A+ Art Blog 2021
PATRICIA FRISCHER, the coordinator of the San Diego Visual Arts Network, writes these occasional notes. These blogs are now available at this link where you can comment back.
To leave a comment about this blog or see other comments, please go to the BLOG SPOT LINK or
Archived A+Art Blogs orBlog away. on our Picked RAW Peeled blog site.
Archived A+ Art Blogs

Current and Past 2021 A+Art Blogs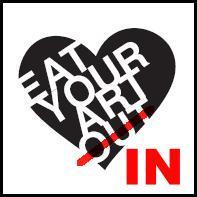 SDVAN New Normal Cookbook: Eating Your Art In A+ Art Blog by Patricia Frischer
To celebrate the kind generosity of our supporters, we have put together THE NEW NORMAL COOKBOOK for you to download, share and enjoy. This is a is a compilation of recipes contributed by artists in support of San Diego Visual Arts Network.

During these years of the pandemic, many of us have been spending more time in our kitchens. The artists I know embrace the creativity of the culinary arts as well as the visual arts. We are presenting here a set of recipes contributed by supporters of the San Diego Visual Arts Network, not only those who are local but ranging around the world, because the silver lining of the pandemic has been the broadening of our world though the internet. Often our priorities have been shaken up, but the need to feed and to share is so primal that it is a joy to see the variety of recipes and images included. For the sake of this project, we hope this is a New Normal and that artists and friends continue to share their inspiration.
There is no standard format used and no order to the compilation. With no rules you are allowed to create your own personal journey from random viewings of the recipes. Eat Your Art Out may not be possible but Eat Your Art In is just a click away. THE NEW NORMAL COOKBOOK.
Bibbi Lee – cook, author, translator of Norwegian texts, gardener – tells us how to shop once every two weeks and still present yummy goodies every day.
Cheryl Tall – ceramic artist, painter, art book creator – baked pears just waiting for the partridge in the tree to celebrate the season.
Deanne Sabeck – glass light and color artist- she is a sweetheart who gives us a savory tart.
Dion Frischer – psychologist, recipe competition winner, grandmother – the absolute best brownie recipe honed over many years.
Irene Abraham – artist, academic, arts commissioner – the perfect hot fudge sundae for the zombie apocalypse.
Irene de Watteville – ceramic surreal, Dadaist artist with a fondness for the absurd – an amuse-bouche as a starter or sweet ending from the most amusing woman we know.
Kira Carrillo Corser – Compassionate artist, photographer, videographer, founder of Post for Peace and Justice – The caterpillar from Alice in Wonderland would be lucky to sit on these mushrooms.
Kitty Morse - cookbook author and recipe demonstrator and lecturer - Moroccan memories of almond, cinnamon custard with pomegranate jewels.
Lonnie Burstein Hewitt – journalist, lyricist, singer, hiker – hot stuff like curry, creamy as butter and healthy as a vegetable can be.
Lori Escalera – street painter, historian, healthy eating advocate - lactose/dairy-free, gluten-free, IBS safe, and absolutely DELICIOUS pancakes.
Marisa Cooper – artist teacher and executive director of COTA (Collaboration of Teaching Artists) gets to the heart of the pandemic with quick relief…wine and popcorn.
Maurice Hewitt – artist, photographer and war veteran – Salmon ramen, not your standard cup of noodles, but a whole new experience.
Naimeh Woodward – artist, director, Encinitas Friends of the Arts – Eggplant dip making mouths smile and beaks rejoice.
Nancy Atakan – Turkish conceptual artist – pickles are our spice of life.
Naomi Nussbaum – artist, sister board member for San Diego Synergy Arts Network, arts planner – happy anchovies make a delightful Caesar salad.
Patricia Frischer – painter, sculptor, curator, writer, teacher, SDVAN coordinator – Grilled chicken with three different sauces that can be used with a variety of other dishes so you are never bored.
Peter Logan – British kinetic sculptor, giver of large dinner parties – twice-baked souffles so you never need to worry about your timing.
Ralyn Wolfstein- painter, jeweler, dancer, deep sea diver, interior decorator, nine decades of experience - a recipe created for a charity project to raise funds - lemonade, 'cause who doesn't need a glass and a rocking chair?
Rosemary KimBal – her Zen brushes dance – flip your pear tart, beware the hot syrup and cool any wounds with ice cream.
THE NEW NORMAL COOKBOOK, with Illustrated recipes by artists supporting SDVAN,. our holiday gift to you with thanks for supporting the SDVAN. Thank you so much to our 2021 donors for your tax deductible donations. Don't forget once a year donation campaign.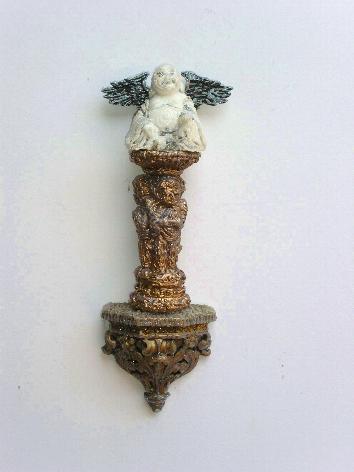 Selling the Soul A+ Art Blog by Patricia Frischer
When I was running a gallery in London in the mid 70's, we put labels on all the work with titles, medium and prices because we were in the business of selling work to people who came into the gallery because they were interested in the art on the walls. The gallery specialized in master drawings from the 20 th century. At the time these were underpriced because the print boom was in full swing and it was more economical to promote a limited edition of 100 prints than one original drawing. We helped people to learn about these artists and tried to get them to trust us to introduce them to some contemporary artist. I put on the first show of Judy Chicago in London. A show of California artists (now all of note like Sam Francis, Roy de Forest, Sam Richardson, Joan Brown, William Whiley) traveled to many of the capitols of Europe with the aid of the American Embassy which actually had a gallery at that time.
There were galleries, also in the West End, which were dealing in very high end art both modern and contemporary. Sometimes there were no labels or prices as they depended on the snobbery of a patron worth cultivating that would know the artists and his/her worth (mainly his at that time!). This was before installation or video art was much of a thing in London. These galleries often made new collectors buy emerging artist before they were allowed to buy what was presented as a limited number of works by the current art stars. (for example: David Hockney, Patrick Caulfield, Peter Blake, Andy Warhol).
Museums were supposed to supply education about the artists at that time but of course, pricing is never mentioned in those august institutions. The world of art marketing and art collecting was pretty much shrouded in mystery. In the late 70's I wrote a book on art marketing for artists just to try to help them understand how this world worked. My hope was that they would not be so frustrated once they knew the system that existed then. At the highest end, this system pretty much still exists. But the times have changed dramatically. You can see art on the internet without having to go to a gallery or an international art fair. The marketplace is at once more available and more confusing.
In this anything goes world, you have to make your own aesthetic decisions. This is true not only of the buyers of art, but for the artists as well. There are gallery owners, private dealers, curators, and art critics to guide you, but there are so many types of art out there and so many ways they are being promoted, that you have to hone in on what you like first to start finding those who might advise you. Here are just a few things I am noticing now in San Diego:
The rise of the artist curator. A curator finds a point of view and then gathers artist around a theme, shops the idea to venues and help administer the relation between the venue and the artist. There are a number of professional curators but we are also seeing artists step forward and put on shows that will include their own work as well as others that supports a certain topic. This might be a one off, or a continuing job for an artist capable of bringing these skills together.
The new artist rebel. There have always been the bad boys and girls of art, but previously a gallery dealer would be the buffer between them and the buyer and would make decisions about how the work was promoted. The artist might be belligerently pulled out of their own world and paraded on occasion and that was part of the mystique. The new rebel artist calls all the shots. No artist statement, no labels, even confusion about art pricing. You can almost hear them saying, "If you don't understand my art, it is not for you. Fuck off." By nature, these artists are unpredictable, but that is the attraction. The work is often challenging, even uncomfortable.
New generation of master artists. These artists have been around the block. They are no longer emerging but are hitting their stride. The work is usually recognizable and they have shown so often that there is a great deal written about the work. Prices are more or less established and, with luck, rising. There is a maturity about the work which might change more slowly or become even more deeply invested in their style and interests. They have gallery representation, maybe even in more than one city and/or have connections with many museums.
Transitioning artist. Once defined as emerging artists, I see these artists more concerned with defining themselves on an ongoing basis. The art world no longer demands a recognizable style, so these artists can search openly for what mediums and themes interest them. Their exhibitions might at first look like a number of different artists are showing. But they are free to explore their interest in a more holistic way.
So as an art buyer, you can decide if you want a challenge, if you want something to match the couch, if you want to invest in an artist with a proven track record, if you want to follow an artist on the journey of discovery. And this may not be an either/or decision. All of these different artists can make work of excellence and so one of the main responsibilities you have is training your eyes to be discerning. This takes time and is your own journey of discovery.
You can find more information about art collecting on our SmART Collector featured on San Diego Visual Arts Network.
California Creative Corps Pilot Program Development Update A+ Art Blog by Patricia Frischer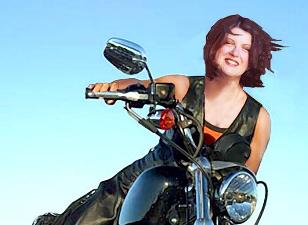 (image of Patricia Frischer by Fritzie Urgqhart)
A Red Letter Day with the passage of a proposal for a County Commission for Arts and Culture A+ Art Blog by Patricia Frischer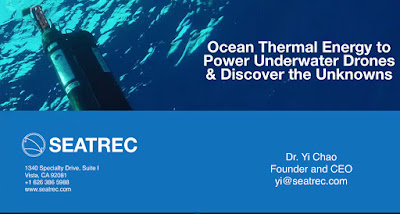 The Blue Economy A+ Art Blog by Patricia Frischer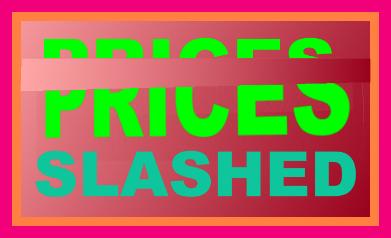 Desperate Times A+ Art Blog by Patricia Frischer
I have never seen a reputable gallery ever hold a gallery sale, so I was curious when I started to see this happen. I asked myself a number of questions. "Gallery Sale" - Maybe the wording is just a come on…i.e., the works in the gallery are always on sale. But then, are they creating an expectation of lower prices that will not be fulfilled? Are artists discounting their own work or is the gallery prepared to reduce the prices on the stock of work they own outright? Does creating open discounts diminish the value of works already sold and undermine collector confidence? Does this mean slashed prices? That sounds like someone is going out of business! Unusual times call for unusual policies, so this is a confusing subject.
To understand this, you need to know that galleries have an understanding with the artist when sales prices are set. There is usually a percentage of discount that can be given without contacting the artist for permission to sell the works for less than the asking price. The gallery could also reduce its commission, but the artist, in the most optimal arrangement has final say on the sales price paid.
And many galleries have their own private collection of works of art. Some stock is acquired of artist that they think is a good investment. They might hold on to the work and wait for it to escalate. Or they might buy work by their own stable of artists that comes up for sale on the secondary market. They may even have been buying work in auction in order to protect the value of works by artists they are selling. They have complete control of the final price for any of these works that they own outright.
The gallery may also be holding work on consignment for clients who are placing them at the gallery to try to resell work that they previously bought. It could be those clients need the money quickly and are willing to reduce their prices, or the gallery is prepared to reduce its commission charge for this second purchase.
So, in most cases at high end galleries, the word "sale" can simply be a case of negotiating on the final sales price. Maybe before a sale, the greater discount is discussed with the artists. Maybe the gallery is prepared to take a lower price than they previously had decided for certain of their works in private stock. Or maybe a client has reduced his asking price for a work on consignment to the gallery.
In none of these instances, should you see dramatic drop in prices as that could indeed trigger a crisis in confidence in the artist's value.
Are there other ways to drive collectors into galleries at this desperate time, without announcing a sale? Of course, and I can think of just a few:
Buy a work and get a discount on a work in another less expensive media, a print perhaps.
Ask artists to consign less expensive works to the gallery for example a special one off run of monotypes.
Get groups of collectors to buy large works together and rotate them from home to home from year to year
Rent out works for a rent to own price.
Hold dinner parties in the gallery so collectors can meet the artists and we can all finally get out of the house!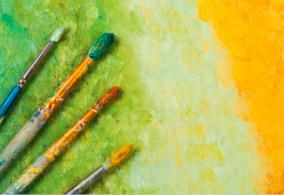 VAPA Asks: What is your arts superpower? A+ Art Blog by Patricia Frischer
I was invited to attend a community organization information meeting by the Visual and Performing Arts Department (VAPA) for San Diego Unified School District this month and found out several interesting things from the director Russ Sperling and program manager Tim Benson.
A year is a long time during a pandemic and last year was declared the Freedom Summer to focus on eliminating those barriers that prevent our students of color from receiving an equitable education. One great result was the delivery of 60,000 devices to aid online studies for every student in need. Communication within the organization was strengthened and VAPA liaison were created for schools in the system. In fact, the district art show with be online this year and we are looking forward to seeing that listed on SDVAN. Up until now, it was only easily available to view on the opening night.
There is a big concentration on Title One schools with the goal expanded from higher student achievement to include increased student and family engagement and a positive school climate. The pandemic and online learning has made it more important than ever to remove non-standard criteria like attendance and deportment when assessing students.
This is a new strategic plan underway to be announced soon for 2021-2026. It was good to hear that San Diego's creative community is a large collective resource with greater potential to augment the District's VAPA program. A Gap Analysis has been started to try to see what schools and programs are falling through the cracks. But so far that does not include organizations outside of the schools that supply arts programs. Yes, there is a whole system of substitute teachers and art teachers which are hired to teach the arts, but many programs that works with schools are not yet documented like the Art Reach mural projects and ArtBusXpress virtual programs.
One challenge to these community organizations is the need to create contracts which adhere to the strict school district requirements. VAPA can step in and help organizations that are ready to present their Superpowered ideas for proven programs. Blanca Lucia Bergman from Arts Unites has been teaching youngster how to present their art in exhibitions with lesson than include math, marketing and communication skills. That is a superpower that most adult artists would like to have.
VAPA foresees the need for 80 arts teachers to be hired when schools come back full strength for in person teaching. The Arts Education Project (AEP), is hiring for the fall of 2021 and the online application is now open and Interested applicants may find a complete job description and apply at Arts Education Project Application . The minimum credential required for this position is a California 30 Day Substitute Teaching Permit.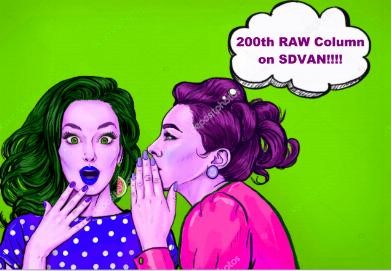 On the Occasion of our 200th SDVAN RAW Column A+ Art Blog by Patricia Frischer
For some reason I decided to number the RAW columns for SDVAN in 2006 when they started. This month is the occasion of the 200 th of those missives on visual art world, transitions, opportunities, advocacies, events and sometimes just pure gossip. I have not tracked the number of A+ Art Blogs or Picked RAW Peeled reports or even the numbers of views of any of these communications. (A researcher could uncover that information as everything is archived religiously.)
I didn't number these articles specially to keep track of them, but the number is recorded within the word documents for each month although not online. You could do a calculation from the beginning as RAW is presented once a month and there have been no gaps in the presentation. I have no real explanation for this except, I started way back and then just continued on automatic pilot.
So why should I bring this to your attention? During the pandemic we have been able to slow down and notice things we might not otherwise have observed. I think many of us are aware of the weight gain during isolation*. We read that the average increase is 1 ½ pounds per month i.e. 18 pounds for the year. I have slowly watched my hair grow ½ inch by half inch each month until it is now mid back. Are we just marking time in what seems to be an endless march to the other side?
Maybe numbering things helps us to have stepping stones forward. We have certainly relied on numbers to make decision about COVID-19 and what level of emergency we are experiencing: how many have the disease, how many have died, how many have been vaccinated. But our belief in numbers is challenging and not just since the election. What should or shouldn't, could or can't be counted is a problem that all statistician face.
I was hoping that looking back might help with looking forward. So, I dived into some of the earliest columns, as well as middle and late ones. Nada, nothing, no deep insights, no revelations. But history is re-written all the time, so maybe in the future, someone will access these records and get an idea of what this slice of life was like. Or maybe not.
*My husband and I are actually social eaters and both managed to lose 20 pounds during isolation!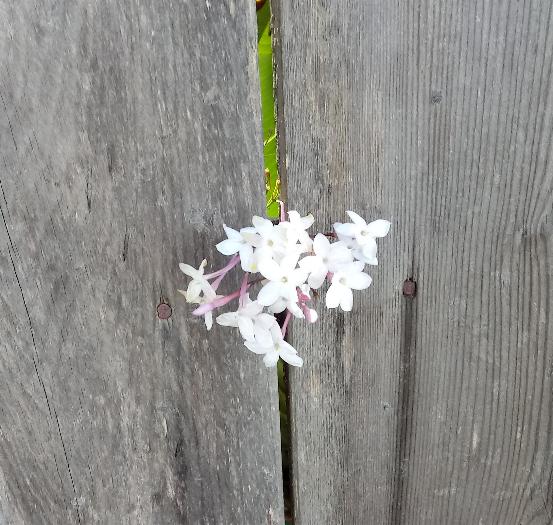 Simply the Best: A Step Too Far and actually quite dangerous! A+ Art Blog by Patricia Frischer

We can all agree it has been quite a year. A confusing year but one with time for contemplation. We are all worried about health during the pandemic but world health has always been a concern. The MeToo, BlackLivesMatter, Anti-AsianHate, Antisemitic, political and environmental movements all draw our attention. You want to be supportive but sometimes it is overwhelming to know what to do.

I just had my second vaccination. By the beginning of April, I am hoping to be as immune as possible from Covid-19. But I had after effects from the shot and spent days in bed and woke up on the fourth day with a vision springing from a dream. In the dream I was trying to help someone decide how best to help the world. I kept returning to the subject of racism. It seemed to be such a core part of the problems. I talked to my sister and she helped me understand that racism has many, many causes. But they all have one thing in common and that is the idea of supremacy.

In economic supremacy, we want security but that can lead to massive unfair practices. Sexual supremacy can challenge the ego and create insecurities about adequacy. Divine supremacy puts one god, yours, over all others. Ecological supremacy is the survival of the fittest without regard for our responsibility for our planet and all the creatures on it. Military or Corporate supremacy is dominance without regard to human rights.

Supremacy seems to be a pit to be avoided. I am a big fan of Tina Turner, but Simply the Best is a not theway to go. Yes, be the best you can be, but being the best i.e. "better than anyone else" should not be a life's goal. In fact, it keeps us from working together to solve our problems.

Instead, life should be like a four-way intersection. Stop, be courteous, wait your turn, then move forward. My wish is that you will have lots of passengers in your car wanting to go to the same destination of peace on earth and goodwill to all. Happy Springtime as we come to the season of rebirth.


A Tale of Two Learnings A+ Art Blog by Patricia Frischer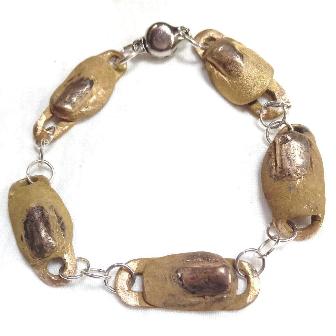 Finger on the Pulse
A+ Art Blog by Patricia Frischer
This past year, like many of you, I questioned most days what I am supposed to be doing. There is no business as usual, but there is a lot of time to fill. Normally, proactive, but getting on in years, I found myself deciding to wait and see. I did use my non-profit website to list visual arts virtual events in San Diego (about 150) and I did, myself, attend many of those events and even report on some in my blog . I continued to make my own art and I looked at lots and lots of art on Instagram and the internet.
Only now am I realizing, that what I was actually doing was keeping my finger on the pulse of the art world. I was tracking visual reactions to Black Lives Matter. I was immersed in the election and how that might affect the art world. Support of the arts on the city and county level are particularly important in San Diego. We are the only county in California not to have an arts council. I was noticing and participating in thank you banners for our first responders and frontline workers and hoping to do so to encourage people to vaccinate.
I was absorbing the lost of art friends, people who now have no pulse; not gathering for funerals, of course, but writing words of consolation to family and friends. I was celebrating birthdays, sunsets, even a new water heater, a good harvest of lemons, and continued good health. I was spreading joy with cookie exchanges and spectacular holiday light reports. I was being a friend by lending an ear. All these day to day activities are an integral part of the pulse of our community. The small acts need to continue to be rooted in compassion and awareness.
I have made a personal symbol for myself to commemorate the new year and new hope. My Finger on the Pulse bronze and silver bracelet is comfortable, light weight, shiny and a reminder to me that what goes around will come around.
See more works from the Not Your Mother's Finger Bowl series by Patricia Frischer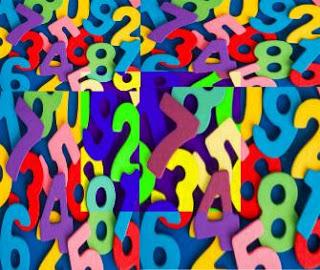 State of the Arts 2021: San Diego Creative Industry by the Numbers A+ Art Blog by Patricia Frischer


Archived A+ Art Blog

2020 past A+ Art Blogs including
Artist Guide to Surviving the Pandemic: 5 things you can do which will keep you working
Understanding AB 2257, Follow Up Legislation to AB 5, and Its Impact on the Arts Sector
Guiding Principles and Manifestos
San Diego + Imperial counties Regional Conversation Summary
2020 Brain Candy: A Virtual Salon Series – The Curators
The Power of Art Part 2
The Power of Art
It's Not Easy, Being Difficult
Remember when Corona was a Cigar or a Beer
Constance White at The Residency Project in Pasadena
The Role of the Arts in Defining Democracy
State of the Arts California, 2020

2019 past A+ Art Blogs including
Who wants to be a millionaire artist?
Immigration, Migration, Integration: SD Chinese Historical Museum
Isolationist or Globalist?
Ocular Artist
Birthing a New Art Organization
Three Things You Need to Know
Passport to Dance produced by Encinitas Friends of the Arts
Life Doesn't Frighten Me: Hope Inspired through Art at Fallbrook Library
The Cotwolds: Purton and Cirencester
Modern Couples at the Barbican
Great Big Indian Wedding: Cultural event that ends my year!
India: Monuments and Museums
India: Modern and Contemporary Art
Barnsley House Hotel and Spa
State of Mind, State of the Arts, 2019

2018 past A+ Art Blogs including
Politics and Art: Don't forget the we are human seeking connections
VOTE Like your life depended on it
Ten Reason to Support the Arts
North County Arts Events: Lux Art Couture and SD Botanic Gardens
Look at #Me,Too
Men on Boats at new Village Arts, Carlsbad until April 22
State of the Arts 2018
Outside Mullingar from the Oceanside Theater Co. at Brooks Historic Thea

2017 past A+ Art Blogs including:
End of Year NCAN Arts and Economic Summit Take Aways
SDVAN Giving Tuesday
Patricia Frischer: London Post Script 2017
Patricia Frischer: London Letter, Part 1, 2017
Patricia Frischer: London Letter, Part 2, 2017
Patricia Frischer: London Letter, Part 3, 2017
Patricia Frischer: London Letter, Part 4, 2017
Flash Forward at Oceanside Museum of Art
I matter
Desert X: a close by way to see large scale art
Off with the new, on with the old
Passing on a legacy
Empowering Advocacy
Walker Art Center, Weisman Art Museum in Minneapolis and The Broad in LA
State of the Arts/State of the Website 2017
I matter
Off with the new, on with the old
Empowering Advocacy

2016 Past A+Art Blogs including
State of the Arts 2016
What is the What of What
London Journal March 2016
Today San Diego, Tomorrow the World
1000 Words! Where is a picture when you need it?
Five trends in Social Innovation
August Challenges
Art of Science Learning Proof of Impact..The Facts, just the facts
Old Fashion or Out of Fashion
Annual San Diego Tourism Authority (SDTA) Workshop
Can Falling Behind, Put You Ahead

2015 Past A+ Art Blog including
North County arts Network meeting at CCAE in Escondido
True Collaboration Means Sharing Credit
Why San Diego needs an County Arts Council
Hobby Store Heaven
State of the Arts: Are these the Questions for 2015?
Scaling Up and Out: The changing audience for the arts
Spoiled for Choice equals a Guilt Free Art Life
Changes to the SD Art Prize
Naimeh Tahna Woodard: Queen of Parties and Art Supporter par Excellence
In Praise of Saying Thank You
Maker's Spaces
Art Makes things Strange : Looking at and Talking About Art
Thankful for STEM into STEAM
Your Donations Make a Difference

2014 Past A+ Art Blog including
Mural by Paola Villasenor at SDAI and Art Fair Miami
Turn on, chill out and Pop up
Incubator for Innovation - final 9 teams for San Diego
London Journal 1: Tate Britain Folk Art
London Journal 2: Horst at the Victoria and Albert Museum
London Journal 3:Today's Special: Pace Gallery, Tate Modern Matisse
London Journal 4: National Portrait Gallery and Saatchi
London Journal 5: London Fashion Week and London Design Show at Tent and Super Brands
London Journal 6: Gilbert and George, Boyd and Evans, Anslem Kiefer and AI WEIWEI
A Call to Action
SD Fringe Festival Art Exhibition at Ten Street Art Center
ILLUSION: Nothing Is As It Seems at the Ruben H. Fleet Science Museum
Deborah DeLisi and One Minute Mandalas at SDVAN sponsored Mission Federal ArtWalk
DNA of Creativity Introduction at Oceanside Museum of Art
Notes on Aesthetics and Authenticity Symposium
SD Art Prize has its roots in the Turner Prize

2013 Past A+Art Blog including
State of the Arts: The Rise of the Living Artist, 2013
New Art at the SD Airportt: Flying High


San Diego Incubator for Innovation




Arts Leaders Motivations




Politics and Art in San Diego




Art Eats Food


Alternative Materials Panel Discussion - Sparks Gallery
London Art Newsletter 2013
Maximal
San Diego: Identity Crisis or Identity Opportunity? March 2013
Palm Springs Art Fair, Feb, 2013
Corporate Collecting Book Review, Jan 2013

2012 Past A+Art Blog including
Art of Science, Science of Art
Holistic Education
San Diego Steps It Up
Art Spaces for Art Places
Curated Exhibitons/OMA New Director
TED Speak: Introducing SDVAN View Art Now App
Augmented Realty
Big Art Big Bucks
Three Things You Can Do to Help the Art World
United Councils of San Diego?
Thank you to Dennis Paul Batt
New Horizons in SD Art

2011 Past A+Art Blog including
Is La Jolla coming back as a center for the visual arts in San Diego?, Dec 2011
Audience Engagement, Nov 2011
London Part Two, Oct 2011
London Part One, Sept 2011
Drink, Mate, Art, Aug 2011
Too Brave to Fail, July 2011
Out and About In June, 2011
Putting our Tax dollars to Work
The Birthing of Art Meets Fashion
DNA of Creativity
Los Angeles Contemporary Art Fair 2011 in under 2 minutes!

2010 Past A+Art Blog including
Best Tidbits for the Twelve MOnths of 2010
Katherine Sweetman has a home at SDVAN
Filling a Need
Collectors Take Note
Birthing Process
...And Three to Go
Willing to Fail
Life, Luck and Survival
Arting: are we consuming the right art?
Cliffnotes: One Month Condensed into One Week
Allison Renshaw Discovered
Dreams and Visions: MOvers and Shakers 2
State of the Arts 2010 - the Future of Art Publications


2009 Past A+ Art Blogs including
London and the Venice Biennial, 2009
Meet the Press
Beyond the Borders International Art (BTBIAF)
Interpersonal Theory of Art: Little & Large community phenomenon and the museum exhibition, Calder Jewelry at SDMA
Little and Large Launch
Little & Large Introduciton
The Recycling Buzz
Economic Realities for the arts in May 2009
Seven volunteer Inspried Visual Arts Projects
Snapshot – One women's personal views on Changing Perspectives in the San Diego Art Scene: Notes from the panel discussion
The Economy and Affordable Live/Work Spaces
State of the Arts 2009


2008 Past A+ Art Blogs including
State of the Arts 2008
Hungry for Chinese Art?
Eat Your Art Out plus John Baldessari conversation with Hugh Davies
London Burning: A Damien Hirst Update
SD Flash Forward; Movers and Shakers Speak Out
Museum Trends: NY Times Cliff Notes
London Newsletter 2008
Art Collecting Clubs Part II
Artcentric Interiors
Poopielickles for All: attending Art Fairs in LA
Reading the Zines for Good Ideas, Feb 2008
Changing Power Base: State of the Arts 2008

2007 Past A+ Art Blogs including
Burnished by Fire: Stories of Firestorm, November 2007
The What and the How and the Wow, October, 2007
Careerist Artist, September, 2007
Non-Profit is not a Free Ride, July 2007
Crowd Control at Museums, June, 2007
May and It'sDarling Buds - May, 2007
Cruelty Free Art Zone - April, 2007
Critical Issues Facing the Arts, March, 2007 – The James Irvine Foundation, September 2006 summary
Letter from London Dec 2006 - Feb 2007
State of the Arts Jan 2007

2006 Past A+ Art Blogs
Crossover: How Artists Build Careers
Art and Wine Tour of Northern CA- October, 2006
Web Heaven- August, 2006 Advice on Websites for Artists
Vacation Art-July, 2006
Art Critic Revealed: Robert Pincus - June, 2006
Artistic Freedoms- May 2006
Art and Science, Progress and Mystery - April, 2006
Building Market Share - March, 2006
Glass to Go - February, 2006
Collectors on Show - January, 2006

PATRICIA FRISCHER, author of "The Artist and the Art of Marketing" has lectured extensively on marketing for artists. She is a trainer of artists' agents, art dealers, consultant and collectors. Frischer has taken on the roles of gallerist, curator, writer, teacher, website coordinator and artist. Her many metamorphoses make her difficult to fit into any of the usual art world categories. She is a founding member and coordinator of the San Diego Visual Arts Network, (www.SDVAN.net ) which funds the SD Art Prize, directory and events calendar and SmART Collector features. Her own artwork (www.DrawsCrowd.com ) has been shown internationally and her most recent one person show was at Oxford University.

back to top

or back to Archived A+ Art Blog