RAW December 2020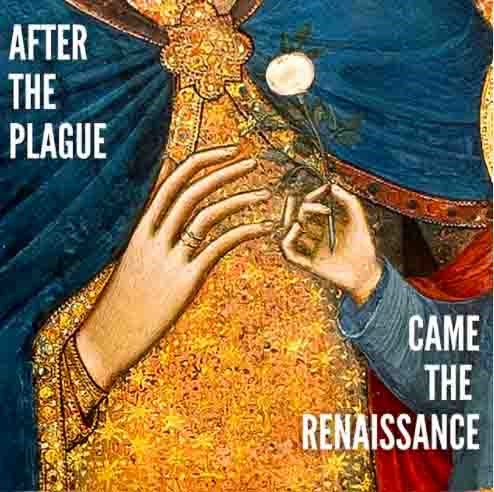 The Timken Museum of Art sent out a graphic message saying "After the Plague, came the Renaissance." The Black Death obviously changed society. Lots of land became available to survivors, and the social system because more mobile. For example, the Medici Family who were county folk, moved to Florence. They made a fortune in trade and banking and commission all the great artists of that time. If there is a silver lining with our current pandemic, it is the fact that people are accepting the internet five years more quickly than they might have done without it. That means 20% of the workforce will continue to work from home which in turn will help the climate with less cars on the road and less business travel. The home building industry is very strong and needs a workforce of 5700 to meet demand. The middleman is being cut out which makes for a stronger leaner economy and that might be one reason the stock market is thriving.


Art Reports by or about SDVAN

State of the Arts 2021: San Diego Creative Industry by the Numbers A+ Art Blog by Patricia Frischer
Collectors during the Pandemic Picked RAW Peeled by Patricia Frischer
Kaori Fukuyama Light After Dark at Engage Gallery Picked RAW Peeled by Patricia Frischer
Brighten Your Nights with Holiday Light Art Picked Ripe by Lonnie Burstein Hewitt, photos by Maurice Hewitt

Virtual Events

Our SDVAN month's banner is in support Compassionate Youth Concerned with Mental Health, Zoom Discussions on Sat/Sun Jan 9/10th, 2021 will cover 4 topics: Coping with Anxiety and Worries, Overcoming Depression and Hopelessness, Diversity, Inclusiveness and Equity, Understanding Autism each with a 1 1/2-hour session that has been prepared by youth ambassadors, guidance counselors and compassionate lead artists "Art can express beyond words and heal hearts. COVID, climate change, and political turmoil and racial tensions have created soaring suicide rates, depression, loneliness and anxiety in youth. Artists need to participate in our discussions." - Kira Carrillo Corser, Co-Founder of Compassionate Arts in Action and Posts for Peace and Justice national projects. Produced by Compassionate Arts San Diego , Youth are invited to join in the live zoom discussion or streaming live on Facebook at Compassionate Arts/Posts for Peace and Justice . For more info: Kira Corser 510.684.4651

The artists whose work was vandalized at the Mesa College Art Gallery FALL 2020 DRIVE-THRU ART EXHIBITION took it in stride and even celebrated the fact that someone felt so strongly about the work that they needed to make this sort of comment about it.

The Mission Federal Art Walk is now virtual until the end of the year. Check it out virtual events and 107 artists, vendors & exhibitors available to view 24/7. You can see three videos from featured artist, take an art reach lesson or two, watch a vocal performance and art moves dance performances.

Ask Sonya is a podcast by Sonya Sparks Gallery where she will answer any question posed to her about local art, the business of art, the gallery, or just about anything.

We applaud Armando de la Torre who produced a high-quality video showcasing City Heights Reports , a collaboration between City Heights Youth for Change, San Diego Guild of Puppetry and The AjA Project . You can watch this on the Space4Arts TV programs .

We are delighted to see Jeanne Dunn included in a group show That's What Artists Doat RB Stevenson Gallery . Also included are Charles Arnoldi, Stephen Curry, Jeff Irwin, Richard Allen Morris among others and showing until Dec 31.

Congratulations to Jonathon Glus, Executive Director, City of San Diego Commission on Arts and Culture who just joined the board of directors of Californians for the Arts.

The San Diego Museum of Art is now using augmented reality outside on its front steps. Download the free SDMA app from the App Store or Google Play and tap the Augmented Reality feature on the home screen or drop down menu. Choose "Start AR" for one of the available works of art. Point the camera on your device at any of the works. You can try this out at home with some added sounds but our favorites are the additional visuals!

Rest in Peace Roland Reiss (91). His large exhibition at Oceanside Museum of Art was a huge success last year.

Good news for the museums in San Diego. The San Diego County Board of Supervisors approved the addition of $20 million in funding to the Small Business Stimulus Grant Program established in May for businesses and nonprofit organizations including museums. Museums have had to close or stop indoor operations to limit the spread of COVID-19.

Governor Newsom announced the creation of a $500 million COVID Relief Grant, administered by the California Office of the Small Business Advocate (CalOSBA) at the Governor's Office of Business and Economic Development, for small businesses that have been impacted by COVID and the health and safety restrictions. Grants of up to $25,000 will be made available to underserved micro and small businesses, nonprofits, and cultural institutions throughout the state. The program is currently being developed and will open for applications as soon as possible. For updates on the program's launch, sign up here.

OPPORTUNITIES (click to see a list of all current opportunities listed on SDVAN)

The San Diego Commission for Arts and Culture is seeking two interns: Marketing and Communications Intern and Program Intern . Learn more about these opportunities and how to apply on the City's website . More info: Leslie McNabb Internship and Work Readiness Program Coordinator 619-236-5586

There are three free demo classes from the Athenaeum School of Art: Intro to Drawing the Human Figure and Portrait with Ken Goldman on Jan 6, 1:30–2 PM , Using the Cut: Transformative Collage with Kirsten Francis on Jan 10, 10–10:30 AM and Oil Painting with a Limited Palette with Kevin Inman on January 5, 11:30 AM–12 PM

Call for Art from Oceanside Museum of Art Artist Alliance: Wild and Beautiful at San Diego Botanic Garden with submissions deadline extended to Jan 6. Artists are invited to submit work for a juried exhibition at San Diego Botanic Garden.

You can earn $100 a day from 1-3 days as Grant Review Panelists for the California Art Council . Gain insight into grantmaking and lend your voice to the process by joining a grant application review panel. They are looking for artists, cultural practitioners and arts field professionals. Applications are accepted on a rolling basis. The final submission collection for this year's panels will take place on January 7, 2021. Panelists selected to serve during the spring 2021 grant panel season will be contacted by CAC staff between December and April.

Seacrest Foundation in Encinitas is seeking proposals for a permanent heart-like themed art work to be installed on the Seacrest Village Retirement Communities campus in Encinitas. Deadline to email an application is Jan. 20, 2021.More info: Shona Borevitz 760-516-2003

There is a full-time job on offer with benefits at UCSD as the Studio Coordinator for the new Craft Center . For more info: Annika Nelson

Heads up the 2021 California Arts Council Grants are now published. Impact Projects , JUMP StArts , Arts & Cultural Organizations General Operating Relief , Statewide and Regional Networks , Individual Artist Fellowships and Administering Organization – Relief for Individual Artists and Cultural Practitioners

Have you got tidbits or other bits of gossip that you want to broadcast. Contact info@sdvisualarts.net
RAW Archived for 2019
RAW Archived for 2018
RAW Archived for 2017
RAW Archived for 2016
RAW Archived for 2015
RAW Archived for 2014
RAW Archived for 2013
RAW Archived for 2012
RAW Archived for 2011
RAW Archived for 2010
RAW Archived for 2009
RAW Archived for 2008
RAW Archived for 2007
RAW Archived for 2006
RAW Archived for 2004 and 2005
RAW January 2020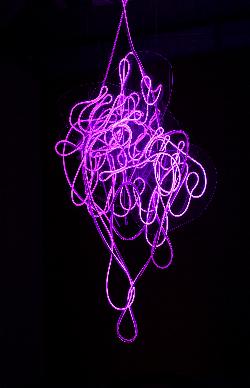 Illumination: 21st Century Interactions with Art + Science + Technology at the San Diego Art Institute (1439 EL Prado, SD 92101) from Feb 8 to May 3, 2020. Curated by Chi Essary. More info: Jacqueline Silverman 619.236.0011 FREE ADMISSION, Tuesday- Sunday 12-5pm
There is life ln movement, death in stagnation. I approach every painting with the idea that I want that painting to continuously move. Tim Yanke

Art Reports by or about SDVAN
Endangered: Exploring California's Changing Ecosystems at California Center for the Arts Museum Escondido Picked RAW Peeled by Patricia Frischer
Eco-Visionaries EFA Artist Salon Jan 2020 Picked RAW Peeled by Patricia Frischer
Chiachio and Giannone at Lux Art Institute: Painting with Needles and Thread Picked RAW Peeled by Patricia Frischer
Our banner is in support of the Chicano/a/x Printmaking: Making Prints and Making History at the SDSU Downtown Gallery (725 West Broadway, SD, 92101) from Feb 8 to April 5. Celebrating the 50th anniversary of the SDSU Department of Chicana and Chicano Studies and art activism. Opening reception Feb 20 at 5pm. More info: Chantel Paul 619-501-6370.
Jennifer Luce and the Mingei Museumare entering the final stages of the renovation of their facility in Balboa Park and they are on track to re-open is about a year from now. They have raised 70% of the money needed to complete this vision with many, many new elements to enhance the Mingei experience.
Pavement art is ephemeral so it is nice to see a local artist Lori Escalerahave such a wonderful documentary video made about her art and life.
The third year of the new Art Walk Carlsbad (Sept 26/27) will have free admittance for the visitors to this lovely space. If you are an artist make sure and sign up now as the attendance will definitely grow. For the spring Mission Federal Art Walk (April 25/26) in Little Italy just announced its 8 featured artists and from SD County that includes locals Lisa Bryson, Peter Dingli, Jeremy Sicile Kira, Anna Van Fleet, and Duke Windsor. Plusthere is a fun new fundraiser benefiting Art Reach. Artists are invited to send in plans for painting a donated guitar. These will be auctioned off with 25% going to the artists. More info: anna@artreachsandiego.org.
Hera Hub in Sorrento Valley is hosting interactive chat and book signing for Michelle Gilmore, author of Eventology with information about nonprofit fundraising on Jan 30 from 6 to 7:30 pm. A $20 donation with net proceeds will go to ArtsBusXpress as well as a portion of book sales. For more info 619-823-9588, michelle.gilmore2012@gmail.com or RSVP
Governor Gavin Newsom submitted a 2020-21 budget proposal to the Legislature that includes a one-time $10 million increased general fund allocation for the California Arts Council. Over the next 3 years $9 million will go for the support of existing and additional cultural and $1 million for the development of disaster preparedness guidelines and best practices at the county level. In general, San Francisco has more money for the art than any other part of the state. It would be nice to see the CA Arts Council concentrate on the south to help us out as we need that support.
Congratulations to the New Children's Museum for their $25,000 grant from the National Endowment for the Arts. This will support artist residencies, workshops, and daily activities at the Innovator Lab, a maker-space.
It was with great sadness that we heard the news of the loss of a local and international giant in the art world. John Baldessari leaves an incredible legacy including his cry to "…make no more boring art."
In March we officially say thank you and farewell to Joe Terzi as the San Diego Tourist Authority welcomes Julie Coker to the position of President and Chief Executive Officer. She is currently serving as the President and CEO of the Philadelphia Convention and Visitors Bureau.
We also say a fond farewell to The Del Mar Art Center Gallery which has closed down their non-profit organization after 20 years in Del Mar.
The good news is that La Bodega Gallery has found a new home and is fundraising to get ready for their move.
Do you want to engage more people in your art exhibitions? How about breaking up exhibition spaces into smaller pieces (so the audience is not overwhelmed); posting questions and quotes on the wall (instead of factual information), and experimenting with elements like smell and sound in visual exhibitions? That is what is reported in the New York Times about the research being done for the Peabody Essex Museum into the neuroscience of how the brain perceives art.
OPPORTUNITIES (click to see a list of all current opportunities listed on SDVAN)
Yes, you still have time to spread the word about the Business of Art Scholarship produced by Studio Art and Sponsored by the SDVAN for the 36th Annual Mission Federal Artwalk [April 25 and 26, 2020]. Applications due Feb 1.
The Fallbrook Library is making a call for artists for their Earth Day Exhibition from March 14 through May 1. There will be an artist reception on April 24 and take-down on May 2.The deadline for submission is February 2, 2020. For more info: lmiller007@live.com
February, 2020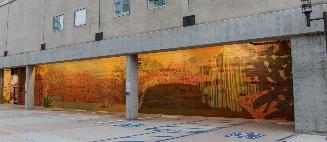 Ocotillo Sunset , a mural by artist Eva Struble located along the back of The New Children's Museum's building and faces the Pinnacle Marina Tower lobby entrance on 550 Front Street in downtown San Diego

Art is dangerous. It is one of the attractions: when it ceases to be dangerous you don't want it. Anthony Burgess


Art Reports by or about SDVAN

Christine Oatman at the Athenaeum Music and Arts Library, La Jolla Picked RAW Peeled by Patricia Frischer
Illumination: 21st Century Interactions with Art + Science + Technology at the San Diego Art InstitutePicked RAW Peeled by Patricia Frischer
Art, science and technology converge in San Diego Art Institute's 'Illumination' exhibit La Jolla Light by Lonnie Burstein Hewitt
Oceanside Museum of Art: Sidewalk Activism, Griselda Rosas: Regata Abscisa, Artist Alliance 2019 Biennial Picked RAW Peeled by Patricia Frischer
Argentinian artists stitch their world together at Lux Encinitas Advocate by Lonnie Burstein Hewitt
The Role of the Arts in Defining Democracy A+ Art Blog by Patricia Frischer

Our SDVAN banner in March is in support of 20/20: Twenty Women of Vision at the newFresh Paint Gallery(1020-B Prospect Street, La Jolla 92037). In celebration of Women's History Month and International Women's Day, this show, a year in the making, will feature twenty women artists from the San Diego area who call themselves TWA (The Women Artists). All the work is 20" by 20" and a diverse offering in terms of price, media and subject matter. Each artist has cast her vision – of the future, past or present. The opening reception is March 7 from 6 to 8 pm. For more info: Deborah Williams 808.772.1384 Artist in the banner left to right: Julia San Roman, Maite Agahnia, Susan Darnall, Ellen Dieter, Brenda York, Alison Haley Paul, Lisa Bebe. Other artists include: Bronle Crosby, Christine Schwimmer, Diana Carey, Diane Hall, Gail Titus, Gillian Moss, Julia C R Gray, Kathleen Kane-Murrell, Kathy McChesney, Lori Mitchell, Manuelita Brown, Nadine Baurin, Theresa Vandenberg Donche

The words of support writers have now been selected for the SD Art Prize 2020 artists. These ladies will be the nominators for next year's prize: Julia Dixon Evans, Editor/Producer Arts Calendar, KPBSfor Alanna Airitam, Christine E. Jones, Chief of Civic Art Strategies, The City of San Diego Commission for Arts and Culturefor Kaori Fukuyama, Maria Mingalone, Executive Director, Oceanside Museumfor Griselda Rosas, Susana Bautista, Museum Advisor, Los Angelesfor Melissa Walter. We are thrilled to have four female artists and four female writers in this year of the 100 th anniversary of the 19 th amendment.

SDVAN is sponsoring MDFerrera at theMission Fed ArtWalk, Booth 628 on Fir St. April 25/26, 2020 11am to 6pm SD Little Italy. She is the recipient of the Business Art Scholarship with mentorship by Patric Stillman from The Studio Door. Working from her studio in Imperial Beach, MDFerrera has built a body of work of contemporary portraits on custom built wood panels. Her paintings connect to the artist's desire to create outlets that help build self-love and the strength needed to fuel person to person connections.

Griselda Rosas is one of our SD Art Prize nominations in 2020 and she seems to be everywhere. She is part of the group show Illumination, at San Diego Art Institute throughMay 3 curated by Chi Essary. Another group show is Ready Lane, at the City Gallery at San Diego City College through Mar 4.As part of the Oceanside Public Library's The Big Readproject, Oceanside Museum of Art will feature works by Rosas that connect with the featured book: Luis Alberto Urrea's novel Into the Beautiful North through late May. AND San Diego Art Prize 2020 at Athenaeum Music & Arts Library with Finalist: Alanna Airitam , Kaori Fukuyama, and Melissa Walter with an opening reception on Fri, May 8 from 6:30 to 8:30 and through July 3, 2020.

We applaud the Timken Museum of Art for their new exhibition Captivating Women From the Dijkstra Collection, which is part of the Year of the Women commemoration of 100 th years since the passing of the 19 th amendment. The collection of Sandra and Bram Dijkstra is known to connoisseurs for its quality and its strong focus on academic works from the fin de siècle. This project was conceived as part of a course taught at the University of San Diego by Timken's Director of Curatorial Affairs, Derrick R. Cartwright, Ph.D. and includes the input and interpretations of young scholars. Click here to read about the exhibition in the words of Bram Dijkstra. Showing until May 10, 2020.

Juan Sánchez Cotán and Cauleen Smith: Mystical Time and DeceptiveLight is opening March 14 at the San Diego Museum of Art. Sánchez Cotán's work is part of the permanent collection and yes, it is that one where the cucumber seems to follow you as you walk past it. Smith created her own work to addresses the questions posed by the master more than 400 years ago through this special exhibition. More info: 619 232-7931

Did you know that the Timken Museum of Art in Balboa Park has an arts program for veterans and active military personnel who are receiving treatment for physical or mental injuries at the Naval Medical Center in San Diego? Contact them if you want to support this program that has a CA Arts Council grant.

Meet LUX Art Institute's Artists in Residence Chiachio & Giannone at The Studio Door (3867 Fourth Avenue, 92103) on March 5 at 6 pm and help them create a community flag by dropping off your textiles. The Argentinean couple is asking the community to help create a symbol of unity and diversity by donating textiles, pillowcases, tablecloths, napkins and any other fabrics. The final assembly of the flag will be completed at Lux Art Institute in Cardiff by the Sea, where we invite you to see the final result as well as the exhibition. Latinx Construction with Chiachio & Giannone more info Patric Stillman 619-255-2867

20/20 Vision: See Further explores the universal desire for perfect visibility into what the future holds. The exhibition opens at Quint Further Gallery (7509 Girard Ave., La Jolla, 92037) on Saturday, February 29th with a public reception from 6 to 8PM, curated by the director of Further, Ingrid Westlake,

Its official La Bodega Gallery is now at 2292 National Ave, San Diego, CA 92113. And not that is not in National City, it is still in Barrio Logan/Logan Heights.

There are large art auctions to raise money in support of two great north county arts institutions on the same evening in March. Panache 2020 Art Auctions at Escondido Arts Partnership is on Sat March 28th, with an original signed serigraph by Niki de Saint Phalle "Italy/Viva Italia", a generous donation from the Niki Charitable Art Foundationas. There are also 40 Southern California artists who have donated works. The Oceanside Museum of Art Auction 2020 is also on March 28 th with 100 artist's works to bid on. Both have a full slate of entertainment and food and so you are spoiled for choice. Choose one or visit both and bid online.

Judy Forrester , executive director and CEO of the New Children's Museum, is leaving but no one has been announced to take her place yet. Watch this space.

We were sorry to hear of a tragic fire at the Museum of Chinese in America in New York City. Up to 85,000 artifacts that provided insight on Chinese life in America were destroyed or are in jeopardy. Our local San Diego Chinese Historical Museum, are here to support and help their institution in any way they can. You can help through the GoFundMe campaign.

This tax season, you can help keep arts in schools by making a tax-deductible donation of $1 or more to the Keep Arts in Schools Fund on your state return. One hundred percent of your contribution will go to support arts education programming supported by the California Arts Council. This is found in Voluntary Contribution Section 110 (425) of the "540" individual state tax return form.

Large sums of money are exchanged when high end art is bought and sold. Not only are international banks taking steps to mitigate the risks of money laundering, art galleries and dealers will now have to follow same procedures. All clients, regardless of location or the length of relationship may need to show ID documentation, in the form of a passport or photo ID for each transaction. Companies must produce evidence of incorporation and documentation including the names of directors and the ultimate beneficial owner(s).

OPPORTUNITIES (click to see a list of all current opportunities listed on SDVAN)

San Diego Children's Discovery Museum is launching its very first national billboard competition with the theme of "The Joy of Being Outside." The printed mural will be displayed on a 20' x 16' canvas on the Museum's building facing Grape Day Park and the Center for the Arts in Escondido. The top 10 artworks selected by the jury will be open to a public vote to select the final 2 artworks that will be displayed for six months and each receive a $500 cash prize. The deadline is March 27. For more info: JulietteB@sdcdm.org 760.233.7755, ext. 1003.

Art San Diego is now offering individual artist space in The (Solo) Project, a fair within a far. Prices start at $1695 and applications are now open for both The (Solo) Project Pavilion and the Art Gallery Pavilion.

You have until May 1 to enter Front Porch Gallery's National Juried Exhibition open to artists over 18. Juror: Maria Mingalone, Exec Dir Oceanside Museum of Art. Front Porch is a non-profit art gallery and community resource in Carlsbad.Prospectus or contact Julie Weaverling 760-795-6120

Art attracts us only by what it reveals of our most secret self. Jean-Luc Godard

Remember when Corona was a Cigar or a Beer Some private Musing A+ Art Blog by Patricia Frischer

We are delighted to say that a number of venues are putting up online images of their exhibitions so the work can be viewed even if we can't attend during this time of cancellations and postponement. This is a vital way to stay in touch with the San Diego Art Scene. We encourage venues to do this even after the crisis with the COV-A9 virus is over .

We realize that previous theory was that if you post all the works, people won't come and see the actual show, but we think that really is old thinking. We do know some museums cannot post image of all the works. This is because permission has been given from the artist or the loaner for only a few works to be used for PR purposes. But for our emerging art market of local artist, I don't believe that is a problem. We feel the more exposure the better.

We encourage venues to post image and installation shots as well as arrange online streaming and videos. Here are some of the links we have received at this time. IN THE FUTURE: PLEASE LIST THESE LINKS AS EVENTS ON SDVAN SO THAT THEY APPEAR ON OUR EVENTS CALENDAR. Even through these documents might be a permanent part of your website, it is important to keep our calendar full of events. Let's keep the momentum we have established going.

Art Reports by or about SDVAN – this will be the last of these reports for the duration except for live streaming events.

Go 'back to school' with Ms. Oatman's art exhibit at La Jolla's Athenaeum Music & Arts Library La Jolla Light by Lonnie Burstein Hewitt
Meet the Bead Man of Encinitas Encinitas Advocate by Lonnie Burstein Hewitt
Edges Frayed: Bhavna Mehta, Michelle Montjoy, Irma Sofia Poeter at Cannon Art Gallery Carlsbad Picked RAW Peeled by Patricia Frischer
Griselda Rosas at Lux Art Institute until March 14thPicked Ripe by Patricia Frischer
Constance White at The Residency Project in Pasadena A+ Art Blog by Patricia Frischer

It is very important for all of us to fill out the surveys we are sent so that data can be gathered about the needs of the Arts community. Please complete the California Arts Council Field Survey , the Americans for the Arts Impact Survey, . and CERF+ national survey of studio based artists, if you have not already done so.

Here are just a few links for help for the Arts during COVID-19 crisis.

National Endowment for the Arts - COVID-19 resources for artists and arts organizations.
COVID-19 Freelance Artist Resources - A collaborative list of regularly updated resources for freelancers, including emergency funding and general resources and preparation.

One of our favorite educational non-profits has posted a super project ArtReach Rainbows which isdesigned for family use or could be a teachers lesson plan. This is an important time to be able to express feeling and be joyful at the same time. This is a community project to share in your home windows and they supply the template and instructions.

Our own San Diego Art Prize 2020 at Athenaeum Music & Arts Library coming up with an opening onFriday, May 8 and showing until Sat, July 3, 2020 might have to be postponed or canceled. It has only women finalist: Alanna Airitam , Kaori Fukuyama, Griselda Rosas, and Melissa Walter . Watch this space for further news.

MDFerrera is giving her first workshop of 2020 on Sunday, May 17th (from 10am-1pm) at You Belong Here in North Park. Moga, the Artist's Stretch, is a workshop about simple outlets and tools to incorporate into daily practice that can help balance mental and physical health and wellness. She covers three different forms of therapeutic outlets: open dialogue, movement/meditation, and journaling. Check to make sure this is still scheduled. Remember SDVAN is sponsoring MDFerreraat theMission Fed ArtWalk, Booth 628 on Fir St. POSTPONED until June 6 and 7, 2020, 11am to 6pm SD Little Italy. She is the recipient of the Business Art Scholarship with mentorship by Patric Stillman from The Studio Door.

We are so proud of the work that Art Produce is doing for our community. Lynn Susholtz just announced the 10 Artists in Residence for 2020. It looks like an exciting line up if some of the residences will actually be at the artist residences.

We are deeply saddened by the passing of Ann Sergott, wife of Tom Sergott (Sergott Contemporary Art) We mourn this elegant hostess who was such a good friend and supporter of the arts. The memorial has been postponed until the fall at the Village Church Rancho Santa Fe at 2 pm. Condolences can be sent to obituaries.sandiegouniontribune.com

The artist Jane Darin has also left us this year, a pass president of the Artists Guild 2010-2012.

There is a rumor that local arts in communities like ours might benefit as our larger collectors will not be traveling to international art fairs (not flying due to COV-19) and still want to buy art. It is proposed they might start to buy local. Wishful thinking but maybe if we spread the word it will actually happen!

OPPORTUNITIES (click to see a list of all current opportunities listed on SDVAN)

Vista Public ArtsCommission is making a call to artists for theGolden Visions Senior Art Exhibition at the Civic Gallery. The submission deadline is April 20 for the exhibition from May 11 to June 17. For more info: 760-639-6151 or vistapublicart@cityofvista.com

Jazzercise is making a call for abstract and eclectic 2-D art for a lease program. The deadline is April 7. For more info: Cheryl Ehlers Art 760-519-1551


The list of resources for artists appears at the end of the this article and the Support for Creatives Impacted by COVID-19 is above

Art is good when it springs from necessity. This kind of origin is the guarantee of its value; there is no other. Neal Cassady

A+ Art Blog Remember when Corona was a Cigar or a Beer PART 3 personal musing during isolation by Patricia Frischer is now posted.
New Virtual links for visual arts:

Ongoing links to virtual Mueums' online websites

Synergy Arts Foundation is the only already existing non-profit set up for over 15 years to help all artists in the San Diego region who are at risk. Please do donate to Synergy so that they have the funds to distribute to the many applications they are receiving for help.

San Diego Artist Emergency Fund is a go fund me appeal with money also going to Synergy. It has been set up by the artist Devorah Ungerleider.

One link from the SD Museum Council list all the virtual events and projects brought on by the isolation policy we are currently experiencing.

Watch for San Diego Art Institute's RAM Regional Artists Market where artists from Southern California and Tijuana can sell functional art, i.e., for this quarantine moment. Masks, comfort blankets, cards and other items intended to bring comfort and keep us safe will be featured in the market and artists will receive 50 percent of the sale.

Encinitas Friends of the Arts with the help of Sayat Asatryan made a wonderful little video Elevating Arts and Culture.

Mayor Falconer announced a new arts and culture funding campaign called The San Diego Arts + Culture Challenge administered by San Diego County Regional Arts and Culture Coalition . This fund starts with private funding of $250,000 from SD Foundation and the Clare Rose Foundation. Details will be announced in the coming weeks for this funding available county-wide. The City through the SD Commission for Arts and Culture will also purchase art around the city with an extra $500,000 a private funder Thomas O. Rasmussen, but these funds will only be to purchase existing works from artist within the City of San Diego for installation in the City of San Diego. The City itself will give $500,000 to purchase temporary art installation and performances within the city of San Diego but possibly from visual and performing artists county wide. This is a total $1.2 million but a challenge is going out to the private section to raise $2 million. This is in part a counter to the 2021 budget announcement where the city's art budget is cut by 50 percent i.e. $5.6 million. This is necessary because of the $250 million city budget deficit. Because only funds raised by The San Diego Arts + Culture Challenge will help organizations within the entire county of San Diego, it is especially important to support this challenge with donations. https://www.sandiegoracc.org/challenge

Art Produce have uploaded drawings by local artists to their online Community Coloring Book. While you shelter in place, you can print, color, and then share a pic of your completed page with us. The first round of artistsis Bhavna Mehta, Michelle Montjoy, David Krimmel, Eleanor Garcia Mazzini, Linda Litteral, Alexann Susholtz, Kaori Fukuyama Art, and Lynn Susholtz.

James Hubbell has created a new group sharing project. If you have created, experienced, or simply observed art, nature, poetry, song, or dance that brings calm, refuge and comfort, please share it using the hashtag #TrustLifeProject and tag @ilanlael. If you don't have a social media account, and would like to participate, you can email your art, poetry song, or short dance video to us here at info@ilanlaelfoundation.org with a brief description and we will try and post as many as we can. https://www.instagram.com/ilanlael and https://www.facebook.com/IlanLael/

The Museum of Man in Balboa Park has 60,000 square feet of empty space and is offering it freely to be of aid during the pandemic. The museum is, of course closed to visitors, but If anyone knows of a good use for this space as a hospital overflow facility for non-covid patient or staging area to help food distribution in the pandemic, please contact the CEA Micah D. Parzen.

Virtual Oceanside Museum of Art presents these ways to stay connected: SmallTalk with OMA: The Art of Community on April 28, Street Art Goes Online on May 3

The Art District at Liberty Station (NTC Foundation) is making it possible for you to Create your own Museum …choosing lobby, rooms and selection of art. Watch the video to see how.

Comic-Con International is officially cancelling the 2020 San Diego Comic-Con but the opening of Comic-Con Museum in 2021 will play an important role in San Diego's recovery after COVID-19.

Californians for the Arts board has submitted a letter to the CA Arts Council with recommendations for the grants process and best ways to support the field. These are the Recommendations:
Designate all FY 19-20 unencumbered funds to emergency grant funds
Allow remainder of current FY 18-19 CAC Grants to be used for unrestricted purposes
Eliminate matching fund requirements for existing grants
Extend deadlines for interim and final reports by six months and distribute 10% final funds immediately
Consider funding lower ranking applicants for FY 19-20 if basic criteria are met
Consider entering into one contract with organizations receiving multiple grants to help streamline the process
Distribute majority of distribution from emergency NEA grant funding to Local arts agencies, State Local Partners and Statewide regional networks for re-granting
Consider postponing the Innovation & Intersections Grant Program and apply the designated $1.65 million to Emergency Fund Grant
The California Arts Council has compiled aCalifornia Arts Council COVID-19 New & Resources page and has released the results of its preliminary survey of California's creative sector on the impact of the novel coronavirus (COVID-19) to the state's arts and cultural economy. Data from the summarized survey responses include the following:
Organizations estimated an average revenue loss of $193,642 each
Individuals estimated an average personal income loss of $23,857 each
66 percent of organizations have had to cancel events that cannot be rescheduled
85 percent of individual artists and cultural workers have had work have had work cancelled such as gigs/appearances/shows
The painting The Parsonage Garden at Nuenen in Spring 1884 by Vincent van Gogh was stolen in an overnight smash-and-grab raid on the Singer Laren Museum in the Netherlands that was closed to prevent the spread of the coronavirus (COVID-19). The painting has an estimated value of between €1 million to €6 million.
Navigating the Crisis in the Arts is a video podcast by a panel from Redwood Media Group. They discuss and make suggestions for artist, galleries, and collectors. Redwood is the producer of Art San Diego. They are starting an online sales gallery coming soon.

OPPORTUNITIES (click to see a list of all current opportunities listed on SDVAN)
The Photographers Eye Gallery in Escondido is making a call for photographs for their on-line juried exhibition Living and Photographing in the time of COVID-19. They will be donating funds to a worldwide organization fighting COVID-19. For more info: Donna Cosentino 7604843951
We love the San Diego Museum of Art's At Home Challenge . Find an image in the museum collection and reproduce it using items and people in your own home. Instagram #sdmaathomechallenge. The Getty has also encouraged a similar project.
Here are some of the resources for the arts during COVID-19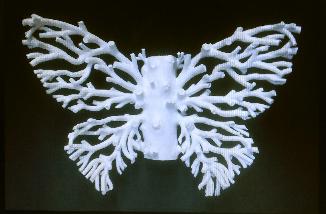 We really enjoyed our sneak peek at the new fine art that will be part of two new hotels Oceanside Beach Resorts North and South being built near the Oceanside Pier. We are always glad when local artists are given a great showcase and this happened to Jeff Irwin who was selected by the Oceanside Museum of Art as one of the many artists that will glorify these commercial spaces. Irwin's work can be found at RB Stevenson Gallery in La Jolla and his installation will feature his new more delicate butterfly subjects.
We are pleased to announce that the San Diego Art Prize 2020 will now be held from Sept 5 to Oct 24 at Bread and Salt. Alanna Airitam , Kaori Fukuyama, Griselda Rosas, and Melissa Walterconstitute this year's artists who for the first time ever are all women! Please note: Social distancing and timed entry might be enforced to assure safety of those attending. Words of support from Julia Dixon Evans, Editor/Producer Arts Calendar, KPBS for Alanna Airitam, Christine E. Jones, Chief of Civic Art Strategies, The City of San Diego Commission for Arts and Culture for Kaori Fukuyama, Maria Mingalone, Executive Director, Oceanside Museum of Art for Griselda Rosas, and Susana Smith Bautista , Ph.D., Museum Advisor, Los Angeles for Melissa Walter. Meet the Women of the SD Art Prize, by Julia Evans Dixon KPBS News
Comic Con Museum Sense of Wonder Virtual Tour
The San Diego Museum Of Art Artists Guild 2020 Membership Exhibition at the Lyceum
La Caja Galeria Expanded Space corazón de maíz in TJ
9 th Annual Fallbrook Artist Guild exhibition
Liberty Station Virtual Live First Friday – June 5
Curator's Corner from the Timkin with Derrick Cartwright
James Hubbell's Father's Day Open House Tour at Ilan-Lael June 20/21 $4.99 before May 31 (normally $50)
Abstracts / A Group Show at Sparks Gallery
RAMSan Diego Art Institute's Regional Artists Market for functional art
New Children's Museum weekly Coloring and Activity Pages
Becky Guttin, shares her mother and grandmother's stories for The New American Museum
UCSD Graduate 2020 online gallery
We are so sad to report the loss of Bob Matheny, who passed away May 13 at the age of 91. It was an amazing experience to get to know Bob because of the SD Art Prize. He was hard of hearing so he loved to send emails which we will cherish. We just recently had an exchange about his latest glitter works. We bought the first one from his Art Prize show at the Athenaeum. He took the time to encourage my own art as well. But what I will always remember is that when we sent him the prize money before the show, he joked that he would not spend it as he might not be alive to be part of the show. We told him to go ahead and enjoy it. We really hope he did! There is a memorial for Bob on June 20 at Bread and Salt. You are invited to drop off or mail in a tribute to him to be buried in his performance art coffin.
San Diego Museum of Art is offering new How-To Guides: Designed to be adaptable to any age group, the how-to guides are a resource to help educators create elaborate (virtual) classroom activities that will enhance students' understanding of works of art at the Museum. Each downloadable guide includes 3-4 different lesson plans. SDMA At Play: From art activities like creating your own at-home art collage, to writing prompts and crafts inspired by the Museum's collections, SDMA At Play invites museum-goers of all ages to explore art with some fun. A new activity is featured every Thursday on the SDMA website and social media channels. Participants are encouraged to share their works of art using #SDMAAtPlay.
Happy birthday to Deborah Szekely, New Americans Museum's founder who turns 98! Deborah is also the founder of Rancho La Puerta and Golden Door Spas. She started New Americans Museum in 2001 as a place to honor and celebrate the contributions of immigrants to the cultural fabric of the United States.
Graduating MFA students from UCSD have their own online exhibition titled History of the Present originally scheduled for this Spring at the Museum of Contemporary Art, San Diego.. On the site, you can view a PDF of the catalog, read the essay by PhD candidates Tiffany Beres and Alexanndra Nicholls, and view works by each artist in the 2020 MFA class.
The Escondido Arts Partnership's online Panache Art Auction site is live. You can register, scroll through the works and bid, track your bid and pay all from your computer or by phone with the text. Bidding ends June 11 at midnight.
Studio Door was the first gallery to announce re-opening on Tuesday, May 12th with regular gallery hours: Tues. – Sat, Noon - 7 PM. They are making modifications to make sure that they are in compliance with the state's Stage 2 guidelines. Masks are required and no more than 10 patrons at a time who will all socially distance. Hand sanitizer stations and daily cleaning, of course.
Oceanside Museum of Art Artist Alliance now conducts its Quarterly Exchanges online. You can sit in and listen or if you are a member, you can share a work of art. This self-critiquing group is a supportive group and the online format seems very good for this type of discussion.
Lux Art Institute's line up for season14 beginning September 12th, 2020 has now been announced. They will do one theme: Migration which includes humans, plants and animals. Displacement will be explored for both the artist in residents Cosmo Whyte, Carlos Martiel, Beatriz Cortez, Baseera Khan, andGuillermo Galindo and in the Lynda Brandis Gallery in the Educational Center .Beliz Iristay , Tarrah Krajnak , Iana Quesnell , Amir H. Fallah , Omar Pimienta .
Vanguard Culture held a fundraising 24-hour event which was basically a curated selection of online videos, some from the VC archives and some chosen from the amazing performances and events around the world. Three in the fine art category were Cindy Sherman: Transformations, This Man Protects the World's Rarest Colors and Zimoun : Compilation Video 3.9. A heads up thank you to the curator of this selection.
Sotheby's New York and London fine art sales down 70% from 2019 to $42m with marquee auctions postponed. Commercial gallery sales decline 70-80% with 30% closing along with 50-75% of global art fairs. (2020 CollectorIQ, Inc.)
If Bill and Melinda Gates have a new home in Del Mar as well as a place in Rancho Santa Fe, maybe we will see some more charity from their foundation in our local area. We would be happy to see local art on their walls!
OPPORTUNITIES (click to see a list of all current opportunities listed on SDVAN)
The Studio Door (3867 Fourth Avenue in Hillcrest) has studio spaces now available for rent. Preference will be for arts organizations that find themselves in need for a space, but individual spaces are also available. They have a very active set of programs including lesson, seminars and panels as well the gallery space for a variety of show including 50 to Watch and the annual Crow Show. For more info contact Patric Stillman 619-255-2867
The San Diego Arts + Culture Challenge administered by San Diego County Regional Arts and Culture Coalitionis now accepting applications from non-profit arts organizations. There are very specific requirements for this $250,000 fund. You have to have a full-time employee, a budget between $150,000 to $1.5 million and to have already gotten a grant from CAC, County Supervisors Civic Improvement Funds or the SD Commission for Arts and Culture. The amounts of grants are only $1500 to $10,000 but every little bit helps the art organizations.
Although Individual artists are left out of this funding above but is a purchase award available to ALL artists in the county administered by the San Diego Commission for Arts and Culture. The deadline for submission for artist is July 13, 2020. This initiative is made possible by the monetary portion of a gift from Thomas O. Rasmussen. Please check out the Request for Proposals (RFP) before you complete the Online Application Form. A total of $500,000 has been allocated for the project and prices are expected to range between $500 to $25,000 and this is for existing art works up to 250 inches
Through the new San Diego County COVID-19 Small Business and Nonprofit Loan Program (SBNLP), The San Diego Foundation will provide interest-free loans to nonprofits located anywhere in San Diego County, particularly for those providing front-line care to affected communities, with a preference for those serving communities that are disproportionately affected by this global pandemic and its economic consequences.
American for the Arts Cares Act update webinar was very interesting. You might have to be a member to see it archived but this PDF gives lots of good statistics and links that are very useful.
ArtWalk is regrouping and putting in place a safe experience starting in August: ArtWalk @ Liberty Station - August 8 & 9, 2020, ArtWalk Carlsbad - September 26 & 27 and Mission Fed ArtWalk (New Dates) November 7 & 8, 2020 in San Diego's Little Italy. Applications are open at https://artwalksandiego.org/
The Athenaeum's 29 th Annual Juried Exhibition will be held online this year from July 18 to August 29 th. One of the most prestigious juried shows in the San Diego/Tijuana region, selected artists will have their work exhibited in our online gallery and receive excellent exposure. The call for entries will open Tuesday, May 12, 2020. Deadline to submit is Wednesday, July 1, 2020. There is no submission fee this year. Artists will be notified of jurying results via email after July 8, 2020. Jurors: Joe Yorty, Creative Director, Best Practice, and Elizabeth Rooklidge, Independent Curator.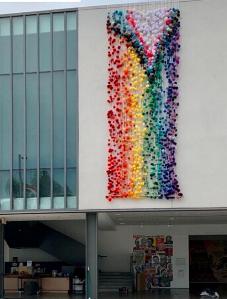 In association with Oceanside Museum of Art (OMA)'s Sidewalk Activism exhibition, local artist Katie Ruiz ( @katieruizart ) led a large-scale community project to yarn-bomb the museum's façade with a pride flag made of colorful threads and glorious yarn pom-poms in celebration of LGBTQ Pride Month in June.


Art Reports by or about SDVAN

The Power of Art A+ Art Blog by Patricia Frischer - This is a pictorial composition of the recent protest posters in memory of George Floyd.
It's Not Easy, Being Difficult A+Art blog by Patricia Frischer

Selected virtual events that may or may not still be archived in Spring 2020

Our banner this month is in support of local San Diego county Black Artist who Matter. Sparks Gallery features Andrea Rushing, Duke Windsor, Manuelita Brown, Charlene Mosley and Michelle Kurtis Cole (an African American, Native American, Scottish/Irish American!) Our own SD Art Prize Alanna Airitam will be showing with the other SD Art Prize artists at Bread and Salt on Sept 5 to Oct 24. Check out the three YouTube videos put out by artist Chor Boogie. He is speaking his truth about his experiences with the police in San Diego.

Remember the Oceanside Museum of Art Auction is on active until June 28 with public access on June 14 .

Thanks to Maria Mingalone from Oceanside Museum of Art for the terrific outline of procedures to take when thinking about reopening a visual venue. It come from the International Council of Museums . Many Museums are now moving toward opening…first stage seems to be members only and by reservation. So, check this out with your favorite museum

Good news for the San Diego Arts Institute which received a $10,000 grant from The San Diego Arts + Culture Challenge Fund of the San Diego Foundation.

Check out the Studio Door A Moment in the Studios Walk Throughs. These are short videos about individual artists and what a great perk of having a studio with Patric Stillman. There are studio spaces still open right now.

The Redwood Art Group, which puts on Art San Diego, is launching a new marketplace to sell the works of its exhibitors online. It seems unlikely at this point that the fair will happen in September, so this online gallery could be a 24/7 blessing.

We have a new digital publication for the arts edited by Elizabeth Rooklidge. HereIn is a journal for artists and writers to engage in thoughtful exchange around contemporary art in San Diego.

The San Diego Museum of Art is launching its first ever-virtual exhibition, Juan Sánchez Cotán and Cauleen Smith: Mystical Time and Deceptive Light , . The exhibition features a video installation by Cauleen Smith, an interdisciplinary artist whose work reflects upon the everyday possibilities of the imagination. The exhibition was originally scheduled to open this past March inside the Museum's galleries.

It was announced in at the end of May that The Turner Prize for this year has been cancelled and the prize money distributed instead into 10 grants for artists in need. But the SD Art Prize will be held this year. Not only are most of these artists in need, but one of the SD Art Prize committee has given a donation to Synergy Arts Foundation equivalent to the prize money for 2020 to distribute to our own local artists in need.

If you want a treat, watch these six films about how to make art, according to Britain's leading artists produced by the Royal Academy of Artsin London.

It is with a broken heart that we announce the passing of Tom Sergott. Tom was an enormous support to the visual arts community through his Sergott Contemporary Arts Alliance. We are again sad to hear of the passing of another great artist on Sunday May 31st, when the conceptual and environmental artist CHRISTO died. RIP Peter Alexander who died in LA in June.

OPPORTUNITIES (click to see a list of all current opportunities listed on SDVAN)

The Athenaeum's 29th Annual Juried Exhibition will be held online this year from July 18 to August 29th. One of the most prestigious juried shows in the San Diego/Tijuana region, selected artists will have their work exhibited in our online gallery and receive excellent exposure. The call for entries deadline to submit is Wednesday, July 1, 2020. There is no submission fee this year. Artists will be notified of jurying results via email after July 8, 2020. Jurors: Joe Yorty, Creative Director, Best Practice, and Elizabeth Rooklidge, Independent Curator.

San Diego Commission for Arts and Culture call for artists county wide for a purchase award for existing art. The deadline for submission for artist is July 13, 2020 for SD Practice. This initiative is made possible by the monetary portion of a gift from Thomas O. Rasmussen. Please check out the Request for Proposals (RFP) before you complete the Online Application Form. Park Social had a deadline of Mon, August 3, 2020, to provide public art services for a temporary public art initiative designed to commission local artists to produce thought-provoking, innovative projects for the City's Park system. Request for Qualifications (RFQ) and Online Application Form.

Each year, the

San Diego Tourism Marketing District (SDTMD) provides grants to tourism generating events and programs in the City of San Diego. For this year, both the arts and culture sector and the tourism industry must adjust to Covid-19 requirements and a projected reduction in long-distance travel to San Diego for the coming year. Please join the SDTMD at a virtual information workshop to learn about the application process and funding criteria as well as an introduction to the online submission system. Workshops dates July 13 from 10 to noon. and July 14 from 1 to 3. RSVP to SDTMD's Executive Director Colleen Anderson .

Bhavna Mehta is sharing a letter from her father in an installation. Everyone has a story to tell! Want to participate in New American Museum's from Home's virtual programming? Send your videos, ideas or proposals to namvoices@namuseum.org.

There is a call for a professional artist or artist team for a 343 -foot-long mosaic at the Encinitas Blvd undercrossing . This project budget is $140,000. To submit an application, you must go through PlanetBids and register as a vendor on that site. Proposals are due August 5.

Mission Trails Regional Park Call for Artists closes on June 30, 2020 for the 2021 art exhibitions at the MTRP Visitor and Interpretive Center. Subject is interpretations of the natural world in an all wall-hung range of mediums. Artists can enter to have a solo exhibition or be included in a curated group show. Questions? Email Art Program Coordinator Vicky DeLong at vbde@cox.net.

CERF+ -- the Artists Safety Net is pleased to announce the launch of a COVID-19 Relief Grant program to provide financial assistance to artists working in craft disciplines who are facing dire circumstances from the COVID-19 crisis. You have two chances for $1000, one closing July 29 and the other Sept 9.

The Port of San Diego invites professional artists to submit their qualifications for two public art projects as part of its Percent for Art Program at 2 new public parks, Sweetwater Park and Harbor Park in the Chula Vista waterfront Applications for both projects close on Saturday, July 11, 2020.

Front Porch Juried Exhibition 2020 has extended submission deadline to June 28 to coincide with new dates August 9 - September 26. Maria Mingalone (OMA) is the juror.

RAW July 2020




Artists who seek perfection in everything are those who cannot attain it in anything. Eugene Delacroix

Art Reports by or about SDVAN

2020 Brain Candy: A Virtual Salon Series – The Curators A+ Art Blog by Patricia Frischer
The Power of Art and The Power of Art: Part Two George FloydA+ Art Blog by Patricia Frischer

Virtual Events are now featured on our new Virtual Events Page

Passport to Encinitas , a virtual presentation, on August 22nd starting at 5:00 pm is presented by Encinitas Friends of the Arts . Everyone is having to switch gears and get on the streaming bandwagon. Join the EFA for an hour of live streaming and a curated choice of local virtual arts and culture events. They are actively fundraising to purchase this Jeffery Laudenslager kinetic sculpture Orpheus at the corner of Highway 101 and K Street. .

We are delighted to announce that Felicia Shaw has moved from interim to permanent Executive Director of the Women's Museum of California . In an innovative collaboration, the Women's Museum will move its collection of 20,000 object to the SD History Center in Balboa Park while retaining the gallery and shop space in the Art District at Liberty Station. As the museum is closed like all other, you can still check out their Museum at Home website offerings. Many of us remember Felicia from her work at the SD Commission for Arts and Culture and at the SD Foundation. We look forward to big things from the Women's Museum with Felicia Shaw at the helm. While you are there check out their fun silent auction gift bask

We are grateful to the organization that have watched our for our health by cancelling their events. This includes Sandi Cottrell of ArtWalk San Diego who had to cancel Mission Federal Art Walk in April and the Liberty Station Art Walk in August and the Carlsbad Art Walk in September. We all have our fingers crossed that the re-scheduled Mission Federal Art Walk on Nov 7 and 8 in Little Italy can be held .

Beatriz Milhazes ' murals, Gamboa Seasons is now on view at 1111 Prospect Street in the back of building on view for the next two years. This is a reproduction of Gamboa Seasons, a series of four acrylic on canvas paintings: Summer Love, Autumn Love, Winter Love, and Spring Love (2010), first shown at the Beyeler Foundation in Switzerland in 2011. This is a part of the Murals of La Jolla project administered by the Athenaeum Music and Art Library . Good news it can be viewed from your car in the parking lot!

We were glad to hear that the Hill Street County Club Gallery raised over $5500 to replace a window broken in a hate crime. Hill Street is a staging place for Black Lives Matter protesters.

We had fun voting in the Adelman Fine Art poll for a favorite work of the week. Make sure you get on their mailing list to join in.

Marianela de la Hoz will not be starting her artist in residency program at the Timken Museum this year because of the additional shut downs. But we will all look forward to this in 2021 with hopefully a chance next summer to celebrate together.

Cammie Staros is the next artist in residence at Lux Art Institute but of course she is not there. But you can have a virtual experience with a downloadable app available on both the iPhone and Android. Using augmented reality, users will be able to access Staros' work through two different environments: by placing objects in their own home, or by walking through a virtual door into Lux's gallery space.

Redwood Art Group announced that Art San Diego is cancelled for 2020. It is scheduled for Oct 1 -3, 2021. The SD Convention Center which is the venue is not allowing any events, so there was no possibility of having the show this year. They are working to still have a show during Miami art week with lots of precautions. Spectrum Miami and Red Dot Miami are running Dec. 2–6, 2020.

QUINT Gallery is opening a new venue; ONE (7722 Girard Ave. La Jolla, CA 92037), devoted to showing one artwork at a time. ONE'S inaugural artwork, ZEPHYR, is by one of the most important artists of our time, San Diego-based Robert Irwin. ONE is presently open by appointment only, from July 20 - August 11 under orders by the State of California, in light of the ongoing COVID-19 pandemic. Please email Glad or text her at 858.454.3409 to set-up your appointment.

Vanguard Culture, will host a creative industry symposium consisting of 2 days of community, creativity, and inspiration. Some of the region's most notable creative leaders in all medium will share how their industry has effected positive change, or has the capacity to do so. MOMENTUM will be co-moderated by Jonathon Glus , Executive Director of the San Diego Commission for Arts and Culture; James Halliday , Executive Director of A Reason to Survive; and Susanna Peredo Swap , Executive Director of Vanguard Culture. The symposium will take place on Monday, August 17 and Monday, September 7, 2020 from 12:00 p.m. – 2:00 p.m. via Zoom. General admission tickets are $10.00 for both sessions. MOMENTUM is a part of Vanguard Culture's 2020 Ripple Effect Season.

Cowboy Artist Mehl Lawson has donated a life-size museum bronze of American stud horse WR This Cats Smart for public display outside the Bonita Museum and San Diego County Library complex in Bonita. The artist has completed work on the sculpture, which is currently at a foundry for bronzing. The museum has launched a campaign to match a $25,000 grant to create the bronze horse and base for the public sculpture.

We were delighted to hear from two different artists that they are keeping their heads well above water with private commissions during the lock down. It appears that clients have more time to think about art and cash to spend. Both Kelly Mellos and Vicki Leon have reported strong commission sales.

Mykhailo Dolgin's film Beautiful Ugly was a San Diego film featured at the La Jolla International Fashion Film Festival as his very first film and it won the best message award. I picked a few favorites: Nick and Adam Hayes's Inhuman Love.

We are over the moon to hear that the California Arts Council funding of $26 million will not be cut. Thanks to Governor Gavin New som and to the Legislature for knowing how valuable the arts are especially at this time.

We were hoping that a number of museums would be re-opening in July, but it was not to be. In fact in a survey reported by American Alliance of Museums of 760 museum directors, 33% of them said there was either a "significant risk" of closing permanently by next fall or that they didn't know if their institutions would survive. The institutions surveyed ranged from aquariums to botanical gardens to science centers. More than 40% of them were history museums, historic houses and historical societies. The good news is that art museums represented less than 25%.

OPPORTUNITIES (click to see a list of all current opportunities listed on SDVAN)

Art on 30 th is making a call for artists nationally for a show called At Midnight . Our old friend Daniel Foster is the juror for this Halloween exhibition with entries due by Sept 13.

The California Arts Council is seeking 10 Art and Culture Host Organizations ($35K grant) and Arts Administrators of Color Fellows ($50K stipend) for a fellowship. Evidently not many in San Diego County have applied and they want to spread to money around to all of California.

The Center for Cultural Innovation (CCI ), partnering as an Administering Organization for the California Arts Council, announced the California Relief Fund for Artists and Cultural Practitioners. The individual relief grant program supports artists and cultural practitioners statewide who have been economically impacted by the ongoing COVID-19 pandemic. The deadline is Aug 18 at 3 pm.

The Women's Museum of California is asking you to write a letter thanking a suffragist for fighting for your right to vote! After all, we are celebrating the 100th anniversary of the vote.

The Cultural Council of Palm Beach Florida is holding a free webinar on selling your art online. This is part of their Institute for Cultural Advancement and is happening Aug 13 from 4 to 5 pm. Thanks to Lynnette Tessitore for letting us know.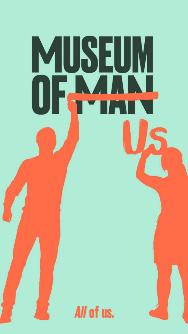 Kudos to theMuseum of US (formerly the Museum of Man) which announced the name change.Located in Balboa Park, on the unceded ancestral homelands of the Kumeyaay people, their mission is to "inspire human connections by exploring the human experience." They do that by sharing alternative narratives that challenge peoples' assumptions and help them see the world from different perspectives.

Nature is inside art as its content, not outside as its model. Northrop Frye

Art Reports by or about SDVAN
San Diego + Imperial counties Regional Conversation SummaryA+ Art Blog by Patricia Frischer
Momentum Part 1 presented by Vanguard Culture Picked RAW Peeled by Patricia Frischer
MDFerrera Mission Federal ArtWalk Business of Art Scholar 2020 presented by SDVAN and Studio Door
ArtsVote - A Call to Action to Artists and Arts Advocates Picked RAW Peeled by Patricia Frischer
Medium Remix - Interview with Alanna Airitam and Wayne Martin BelgerPicked RAW Peeled by Patricia Frischer
Virtual Events are now featured on our new Virtual Events Page
SD Art Prize 2020 Artists at Bread & Salt
We are pleased to announce the four artist recipients of the 2020 SD Art Prize will open September 5th through October 24th at Bread & Salt Gallery in Barrio Logan with Alanna Airitam , Kaori Fukuyama , Griselda Rosas , and Melissa Walter . The original date in May for the 13 th year of the Art Prize was postponed due to the Covid-19 quarantine. To maintain proper social distancing Bread & Salt will have a timed entrance opening Sat Sept. 5th, 5pm-8pm, allowing waiting visitors to enter to keep proper social distancing. For the run of the exhibition, attendance will be by appointment breadandsalt@gmail.com but check the website for changes.
.For the first time, all four recipients are women which is more than fitting as this is the centennial of women's right to vote. We are pleased to present a mix of mediums and diversity of ethnicities in this year exhibition. All four women will share in the cash prize and were previously shown at Art San Diego in the fall of 2019. We are grateful to Bread and Salt for stepping up due to the pandemic closure of the Athenaeum in La Jolla.
A full catalog of this year's recipients with a forward by curator Chi Essary and an introduction by Robert Pincus is available online and to purchase in hard copy for the first time. Words of support for the artists come from Julia Dixon Evans, Editor/Producer Arts Calendar, KPBS, Christine E. Jones, Chief of Civic Art Strategies, The City of San Diego Commission for Arts and Culture, Maria Mingalone, Executive Director, Oceanside Museum of Art and Susana Smith Bautista , Ph.D., Museum Advisor, Los Angeles. We are grateful to the designer Alexander Kohnke and Neyenesch Printers for their contributions to this upgrade.
We couldn't be more delighted to hear about a new virtual art program. With collaboration and support from several teachers, including two on the board of ArtBusXpress (ABX), and seven wonderful San Diego arts and science venues, ABX's "Virtual Field Trip" Xperience is a series of live and interactive workshops beginning September 1 st. Join in for a preview of ABX's new field trip program WITHOUT the bus co-hosted with the San Diego Zoo/Safari Park on August 27 from 4 - 5 pm. Watch for museum and performing arts events in the future.
You can take the #ArtsVote pledge to make your vote count this year @ArtsActionFund . Learn how you can pledge to make your vote count with 4 easy steps by downloading the new voting rules and deadlines for your state. Read our full report on the panel held to discuss this new push including the Democratic Arts Policy Platform at ArtsVote - A Call to Action to Artists and Arts Advocates Picked RAW Peeled by Patricia Frischer
A joint effort was made by San Diego Regional Coalition for Arts and Culture, Balboa Park Cultural Partnership, City of San Diego Commission for Arts and Culture, San Diego Museum Council, and the San Diego Performing Arts League to arrange a Town Hall about COVID-19 for the Arts in San Diego Count. We are now thinking of the arts as second responder as we feed an emotional and entertainment need during isolation. They generated a Town Hall toolkit link for the 138 who attended this meeting and it is available free for all. This is the beginning of a series of town halls.
Lux Art Institute is excited to announce their new Art Access digital membership! For only $1 a month, enjoy Lux's unparalleled virtual inferring such as Virtual Opening Receptions and Studio Series events, discounts on our education courses, exclusive members-only access to virtual artist engagements, and more! More info: Contact Membership Coordinator, Stephanie Dao (760) 436-6611 ext.203.
We are happy to see that Neil Kendricks is the Art Produce Cooler Room Artist in Residence from July 13th to August 30 2020. He plans to work on his screenplay and filmmaking projects while simultaneously developing concept art, storyboards and the first pages of a comic-book adaptation based on his screenplay-in-progress.
We love the New Children's Museum latest mural by Panca who is the latestMass Creativity Artist in Residence. El Más Allá is meant to transport visitors to a world that is beyond what we currently know.
The Oceanside Museum of Art galleries may still be closed, but starting this Thursday Aug 20 from 10 to 1 pm, OMA's Museum Store will be open with a pop-up shop in the lobby!
Fallbrook School of the Arts (FSA) and San Diego Book Arts (SDBA) have established a partnership to collaborate in the development of programs and to expand the reach and missions of both organizations. SDBA and FSA will partner in the use of facilities and equipment while collaboratively contributing to exploring new programs to enrich the creative communities of San Diego County. The organizations will be working together on an upcoming Paper-Making Program and will add letterpress capabilities to FSA's print studio. New classes and workshops will soon be available.
The National Association of Counties has given a 2020 Achievement Award to Art Night Encinitas. Projects from throughout the nation compete in the annual awards program which honors excellence. Art Night Encinitas is a partnership between the City, San Diego County Library, Encinitas Friends of the Arts and other sponsors and participants.
Lori Escalera has done a series of 4 videos so far that are for children and seniors, sharing some of her knowledge of art making. They are available for free on her Facebook page.
We love the new decorative crosswalk in Encinitas. This is the longest decorative crosswalk of its kind and the first one across a historic highway and was created by Steffen Vala.
Carlsbad has a new Library & Cultural Arts Department Director Suzanne Smithson. Check out this short video to hear about Suzanne's vision for the department and why she feels Library & Cultural Arts programs and services are at the heart of the community.
In light of the present global and locl circumstances, the San Diego Art Institute board led by Karen Gilbert has decided to take a 60-day "reset" given the present uncertainty of when SDAI can reopen safely. The Board will be convening virtually over the next two months to chart a course for the future and plan for a strong and vibrant reopening. The organization's Executive Director Jacqueline Silverman's contract has not been renewed and the part-time Operations Manager Sarah Trujillo Porter has been contracted to maintain functionality and online programming, which includes the Regional Artists Market (RAM) . Many of our museums are using this time to reset and think how they will deal with equity and diversity in new and improved ways.
The City of Chula Vista has eliminated its Cultural Arts Manager position held by Lynnette Tessitore which is so sad as we have so few paid administrators for the arts in the various cities in our county.
Remember MOMENTUM: A Creative Industry Symposium featuring creative community leaders organized by Vanguard Culture. coming up on Sunday, August 17, 2 to 4 pm and Sept 7.
Comic Con at Home allows you to peruse a vast display of imagination and talent in this year's online Art Show
We also applaud the De Young Museum in San Francisco for hosting a huge juried show rather like the traditional Royal Academy of Art Summer show which has gone on over 100 every year since 1769. Remember when they were rental shops in the museum. You could borrow local art for a rental fee that could go toward the purchase if you decided to keep it. The American Museum Council brought down a decree which made them all stop this. They thought the quality was not controllable enough. So sad. Maybe it could come back. Artlita is offering work for lease here in San Diego.
Here is a great story about the High Line Nine Gallery in New York opening up its four street window white box galleries to artist who are painting in the space while spectators watch…sometimes for over an hour! Great adaptation for COVID-19.

OPPORTUNITIES (click to see a list of all current opportunities listed on SDVAN)
San Diego Regional Arts and Culture Coalition reported on the progress of the SD Challenge Fund which has a goal stabilize the creative sector during the pandemic. In Phase One, 32 grants between $3000 to $10,000 totaling $250,000 were given out to moderate sized organizations with paid staff. Phase 2 is the San Diego Artist Relief Fund, for critical needs of individual artists in program with money raised from a Go Fund Me effort. Black, Indigenous, People of Color (BIPOC) and historically marginalized artists in need are priority of that push. If you are an artist in need, guidelines and application will be available at the above link starting Wednesday, August 26. Deadline to apply for relief funds is September 15.
Artlita Artist Community (Pacific Beach, 92109) is seeking contemporary artists to apply to join their community at no cost. They only earn a commission if they sell (or lease) your work. Artlita is a contemporary online art gallery that represents Southern & Baja California artists. For more info: Aleta Daria 858-249-9443.
The City of Carlsbad's Library & Cultural Arts Department is seeking artwork for the City of Carlsbad's 20/21 Sculpture Garden Exhibition,. Each selected artist will be paid a stipend of $1,000 for loan of artwork. Application through Formsite More info: Karen McGuire 760-602-2022
All professional artists and craftsmen are invited to join Artists Sunday, a free nationwide promotional event encouraging consumers to shop with artists. It's like Black Friday, but for art, the Sunday after Thanksgiving. Participation is free and we are partner in the effort. Artists participants receive a comprehensive marketing toolkit to generate buzz and awareness. Join individual artists and supportive organizations across the country in this unique and powerful promotion.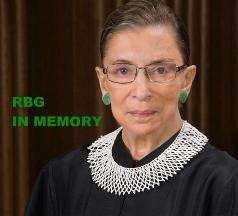 I see little of more importance to the future of our country and of civilization than full recognition of the place of the artist. If art is to nourish the roots of our culture, society must set the artist free to follow his vision wherever it takes him. John F. Kennedy

Art Reports by or about SDVAN
Guiding Principles and Manifestos A+ Art Blog by Patricia Frischer
SD Art Prize Video Walk Through at Bread and Salt
Behind the Exhibition: Southern California Contemporary Quilts at the Oceanside Museum of Art Picked RAW Peeled by Patricia Frischer
Marketing and Branding Workshop with T Hampton Dohrman presented by Vanguard CulturePicked RAW Peeled by Patricia Frischer
Momentum 2 presented by Vanguard Culture Picked RAW Peeled by Patricia Frischer
Gerda Govine and Luis Ituarte Safe for Now Picked Ripe by Gerda Govine with photo by Luis Ituarte
This Way Out: La Jolla Playhouse Presents a Pair of Portals into Artful Worlds Art Jab by Lonnie Burstein Hewitt
Virtual Arts Events:
Taste Of Art: An Art Picnic With Wayne Thiebaud , OMA, Thurs, Sept 17, 6:00–8:00pm
SmallTalk: SoCal Quilters Roundup , OMA, Thurs, Sept 24, 7:00–8:00pm
Art Apart Three-Day Workshop: California Watercolors , OMA, Tues, Sept 24–October 6, 6:30–8:00pm
Chor Boogie: Decolonizing Aerosol Art – Please listen how the history Street Art has been appropriated
Paola "Panca" Villaseñor and Megan Dickerson podcast from the New Children's Museum
San Diego Chinese History Museum volunteer training sessions Part 1 Robert Stein Immigrant and Minority Experience and Michael Yee on early California History and Part 2 with Michael Yee on San Diego Chinese History
The Museum of Contemporary Art San Diego Art Auction 2020 Oct 1 - 15.
SmallTalk: SoCal Quilters Roundup with Beth Smith at OMA Thurs, Sept 24, 7:00 – 8:00pm
Sparks Gallery - Gallery Selections 2020
The Buzz: Working in Isolation – Ellen Dieter by Cathy Breslaw
Margaret Nobles Sky Muse Compass Interactive Visual Music for SD International Airport and Silent Graphic Score
Space4Art presents smART with Ms Molly
Lux Art Institute: Cosmo Whyte and Regional Artist Beliz Iristay Artist Talk & Reception
Couldn't make it to the opening of the SD Art Prize?! Watch the Video Walk Through at Bread and Salt. The show will continue until Oct 24 of these four amazing women who decided to split the prize money equally. Alanna Airitam , Kaori Fukuyama , Griselda Rosas , and Melissa Walter . SD Art Prize Catalog 2020 is available in a limited edition of 300 or for free download. Tuesday-Saturday 11-4pm by appointment only breadandsalt@gmail.com
Please save the date for a Virtual Coffee with the Arts, A Zoom Discussion with County District 3 Candidate Terra Lawson-Remer on Tue, Oct 13, 2020 from 2 -3 pm. This is presented by the San Diego Regional Arts & Culture Coalition. Registration information to watch a moderated discussion with the candidate about County issues of importance to the arts and culture community will be announced soon. Lawson-Remer is the first candidate to have a plank on her issues page supporting the arts. "San Diego County is more than a sprawling collection of towns and municipalities, we are a community of creative, innovative, and passionate humans. As a community, we must prioritize and nurture the heartbeat of our region by fighting for investments that allow our local artists and culture to flourish."
SDVAN has endorsed the To Rebuild and Reimagine the United States Post-Pandemic, We Must Put Creative Workers to Work proposal , a new collaborative Creative Workforce proposal that was developed by a collective of over 100 collaborating cultural organizations. Over 725 other cultural organizations and individual creative workers encourage you to review it and consider doing the same. This document has 15 planks amongst them are the hopes to direct federal departments to commission artists and community arts organizations, put artists to work addressing public and mental health in communities, complete the launch of an ArtistCorps, prioritize digital training, access, and connectivity to enhance the connection between artists and all Americans and support cultural organizations to give access to the arts to all. There is no recovery without creativity. For more info: Clay Lord
We give a huge welcome to the new Blk Box Gallery and creative center in San Ysidro. They are launching with a special exhibition by artist Victor Sanchez, This Is Not Art . and are preparing to stream all their events.
We are heartened to read about some changes happening at the SD Commission for Arts and Culture in solidarity with the Black Lives Matter movement and committed to taking on the work of assessing their own role in creating inequities and holding ourselves accountable. To effect immediate systemic change in their grant making activities, staff and commissioners are currently discussing recommendations to be implemented in the current and upcoming funding years including: reducing match requirements for arts and culture contractors from 3:1 to 1:1, focused outreach, technical assistance, and capacity building in communities that have been historically underfunded, and centering race and equity in their panel process. Town Hall meetings are being held and we encourage to join the next one in November.
Lux Art Institute opens this month with two new exhibitions. The Regional Artist Beliz Iristay and Cosmo Whyte Artist Residency both showing until Nov 7 and part of this year's theme, Migration.
In celebration of the 2020 resident artists and Art Produce's 20th Anniversary, 2020 Air+ is an exhibition of the works of these diverse artists from September 20th to November 1st in the Art Produce Gallery . Each resident artist has also nominated an additional artist to be included in the exhibit. This is planned as a rotating installation to include multiple works by each artist, including dance and performance video, audio pieces, and writing. An art book publication, AiR+ 2020 Journal, will accompany the exhibit which will both virtual and actually. More info: Lynn Susholtz 619.500.2787
We were distressed to hear that the San Diego Chinese Historical Museum will be closed through the end of the year due to the pandemic and armed burglaries at the museum. They are taking time to reinforce our security system before they re-open. During the museum shutdown, please check their virtual lectures/discussions on the events and calendar pages on most Saturdays at 9:00am PDT. Check their utube channel for missed archived events.
If you go mall walking as part of your exercise routine, check out three works by Beverly Pepper , located just north of the mall's central seating area, known as Palm Plaza at the UTC. These replaced works by Judith Shea, Sandro Chia and Francisco Zuñiga and are also on loan from MCASD.
The City of Encinitas has now installed a public art project of 53 mosaic panels with the theme Encinitas Up Close at the redesigned Santa Fe Drive undercrossing as part of the Caltrans and SANDAG Build NCC project. The mosaics were created by Encinitas high school and college students and adult artists.
The San Diego Museum of Art is now open. It is thanking San Diego first responders and frontline workers by offering free Museum admission through November 14, 2020. The Museum will operate at a reduced visitor capacity and has implemented new safety protocols. On view now:: Juan Sánchez Cotán and Cauleen Smith: Mystical Time and Deceptive Light and Rembrandt and Printmaking in the Netherlands and , Mary Ellen Mark: Twins .
The Museum of Contemporary Art San Diego (MCASD) had to cancel its biennial Art Auction 2020 but the fundraiser will now be reimagined as a digital event featuring a silent and live auction, digital catalog, live conversations with curators and a virtual tour of the works. The two-week digital event will begin on Thurs, Oct 1 with a silent auction and will run through the end of the Live Auction on Thurs, Oct 15.
Although we have no news yet of Art San Diego , the 2021 edition of the LA Art Show coinciding with Frieze LA, will run February 10–15, 2021 at the LA Convention Center, West Hall.
Part of SD Design Week is the Mingei presentation of SD Black Experience. So impressive to find out about SD Black Magazine . Who wouldn't want to collaborate with these cool people? SD Design Week is a five-day virtual event with most events free so hopefully you can check out all of it archived at their website.
Keep your eyes on City Canvas which is designing a platform for engagement for the Arts and Culture community. They presented at SD Design Week where you can see a nice little video about their coming app.
You have until Nov 3 to see a national Poster Exhibition: Get Out the Vote with 60 female artists. Posters will be installed at a variety of venues coming together as Gather including San Diego State University School of Art and Design, the Museum of Contemporary Art San Diego, Bread & Salt, and Art Produce. Poster images will also be viewable online via the San Diego Design Week website .
Studio Door is responsible for many of the murals created in Hillcrest and the Hillcrest Business Association has announced a GoFundMe campaign for the purchase and installation of rope light to enhance all the efforts to bring Mural Alley to life.
We are big fans of Ted Washington and want to help spread the word about the new Puna Press TV station on Twitch. These curated shows are on a range of topics. You can see archived edition on the Utube channel or watch live .
On Wed. Oct 7 at 3 pm there is a webinar to explain the new AB 5 and AB 2257 employment laws that impact the arts. If you are hiring arts workers or if you are an arts worker, you need to understand these laws. Sign up for this free webinar put on by Californians for the Arts. AB 2257, follow up legislation to AB 5, was signed by Governor Newsom on September 1, 2020 and goes into effect immediately. The new law includes new exemptions for musicians, performing artists and fine artists. Assembly Bill (AB) 5 for the arts industry is legislation that became effective January 1, 2020. It codified the California Supreme Court Decision known as Dynamex, which changed the requirements for how a hiring entity determines if someone is an independent contractor or employee, to three guidelines known now as the ABC test. AB 5 also listed which industries, professional services and individuals are exempt from AB 5 and revert back to the Borello decision. AB 2257 further clarifies AB 5 and includes additional exemptions.
We are following the Instagram account of local artist Carolyn Ramos who is illustrating all the girlfriends of Seinfeld. This is a nice little trip back in time.
We are encouraged to notice some national wide art bases initiatives that are all about collaborations. One of these is hosted by California College of Arts. Creative Citizens in Action at CCA (CCA@CCA) is a college-wide initiative that promotes creative activism and democratic engagement through public programs, exhibitions, and curriculum connections. This grant opportunity is funded by a new endowment gift to launch The Deborah and Kenneth Novack Creative Citizens Series, an annual series of public programs focused on creative activism that spans the disciplines of art, design, architecture, and writing.
OPPORTUNITIES (click to see a list of all current opportunities listed on SDVAN)
Oceanside Museum of Art is making a call for artists to submit wearable artwork for consideration as part of a fashion show and auction taking place at the on Sat, Oct 31, Night Of The Living Art: An Art After Dark Fashion Extravaganza. The deadline extended to September 20 for sketches/renderings/photos with the final artwork due October 19.
Siqueiros Foundation of the Arts is inviting artists take a creative photograph of themselves holding up the peace sign. This is a quest to bring attention to the importance of voting in the 2020 election, in a campaign to highlight artists engaging in the voting process titled V for Voting United in Peace . To submit your photograph, email your submission to siqueirosfoundation@gmail.com . Submissions will end Sept 20th 2020. Selected participants will be notified by email with a certification of participation and will be credited upon release of the video.
This 6-part workshop is FREE but only for now. The Experts' Guide to Marketing the Arts is a course designed to equip small and mid-sized arts organizations with the marketing and audience engagement tools they need to broaden and deepen their relationships with audiences. Good for new arts marketers or seasoned professionals looking to refresh their skills. Topics include audience development, digital marketing, and other current marketing trends. This is sponsored by the Americans for the Arts. For more info: artsu@artsusa.org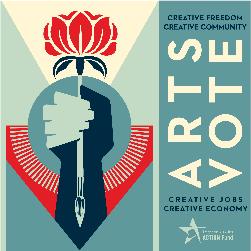 The Arts Action Fund's Congressional Arts Report Card is a one-stop guide to help you make informed decisions at the ballot box. They used metrics and analysis based on previous congressional voting records, sponsorship of key arts legislation, and participation in the cultural caucuses. Not sure who your elected representatives are? You can easily look-up your representatives online using your ZIP code .
The moment you cheat for the sake of beauty, you know you're an artist. Max Jacob
Art Reports by or about SDVAN
Understanding AB 2257, Follow Up Legislation to AB 5, and Its Impact on the Arts Sector A+ Art Blog by Patricia Frischer
San Diego Art Prize Winners Stand Together Union Tribune by Seth Combs
The Color of Light: Zoom in on the Backstory of Matisse's Last Great Work Picked RAW by Lonnie Burstein Hewitt
Beliz Iristay: Tracing Acculturation at the Lux Art Institute Picked Ripe by Patricia Frischer
Local Filmmaker Couple Shine in San Diego International Film FestivalPicked Digital by Lonnie Burstein Hewitt
Lux Art Institute On AiR: Episode 30 - A Woman's Diaspora and Liminal Spaces Panel Discussion Picked RAW Peeled by Patricia Frischer
Terra Lawson-Remer in Conversation about the Arts: SD Election for County Supervisors District 3 Picked RAW Peeled by Patricia Frischer
Virtual Events
This month's banner is in support ofthe first live outdoor fine art shows in the fall of 2020. The Art Walk at Liberty Station Arts District is Sat/Sun, Nov 7 and 8 th from 10 am to 5 pm. 2848 Dewey Rd. SD 92106. We are happy to feature SD artists: Marna Schindlerand Jen Duran

ArtReach is hosting a Guitar Art Auction to support visual arts education and mural programs for San Diego County schools. Bidding is open through November 8th. All guitars will be on display at The Art Walk at Liberty Station Arts District November 7th and 8th. Interested bidders can register and bid online now: http://charityauction.bid/artreachguitars
In partnership with the City of Encinitas, Encinitas Friends of the Arts will be celebrating its 7th annual Encinitas Dia de la Muertos (Day of the Dead) on Sun Nov 1, 2020 virtually at 1 pm. The festival is geared toward families offering great Mariachi music and exciting Ballet Folklorico dances, plus art-making workshops, and an art exhibit. To see the event on Nov 1 and archived, please visit Encinitas Friends of the Arts YouTube Channel . For more info: Naimeh 760-298-1708
Did you know that the Timken Museum supports an arts education program called Creative Choices for the Juvenile Hall? They serve approximately 1000 student annually with two-hour weekly art classes led by 25 different instructors.
The World of Frida is on display until Nov 15 at the California Center for the Arts, Escondido and comes from the Bedford Gallery in Walnut Creek, CA.
Will San Diego really get a new museum? Real estate firm IQHQ is taking over five city blocks of downtown along the bay for the San Diego Research and Development District. The overall project includes a series of mid-rise structures and one 17-story tower, as well as a museum, and 3 acres of green space and rooftop decks. Development costs are expected to exceed $1.5 billion.
We want to give a shout out to Encinitas4Equality (E4E) at 414 Coast Highway in Encinitas which is a new space for a collection of Black run small businesses with a mission to educate, organize and mobilize the community to work in allyship with Black neighbors. It is not just for businesses, but also for projects for youth, housing, community development and reimagining policing. This is a great plan for so many communities.
We were glad to see the great accolades paid to Marti Krane the voice of the Orchids and Onion Award Ceremony. "The evening's announcer added a dramatic (and comedic) tone to this year's awards, and we loved it! It wasn't so much what she said, but how she said it. With quirky quips geared at Onion winner the Chula Vista Library South Branch ("an Orchid winner that's gone stinky") or double-Orchid winner The Louisiana, which nabbed honors for architecture and interior design, Krane brought levity to our 44th annual gala at a time when we needed it most."
The New Children's Museum recently launched Think Play Create Learning Kits, which include standards-based lesson plans, links to instructional videos and art supplies needed for hands-on activities. They currently have commitments to create, assemble and deliver over 17,000 kits to organizations throughout San Diego by the end of this academic year. The Museum is aggressively seeking additional funding for this worthwhile project. "It is critical that we continually rethink how to deliver on our mission with our doors closed," said Tomoko Kuta, Deputy Director.
As part of his artist residency with the New Children's Museum, Regan Russell will be installing a vibrant and transparent mural called Energized on the Museum's east-facing windows. Energized explores color and light, and is part of Russell's project in The Rosso Family Foundation Innovators LAB to create STEAM-based learning kits for our community partners.
Each day during the month of November, Shop Mingei will feature a selection of local and international items on their Instagram for gift buying or self-indulgence! Items will be posted to their Instagram feed daily—so shoppers can browse the store at all hours of the day. Find and follow Shop Mingei on Instagram @shopmingei .
You are invited to view and bid on the 36 artworks selected from the Cooprider Family Collection up for auction at PRIVATE ROOM for 20th Century Art at John Moran Auctioneers October 27, 2020. Artists ranging from Santiago, Chile to the Basque Country of Spain, to Italy and Africa. But, mostly California artists. Subjects range from immigration, voting, death in military by military, African history, Eco disaster. Thirty-two have no reserve (meaning a low bid could be the only bid resulting in a big bargain). Patti at 80 and Coop at 84 (Oct 26) are seeking new homes for these treasures. More info Kami Cooprider
Art San Diego is the only contemporary art and design fair in San Diego and the fair plays a key role in promoting the SD Art Prize . Every fall, Art San Diego has presented 60 leading international galleries and emerging artists to collectors from around the world. But not this year, so instead you can you can shop the Art San Diego Collection online.
We were so saddened to learn of the loss of Ornament Magazine's founding coeditor, Carolyn L.E. Benesh who is one of our local heroines. Our sympathy goes out to her son Patrick and husband Robert.
The Continental , designed by Jonathan Segal FAIA, has been awarded one of five awards for mixed-use projects selected by the American Architecture Awards 2020
We were delighted to hear that The Mingei has received a CARES Act grant for distance learning especially as they are closed right now for a major refit.
We are thrilled that our own SD Wendy Maruyama is a new board member of CERF+ which is a national artists' safety net.
Polly Toledo from the New American Museum is now on the steering committee of the San Diego Regional Arts and Culture Coalition.
The Conrad Prebys Foundation has recently expanded to support the visual and performing arts. HURRAH. These are grants for non-profits and not individuals.
Californians for the Arts is gathering information about the financial and human impacts of Covid-19 on California's creative individuals and organizations. View and complete the surveys for artists and arts businesses.
We are glad to hear that Dessert X will take place again next Feb 6 - April 11, 2021 at sites outdoors across the Coachella Valley, and it will again be free and open to all . This will give us something safe to look forward to even if we have to go for the day and come back that night.
OPPORTUNITIES (click to see a list of all current opportunities listed on SDVAN)
Oceanside Museum of Art is making a call forArtists and art enthusiasts of all ages to submit artwork in almost any media for inclusion in OMA's Teeny Tiny Art Mart . Artwork by novices, professionals, civic leaders, and local celebrities will be available for purchase at prices accessible for anyone, with a twist—buyers will not know the identity of the artist until they purchase the artwork. These works will truly be teeny tiny. All artwork must measure exactly 5" tall x 5" wide (no smaller and no larger), and no more than 1.5" deep. Deadline Fri Nov 9
The Central San Diego Public Library is making a call for artists for a poster competition called My SD in support of One Book San Diego They Called Us Enemy ( Nos Llamaron Enemigo ) by George Takei, Justin Eisinger, Steven Scott and Harmony Becker. There are cash prizes and entries are due by Nov 15 by sending a PDF to sdlibraryonebook@sandiego.gov . Look for the tab under One Book Programs called My SD Poster Contest for full details. For more info: Bonnie Domingos 619-236-5881
South Bayfront Artists in Chula Vista is making a call for an On line - Virtual show. Entry fee $10. Deadline is Oct 16. The unveiling and virtual Reception is Oct 31 st but the show will be available thru the rest of the year. More info Susan Johnson 619-917-9226
The San Diego Museum of Art Artists Guild is making a call for artists for 2020 Online International Winter Exhibition jurored by Ken Goldman , Dec 1, 2020 through Jan 31, 2021. Open to all artists including non-members worldwide for both 2D and 3D media are eligible but no video, please. Submissions deadline: Wed, November 18. View the prospectus and more info: gelikavillagrana@gmail.com
San Dieguito Art Guild's Off Track Gallery is making a call for their Art Small Image Show. Open to all San Diego Artists Nov. 24 - Dec. 28. Apply Now at Enter a Monthly Show . For more info: Cheryl Ehlers 760-519-1551
Women Soaring Project (WSP), a collaboration between MiraCosta College and Sierra College, is making a call for artists to recognize and feature important women in history as Women Suffragists. Artwork inspired by a particular woman in your life or in history that has positively influenced you in terms of voting. The deadline to submit is Nov1. More info: Jackie Lo
Stephen C. Wagner who many of you know from his days in San Diego if now giving Professional Development Programs on-line via Zoom. These are $20 per person register in advance and occur on various Mondays through Nov 24.
We're inviting all professional artists to join us in Artists Sunday , a national marketing campaign and event encouraging shoppers to purchase from artists and craftsmen on Nov 29, the Sunday after Thanksgiving. It follows Black Friday and Small Business Saturday, the day before Cyber Monday, the largest shopping weekend of the year. Participation is free.
Artists Sunday unites individual artists and supportive organizations across the country, creating a voice of 1,000's, all promoting the purchase of art during the busiest shopping weekend of the year. Artists receive a comprehensive marketing toolkit, enabling them to generate buzz and awareness. We are pleased to be a partner in this nationwide effort to promote your great work.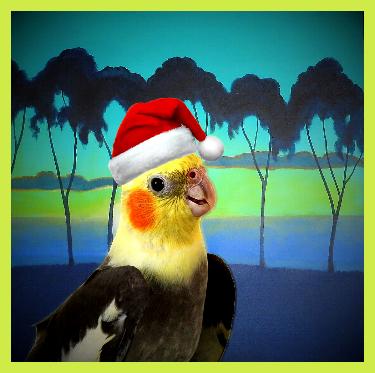 Thanks toSidney Wildesmith for our joyful holiday image.
You are Invited to our Virtual Zoom Holiday Lunch on Tuesday December 8th from noon to 12:40. Yes, short and sweet as this is a time to just touch base and say a quick hello. Do bring a lunch snack and drink with you to your smart device. You are allowed to talk with your mouth full and put your elbows on the table! We won't be exchanging accessories, but we can swap happy holiday wishes. Meeting ID: 789 1204 6113 Passcode: w4wp7W https://us04web.zoom.us/j/78912046113?pwd=Qk4zeC9nak45VE5FMUg5RzdUeG04Zz09
A person paints with the brains and not with the hands Art

Art Reports by or about SDVAN

Now is the time for Holiday Giving and Charity Donations. Black Friday Nov 27 and Cyber Monday Nov 30 where you can shop SmileAmazon.com to make a donation to SDVAN with no cost to you, Giving Tuesday Dec 1, our once a year donation campaign. Your donation make possible our brand new Virtual Events page to make sure you still have art even in lockdown. There are now bi-monthly events digest emails, our ongoing events feature page and the rolling upcoming events on our home page. We want to thank all the organizations that list events on our calendar all year long.
Artist Sunday is Nov 29 ththe nationwide movement encouraging consumers to shop with artists and craftsmen. The powerful new effort is designed to make the Sunday after Thanksgiving the most profitable day of the year for artists. It follows Black Friday and Small Business Saturday, alongside Cyber Monday and Giving Tuesday, the largest shopping weekend of the year.
As you shop for gifts this holiday season, look to San Diego's wide range of museum stores for unique options that also support your favorite institutions. You can shop in-store and/or order online from dozens of local museums, including some not currently open to visitors. The SD Museum Council put together a list of links to make your life easy.
If you missed the actual NTC Art Walk at the beginning of Nov then you have a chance to see the virtual Mission Fed ArtWalk Dec. 5 -31 opening at 10am.
Hurrah! San Diego Art Institute announces re-opening plan before the end of the year. Illumination exhibition, curated by Chi Essary showcasing 21 st century interactions with art, science and technology, which debuted in February 2020 and had to close abruptly in March, will be on view. Reservations will soon be available on SDAI's website. Following health and safety guidelines from county and state government officials, with a new HVAC systemand with Sarah Trujillo-Porter retained as operations manager for the RAM online marketing, the C-Note Pop-Up Art Sale, which is usually held in November, has been postponed to the first quarter of 2021.
In the comfort of your home View the virtual Talmadge Art Show Holiday Gift Guide 2020 . See jewelry, hats, scarves, purses, pottery, gourds, glass, cards, coasters, clocks, enamel on copper & mixed media. You'll buy directly from the artist by clicking on a photo, website or email. Need something special? Call the artist!
Masters of Photography: The Garner Collection , an exhibition featuring more than 100 works spanning major photographic movements that are diverse in subject, style and technique is now on at The San Diego Museum of Art until March 14, 2021.
ArtOASIS , an art-based program presented by the Museum of Contemporary Art San Diego (MCASD) supports active-duty members of the armed forces in recovery from the symptoms of combat-related stress, continued despite the inability to meet in person. When the pandemic struck, MCASD transitioned to virtual art therapy sessions and began offering ArtLine (a hotline of sorts.) The result is a powerful mural on display outside the Museum's downtown location called Transformation: Be The Change. MCASD hosted a virtual unveiling of this mural with the artists that created this work on MCASD Instagram TV. Artist
William D. Cannon Art Gallery presents Four Visions: A Celebration of the Year of the Woman showcasing four multigenerational women artists who challenge our assumptions of media by working with traditional, as well as unexpected materials. Artists are Anne Mudge, Marisol Rendón, Kline Swonger and Bianca Juarez.
Stay in your car to view the San Diego Mesa College Art GalleryDrive-In: An Outdoor Art Exhibition until Dec 9. This is a visual time-capsule capturing the dramatic events of the last eight months—plague, social unrest and fires with 36 artists. (Parking Lot 1, FA103, 7250 Mesa College Drive, 92111) More info amoctezu@sdccd.edu 619.388.2829
The Comic-Con Museum announced PAC-MAN™ as the second inductee into the Museum's Character Hall of Fame. Batman, DC 's iconic Super Hero, was honored as the inaugural inductee. Can Superman be far behind?
OPPORTUNITIES (click to see a list of all current opportunities listed on SDVAN)
If you are thinking of opening a small art gallery, this might be the place for you. This cottage is 960 sq. ft. plus front porch and garden area which is adjacent to the Coaster Station in the heart of Carlsbad Village. Commercial use only. Interior renovations in progress so estimated availability Jan 2021. Asking $3500/month (2633 State Street, Carlsbad Ca., 92008) Contact Paul Henry 760-434-4270
City of San Diego is seeking applications for a Senior Arts and Culture Funding Manager position (Public Art Program Administrator, T11215-202010). Learn more about this opportunity and how to apply on the City's website . Application due by Nov 23.
Oceanside Museum of Art Artist Alliance is making a call to artists to join and to submit any number of entries for consideration in this juried art exhibition Wild and Beautiful presented by Oceanside Museum of Art that will take place at the San Diego Botanic Garden (SDBG) in Encinitas and Stretched Imagination at Ashton Gallery @ Art on 30th in San Diego. More info Katie Dolgov 760-435-3731
Artist can be involved in the Virtual Mission Fed ArtWalk Dec. 5 -31 for only $50. Apply now.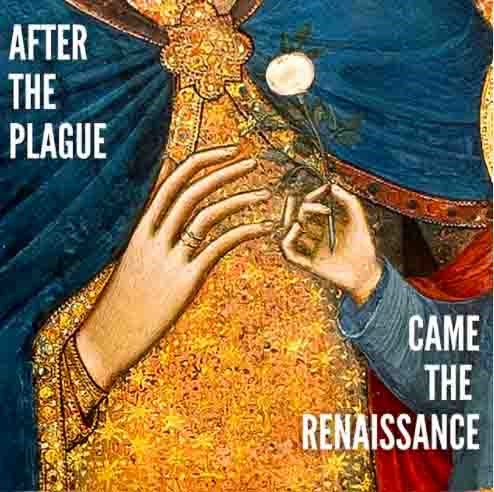 The Timken Museum of Art sent out a graphic message saying "After the Plague, came the Renaissance." The Black Death obviously changed society. Lots of land became available to survivors, and the social system because more mobile. For example, the Medici Family who were county folk, moved to Florence. They made a fortune in trade and banking and commission all the great artists of that time. If there is a silver lining with our current pandemic, it is the fact that people are accepting the internet five years more quickly than they might have done without it. That means 20% of the workforce will continue to work from home which in turn will help the climate with less cars on the road and less business travel. The home building industry is very strong and needs a workforce of 5700 to meet demand. The middleman is being cut out which makes for a stronger leaner economy and that might be one reason the stock market is thriving.


Art Reports by or about SDVAN

State of the Arts 2021: San Diego Creative Industry by the Numbers A+ Art Blog by Patricia Frischer
Collectors during the Pandemic Picked RAW Peeled by Patricia Frischer
Kaori Fukuyama Light After Dark at Engage Gallery Picked RAW Peeled by Patricia Frischer
Brighten Your Nights with Holiday Light Art Picked Ripe by Lonnie Burstein Hewitt, photos by Maurice Hewitt

Virtual Events

Our SDVAN month's banner is in support Compassionate Youth Concerned with Mental Health, Zoom Discussions on Sat/Sun Jan 9/10th, 2021 will cover 4 topics: Coping with Anxiety and Worries, Overcoming Depression and Hopelessness, Diversity, Inclusiveness and Equity, Understanding Autism each with a 1 1/2-hour session that has been prepared by youth ambassadors, guidance counselors and compassionate lead artists "Art can express beyond words and heal hearts. COVID, climate change, and political turmoil and racial tensions have created soaring suicide rates, depression, loneliness and anxiety in youth. Artists need to participate in our discussions." - Kira Carrillo Corser, Co-Founder of Compassionate Arts in Action and Posts for Peace and Justice national projects. Produced by Compassionate Arts San Diego , Youth are invited to join in the live zoom discussion or streaming live on Facebook at Compassionate Arts/Posts for Peace and Justice . For more info: Kira Corser 510.684.4651

The artists whose work was vandalized at the Mesa College Art Gallery FALL 2020 DRIVE-THRU ART EXHIBITION took it in stride and even celebrated the fact that someone felt so strongly about the work that they needed to make this sort of comment about it.

The Mission Federal Art Walk is now virtual until the end of the year. Check it out virtual events and 107 artists, vendors & exhibitors available to view 24/7. You can see three videos from featured artist, take an art reach lesson or two, watch a vocal performance and art moves dance performances.

Ask Sonya is a podcast by Sonya Sparks Gallery where she will answer any question posed to her about local art, the business of art, the gallery, or just about anything.

We applaud Armando de la Torre who produced a high-quality video showcasing City Heights Reports , a collaboration between City Heights Youth for Change, San Diego Guild of Puppetry and The AjA Project . You can watch this on the Space4Arts TV programs .

We are delighted to see Jeanne Dunn included in a group show That's What Artists Doat RB Stevenson Gallery . Also included are Charles Arnoldi, Stephen Curry, Jeff Irwin, Richard Allen Morris among others and showing until Dec 31.

The San Diego Museum of Art is now using augmented reality outside on its front steps. Download the free SDMA app from the App Store or Google Play and tap the Augmented Reality feature on the home screen or drop down menu. Choose "Start AR" for one of the available works of art. Point the camera on your device at any of the works. You can try this out at home with some added sounds but our favorites are the additional visuals!

Rest in Peace Roland Reiss (91). His large exhibition at Oceanside Museum of Art was a huge success last year.

Good news for the museums in San Diego. The San Diego County Board of Supervisors approved the addition of $20 million in funding to the Small Business Stimulus Grant Program established in May for businesses and nonprofit organizations including museums. Museums have had to close or stop indoor operations to limit the spread of COVID-19.

Governor Newsom announced the creation of a $500 million COVID Relief Grant, administered by the California Office of the Small Business Advocate (CalOSBA) at the Governor's Office of Business and Economic Development, for small businesses that have been impacted by COVID and the health and safety restrictions. Grants of up to $25,000 will be made available to underserved micro and small businesses, nonprofits, and cultural institutions throughout the state. The program is currently being developed and will open for applications as soon as possible. For updates on the program's launch, sign up here.

OPPORTUNITIES (click to see a list of all current opportunities listed on SDVAN)

The San Diego Commission for Arts and Culture is seeking two interns: Marketing and Communications Intern and Program Intern . Learn more about these opportunities and how to apply on the City's website . More info: Leslie McNabb Internship and Work Readiness Program Coordinator 619-236-5586

There are three free demo classes from the Athenaeum School of Art: Intro to Drawing the Human Figure and Portrait with Ken Goldman on Jan 6, 1:30–2 PM , Using the Cut: Transformative Collage with Kirsten Francis on Jan 10, 10–10:30 AM and Oil Painting with a Limited Palette with Kevin Inman on January 5, 11:30 AM–12 PM

Call for Art from Oceanside Museum of Art Artist Alliance: Wild and Beautiful at San Diego Botanic Garden with submissions deadline extended to Jan 6. Artists are invited to submit work for a juried exhibition at San Diego Botanic Garden.

You can earn $100 a day from 1-3 days as Grant Review Panelists for the California Art Council . Gain insight into grantmaking and lend your voice to the process by joining a grant application review panel. They are looking for artists, cultural practitioners and arts field professionals. Applications are accepted on a rolling basis. The final submission collection for this year's panels will take place on January 7, 2021. Panelists selected to serve during the spring 2021 grant panel season will be contacted by CAC staff between December and April.

Seacrest Foundation in Encinitas is seeking proposals for a permanent heart-like themed art work to be installed on the Seacrest Village Retirement Communities campus in Encinitas. Deadline to email an application is Jan. 20, 2021.More info: Shona Borevitz 760-516-2003

There is a full-time job on offer with benefits at UCSD as the Studio Coordinator for the new Craft Center . For more info: Annika Nelson

Heads up the 2021 California Arts Council Grants are now published. Impact Projects , JUMP StArts , Arts & Cultural Organizations General Operating Relief , Statewide and Regional Networks , Individual Artist Fellowships and Administering Organization – Relief for Individual Artists and Cultural Practitioners