RAW June 2020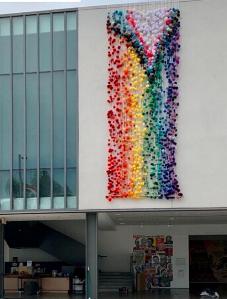 In association with Oceanside Museum of Art (OMA)'s Sidewalk Activism exhibition, local artist Katie Ruiz ( @katieruizart ) led a large-scale community project to yarn-bomb the museum's façade with a pride flag made of colorful threads and glorious yarn pom-poms in celebration of LGBTQ Pride Month in June.


Art Reports by or about SDVAN

The Power of Art A+ Art Blog by Patricia Frischer
It's Not Easy, Being Difficult A+Art blog by Patricia Frischer

Selected virtual events that may or may not still be archived in Spring 2020

Our banner this month is in support of local San Diego county Black Artist who Matter. Sparks Gallery features Andrea Rushing, Duke Windsor, Manuelita Brown, Charlene Mosley and Michelle Kurtis Cole (an African American, Native American, Scottish/Irish American!) Our own SD Art Prize Alanna Airitam will be showing with the other SD Art Prize artists at Bread and Salt on Sept 5 to Oct 24. Check out the three YouTube videos put out by artist Chor Boogie. He is speaking his truth about his experiences with the police in San Diego.

Remember the Oceanside Museum of Art Auction is on active until June 28 with public access on June 14 .

Thanks to Maria Mingalone from Oceanside Museum of Art for the terrific outline of procedures to take when thinking about reopening a visual venue. It come from the International Council of Museums . Many Museums are now moving toward opening…first stage seems to be members only and by reservation. So, check this out with your favorite museum

Good news for the San Diego Arts Institute which received a $10,000 grant from The San Diego Arts + Culture Challenge Fund of the San Diego Foundation.

Check out the Studio Door A Moment in the Studios Walk Throughs. These are short videos about individual artists and what a great perk of having a studio with Patric Stillman. There are studio spaces still open right now.

The Redwood Art Group, which puts on Art San Diego, is launching a new marketplace to sell the works of its exhibitors online. It seems unlikely at this point that the fair will happen in September, so this online gallery could be a 24/7 blessing.

We have a new digital publication for the arts edited by Elizabeth Rooklidge. HereIn is a journal for artists and writers to engage in thoughtful exchange around contemporary art in San Diego.

The San Diego Museum of Art is launching its first ever-virtual exhibition, Juan Sánchez Cotán and Cauleen Smith: Mystical Time and Deceptive Light , . The exhibition features a video installation by Cauleen Smith, an interdisciplinary artist whose work reflects upon the everyday possibilities of the imagination. The exhibition was originally scheduled to open this past March inside the Museum's galleries.

It was announced in at the end of May that The Turner Prize for this year has been cancelled and the prize money distributed instead into 10 grants for artists in need. But the SD Art Prize will be held this year. Not only are most of these artists in need, but one of the SD Art Prize committee has given a donation to Synergy Arts Foundation equivalent to the prize money for 2020 to distribute to our own local artists in need.

If you want a treat, watch these six films about how to make art, according to Britain's leading artists produced by the Royal Academy of Artsin London.

It is with a broken heart that we announce the passing of Tom Sergott. Tom was an enormous support to the visual arts community through his Sergott Contemporary Arts Alliance. We are again sad to hear of the passing of another great artist on Sunday May 31st, when the conceptual and environmental artist CHRISTO died. RIP Peter Alexander who died in LA in June.

OPPORTUNITIES (click to see a list of all current opportunities listed on SDVAN)

The Athenaeum's 29th Annual Juried Exhibition will be held online this year from July 18 to August 29th. One of the most prestigious juried shows in the San Diego/Tijuana region, selected artists will have their work exhibited in our online gallery and receive excellent exposure. The call for entries deadline to submit is Wednesday, July 1, 2020. There is no submission fee this year. Artists will be notified of jurying results via email after July 8, 2020. Jurors: Joe Yorty, Creative Director, Best Practice, and Elizabeth Rooklidge, Independent Curator.

San Diego Commission for Arts and Culture call for artists county wide for a purchase award for existing art. The deadline for submission for artist is July 13, 2020 for SD Practice. This initiative is made possible by the monetary portion of a gift from Thomas O. Rasmussen. Please check out the Request for Proposals (RFP) before you complete the Online Application Form. Park Social had a deadline of Mon, August 3, 2020, to provide public art services for a temporary public art initiative designed to commission local artists to produce thought-provoking, innovative projects for the City's Park system. Request for Qualifications (RFQ) and Online Application Form.

Each year, the

San Diego Tourism Marketing District (SDTMD) provides grants to tourism generating events and programs in the City of San Diego. For this year, both the arts and culture sector and the tourism industry must adjust to Covid-19 requirements and a projected reduction in long-distance travel to San Diego for the coming year. Please join the SDTMD at a virtual information workshop to learn about the application process and funding criteria as well as an introduction to the online submission system. Workshops dates July 13 from 10 to noon. and July 14 from 1 to 3. RSVP to SDTMD's Executive Director Colleen Anderson .

Bhavna Mehta is sharing a letter from her father in an installation. Everyone has a story to tell! Want to participate in New American Museum's from Home's virtual programming? Send your videos, ideas or proposals to namvoices@namuseum.org.

There is a call for a professional artist or artist team for a 343 -foot-long mosaic at the Encinitas Blvd undercrossing . This project budget is $140,000. To submit an application, you must go through PlanetBids and register as a vendor on that site. Proposals are due August 5.

Mission Trails Regional Park Call for Artists closes on June 30, 2020 for the 2021 art exhibitions at the MTRP Visitor and Interpretive Center. Subject is interpretations of the natural world in an all wall-hung range of mediums. Artists can enter to have a solo exhibition or be included in a curated group show. Questions? Email Art Program Coordinator Vicky DeLong at vbde@cox.net.

CERF+ -- the Artists Safety Net is pleased to announce the launch of a COVID-19 Relief Grant program to provide financial assistance to artists working in craft disciplines who are facing dire circumstances from the COVID-19 crisis. You have two chances for $1000, one closing July 29 and the other Sept 9.

The Port of San Diego invites professional artists to submit their qualifications for two public art projects as part of its Percent for Art Program at 2 new public parks, Sweetwater Park and Harbor Park in the Chula Vista waterfront Applications for both projects close on Saturday, July 11, 2020.

Front Porch Juried Exhibition 2020 has extended submission deadline to June 28 to coincide with new dates August 9 - September 26. Maria Mingalone (OMA) is the juror.

Have you got tidbits or other bits of gossip that you want to broadcast. Contact info@sdvisualarts.net
RAW Archived for 2019
RAW Archived for 2018
RAW Archived for 2017
RAW Archived for 2016
RAW Archived for 2015
RAW Archived for 2014
RAW Archived for 2013
RAW Archived for 2012
RAW Archived for 2011
RAW Archived for 2010
RAW Archived for 2009
RAW Archived for 2008
RAW Archived for 2007
RAW Archived for 2006
RAW Archived for 2004 and 2005
RAW January 2020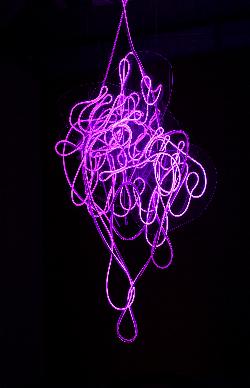 Illumination: 21st Century Interactions with Art + Science + Technology at the San Diego Art Institute (1439 EL Prado, SD 92101) from Feb 8 to May 3, 2020. Curated by Chi Essary. More info: Jacqueline Silverman 619.236.0011 FREE ADMISSION, Tuesday- Sunday 12-5pm
There is life ln movement, death in stagnation. I approach every painting with the idea that I want that painting to continuously move. Tim Yanke

Art Reports by or about SDVAN
Endangered: Exploring California's Changing Ecosystems at California Center for the Arts Museum Escondido Picked RAW Peeled by Patricia Frischer
Eco-Visionaries EFA Artist Salon Jan 2020 Picked RAW Peeled by Patricia Frischer
Chiachio and Giannone at Lux Art Institute: Painting with Needles and Thread Picked RAW Peeled by Patricia Frischer
Our banner is in support of the Chicano/a/x Printmaking: Making Prints and Making History at the SDSU Downtown Gallery (725 West Broadway, SD, 92101) from Feb 8 to April 5. Celebrating the 50th anniversary of the SDSU Department of Chicana and Chicano Studies and art activism. Opening reception Feb 20 at 5pm. More info: Chantel Paul 619-501-6370.
Jennifer Luce and the Mingei Museumare entering the final stages of the renovation of their facility in Balboa Park and they are on track to re-open is about a year from now. They have raised 70% of the money needed to complete this vision with many, many new elements to enhance the Mingei experience.
Pavement art is ephemeral so it is nice to see a local artist Lori Escalerahave such a wonderful documentary video made about her art and life.
The third year of the new Art Walk Carlsbad (Sept 26/27) will have free admittance for the visitors to this lovely space. If you are an artist make sure and sign up now as the attendance will definitely grow. For the spring Mission Federal Art Walk (April 25/26) in Little Italy just announced its 8 featured artists and from SD County that includes locals Lisa Bryson, Peter Dingli, Jeremy Sicile Kira, Anna Van Fleet, and Duke Windsor. Plusthere is a fun new fundraiser benefiting Art Reach. Artists are invited to send in plans for painting a donated guitar. These will be auctioned off with 25% going to the artists. More info: anna@artreachsandiego.org.
Hera Hub in Sorrento Valley is hosting interactive chat and book signing for Michelle Gilmore, author of Eventology with information about nonprofit fundraising on Jan 30 from 6 to 7:30 pm. A $20 donation with net proceeds will go to ArtsBusXpress as well as a portion of book sales. For more info 619-823-9588, michelle.gilmore2012@gmail.com or RSVP
Governor Gavin Newsom submitted a 2020-21 budget proposal to the Legislature that includes a one-time $10 million increased general fund allocation for the California Arts Council. Over the next 3 years $9 million will go for the support of existing and additional cultural and $1 million for the development of disaster preparedness guidelines and best practices at the county level. In general, San Francisco has more money for the art than any other part of the state. It would be nice to see the CA Arts Council concentrate on the south to help us out as we need that support.
Congratulations to the New Children's Museum for their $25,000 grant from the National Endowment for the Arts. This will support artist residencies, workshops, and daily activities at the Innovator Lab, a maker-space.
It was with great sadness that we heard the news of the loss of a local and international giant in the art world. John Baldessari leaves an incredible legacy including his cry to "…make no more boring art."
In March we officially say thank you and farewell to Joe Terzi as the San Diego Tourist Authority welcomes Julie Coker to the position of President and Chief Executive Officer. She is currently serving as the President and CEO of the Philadelphia Convention and Visitors Bureau.
We also say a fond farewell to The Del Mar Art Center Gallery which has closed down their non-profit organization after 20 years in Del Mar.
The good news is that La Bodega Gallery has found a new home and is fundraising to get ready for their move.
Do you want to engage more people in your art exhibitions? How about breaking up exhibition spaces into smaller pieces (so the audience is not overwhelmed); posting questions and quotes on the wall (instead of factual information), and experimenting with elements like smell and sound in visual exhibitions? That is what is reported in the New York Times about the research being done for the Peabody Essex Museum into the neuroscience of how the brain perceives art.
OPPORTUNITIES (click to see a list of all current opportunities listed on SDVAN)
Yes, you still have time to spread the word about the Business of Art Scholarship produced by Studio Art and Sponsored by the SDVAN for the 36th Annual Mission Federal Artwalk [April 25 and 26, 2020]. Applications due Feb 1.
The Fallbrook Library is making a call for artists for their Earth Day Exhibition from March 14 through May 1. There will be an artist reception on April 24 and take-down on May 2.The deadline for submission is February 2, 2020. For more info: lmiller007@live.com
February, 2020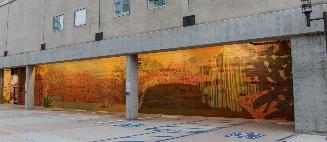 Ocotillo Sunset , a mural by artist Eva Struble located along the back of The New Children's Museum's building and faces the Pinnacle Marina Tower lobby entrance on 550 Front Street in downtown San Diego

Art is dangerous. It is one of the attractions: when it ceases to be dangerous you don't want it. Anthony Burgess


Art Reports by or about SDVAN

Christine Oatman at the Athenaeum Music and Arts Library, La Jolla Picked RAW Peeled by Patricia Frischer
Illumination: 21st Century Interactions with Art + Science + Technology at the San Diego Art InstitutePicked RAW Peeled by Patricia Frischer
Art, science and technology converge in San Diego Art Institute's 'Illumination' exhibit La Jolla Light by Lonnie Burstein Hewitt
Oceanside Museum of Art: Sidewalk Activism, Griselda Rosas: Regata Abscisa, Artist Alliance 2019 Biennial Picked RAW Peeled by Patricia Frischer
Argentinian artists stitch their world together at Lux Encinitas Advocate by Lonnie Burstein Hewitt
The Role of the Arts in Defining Democracy A+ Art Blog by Patricia Frischer

Our SDVAN banner in March is in support of 20/20: Twenty Women of Vision at the newFresh Paint Gallery(1020-B Prospect Street, La Jolla 92037). In celebration of Women's History Month and International Women's Day, this show, a year in the making, will feature twenty women artists from the San Diego area who call themselves TWA (The Women Artists). All the work is 20" by 20" and a diverse offering in terms of price, media and subject matter. Each artist has cast her vision – of the future, past or present. The opening reception is March 7 from 6 to 8 pm. For more info: Deborah Williams 808.772.1384 Artist in the banner left to right: Julia San Roman, Maite Agahnia, Susan Darnall, Ellen Dieter, Brenda York, Alison Haley Paul, Lisa Bebe. Other artists include: Bronle Crosby, Christine Schwimmer, Diana Carey, Diane Hall, Gail Titus, Gillian Moss, Julia C R Gray, Kathleen Kane-Murrell, Kathy McChesney, Lori Mitchell, Manuelita Brown, Nadine Baurin, Theresa Vandenberg Donche

The words of support writers have now been selected for the SD Art Prize 2020 artists. These ladies will be the nominators for next year's prize: Julia Dixon Evans, Editor/Producer Arts Calendar, KPBSfor Alanna Airitam, Christine E. Jones, Chief of Civic Art Strategies, The City of San Diego Commission for Arts and Culturefor Kaori Fukuyama, Maria Mingalone, Executive Director, Oceanside Museumfor Griselda Rosas, Susana Bautista, Museum Advisor, Los Angelesfor Melissa Walter. We are thrilled to have four female artists and four female writers in this year of the 100 th anniversary of the 19 th amendment.

SDVAN is sponsoring MDFerrera at theMission Fed ArtWalk, Booth 628 on Fir St. April 25/26, 2020 11am to 6pm SD Little Italy. She is the recipient of the Business Art Scholarship with mentorship by Patric Stillman from The Studio Door. Working from her studio in Imperial Beach, MDFerrera has built a body of work of contemporary portraits on custom built wood panels. Her paintings connect to the artist's desire to create outlets that help build self-love and the strength needed to fuel person to person connections.

Griselda Rosas is one of our SD Art Prize nominations in 2020 and she seems to be everywhere. She is part of the group show Illumination, at San Diego Art Institute throughMay 3 curated by Chi Essary. Another group show is Ready Lane, at the City Gallery at San Diego City College through Mar 4.As part of the Oceanside Public Library's The Big Readproject, Oceanside Museum of Art will feature works by Rosas that connect with the featured book: Luis Alberto Urrea's novel Into the Beautiful North through late May. AND San Diego Art Prize 2020 at Athenaeum Music & Arts Library with Finalist: Alanna Airitam , Kaori Fukuyama, and Melissa Walter with an opening reception on Fri, May 8 from 6:30 to 8:30 and through July 3, 2020.

We applaud the Timken Museum of Art for their new exhibition Captivating Women From the Dijkstra Collection, which is part of the Year of the Women commemoration of 100 th years since the passing of the 19 th amendment. The collection of Sandra and Bram Dijkstra is known to connoisseurs for its quality and its strong focus on academic works from the fin de siècle. This project was conceived as part of a course taught at the University of San Diego by Timken's Director of Curatorial Affairs, Derrick R. Cartwright, Ph.D. and includes the input and interpretations of young scholars. Click here to read about the exhibition in the words of Bram Dijkstra. Showing until May 10, 2020.

Juan Sánchez Cotán and Cauleen Smith: Mystical Time and DeceptiveLight is opening March 14 at the San Diego Museum of Art. Sánchez Cotán's work is part of the permanent collection and yes, it is that one where the cucumber seems to follow you as you walk past it. Smith created her own work to addresses the questions posed by the master more than 400 years ago through this special exhibition. More info: 619 232-7931

Did you know that the Timken Museum of Art in Balboa Park has an arts program for veterans and active military personnel who are receiving treatment for physical or mental injuries at the Naval Medical Center in San Diego? Contact them if you want to support this program that has a CA Arts Council grant.

Meet LUX Art Institute's Artists in Residence Chiachio & Giannone at The Studio Door (3867 Fourth Avenue, 92103) on March 5 at 6 pm and help them create a community flag by dropping off your textiles. The Argentinean couple is asking the community to help create a symbol of unity and diversity by donating textiles, pillowcases, tablecloths, napkins and any other fabrics. The final assembly of the flag will be completed at Lux Art Institute in Cardiff by the Sea, where we invite you to see the final result as well as the exhibition. Latinx Construction with Chiachio & Giannone more info Patric Stillman 619-255-2867

20/20 Vision: See Further explores the universal desire for perfect visibility into what the future holds. The exhibition opens at Quint Further Gallery (7509 Girard Ave., La Jolla, 92037) on Saturday, February 29th with a public reception from 6 to 8PM, curated by the director of Further, Ingrid Westlake,

Its official La Bodega Gallery is now at 2292 National Ave, San Diego, CA 92113. And not that is not in National City, it is still in Barrio Logan/Logan Heights.

There are large art auctions to raise money in support of two great north county arts institutions on the same evening in March. Panache 2020 Art Auctions at Escondido Arts Partnership is on Sat March 28th, with an original signed serigraph by Niki de Saint Phalle "Italy/Viva Italia", a generous donation from the Niki Charitable Art Foundationas. There are also 40 Southern California artists who have donated works. The Oceanside Museum of Art Auction 2020 is also on March 28 th with 100 artist's works to bid on. Both have a full slate of entertainment and food and so you are spoiled for choice. Choose one or visit both and bid online.

Judy Forrester , executive director and CEO of the New Children's Museum, is leaving but no one has been announced to take her place yet. Watch this space.

We were sorry to hear of a tragic fire at the Museum of Chinese in America in New York City. Up to 85,000 artifacts that provided insight on Chinese life in America were destroyed or are in jeopardy. Our local San Diego Chinese Historical Museum, are here to support and help their institution in any way they can. You can help through the GoFundMe campaign.

This tax season, you can help keep arts in schools by making a tax-deductible donation of $1 or more to the Keep Arts in Schools Fund on your state return. One hundred percent of your contribution will go to support arts education programming supported by the California Arts Council. This is found in Voluntary Contribution Section 110 (425) of the "540" individual state tax return form.

Large sums of money are exchanged when high end art is bought and sold. Not only are international banks taking steps to mitigate the risks of money laundering, art galleries and dealers will now have to follow same procedures. All clients, regardless of location or the length of relationship may need to show ID documentation, in the form of a passport or photo ID for each transaction. Companies must produce evidence of incorporation and documentation including the names of directors and the ultimate beneficial owner(s).

OPPORTUNITIES (click to see a list of all current opportunities listed on SDVAN)

San Diego Children's Discovery Museum is launching its very first national billboard competition with the theme of "The Joy of Being Outside." The printed mural will be displayed on a 20' x 16' canvas on the Museum's building facing Grape Day Park and the Center for the Arts in Escondido. The top 10 artworks selected by the jury will be open to a public vote to select the final 2 artworks that will be displayed for six months and each receive a $500 cash prize. The deadline is March 27. For more info: JulietteB@sdcdm.org 760.233.7755, ext. 1003.

Art San Diego is now offering individual artist space in The (Solo) Project, a fair within a far. Prices start at $1695 and applications are now open for both The (Solo) Project Pavilion and the Art Gallery Pavilion.

You have until May 1 to enter Front Porch Gallery's National Juried Exhibition open to artists over 18. Juror: Maria Mingalone, Exec Dir Oceanside Museum of Art. Front Porch is a non-profit art gallery and community resource in Carlsbad.Prospectus or contact Julie Weaverling 760-795-6120

Art attracts us only by what it reveals of our most secret self. Jean-Luc Godard

Remember when Corona was a Cigar or a Beer Some private Musing A+ Art Blog by Patricia Frischer

We are delighted to say that a number of venues are putting up online images of their exhibitions so the work can be viewed even if we can't attend during this time of cancellations and postponement. This is a vital way to stay in touch with the San Diego Art Scene. We encourage venues to do this even after the crisis with the COV-A9 virus is over .

We realize that previous theory was that if you post all the works, people won't come and see the actual show, but we think that really is old thinking. We do know some museums cannot post image of all the works. This is because permission has been given from the artist or the loaner for only a few works to be used for PR purposes. But for our emerging art market of local artist, I don't believe that is a problem. We feel the more exposure the better.

We encourage venues to post image and installation shots as well as arrange online streaming and videos. Here are some of the links we have received at this time. IN THE FUTURE: PLEASE LIST THESE LINKS AS EVENTS ON SDVAN SO THAT THEY APPEAR ON OUR EVENTS CALENDAR. Even through these documents might be a permanent part of your website, it is important to keep our calendar full of events. Let's keep the momentum we have established going.

Art Reports by or about SDVAN – this will be the last of these reports for the duration except for live streaming events.

Go 'back to school' with Ms. Oatman's art exhibit at La Jolla's Athenaeum Music & Arts Library La Jolla Light by Lonnie Burstein Hewitt
Meet the Bead Man of Encinitas Encinitas Advocate by Lonnie Burstein Hewitt
Edges Frayed: Bhavna Mehta, Michelle Montjoy, Irma Sofia Poeter at Cannon Art Gallery Carlsbad Picked RAW Peeled by Patricia Frischer
Griselda Rosas at Lux Art Institute until March 14thPicked Ripe by Patricia Frischer
Constance White at The Residency Project in Pasadena A+ Art Blog by Patricia Frischer

It is very important for all of us to fill out the surveys we are sent so that data can be gathered about the needs of the Arts community. Please complete the California Arts Council Field Survey , the Americans for the Arts Impact Survey, . and CERF+ national survey of studio based artists, if you have not already done so.

Here are just a few links for help for the Arts during COVID-19 crisis.

National Endowment for the Arts - COVID-19 resources for artists and arts organizations.
COVID-19 Freelance Artist Resources - A collaborative list of regularly updated resources for freelancers, including emergency funding and general resources and preparation.

One of our favorite educational non-profits has posted a super project ArtReach Rainbows which isdesigned for family use or could be a teachers lesson plan. This is an important time to be able to express feeling and be joyful at the same time. This is a community project to share in your home windows and they supply the template and instructions.

Our own San Diego Art Prize 2020 at Athenaeum Music & Arts Library coming up with an opening onFriday, May 8 and showing until Sat, July 3, 2020 might have to be postponed or canceled. It has only women finalist: Alanna Airitam , Kaori Fukuyama, Griselda Rosas, and Melissa Walter . Watch this space for further news.

MDFerrera is giving her first workshop of 2020 on Sunday, May 17th (from 10am-1pm) at You Belong Here in North Park. Moga, the Artist's Stretch, is a workshop about simple outlets and tools to incorporate into daily practice that can help balance mental and physical health and wellness. She covers three different forms of therapeutic outlets: open dialogue, movement/meditation, and journaling. Check to make sure this is still scheduled. Remember SDVAN is sponsoring MDFerreraat theMission Fed ArtWalk, Booth 628 on Fir St. POSTPONED until June 6 and 7, 2020, 11am to 6pm SD Little Italy. She is the recipient of the Business Art Scholarship with mentorship by Patric Stillman from The Studio Door.

We are so proud of the work that Art Produce is doing for our community. Lynn Susholtz just announced the 10 Artists in Residence for 2020. It looks like an exciting line up if some of the residences will actually be at the artist residences.

We are deeply saddened by the passing of Ann Sergott, wife of Tom Sergott (Sergott Contemporary Art) We mourn this elegant hostess who was such a good friend and supporter of the arts. The memorial has been postponed until the fall at the Village Church Rancho Santa Fe at 2 pm. Condolences can be sent to obituaries.sandiegouniontribune.com

The artist Jane Darin has also left us this year, a pass president of the Artists Guild 2010-2012.

There is a rumor that local arts in communities like ours might benefit as our larger collectors will not be traveling to international art fairs (not flying due to COV-19) and still want to buy art. It is proposed they might start to buy local. Wishful thinking but maybe if we spread the word it will actually happen!

OPPORTUNITIES (click to see a list of all current opportunities listed on SDVAN)

Vista Public ArtsCommission is making a call to artists for theGolden Visions Senior Art Exhibition at the Civic Gallery. The submission deadline is April 20 for the exhibition from May 11 to June 17. For more info: 760-639-6151 or vistapublicart@cityofvista.com

Jazzercise is making a call for abstract and eclectic 2-D art for a lease program. The deadline is April 7. For more info: Cheryl Ehlers Art 760-519-1551


The list of resources for artists appears at the end of the this article and the Support for Creatives Impacted by COVID-19 is above

Art is good when it springs from necessity. This kind of origin is the guarantee of its value; there is no other. Neal Cassady

A+ Art Blog Remember when Corona was a Cigar or a Beer PART 3 personal musing during isolation by Patricia Frischer is now posted.
New Virtual links for visual arts:

Ongoing links to virtual Mueums' online websites

Synergy Arts Foundation is the only already existing non-profit set up for over 15 years to help all artists in the San Diego region who are at risk. Please do donate to Synergy so that they have the funds to distribute to the many applications they are receiving for help.

San Diego Artist Emergency Fund is a go fund me appeal with money also going to Synergy. It has been set up by the artist Devorah Ungerleider.

One link from the SD Museum Council list all the virtual events and projects brought on by the isolation policy we are currently experiencing.

Watch for San Diego Art Institute's RAM Regional Artists Market where artists from Southern California and Tijuana can sell functional art, i.e., for this quarantine moment. Masks, comfort blankets, cards and other items intended to bring comfort and keep us safe will be featured in the market and artists will receive 50 percent of the sale.

Encinitas Friends of the Arts with the help of Sayat Asatryan made a wonderful little video Elevating Arts and Culture.

Mayor Falconer announced a new arts and culture funding campaign called The San Diego Arts + Culture Challenge administered by San Diego County Regional Arts and Culture Coalition . This fund starts with private funding of $250,000 from SD Foundation and the Clare Rose Foundation. Details will be announced in the coming weeks for this funding available county-wide. The City through the SD Commission for Arts and Culture will also purchase art around the city with an extra $500,000 a private funder Thomas O. Rasmussen, but these funds will only be to purchase existing works from artist within the City of San Diego for installation in the City of San Diego. The City itself will give $500,000 to purchase temporary art installation and performances within the city of San Diego but possibly from visual and performing artists county wide. This is a total $1.2 million but a challenge is going out to the private section to raise $2 million. This is in part a counter to the 2021 budget announcement where the city's art budget is cut by 50 percent i.e. $5.6 million. This is necessary because of the $250 million city budget deficit. Because only funds raised by The San Diego Arts + Culture Challenge will help organizations within the entire county of San Diego, it is especially important to support this challenge with donations. https://www.sandiegoracc.org/challenge

Art Produce have uploaded drawings by local artists to their online Community Coloring Book. While you shelter in place, you can print, color, and then share a pic of your completed page with us. The first round of artistsis Bhavna Mehta, Michelle Montjoy, David Krimmel, Eleanor Garcia Mazzini, Linda Litteral, Alexann Susholtz, Kaori Fukuyama Art, and Lynn Susholtz.

James Hubbell has created a new group sharing project. If you have created, experienced, or simply observed art, nature, poetry, song, or dance that brings calm, refuge and comfort, please share it using the hashtag #TrustLifeProject and tag @ilanlael. If you don't have a social media account, and would like to participate, you can email your art, poetry song, or short dance video to us here at info@ilanlaelfoundation.org with a brief description and we will try and post as many as we can. https://www.instagram.com/ilanlael and https://www.facebook.com/IlanLael/

The Museum of Man in Balboa Park has 60,000 square feet of empty space and is offering it freely to be of aid during the pandemic. The museum is, of course closed to visitors, but If anyone knows of a good use for this space as a hospital overflow facility for non-covid patient or staging area to help food distribution in the pandemic, please contact the CEA Micah D. Parzen.

Virtual Oceanside Museum of Art presents these ways to stay connected: SmallTalk with OMA: The Art of Community on April 28, Street Art Goes Online on May 3

The Art District at Liberty Station (NTC Foundation) is making it possible for you to Create your own Museum …choosing lobby, rooms and selection of art. Watch the video to see how.

Comic-Con International is officially cancelling the 2020 San Diego Comic-Con but the opening of Comic-Con Museum in 2021 will play an important role in San Diego's recovery after COVID-19.

Californians for the Arts board has submitted a letter to the CA Arts Council with recommendations for the grants process and best ways to support the field. These are the Recommendations:
Designate all FY 19-20 unencumbered funds to emergency grant funds
Allow remainder of current FY 18-19 CAC Grants to be used for unrestricted purposes
Eliminate matching fund requirements for existing grants
Extend deadlines for interim and final reports by six months and distribute 10% final funds immediately
Consider funding lower ranking applicants for FY 19-20 if basic criteria are met
Consider entering into one contract with organizations receiving multiple grants to help streamline the process
Distribute majority of distribution from emergency NEA grant funding to Local arts agencies, State Local Partners and Statewide regional networks for re-granting
Consider postponing the Innovation & Intersections Grant Program and apply the designated $1.65 million to Emergency Fund Grant
The California Arts Council has compiled aCalifornia Arts Council COVID-19 New & Resources page and has released the results of its preliminary survey of California's creative sector on the impact of the novel coronavirus (COVID-19) to the state's arts and cultural economy. Data from the summarized survey responses include the following:
Organizations estimated an average revenue loss of $193,642 each
Individuals estimated an average personal income loss of $23,857 each
66 percent of organizations have had to cancel events that cannot be rescheduled
85 percent of individual artists and cultural workers have had work have had work cancelled such as gigs/appearances/shows
The painting The Parsonage Garden at Nuenen in Spring 1884 by Vincent van Gogh was stolen in an overnight smash-and-grab raid on the Singer Laren Museum in the Netherlands that was closed to prevent the spread of the coronavirus (COVID-19). The painting has an estimated value of between €1 million to €6 million.
Navigating the Crisis in the Arts is a video podcast by a panel from Redwood Media Group. They discuss and make suggestions for artist, galleries, and collectors. Redwood is the producer of Art San Diego. They are starting an online sales gallery coming soon.

OPPORTUNITIES (click to see a list of all current opportunities listed on SDVAN)
The Photographers Eye Gallery in Escondido is making a call for photographs for their on-line juried exhibition Living and Photographing in the time of COVID-19. They will be donating funds to a worldwide organization fighting COVID-19. For more info: Donna Cosentino 7604843951
We love the San Diego Museum of Art's At Home Challenge . Find an image in the museum collection and reproduce it using items and people in your own home. Instagram #sdmaathomechallenge. The Getty has also encouraged a similar project.
Here are some of the resources for the arts during COVID-19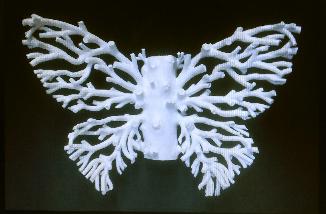 We really enjoyed our sneak peek at the new fine art that will be part of two new hotels Oceanside Beach Resorts North and South being built near the Oceanside Pier. We are always glad when local artists are given a great showcase and this happened to Jeff Irwin who was selected by the Oceanside Museum of Art as one of the many artists that will glorify these commercial spaces. Irwin's work can be found at RB Stevenson Gallery in La Jolla and his installation will feature his new more delicate butterfly subjects.
We are pleased to announce that the San Diego Art Prize 2020 will now be held from Sept 5 to Oct 24 at Bread and Salt. Alanna Airitam , Kaori Fukuyama, Griselda Rosas, and Melissa Walterconstitute this year's artists who for the first time ever are all women! Please note: Social distancing and timed entry might be enforced to assure safety of those attending. Words of support from Julia Dixon Evans, Editor/Producer Arts Calendar, KPBS for Alanna Airitam, Christine E. Jones, Chief of Civic Art Strategies, The City of San Diego Commission for Arts and Culture for Kaori Fukuyama, Maria Mingalone, Executive Director, Oceanside Museum of Art for Griselda Rosas, and Susana Smith Bautista , Ph.D., Museum Advisor, Los Angeles for Melissa Walter. Meet the Women of the SD Art Prize, by Julia Evans Dixon KPBS News
Comic Con Museum Sense of Wonder Virtual Tour
The San Diego Museum Of Art Artists Guild 2020 Membership Exhibition at the Lyceum
La Caja Galeria Expanded Space corazón de maíz in TJ
9 th Annual Fallbrook Artist Guild exhibition
Liberty Station Virtual Live First Friday – June 5
Curator's Corner from the Timkin with Derrick Cartwright
James Hubbell's Father's Day Open House Tour at Ilan-Lael June 20/21 $4.99 before May 31 (normally $50)
Abstracts / A Group Show at Sparks Gallery
RAMSan Diego Art Institute's Regional Artists Market for functional art
New Children's Museum weekly Coloring and Activity Pages
Becky Guttin, shares her mother and grandmother's stories for The New American Museum
UCSD Graduate 2020 online gallery
We are so sad to report the loss of Bob Matheny, who passed away May 13 at the age of 91. It was an amazing experience to get to know Bob because of the SD Art Prize. He was hard of hearing so he loved to send emails which we will cherish. We just recently had an exchange about his latest glitter works. We bought the first one from his Art Prize show at the Athenaeum. He took the time to encourage my own art as well. But what I will always remember is that when we sent him the prize money before the show, he joked that he would not spend it as he might not be alive to be part of the show. We told him to go ahead and enjoy it. We really hope he did! There is a memorial for Bob on June 20 at Bread and Salt. You are invited to drop off or mail in a tribute to him to be buried in his performance art coffin.
San Diego Museum of Art is offering new How-To Guides: Designed to be adaptable to any age group, the how-to guides are a resource to help educators create elaborate (virtual) classroom activities that will enhance students' understanding of works of art at the Museum. Each downloadable guide includes 3-4 different lesson plans. SDMA At Play: From art activities like creating your own at-home art collage, to writing prompts and crafts inspired by the Museum's collections, SDMA At Play invites museum-goers of all ages to explore art with some fun. A new activity is featured every Thursday on the SDMA website and social media channels. Participants are encouraged to share their works of art using #SDMAAtPlay.
Happy birthday to Deborah Szekely, New Americans Museum's founder who turns 98! Deborah is also the founder of Rancho La Puerta and Golden Door Spas. She started New Americans Museum in 2001 as a place to honor and celebrate the contributions of immigrants to the cultural fabric of the United States.
Graduating MFA students from UCSD have their own online exhibition titled History of the Present originally scheduled for this Spring at the Museum of Contemporary Art, San Diego.. On the site, you can view a PDF of the catalog, read the essay by PhD candidates Tiffany Beres and Alexanndra Nicholls, and view works by each artist in the 2020 MFA class.
The Escondido Arts Partnership's online Panache Art Auction site is live. You can register, scroll through the works and bid, track your bid and pay all from your computer or by phone with the text. Bidding ends June 11 at midnight.
Studio Door was the first gallery to announce re-opening on Tuesday, May 12th with regular gallery hours: Tues. – Sat, Noon - 7 PM. They are making modifications to make sure that they are in compliance with the state's Stage 2 guidelines. Masks are required and no more than 10 patrons at a time who will all socially distance. Hand sanitizer stations and daily cleaning, of course.
Oceanside Museum of Art Artist Alliance now conducts its Quarterly Exchanges online. You can sit in and listen or if you are a member, you can share a work of art. This self-critiquing group is a supportive group and the online format seems very good for this type of discussion.
Lux Art Institute's line up for season14 beginning September 12th, 2020 has now been announced. They will do one theme: Migration which includes humans, plants and animals. Displacement will be explored for both the artist in residents Cosmo Whyte, Carlos Martiel, Beatriz Cortez, Baseera Khan, andGuillermo Galindo and in the Lynda Brandis Gallery in the Educational Center .Beliz Iristay , Tarrah Krajnak , Iana Quesnell , Amir H. Fallah , Omar Pimienta .
Vanguard Culture held a fundraising 24-hour event which was basically a curated selection of online videos, some from the VC archives and some chosen from the amazing performances and events around the world. Three in the fine art category were Cindy Sherman: Transformations, This Man Protects the World's Rarest Colors and Zimoun : Compilation Video 3.9. A heads up thank you to the curator of this selection.
Sotheby's New York and London fine art sales down 70% from 2019 to $42m with marquee auctions postponed. Commercial gallery sales decline 70-80% with 30% closing along with 50-75% of global art fairs. (2020 CollectorIQ, Inc.)
If Bill and Melinda Gates have a new home in Del Mar as well as a place in Rancho Santa Fe, maybe we will see some more charity from their foundation in our local area. We would be happy to see local art on their walls!
OPPORTUNITIES (click to see a list of all current opportunities listed on SDVAN)
The Studio Door (3867 Fourth Avenue in Hillcrest) has studio spaces now available for rent. Preference will be for arts organizations that find themselves in need for a space, but individual spaces are also available. They have a very active set of programs including lesson, seminars and panels as well the gallery space for a variety of show including 50 to Watch and the annual Crow Show. For more info contact Patric Stillman 619-255-2867
The San Diego Arts + Culture Challenge administered by San Diego County Regional Arts and Culture Coalitionis now accepting applications from non-profit arts organizations. There are very specific requirements for this $250,000 fund. You have to have a full-time employee, a budget between $150,000 to $1.5 million and to have already gotten a grant from CAC, County Supervisors Civic Improvement Funds or the SD Commission for Arts and Culture. The amounts of grants are only $1500 to $10,000 but every little bit helps the art organizations.
Although Individual artists are left out of this funding above but is a purchase award available to ALL artists in the county administered by the San Diego Commission for Arts and Culture. The deadline for submission for artist is July 13, 2020. This initiative is made possible by the monetary portion of a gift from Thomas O. Rasmussen. Please check out the Request for Proposals (RFP) before you complete the Online Application Form. A total of $500,000 has been allocated for the project and prices are expected to range between $500 to $25,000 and this is for existing art works up to 250 inches
Through the new San Diego County COVID-19 Small Business and Nonprofit Loan Program (SBNLP), The San Diego Foundation will provide interest-free loans to nonprofits located anywhere in San Diego County, particularly for those providing front-line care to affected communities, with a preference for those serving communities that are disproportionately affected by this global pandemic and its economic consequences.
American for the Arts Cares Act update webinar was very interesting. You might have to be a member to see it archived but this PDF gives lots of good statistics and links that are very useful.
ArtWalk is regrouping and putting in place a safe experience starting in August: ArtWalk @ Liberty Station - August 8 & 9, 2020, ArtWalk Carlsbad - September 26 & 27 and Mission Fed ArtWalk (New Dates) November 7 & 8, 2020 in San Diego's Little Italy. Applications are open at https://artwalksandiego.org/
The Athenaeum's 29 th Annual Juried Exhibition will be held online this year from July 18 to August 29 th. One of the most prestigious juried shows in the San Diego/Tijuana region, selected artists will have their work exhibited in our online gallery and receive excellent exposure. The call for entries will open Tuesday, May 12, 2020. Deadline to submit is Wednesday, July 1, 2020. There is no submission fee this year. Artists will be notified of jurying results via email after July 8, 2020. Jurors: Joe Yorty, Creative Director, Best Practice, and Elizabeth Rooklidge, Independent Curator.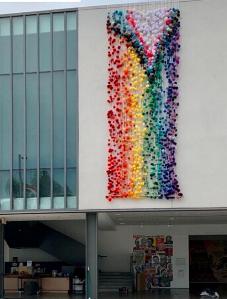 In association with Oceanside Museum of Art (OMA)'s Sidewalk Activism exhibition, local artist Katie Ruiz ( @katieruizart ) led a large-scale community project to yarn-bomb the museum's façade with a pride flag made of colorful threads and glorious yarn pom-poms in celebration of LGBTQ Pride Month in June.


Art Reports by or about SDVAN

The Power of Art A+ Art Blog by Patricia Frischer - This is a pictorial composition of the recent protest posters in memory of George Floyd.
It's Not Easy, Being Difficult A+Art blog by Patricia Frischer

Selected virtual events that may or may not still be archived in Spring 2020

Our banner this month is in support of local San Diego county Black Artist who Matter. Sparks Gallery features Andrea Rushing, Duke Windsor, Manuelita Brown, Charlene Mosley and Michelle Kurtis Cole (an African American, Native American, Scottish/Irish American!) Our own SD Art Prize Alanna Airitam will be showing with the other SD Art Prize artists at Bread and Salt on Sept 5 to Oct 24. Check out the three YouTube videos put out by artist Chor Boogie. He is speaking his truth about his experiences with the police in San Diego.

Remember the Oceanside Museum of Art Auction is on active until June 28 with public access on June 14 .

Thanks to Maria Mingalone from Oceanside Museum of Art for the terrific outline of procedures to take when thinking about reopening a visual venue. It come from the International Council of Museums . Many Museums are now moving toward opening…first stage seems to be members only and by reservation. So, check this out with your favorite museum

Good news for the San Diego Arts Institute which received a $10,000 grant from The San Diego Arts + Culture Challenge Fund of the San Diego Foundation.

Check out the Studio Door A Moment in the Studios Walk Throughs. These are short videos about individual artists and what a great perk of having a studio with Patric Stillman. There are studio spaces still open right now.

The Redwood Art Group, which puts on Art San Diego, is launching a new marketplace to sell the works of its exhibitors online. It seems unlikely at this point that the fair will happen in September, so this online gallery could be a 24/7 blessing.

We have a new digital publication for the arts edited by Elizabeth Rooklidge. HereIn is a journal for artists and writers to engage in thoughtful exchange around contemporary art in San Diego.

The San Diego Museum of Art is launching its first ever-virtual exhibition, Juan Sánchez Cotán and Cauleen Smith: Mystical Time and Deceptive Light , . The exhibition features a video installation by Cauleen Smith, an interdisciplinary artist whose work reflects upon the everyday possibilities of the imagination. The exhibition was originally scheduled to open this past March inside the Museum's galleries.

It was announced in at the end of May that The Turner Prize for this year has been cancelled and the prize money distributed instead into 10 grants for artists in need. But the SD Art Prize will be held this year. Not only are most of these artists in need, but one of the SD Art Prize committee has given a donation to Synergy Arts Foundation equivalent to the prize money for 2020 to distribute to our own local artists in need.

If you want a treat, watch these six films about how to make art, according to Britain's leading artists produced by the Royal Academy of Artsin London.

It is with a broken heart that we announce the passing of Tom Sergott. Tom was an enormous support to the visual arts community through his Sergott Contemporary Arts Alliance. We are again sad to hear of the passing of another great artist on Sunday May 31st, when the conceptual and environmental artist CHRISTO died. RIP Peter Alexander who died in LA in June.

OPPORTUNITIES (click to see a list of all current opportunities listed on SDVAN)

The Athenaeum's 29th Annual Juried Exhibition will be held online this year from July 18 to August 29th. One of the most prestigious juried shows in the San Diego/Tijuana region, selected artists will have their work exhibited in our online gallery and receive excellent exposure. The call for entries deadline to submit is Wednesday, July 1, 2020. There is no submission fee this year. Artists will be notified of jurying results via email after July 8, 2020. Jurors: Joe Yorty, Creative Director, Best Practice, and Elizabeth Rooklidge, Independent Curator.

San Diego Commission for Arts and Culture call for artists county wide for a purchase award for existing art. The deadline for submission for artist is July 13, 2020 for SD Practice. This initiative is made possible by the monetary portion of a gift from Thomas O. Rasmussen. Please check out the Request for Proposals (RFP) before you complete the Online Application Form. Park Social had a deadline of Mon, August 3, 2020, to provide public art services for a temporary public art initiative designed to commission local artists to produce thought-provoking, innovative projects for the City's Park system. Request for Qualifications (RFQ) and Online Application Form.

Each year, the

San Diego Tourism Marketing District (SDTMD) provides grants to tourism generating events and programs in the City of San Diego. For this year, both the arts and culture sector and the tourism industry must adjust to Covid-19 requirements and a projected reduction in long-distance travel to San Diego for the coming year. Please join the SDTMD at a virtual information workshop to learn about the application process and funding criteria as well as an introduction to the online submission system. Workshops dates July 13 from 10 to noon. and July 14 from 1 to 3. RSVP to SDTMD's Executive Director Colleen Anderson .

Bhavna Mehta is sharing a letter from her father in an installation. Everyone has a story to tell! Want to participate in New American Museum's from Home's virtual programming? Send your videos, ideas or proposals to namvoices@namuseum.org.

There is a call for a professional artist or artist team for a 343 -foot-long mosaic at the Encinitas Blvd undercrossing . This project budget is $140,000. To submit an application, you must go through PlanetBids and register as a vendor on that site. Proposals are due August 5.

Mission Trails Regional Park Call for Artists closes on June 30, 2020 for the 2021 art exhibitions at the MTRP Visitor and Interpretive Center. Subject is interpretations of the natural world in an all wall-hung range of mediums. Artists can enter to have a solo exhibition or be included in a curated group show. Questions? Email Art Program Coordinator Vicky DeLong at vbde@cox.net.

CERF+ -- the Artists Safety Net is pleased to announce the launch of a COVID-19 Relief Grant program to provide financial assistance to artists working in craft disciplines who are facing dire circumstances from the COVID-19 crisis. You have two chances for $1000, one closing July 29 and the other Sept 9.

The Port of San Diego invites professional artists to submit their qualifications for two public art projects as part of its Percent for Art Program at 2 new public parks, Sweetwater Park and Harbor Park in the Chula Vista waterfront Applications for both projects close on Saturday, July 11, 2020.

Front Porch Juried Exhibition 2020 has extended submission deadline to June 28 to coincide with new dates August 9 - September 26. Maria Mingalone (OMA) is the juror.