SD Art PRIZE: Recognition of Excellence in the Visual Art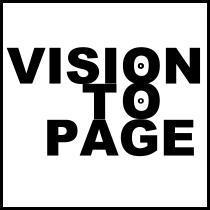 Vision to Page: Words on Art in support of the SD Art Prize
It is always fascinating when the arts intersect and California Center for the Arts, Escondido Museum (CCAE), San Diego Visual Arts Network and SanDiegoArtist.com are giving writers an opportunity to cross pollinate the arts by writing about the SD Art Prize Exhibition.
THE VISION TO PAGE COMPETITION:



Winners and their entries were published in the North County Times
And the 2008 awards go to:
Louisa Garcia, Carlsbad - 1st Place Adult Writer
On the work of Yvonne Venegas
BEAUTIFUL BRIDES
¡Ay Dios Mío!
you look so beautiful
pink tongue held out
tasting the Holy Spirit
i will be watching you
stealing colored moments
into my tiny box
images turned inside out
upside down despite attempts
to overexpose the moment
yes, my dress is fancy
and my face is painted
a smile of solidarity
will you trust that
it will be a glorious record
of promises made
shooting memories under
long windows that only allow
the most flattering light

Sarah Nichols, age 13, Escondido - 1st Place Junior Writer
On the complexity of May-Ling Martinez
At the California Center for the Arts I realized that by just "browsing" the museum - strolling through the corridors, glancing at each piece of art for a mandatory moment - you can't even scratch the surface of most pieces. This is especially true of the work of May-Ling Martinez. Martinez's art has a vaguely disturbing tone - the kind that makes most people hurry away after a single uncomfortable impression, to find a more pleasant piece of art. Pictures of people cut from 1950s magazines and books are joined to diagrams of machines, knots and molecular structures, all intertwining almost as if to form a larger diagram. Hand-drawn arrows connect a stamped diagram of a human heart to a girl's severed neck. Machinery and square knots surround a pair of girls on a swing. A family is eating dinner - but under the table we see that robots have replaced their bottom halves. These are not pieces I would want hanging in my bedroom, but they possess a unique allure, a dark fascination. They are certainly worthy of more than a compulsory glance. The more you look, the more you see. You learn things from spending a few extra minutes with a piece of art. For example, I was caught off guard by the shocking impermanence of some of Martinez's work. One piece was made up of a few dozen small framed collages similar to those described above, all arranged to flow into each other, with common elements linking each picture to those around it. I spoke to a docent - another enriching experience you can't get from browsing - and learned that every time the compilation is moved to a new showing, Martinez completely rearranges the pictures and gives the assemblage a new title. I learned that one of her sculptures, composed of precariously placed old furniture and adorned with stacks of old books, was not glued together. All the parts are loose - every time they move the sculpture, she rearranges the entire thing. The docent said that the title of each book used has significance, and that Martinez intentionally changes the meaning of her sculpture every time she puts it together. You cannot begin to comprehend the complexity of an artist, of a medium, of even a single masterpiece, until you spend time with it. People say that when they go to museums, they don't stop and look closer at a piece of art unless they see something they like. I say that they don't see much they like because they refuse to stop and look.

Roger States - honorable mention for his painting on the envelope which contained his entry.

Writers submitted one original piece only (maximum 800 words) of their choice about the SD Art Prize Artists Raul Guerrero and Yvonne Venegas , Jean Lowe and Iana Quesnell, Ernest Silva and May-ling Martinez , bases on work displayed at Innocence is Questionable at CCAE opening March 1 and continuing to May 31st. Writing may focus on one of the artists in the exhibit, one of the art works, one of the mentored pairs, or the entire scope of the exhibit. The project will be open to all writers in any formats including but, not limited to, prose in the form of general interest articles, critique, reviews and/or poetry. Creative writing will be encouraged in all formats. The North County Times is the media sponsor for this event and online entry will be through their website. The judges for this competition are from the North County Times editorial department: Laura Groch, Pam Kragen, and Gary Warth
Information pack on six SD Art Prize Artists 2006/2007
Press release on Innocence is Questionable

ELIGIBILITY:
Writers living in the San Diego region from Fallbrook to Baja Norte who are either:
Junior Writers (18 years or younger) - $100 prize, your entry published in the North County Times. Also two internships at San Diego Visual Arts Network will be available to selected writers.
Young and Adult Writers - $300 prize, your entry published in the North County Times and a chance for a byline on San Diego Visual Arts Network for a series of articles



Please note: Family members and employees of SDVAN, CCAE and NCT are not eligible to enter. Decision of the judges is final. Entries will be made online only and notice will be given to the winners by email and posted on SDVAN and in the North County Times. North County Times and SDVAN reserves the right to reprint any of the entries.



ENTRY REQUIREMENT:
One original entry per person, please. There is no entry fee.
Writing should be submitted to the North County Times by March 28.
Please include all your contact details
Note your category of Junior Writer or Young/Adult Writer
All submissions become the property of North County Times, which has permission to reprint your submission with no payment to you. No work will be returned so please save copies of all submissions. All decisions of the judges are final.
CALENDAR OF COMPETITION: 2008
Entry forms available online at Sat. March 1, 2008.
Submissions accepted from Sat. March 1, 2008
Performance Slam
Multi-genre Invitational, April 20 from 5 to 7 pm
in support of the exhibition, Innocence is Questionable


Featuring

2006/2007 SD Art Prize Artists


Raul Guerrero

and emerging artist Yvonne Venegas
Jean Lowe and emerging Artist Iana Quesnell
Ernest Silva and emerging Artist May-ling Martinez
Performers:
Art criticism - Kevin Freitas, Art as Authority
Dance - Sara Plaisted ,

Urban Tribal
Instrumental - Zuriel Waters
Poetry -

Jaysen Waller
Performance art -

Ted Washington, Pruitt Igoe
Satire -

Ed Decker


Theater - Marilyn Klisser and Aura Thielen, Emerge Art Center



California Center for the Arts, Escondido Museum
340 N. Escondido Blvd. Escondido, 92025
Hours : Tuesday – Saturday 10:00 a.m. - 4:00 p.m. Sunday Noon - 4:00 p.m. Closed Mondays
This competition is sponsored by SD Visual Arts Network ($100 prize for the one voted best by the attending public) $5 entrance fee
Prizewinners will be published in the North County Times in May 2008.
SPONSORS OF SD ART PRIZE VISION TO PAGE
vision2page.nctimes.com
CONTACT INFORMATION: Patricia Frischer, coordinator SDVAN 760 943 0148 patricia@SDVisualArts.net
Our thanks to Ariele Johannson who helped us launch the Vision to Page competition and Laurie Brindle for arranging support from North County Times.
The SD ART PRIZE is produced by The Art Girls: Joan Seifried, Ann Berchtold and Patricia Frischer
SD Art Prize Mission: Fusing Energy for San Diego Visual Arts: Mentorship, Education, Recognition, Collaboration
If you believe in our mission, we are happy to accept your donations to support the San Diego ART PRIZE online or send any amount with checks made out to SDVAN to 2487 Montgomery Avenue, Cardiff by the Sea, CA 92007. Please mark them for SD ART PRIZE. Visit the Support page of SDVAN to donate online.