SD Art PRIZE: Recognition of Excellence in the Visual Art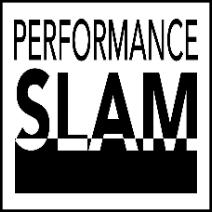 Edward Decker takes home the 2008 prize.
Read his entire performance which was slamming on Art As Authority.

Performance Slam multi-genre Invitational, April 20 from 5 to 7 pm
in support of the exhibition, Innocence is Questionable
Featuring 2006/2007 SD Art Prize Artists
Raul Guerrero and emerging artist Yvonne Venegas
Jean Lowe and emerging Artist Iana Quesnell
Ernest Silva and emerging Artist May-ling Martinez
Performers:
Art criticism - Kevin Freitas, Art as Authority
Dance - Sara Plaisted , Urban Tribal Dance
Instrumental - Zuriel Waters
Poetry - Jaysen Waller
Performance art - Ted Washington, Pruitt Igoe
Satire - Ed Decker
Theater - Marilyn Klisser and Aura Thielen, Emerge Art Center
Stage Manager - Mercedes Casey

California Center for the Arts, Escondido Museum
340 N. Escondido Blvd. Escondido, 92025
Hours : Tuesday – Saturday 10:00 a.m. - 4:00 p.m. Sunday Noon - 4:00 p.m. Closed Mondays
This competition is sponsored by SD Visual Arts Network ($100 prize for the one voted best by the attending public) $5 entrance fee
The Performance Slam is a multi-genre Invitational in support of California Center for the Arts, Escondido Museum's exhibition, Innocence is Questionable, featuring the six recipients of the 06/07 San Diego Art Prize. It is hosted by San Diego Visual Arts Network and the California Center for the Arts, Escondido Museum on Sunday, April 20, 2008 from 5 to 7 pm.
Performing artist/groups have been invited to comment, critique, glorify and shed light on the visual art works of the six SD Art Prize recipients featured in Innocence is Questionable (March 1 – May 31, 2008). The audience will then be invited to choose a winner who will receive a $100 cash prize. The visual artists featured are Raul Guerrero, Yvonne Venegas, Jean Lowe, Iana Quesnell,
Ernest Silva and May-Ling Martinez .
We hope to build an audience for the California Center for the Arts, Escondido Museum and the SD Art Prize by creating an exciting atmosphere where visitors have the opportunity to take a closer look at the works of art aided by the stimulation of the performing arts.
The Vision to Page Art Writing Competition encourages words on art in support of this exhibition. PLEASE NOTE: Due to a technical "glitch," we may not have received your entry for the Vision to Page writing competition. If you did submit an entry, please call Laurie Brindle at 760.740.5479 or re-submit online. Because of this situation, the deadline of the contest has been extended to FRIDAY, MAY 9TH. We apologize for any inconvenience
The Performance Slam at California Center for the Arts in support of the Innocence was Questionable exhibition of the 6 recipients of the 2006/2007 SD Art Prize was a stunning evening of stellar talent. We are so pleased with the result and proud of this collaborative and united effort. Art criticism - Kevin Freitas, Art as Authority got the audience in the mood with his warm up like a pro on David Letterman and there was a subtext which was positive and empowering. I plan to always do what "Kevin Says" from now on. Poetry - Jaysen Waller's poem was so touching and so beautifully presented. Instrumental - Zuriel Waters made that saxophone talk and I heard joy and anguish and every tone in between. Dance - Sara Plaisted, Urban Tribal intrigued us with her combination of old belly dancing moves and new sounds and I saw my husband panting. Theater - Marilyn Klisser and Aura Thielen, Emerge Art Center spoke to their own generation in their own language and that was fresh and contemporary. I can not imagine Satire - Ed Decker ever being funnier at a comedy club and the crowd was on his side the whole way. Performance art - Ted Washington, Pruitt Igoe was such an unstoppable force and he carried us all along in his wake. Mercedes Casey thought of every need before it became a problem and is highly recommended as a stage manager. Meg Eppel was a brilliant interpreter for the Museum needs. Laura Lee Juliana's graphics talent is awesome and we appreciated her professionalism at every stage of the project's development. Of course, Joan Seifried was so inspiring about this event from the very beginning and brought the committee together. EDWARD DECKER was the winner of the popular vote and took home a $100 cash award.
From 5-7 pm, the museum was open to the public at a charge of $5 per person. Each guest received three voting coupons (tickets). After the guests had a chance to look at the exhibition there was an introduction to the evening by the MC's Ted Washington. Art Critic Kevin Freitas, our sacrificial performer, warmed up the crowd. Mercedes Casey was the stage manage the evening.
Each 3-minute performance was featured in a central area of the galleries from 5:30 to 6:30. After all the performances , the guests were asked to deposit their votes or give them to Kevin Freitas, the designated vote collector. The winner, Ed Decker, was announced, receive a $100 prize, and performed an encore of reading from his poetry book also available for sale at the CCAE book store. The evening ended at 7 pm .

Art Critic (Gold) Art As Authority
Kevin Freitas has been involved in the arts for most of his life (not in any particular order) as: a gallery dealer, artist, art transporter and now blogger and art writer. He constructs occasional reviews of Visual Arts Exhibitions in the San Diego region which are posted on Art As Authority and linked to the San Diego Visual Arts Network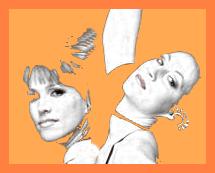 Dancers (Orange) Urban Tribal Dance Company
Sara Plaisted has been an active member of the San Diego arts community since 2001, performing on stage through theatre and dance. She has been touring nationally with the modern interpretive bellydance company, Urban Tribal Dance Co. since 2004. Prior to that, her theatrical performances include "Berzerkergang" (Patte Award-Best Ensemble) and "Nu" (both at Sledgehammer Theatre), "A Man of His Word" (The Old Globe Playwright's Project) and "Foreign Bodies," a play reading by Susan Yankowitz through Vox Nova. Sara earned a BA in Theatre at USC and is completing a BFA in Interior Design this summer.

Instrumentalist (Turquoise)
Zuriel Waters was born 1984 in Philadelphia, PA. He moved to San Diego in 2000 after ten years in Portland, OR. He was born into a musical family and has been playing saxophone since 6th grade. He has also been a visual artist throughout his life.
If the music is true, the form will find itself.
Music is just one aspect of a total experience.
Improvised music creates exhibitionists and voyeurs of its audience and performers.
Naked music.
People generally look better naked.
Clothing is a virus that feeds on ego.
Wear clothes or you'll get arrested.

Poet (Red)
In addition to being a poet, Jaysen Waller is an artist, creating works focusing on peace and social justice issues. He is also an accomplished actor whose regional and local theatre credits include: La Jolla Playhouse, Theatre de la Jeune Lune, Sledgehammer, Moonlight Stage Productions, Playwrights Project with The Old Globe, and Legoland California. TV credits include: a recurring role on MyNetworkTV's Fashion House, and a guest starring role on Wicked Wicked Games. He received his BA in Theatre from UCSD and is a member of AFTRA.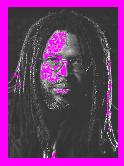 Performance Artist (Fucshia) Pruitt Igoe and Puna Press
Ted Washington has lived in the San Diego area since 1987, after spending time as an apprentice draftsman for a beer brewery in St. Louis, an Internal Revenue Service employee in Springfield, Mo., a retail sales representative in Denver, CO., and temporarily homeless vagabond turned baker on the beaches of Venice, CA. He is now co-founder of Pruitt Igoe and executive director of Puna Press. He is a poet, actor, artist, and author and most recently featured at the LA Times Festival of Books in 2007.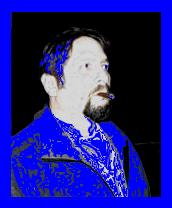 Satirist (Blue)
Edwin Decker is a freelance journalist, columnist, muckraker, and poet residing in San Diego. He regularly publishes articles in various newspapers and magazines around the country. His work has appeared in the San Diego Union Tribune, San Diego Reader, Seattle Stranger, Tucson Weekly, Cleveland Scene, and his mothership newspaper, San Diego CityBeat, the latter of which publishes his satirical, sometimes controversial column called, Sordid Tales. Decker is also on staff at the Southern California Writer's Conference and hosts a poetry workshop called, "Poetry Cram: On the page and in your face."His book of poetry, Barzilla (and other psalms) is available at Puna Press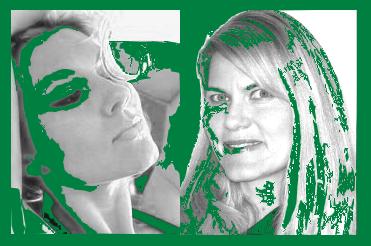 Actors (Green) Emerge Art Center
Marilyn Klisser was born in Europe to French and Dutch parents. She has lived in France where she attended school and was heavily involved in the arts. She trained there in acting and danced classical ballet with the Ballet of Monte Carlo. She has also lived in El Paso, Texas, San Francisco and for the last 7 years, San Diego, which she now calls home. Currently Marilyn's acting experience include appearances on the Univision television show "Sabado Gigante" in Miami Florida as well as numerous commercials locally in San Diego (one of which went international.) She also had a main role in the short film "Lucky Numbers: A Musical" which won awards in the San Diego 48 Hour Film Competition.
Aura Thielen was born in Alicante Spain. She grew up here in Pacific Beach, San Diego. During her school years Aura was involved in the drama club, debate team, singing ensembles, and choir. But, she discovered her biggest love was play acting. While in college her focus diverged and leaned more toward film, method acting, improve as well as a variety of different types of art. Recently she has found the joy in raising another generation to appreciate acting and the arts. She has been involved in San Diego's Christian Youth Theater working behind the scenes along side her son.
Performance Slam committee: Joan Seifried (Angel Appraisers),Kevin Freitas (Art as Authority), Laura Lee Juliano (lollylava ink!), Meg Eppel (California Center for the Arts, Escondido), Ted Washington (Pruitt Igoe), Patricia Frischer (San Diego Visual Arts Network)
Our thanks to Laura Lee Juliano (lollylava ink!) for design of the Performance Slam logo and Mercedes Casey for stagemanaging the event on the night.
The SD ART PRIZE is produced by The Art Girls: Joan Seifried, Ann Berchtold and Patricia Frischer
SD Art Prize Mission: Fusing Energy for San Diego Visual Arts: Mentorship, Education, Recognition, Collaboration
If you believe in our mission, we are happy to accept your donations to support the San Diego ART PRIZE online or send any amount with checks made out to SDVAN to 2487 Montgomery Avenue, Cardiff by the Sea, CA 92007. Please mark them for SD ART PRIZE. Visit the Support page of SDVAN to donate online.