San Diego Visual Arts Network in collaboration with 41 Regional Exhibition Venues throughout SD County announce a promotion of over 90 Sculptors creating Jewelry and Jewelers creating Sculpture inspired by the Calder Jewelry exhibition at San Diego Museum of Art (opening July 25, 2009 to Jan 3, 2010). This promotion runs from June to Dec. Please check individual venus for dates, times and artists.

Little & Large Launch Party
San Diego Visual Arts Network invites you to the
Little & Large Launch Party
Artists creating Jewelry and related Sculptures

To see photos from the Launch we offer these links:
Little & Large Launch Slide Show- A combination of images by different photographer

( including

Bruce Meyer, Diane Graber)
Tom Wilson's Little & Large slide show collection
Tim Fagan's LIttle & Large slide show collection
Little and Large Launch Slide Show with the ability to order copies.

(77 full-size photos, 3 HD videos)

.You must use password "thomine"

Wed., July 8, 2009, 7 – 9 pm
at Sīrĕn 4th Floor pool deck of the Sè Hotel
1047 5th Avenue at Broadway, SD 92101
Two "Little" runway shows 7:30 and 8:30 MC: Philly Joe Swendoza with model Ally Bling Bling from ArtRocks! .
Perform in your own Flip Book. Tidbits for early birds.
Stay late for hotel entertainment starting at 9 pm Aerial Revolutions
21 and over, please.
We will be hosting a catwalk show at 7:30 and 8:30 pm extended over the swimming pool on the four floor featuring some of the jewelry. Our

MC is

Philly Joe Swendoza from ArtRocks! . This will be followed by a salsa demonstration by Ranee Alano and James Flores. There will be an opportunity for guests to perform in and take away their own flip books courtesy of NowFlipThis. The Se Hotel is arranging for after party entertainment starting at 9 pm. We are delighted to have serve

Eco-friendly cocktails courtesy of

VeeV during the VIP part of this evening and are gr

ate

ful for their support.

We are delighted and grateful to have hair designed by Sweet Salon Haircare, and Michele Holper make up by Floreden Soliman A Touch of Flo and photographers Tim Fagan , Marcel T. Cabrera Jr. and Bruce Meyer. Our Fab models: Lorra Alcantara, Alina Seyianina , Jackie Lynn Carreon, Jacquelyne Crockett, Armi Guzman, Lorelei Joy Hulsey, Melody Ward have joined our committee members Mireille des Rosiers, Alexandra Rosa, Kaarin Vaughn, and Thomine Wilson. The show is directed by Ranee Alano.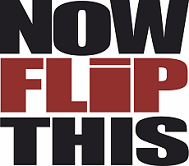 Group Launches by Location for Little & Large
Most venues are having RECEPTIONS that are open to the public. Many of the areas have receptions on the same night as follows:
La Jolla , First Friday Fri. July 3: Contemporary Fine Arts Gallery , Galeria JAN , Hallmark Fine Art Gallery , Madison Gallery
Kettner Nights now NOLI (North Little Italy), Friday, July 10: Colosseum Fine Arts , Jett Gallery, Mixture , Noel–Baza Fine Art
North Park, Ray at Night Fri. July 11 , North Park Nights Sat July 18 (Some venues, Sat, June 20/Sat August 8): Cirello Gallery, Pigment, Planet Rooth, San Diego Art Department
North County Inland Sat July 11: Distinction Gallery, EAP/ Escondido Municipal Gallery, Fallbrook Art Center, Par Jewelry
El Cajon , Alley Cat Art Walk Sat. July 18: Olaf Wieghorst Museum, Silver Creek Fine Art, Sophie's Art Gallery , St. Clair Gallery, White Sage Gallery
Venues with five or more artists: Adorn Gallery , Colosseum Fine Arts, Mixture, Jett Gallery San Diego Art Department, Sophie's Art Gallery, Contemporary Fine Arts Gallery and Gemological Institute Of America

PRESS 2009
CATALOG
Press Release and Interview with Coordinator, Patricia Frischer
San Diego Museum of Art Press Release for the Calder Jewelry exhibition
ArtRocks! Interview with Patricia Frischer, July
ArtDaily.org July
SD New Network Culture Crunchers by Valerie Scher July
Examiner by Laura Hirst Brown July
Riviera San Diego page 50 July
Art Walk, July newsletter
City Beat, July
Rancho Santa Fe Review, July 12
San Diego Museum Of Art Twitter, July 2
San Diego Museum of Art Twitter, July 8
San Diego Museum of Art Facebook, July 8
North County Times, Fallbrook Art Center, Aug 3
SD Reader, Interpersonal Theory of Art, Aug 12,
New Gems, Jewelry at 'Facets of GIA' Exhibit , Rap.net, Aug 3
Diamond Daily, Aug 10
Ornament Magazine Volume 32, No. 5, Read whole article here Oct
American Style (October) Style Spotlight, page 12-13
LOOSE CHANGE, GAIN CULTURE and Educational Events
The Loose Change, Gain Culture fundraiser for San Diego Visual Arts Network gives our audience the chance to vote for artists with their loose change at each of the venues for the promotion. You will find donation boxes for each of the artists at each venue. . We encourage visitors to use their loose change to vote for their favorite artists. There is no limit on donation size. Voters can donate to as many artists as they like. The artist who collects the most money will be featured at a gallery TBD.
Educational Events
Do you know a budding artist interesting in participating? There are two venues holding courses as follows:
Little and Large: Draw It, Build It, Wear It is a class held at the SD Art Department taught by Alexis Archibald & Denise Bonaimo on Saturdays: Apr 11 - May 16, 2:00pm - 4:00pm $150/6 weeks. In this class, students will learn the principals of three dimensional drawing and develop drawings into 3-D constructions. By exploring materials such as wire, cardboard, and clay; creations such as everyday objects, animal forms, and whimsical mobiles will be designed and built. Students will also design and create unique and original jewelry using found objects, beads and basic metal working techniques.(Ages 6 - 12) All materials included. More info: Andrea Chamberlin.

There are also classes held at St. Sophie's Gallery where you can design a piece of jewelry and a related sculpture in the spirit of Calder, the American artist famous for inventing the mobile. This class taught by Cyndy Fought is an official Little & Large class supported by San Diego Visual Artists Network. Wednesday evenings June 3, 10, 17, & 24th. Snacks provided. $40 / RSVP by May 24th and receive a $10 discount. More info: Wendy Morris 619.593.2205
Additionally, the San Diego Museum of Art has provided an Alexander Calder lesson plan for educator and students.
The Little & Large committee is composed of the following who are giving of their times as volunteers to make this project successful: Ranee Alano, Denise Bonaimo, Lea Dennis, Kay Colvin, Mireille des Rosiers, Deborah Francis, Patricia Frischer, Susan Hirsch, Georgia Hoopes, Rosemary KimBal, Alexandra Rosa, Diane Sanchez and Sharlie Walker , Darwin Slindee, Philly Joe Swendoza, Lisa Van Herik , Kaarin Vaughn, and Thomine Wilson.
Volunteers for the launch party at the Se Hotel include all those above plus: Lisa Roche, Jeffrey R. Brosbe, Danielle Sussalla. Models for our runway show include Lorra Alcantara, Jackie Lynn Carreon, Armi Guzman, Lorelei Joy Hulsey,Melody Ward as well as the committee members, Mireille des Rosiers, Alexandra Rosa, Kaarin Vaughn, and Thomine Wilson. Ranee Alano and James Flores perform our Salsa demonstration
Our enormous thanks goes to all these valuable volunteers who give of their talents with no pay.
Special thanks to
Tom Wilson and Dicolor who supplied our Little & Large Logos Decals
Trios Gallery and Sheri Fox for SDVAN brochure design
Susan Hirsch for invite design
FOR OUR LAUNCH PARTY
Sè Hotel Anissa Manfredi
VeeV Eco-friendly cocktails
Sweet Salon Haircare for hair styling
Michelle Hogler for hair styling
Floreden Soliman A Touch of Flo for make up
Tim Fagan Photography for our launch photos
Marcel T. Cabrera Jr. for our launch photos
Bruce Meyer for our launch photos
Michael Lee of A Style Concierge.com for our runway carpet

Mission: To promote the San Diego Museum Art, the San Diego Visual Arts Network, numerous county exhibition venues and our San Diego regional sculptors and jewelers by coordinating a group promotion.
Goals
Educate the public about these San Diego regional artists and venues which support them
Foster relationships between sculptors and jewelers and the galleries that exhibit their works.
Foster awareness of San Diego Visual Arts Network and the San Diego Museum of Art and the roles we take in nurturing collaborations and creating artist recognition
Encourage Art Collecting and Connoisseurship
Challenge the artists in our community to mentor each other and make works of the highest possible quality.
Testimonials about the promotion and event:
This exhibition, "Little and Large", gave me an opportunity to explore a larger medium. With the creation of sculpture, I found freedom from the limitations of scale and wearabilty. For the first time, I could concentrate solely on the sinuous forms, their movement, and the tensions produced. I focused on the interplay between the positive and negative spaces, between the edges and angles, and between concave and convex shapes. This experience has been a wonderful learning process and a challenging, but fascinating, artistic journey. I am grateful for the opportunity to participate in this event!
Corrine Perrez-Garcia
Thank you so much for your gracious letter. I am truly flattered and touched that you took the time to write such a glowing review. Your event was a huge success but we were but a small part in your HUGE effort. That it went off flawlessly was a tribute to all the time and effort you and you volunteers put into the event prior to brining it to our pool lounge. We thank you for choosing us as your venue and we look forward to working with you and the wonderful San Diego art community.
Sincerely, Anissa Manfredi, Creative Director , Sīrĕn Pool and Uber Lounge, Sè San Diego Hotel
A huge success - bravo! A great crowd and everyone seemed to be having a fantastic time. Well done Again, bravo and enjoy the day!
Love, Naomi Nussbaum, Synergy Arts Foundation
We are proud to participate!
mixture
What an event!!!!!!!!!!! I want to thank you so much for what you made happen with a vision and passion for the arts. It was perfectly beautiful better than I could have imagined. Great job, thank you and let me know if I can help you with something down the road.
Gratefully,Mirjam Butz-Brown, Adorn Gallery
Wonderful event last night! Really terrific work organizing and coordinating. It was a great idea to tie in with the SDMA Calder exhibit and bring it to galleries throughout the region. What a terrific idea for promoting our arts community - just brilliant! Congratulations and good wishes for continued success with this show!
Be well - Be happy - Have fun! Marti Kranzberg
Congratulations on a great event. I am so proud of your accomplishment. Everyone I knew had a blast. Dennis Batt – SDVAG
You did such a wonderful job organizing Little and Large. I am just so happy to be part of this event and the reception was first rate. I'm hoping you do this again next year.
Thanks again, Diane Keltner, White Sage Gallery
Was last night fantastic- U really did a fantastic job!!! Congratulations…
Lisa Hamel , Oceanside Arts Commissioner
First I'd like to tell you how impressed I am with your ability to put events together as you do. You are truly amazing!!! Thanks so much for letting me participate in tonight's event. I had such a terrific time having a reason to talk with all the guests and lining up volunteers for the informal jewelry walk. Seems like everyone had a smashing time... and not one soul fell into the pool! I had a fabulous time doing the job you assigned to me. Thank you for letting me be a part of a very successful evening!
I hope to have the chance to do more. Kay Colvin
Thank you!! You put on a gala event to be proud of – it was very much fun for the FusionGlassCo Crew.
Thank you so much for including us in this event! The evening was something you should be proud of! I just really appreciate all your efforts for the Art Community!
Regards, Debra Turner-Emerson, MBA, Executive Director, St. Madeleine Sophie's Center
I just had to rave (enthusiastically) about you for creating and pulling-off a FANTABULOUS event. The Little Large project is so cool and the Opening Night preview was definitely the "place to be!" We loved being part of it. Kudos and power to you for your vision and perseverance.
Love, Jacqueline Silverman, Outreach and Development Beyond The Border International Contemporary Art Fair
We had a fantastic time making books and we are honored to have been part of your fabulous event. I look forward to seeing each of you again soon.
Sharlie Walker, NOW FLIP THIS
Just wanted to let you know how terrific we think you are. Wow, what an event! Let me know if anyone is going to do a tour of the participating locations. Oh, and thank you for launching my modeling career! Best Regards, Karen Fox & Harvey Ruben
A huge congratulation to everyone indeed! What an amazing event! I was asked several times throughout the night how a non-profit pulled off such a high-caliber event and I know it reflects the consistent dedication and resourcefulness of everyone who was involved. About three months ago I heard Patricia say that a mobilizing element that the SD art community is missing is bigger and better parties. Well, you did it Patricia! This granted excellent exposure to San Diego artists, and it has been really fun.
Thank you! Lea Marie Dennis
Thank you and Congratulations for a job well done to all of you: Patricia, Ranée Thomine, Denise, Ally, Philly, Flo,Rosemary, Kaarin, Alina, Kiki, Tom, the greeting team, the models, the assistants, the logistics staff, the photographers and so many more of you. All the volunteers, the flip book, the make-up, the hair , the food, the drinks. I certainly miss some people but I have your smiles and your output in mind. Everything was executed with such flair and professionalism: this event was incredible. Bravo Patricia, the committee and the volunteers
Merci, Mireille des Rossiers
My dear sweet petunias, the flowers of my garden, we all bloom profusely together because of each other. The L&L launch was the most brilliant event ever. The jewelry projected on the wall was totally inspired. I loved the transparent walkway over the pool.
Hugs and love, Rosemary KimBal
It's our pleasure to help promote such a terrific event. Thanks for all you do to make a community out of many disparate characters AND for a great party at the Se last Wednesday. It sure beats tired wine and
stale cheese and people are still talking about it.
Steve Nossan, Front Porch Gallery
I wanted to extend my gratitude for your vision, hard work and organization of such a fine exhibit. I am grateful for the opportunity to work with such a professional group of organizers and artists.
Warmest wishes, Neal Bociek
For More information: patricia@SDVisualArts.net 760 943 0148