REAL ART WEST: Art a la mode by Alexandra Rosa
(Don't forget - Check out the Picked RAW choices for next month)


ARCHIVED RAW
RAW Archived for 2012
RAW Archived for 2011
RAW Archived for 2010
RAW Archived for 2009
RAW Archived for 2008
RAW Archived for 2007
RAW Archived for 2006
RAW Archived for 2004 and 2005
Men have always detested women's gossip because they suspect the truth: their measurements are being taken and compared. Erica Jong


Brandie Maddalena gives us all a holiday present with her show The Nature of a Door in the lobby of the City Heights Center ( 4305 University Avenue, SD, 92105) until Jan 4 from 9 – 6 on weekdays and 10 to 1 on Sat. Open all those doors and see the treat of a children dream and wish in each one.

Did you know The San Diego Foundation manages more than $500 million in assets, almost half of which reside in permanent endowment funds that extend the impact of today's gifts to future generations? Since its inception, The Foundation has granted more than $750 million to the San Diego region's nonprofit community. Click here to check out their first interactive annual report with videos.

The judge for the 2013 Art of Photography show has been chosen and she is Julia Dolan is The Minor White Curator of Photography at the Portland Art Museum.

Kelly Bennett is doing a terrific job with Voice of San Diego not only writing the Behind the Scenes email newsletter but with the recent Meeting of the Minds event (in partnership with Media Arts) that was in a quick-moving format called pecha-kucha, whereby each speaker gets 20 slides, displayed for 20 seconds each. You can watch videos from these presentations about all sorts of people and their involvement with Balboa Park. This is particularly interesting educational information as we near the 100 anniversary of the Panama Exposition where all the lovely buildings were constructed and many projects are being planned. This event was combined with a Picturing a Moment in Time 3 pm one Sate where 50 photographers participated in the Balboa Park photo experiment.

There are three receptions in January for the Space4Art Tenant Series of exhibitions. There are opening receptions on Jan. 5, Jan. 12, & Jan. 19. Exhibiting artists: Beast Mode with Josh Miller, Chris Warr, One thing led to another...with Asha Sheshadri, Van Tran, Mindy Donner, Jenna Ann, Max Daly, and Chris Warr and Reflections with Jessica Rose Marsh, Linda Litteral, and Ben DeHart. More info: Chris Warr 619 602 6984

Are Women Inferior to Men in Math and Science? NYC writer/performer and "recovering mathematician" Gioia De Cari offers a woman's perspective on this question, as she shares her experiences in higher mathematics at the Massachusetts Institute of Technology in the autobiographical solo show, Truth Values: One Girl's Romp Through M.I.T.'S Male Math Maze, directed by Miriam Eusebio. While making the most of the comic absurdity of being the only woman in a spooky basement office, being asked to serve cookies at a seminar and retaliating with "fashion experiments," Truth Values is also a serious exploration of the world of elite mathematics and the role of women in math and science. The Mathematical Association of America (MAA) ispleased to present a special engagement of this play during the 2013 Joint Mathematics Meetings. From Jan 9 to Jan 12 at 79 Horton Plaza, San Diego, SD 92101 $38.50. More info: Toni Robin

2013 Juried Biennial at the William D. Cannon Art Gallery opens on Sat Jan 19 from 5-8 and runs until March 9. The jurors are Scott Canty, Director of the Los Angeles Municipal Art Gallery at Barnsdall and Director of Exhibitions at the Palos Verdes Art Center, and Chantel Paul, Assistant Curator of the Museum of Photographic Arts (MOPA) in Balboa Park, San Diego. Their selection of more than 100 impressive works by 72 artists testifies to the high quality of work being created in San Diego.

OPPORTUNITIES (click to see a list of all current opportunities listed on SDVAN)

The City of Vista Civic Gallery has announced an artist call for its next all media exhibition. Deadline is Jan. 23. Exhibition runs Feb. 17-March 30. More info: Bill Fortmueller 760.726.1340

The fourth annua lArt in the Pinesto be held at Torrey Pines State Natural Reserve benefits children's nature programs at The Reserve. There are 2 ways that you can participate as an artist: Plein Air Competition Cash prizes. Torrey Pines Association docents hang and sell your work for you. A 35% commission will go to the Reserve. 2. BOOTH 10 x 10 space Provide your own canopy, tables and chairs and handle all your own sales. No commission is taken. For more info: Mike Yang 858.755.2063

Kettner Arts is looking for two more people to make a total of four established, committed artists. They are breaking the mold of conventional gallery structure. Instead of the typical 50% sales commission plus expenses paid to a gallery willing to accept you, the six artist form a membership can access storefront gallery space to create art and a high profile, in a great neighborhood for marketing. The gallery is already staffed and managed, and does not require donation of time. Membership is by application and starts at $675/month. For more information: Christian Michaels 619/269.6900

A nice little earner at the Encinitas Library for the right person is a job for $15 an hour a couple of hours a week in the evening to monitor the special evening art activities. But the deadline to apply is Dec 28 so get your skates on. A completed City application is required. Contact Human Resources at 760/633-2727, visit www.encinitasca.gov or apply at City Hall, 505 S. Vulcan Avenue, Encinitas, CA 92024.

MUSEUMS

The San Diego Museum of Art has set aside a small room on the left of the grand staircase to showcase the work of Marianela de la Hoz a ten year resident of San Diego County who has established a following through her gallery Noel Baza. . Her detailed painting technique is informed by Surrealism and focuses on representational art. Heaven and Earth, the Determined Freedom of an Undetermined Life consists of an altarpiece with 11 individual paintings and is inspired in part by the Museum's painting, Madonna and Child, ca.1468 by Carlo Crivelli. But de la Hoz has given us more to ponder and discover with her new masterpiece showing until Feb 2013.

Beneath the Moon II: Journey through the City will be the first exhibition in the Museum's new, free, Welcome Gallery, which will rotate art and activities throughout the year. Spanish sculptor Miquel Navarro's workbegan this work as a commission for the 1994 exhibition La Ville: Art and Architecture in Europe, 1870–1993, at the Centre Pompidou in Paris. Over the last 18 years this game/artwork, which represents the transformations and perceptions of a city allows visitors to build their own city and explore an imaginary urban environment with others. Free educator-led workshops are held every Saturday and Sunday and are based on themes that change monthly.

Oceanside Museum of Art is one of 153 not-for-profit organizations nationwide to receive an NEA Challenge America Fast-Track grant. OMA is recommended for a $10,000 grant to support the program. This grant was generously matched with a gift of $10,000 by long time OMA supporter Herbert Gabriel.

The Museum of Contemporary Art San Diego will present Scoli Acosta: Elementalisthmus at its downtown location from February 3 through June 23, 2013. Los Angeles based Acosta's work is characterized by what he has described as "aesthetics of resourcefulness." His presentation at MCASD will feature a series of the artist's Pentagonal Monochromes (Tambourines), which are composed of canvas stretched over handmade stretcher bars, surrounded by a ring of jingles made from flattened bottle caps.

Read our report on the Tales of the Maya Skies at the Ruben H. Fleet Science Museum in the Picked RAW Peeledposting for December. And don't miss the Senior Monday lecture onMonarch Migration + IMAX® film Flight of the Butterflieswith speaker Bill Toone, the director of ECOLIFE, who is a widely recognized conservation biologist who hasn't missed a Mexican monarch migration in 25 years. The first Monday of the month Jan 7, seniors 65+ enjoy the Science Center exhibits, a lecture and an IMAX film at a discount of only $7. Lecture at noon, film at 2 pm

TRANSITIONS

We lost two lovely art supporters this year, Bill and Davidyne Mayleas . Bill Mayleas received his AB from Harvard University, his MA from the Manhattan School of Music and his Masters in Economics from UCI. Prior to moving from New York City to San Diego, Bill studied voice in Italy, built apartment houses north of New York City, produced plays Off-Broadway and was the president of an R & D company specializing in liquid crystal technology. As a board member, he tried to help the Lyric Theater of SD to renovate the Balboa Theater, but was happy to see that company eventually move into the North Park Theater. In addition, he was a writer with his feisty and adorable wife Davidyne. They wrote books together and apart as Davidyne Mayleas (The Gardiner Women, Rewedded Bliss, Woman Who Had Everything, Rewedded Bliss and Naked Call.) and Davidyne Mayleas Saxon (A Man of Property, By Appointment Only, Women Who Had Everything, and William Saxon Mind Bender. Davidyne, also a true New Yorker who never learned to drive was happy when they moved to Laguna and then to San Diego. They loved collecting art and filled their home with wonderful works. They spent their last years together in retirement in Tucson, Arizona. Bill leaves one daughter, Alex Heth, but they had no children in their long and happy life together. The will be greatly missed.

We wish Isaiac Crow the best of luck in his new location in Houston Texas. He will be greatly missed here and hopefully one day he will return to us.

Double Break gallery and shop in Bankers Hill and ICE Gallery in North Park are both closing this month.

TIDBITS

Anish Kapoor's Gangnam video in support of Ai Weiwei is now posted.Take a look as it is a hoot!

From ArtDaily: "Video artist Elizabeth Price, who uses collage and clutter to explore people's relationship to consumer culture, was named the winner of British art's much-coveted — and much-mocked — Turner Prize on Monday. Price, a London-based musician and co-founder of 1980s indie-pop group Talulah Gosh, beat three other finalists to snag the 25,000 pound ($40,000) prize, which is awarded annually to a British artist under 50. She was presented with the award by actor Jude Law at a ceremony at London's Tate Britain gallery. The judges praised Price's "seductive and immersive" video installations, which combine moving images, text and music. One piece, "The Woolworths Choir of 1979," hauntingly juxtaposes news footage of a deadly department store blaze with clips of church architecture and musical girl groups…."

One of the most significant drawings by Italian master Raphael's "Head of an Apostle" sold for $47.8 million in London when the estimate was only between $16 million pounds and $22 million. This set a record for any work on paper sold at auction.

Damien Hirst is no longer represented by Gagosian, but is still with his gallery in London White Cube. Hirst is worth about $350 million and might just go independent from now on. He recently worked directly with Sotheby's to sell work ….yes, that is right, work sold from the artists own studio not on the secondary market. His work has gone down as much as 30% in the last year however. Another Gagosian deserter may be Jeff Koons.

The Arts Tix Box Office has moved to make way for the redevelopment of Horton Plaza. For the next 18 months Arts Tix will be located at the Lyceum Theatre near the entrance to Horton Plaza from Broadway Circle, before moving into its new quarters in the new Horton Plaza Park in 2014. We worried that it might be closed entirely so this is good news.

There is a very interesting article in ArtInfo about the current and future use of the internet to market artworks. "The major players in the online art scene have carved out three basic ways to generate revenue. Straightforward e-commerce allows the user to purchase art with the click of a button. The site receives a cut of the sale. The second method entails charging galleries and dealers for curated listings. Once vetted, the sellers pay a fee to show their wares on sites. In the third method, known in tech circles as "lead generation," the site performs an intermediary function much like online matchmaking. Websites connect users with galleries and receive a commission only if that connection results in a purchase within a stated period of time." Read the whole article with examples as it gives some insite into the past, present and future

Historian - a broad-gauge gossip. Ambrose Bierce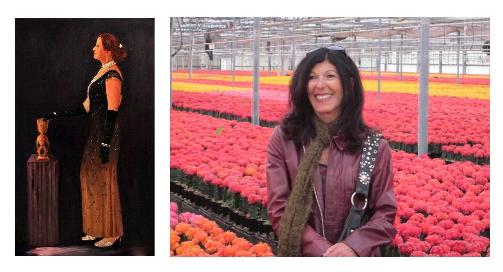 Raul Guerrero Portrait of Debra McGinty-Poteet; 2012, Oil on linen, 80 x 48 inches
Naomi Nussbaum, Synergy Art Foundation, photo by Jim Gilliam, Arts Administrator, Encinitas

Debra McGinty-Poteet, along with Naomi Nussbaum (both above), Ann Sergot, Irene de Watteville and Patricia Frischer make up the admin committee for P 2: PALETTE TO PALATE, an Eat Your Art Out dinner party for 100 VIP artists and patrons featuring artist designed table setting and including more public after party with band, silent art auction of Blank to Beauty canvases, a food boutique, and mystery surprises throughout the evening. The event will benefit Synergy Art Foundation, San Diego Visual Arts Network and Feeding America SD . Save the date: Sat. April 27 from 7 pm.

Hurrah! We are finally making headway in convincing the powers that be that the arts play a large part in the economic success of the city. The City Council approved a five-year blueprint for A Penny for the Arts, which will more than double the Commission for Arts and Culture's budget by 2017 to fund arts and arts education programs, cultural tourism promotion, special events (like the Balboa Park Centennial in 2015), deferred maintenance on arts facilities and public art.
The San Diego Foundation hosted a reception to welcome the board ofCERF+ (Craft Emergency Relief Fund + Artists' Emergency Resources) to San Diego. The reception was held at Quilt Visions Museum, in Liberty Station which is now showing Quilt Vision 2012: Brainstorms. We were wined and feed delicious treats and able to meet the board and staff of CERF+ and learn more about their 27-year history of providing emergency relief, recovery and readiness services to artists throughout the country. CERF is in the forefront of the recovery effort for artists on the east coast because of the damage by Sandy with its partners in the National Coalition for Arts Preparedness and Emergency Response. CERF+ has activated the CERF+ Artists' Relief Exchange to connect artists in need of help with offers of assistance. This new online mechanism for donations can be accessed at exchange.craftemergency.org or through the Studio Protector website.
It is official. A deal to sell the Pacific View Elementary School site to Art Pulse for an arts center has fallen through, after a deadline on the agreement passed with little progress and April Game decided not to risk losing their deposit. The school board seems caught not able to sell the site for housing or get the city council to agree on making it into an art center. Read the full article in the North County Times.
Great thanks must go to Surfing Madonna Oceans Project, which gave a grant to Dr. Tim Lueker of the DNA of Creativity - Sea Changes: Act Project. He will being using the grant to present at the American Geophysical Union Conference, AGU is a worldwide scientific community that advances, through unselfish cooperation in research, the understanding of Earth and space for the benefit of humanity. Mark Patterson creator of The Surfing Madonna Oceans Project has a mission to use the Surfing Madonna mosaic in Encinitas to raise awareness of issues affecting the world's oceans. The Sea Changes: Act project lead by Kira Corser addresses critical ocean changes, collaboratively with scientists and artists creating innovative motivators for community action; while addressing climate change, plastic pollution and sustainable fishing.
It appears this is the start of the plans for the 2015 celebration of Balboa Park. Not much on the site yet but EDGE 2015 will commemorate and rejuvenate the spirit of the 1915 Panama-California Exposition, which marked the opening of one of the greatest engineering feats in history, the Panama Canal. They hope EDGE2015 will be an awe-inspiring, year-long celebration full of extraordinary events and world-class exhibits which unites our community under one cultural banner and showcase the San Diego region as a model of innovation and discovery. You can follow them on facebook or tweet to @edge2015sd.
Art San Diego 2013 returns to Balboa Park for the 5th edition of the fair in the cooler month of November from the 7 th to the 10th, 2013. Next year's theme is COLLIDE which comments on diverse types of creative intersections – cross-disciplinary, cross-national, from art to film, from rural to urban – and how they manifest in both a visual and social setting.
Mayor Jerry Sanders shared The Village at Market Creek Art + Design Plan that will help grow southeastern San Diego into one of our most lively, multi-cultural arts destinations. Funded by a prestigious Our Town grant from the National Endowment for the Arts (NEA) and matched dollar-for-dollar by the Jacobs Center for Neighborhood Innovation (JCNI) and the Jacobs Family Foundation, this plan envisions what arts and culture in The Village can be now and in the future. The grant, secured by the City of San Diego Commission for Arts and Culture, was one of only 51 awarded nationally during the first round of Our Town funding last year. Let's hope Mayor Filner continues with the work the Commission for Arts and Culture does and find an excellent replacement for Victoria Hamilton.
The La Jolla Playhouse presented some brilliant local scientists in their Art of Science, Science of Art panel. We hope they hold many more of these events which prove not only that there is a close connection between the two but that we have top brain power right here in SD.
ArtReach is holding their second annualTastes & Toasts to Support Art in Schoolson Sun. Dec 2 at 4 pm at WineStyles (928 Orange Avenue, Coronado, 92118) $35 in Advance; $40 at the door o Sip, nibble and shop fine wines from around the world. More info: Judy Berman Silbert 619.615.1093
Cathy Breslaw shared her recent interview with Ed Fosmire, former Executive Director, Oceanside Museum of Art, now Deputy Director, Laguna Museum of Art, Laguna Beach. He talks about the development of his arts career.
A NTC Foundation update: Of the 27 buildings, 15 are now completed, Recently two-story barracks buildings containing a total of 52,500 square feet have been reconfigured into shops, studios, work spaces and offices that will now house Ballast Point Gallery, Barracks 17 Event Center, Brandiose, California State Parks, Casa Valencia Galeria Baja, FlightPath Intaglio Studio, Point Loma Tea, Ron's Shop, Studio E, Taylor Grace Designs, The Hot Spot! (pottery painting), the Women's Museum of California and Yellow Book Road Children's Books. Jean Isaacs San Diego Dance Theater, is transforming a new space into a white box theater with a new sprung wood floor (set for installation late Nov), theater lighting, raised seating for 135 and a high-end sound system. Read more details in Jim Chute's article for the UT. If you are interested in space at the NTC at Liberty Station contact: Whitney Roux 619.573.9300
OPPORTUNITIES (click to see a list of all current opportunities listed on SDVAN)
Space 4 Art is looking for a new Development and Communications Director. This is a full-time salaried position with a start date February 4, 2013. Cover letters and resumes must be received by December 1, 2012. Applicants should send a resume and cover letter to Bob Leathers (see our opportunity section for full details)

A call for artist is made for a sculpture competition for the plaza at Comm22 in Logan Heights by Karavasiles. Deadline is Nov 28 for this $75,000 commission. More info Nina Karavasiles 619.607.0511
San Diego Museum of Art Artist Guild is making a call for artists for En Plein-Air International Competition Exhibition. For more info: Maidy Morhous 619.684.5196 Submission by Jan 11, 2013.
The Escondido Art Partnership Gallery offers solo and curatorial space for local and regional artists. Expressions I: $400 (Approx. 52 feet of wall space), Expressions II: $400 (approx. 51 feet of wall space), Both space during one calendar month: $700. For more information about requirements see the Expressions Space page or contact the Gallery if you are interested in space for 2013.
The NTC Foundation has some beautiful studios, retail and office space (for nonprofits) available for rent and they want to connect to independent artists, artists groups, art framers, suppliers etc. For more info: Whitney Roux619.573.9300
The Museum of Contemporary Art San Diego has a membership associate position to fill. This is a PR, Marketing fundraising job where the applicant will work collaboratively with the Senior Annual Giving Manger. More info: jobs@mcasd.org 858.454.6985
Call to Artists from Arte Frescawho presents Mend Dec 18th through Jan 18th 2013. Artist Reception Friday, January 11th 2013 @ Mosaic Wine Bar 3404 30th Street SD, CA 92104 Theme: Rebuilding or 'mending' the world and our society after the apocalypse. Art / Photography Requirements: 2 pieces of art/photography per artist Minimum size 14" X 20" Maximum size of 30" X 40" (larger pieces accepted upon approval) to be delivered completed by Sun. Dec 16. More info: Angela Sahyoun 619.850.7096
Connector is a new Port of San Diego public art project designed to encourage artistic investigation of Port tidelands in the development of a temporary large-scale artwork that will travel to locations on tidelands in San Diego, National City, Coronado, Chula Vista and Imperial Beach. The selected artist or artist team will create a dynamic, transportable artwork that transforms five unassuming spaces on tidelands in an imaginative and unexpected way. Art Budget: $275,000 Application Deadline: January 15, 2013. For more info: Public Art Office 619.686.6465
MUSEUMS
Mingei International Museum in Escondido is the place to begin your holiday shopping with Mingei at Treasures Art Sale! Find the perfect gift or discover your own signature piece among thousands of objects donated to the Museum but never accessioned into the collection. Textiles and clothing, beads, Mexican pottery, teddy bears and more at prices from $1 to $2,500 and everything in between on Dec 1 from noon to 5 pm. Or make your own handmade holiday gifts inspired by the Museum's exhibitions and collection. Make and embellish gourd rattles, explore the wonder of blue through beaded jewelry and create unique notebooks with paper and printmaking techniques. All materials included Members, students and faculty: $30, Non-Members: $40 on Dec 12 from 5 to 8 pm
Starting Dec 15, at The San Diego Museum of Art, Beneath the Moon II Journey through the City by Spanish sculptor Miquel Navarro's began as a commission for the 1994 exhibition, La Ville: Art and Architecture in Europe, 1870–1993, at the Centre Pompidou, Paris. Also beginning is Masterworks in Metal, Ink, and Silk
from the Suzhou Museum and Alternative Accounts Plains Indian Ledger Art from the 19th Century to Now. This exhibition has been curated by 15 students enrolled in Representing Native America at UCSD and is led by Ross Frank, Associate Professor, Ethnic Studies Department, and Teri Sowell, lecturer, Visual Arts Department.
Timken Museum of Art is the third of the three museums in the Behold, America!: Art of the United States from Three San Diego Museums with SDMA and MCASD. The MCASD exhibits Frontiers, emphasizing landscape painting. The SDMA concentrates on Figures and American portraiture. All three will also both show components of Forms.
The Museum of Contemporary Art San Diego will present The VeryLarge Array: San Diego/Tijuana Artists in the MCA Collection at its downtown location beginning November 29. Featuring more than eighty artists and representing five decades of collecting, this expansive group show of Museum acquisitions highlights many of the region's most beloved and accomplished artists. Watch especially for Einar and Jamex de La Torre, Eleanor Antin, Mely Barragán, Adam Belt, Tania Candiani, Alida Cervantes, Lael Corbin, Stephen Curry, Roman de Salvo, Brian Dick, Steve Fagin, Amanda Farber, Manny Farber, Lynn Fayman, William Feeney, Russell Forester, Faiya Fredman, Raúl Guerrero, Jay Johnson, Jean Lowe, Kim MacConnel, Heather Gwen Martin, Richard Allen Morris, Julio Orozco, Jaime Ruiz Otis, Iana Quesnell, Marcos Ramírez ERRE, Gail Roberts, Daniel Ruanova, Ernest Silva, Rubén Ortiz Torres, Perry Vasquez, Yvonne Venegas, who are all also SD Art Prize or New Contemporaries artists.
Oceanside Museum of Art a special National Quilt Showon right now organized by the Dairy Barn Southeastern Ohio Cultural Arts Center . We enjoyed viewing this show when we attended the Art after Dark: Come as You Aren't which showcased works from You: Investigating Identity.We loved the works by Kelly Schnoor, a whole wall of plates with own take on souvenirs; a haunted staircase by David Ghilarducci, the exhibition opening of The Beauty in the Beast: Crafting Creatures by Neville Page. Two news shows open in Dec Eniroscapes: Jen Trute Retrospective and Flavia Gilmore, Paper Wood, Metal. Both opens Dec 8, the second with a lecture at 2 pm and runs to April 28 in 2013.
The San Diego History Center has completed work on an 18-month, grant-funded project enhancing access to the Edward H. Davis Collection of Indian Photographs and Drawings with the addition of nearly 5,700 online images and records. This newly digitized collection is now viewable to the public at the web site: November is Native American Heritage Month!
Ruben H. Fleet Science Museum TALES OF THE MAYA SKIES presents the rich history and culture of the ancient Maya civilization at Chichén Itzá, immersing audiences in Maya science, art and mythology. Southwestern College Professor of Art History Mark Van Stone, an expert specializing in Maya Hieroglyphs and calligraphy who worked on graphics for the film, and will speak on Science and Prophecy of the Ancient Maya at the Fleet on December 3. All ages will enjoy LET IT SNOW, now playing through the holiday season! Animated holiday digital show features seasonal sights and festive classics from Frank Sinatra and Chuck Berry to Burl Ives and Brenda Lee––it even includes a stunning multi-media finale by the Trans Siberian Orchestra immersed in delightful animation and a full-dome giant-screen setting.
TRANSITIONS

Victoria Hamilton, City of San Diego Commission for Arts and Culture, Executive Director is stepping down after 24 years. Dana Springis the interim ED.
Susanna Peredo is leaving the San Diego International Airport Arts Program to pursue other interests.
It is with profound sadness that Synergy Art Foundation announced the loss of Charlie Miller who passed away suddenly on November 4th 2012, in Tijuana. Born in Ohio in 1966 and raised in Los Angeles, Charlie attended the Art Center in Pasadena at the age of 15 and, after high school, attended Otis/Parsons School of Design in Los Angeles and the Cooper Union School of Art in Manhattan. From there he spent several nomadic years developing and creating his art including residencies in Philadelphia, New York, Madrid, Baton Rouge and Tijuana. A Celebration of his Life will be held in San Diego on a date TBD. If you wish to reach out to his family, please feel free to email dbray@flowserve.com
Rocco Landesman confirmed his plans to step down as Chairman of the National Endowment for the Arts at the end of the calendar year announced by Americans for the Arts President and CEO Robert L. Lynch. NEA Senior Deputy Chairman Joan Shigekawa will serve as the acting head of the agency until a permanent successor is confirmed.
TIDBITS
Visual AIDS began Day With(out) Art on December 1st, 1989 as a national day of action and mourning in response to the AIDS crisis. By shutting down museums, it was meant to inspire positive action and make the public aware that AIDS can affect everyone. It is now estimated that 8,000 national and international museums, galleries, art centers, AIDS Service Organizations, libraries, high schools and colleges take part. In 1997 Day Without Art become a Day With(out) Art in order to promote positive programming and events meant to draw attention to the continuing pandemic. Although we know of no San Diego Day With(out) Art programs this year, we think it is worth remembering on Dec 1 and what our world would be without art.
Irene de Watteville pointed out a fascinating article about Yoko Ono in the New York Times by Lisa Carver in an essay adapted from "Reaching Out With No Hands: Reconsidering Yoko Ono," published by Backbeat Books Read and muse over her life.
Jim Wilsterman aimed us at the Memoto Lifelogging Camera, which takes two five-megapixel pictures a minute tagged with GPS data and lasts for two days on a single charge, operating 24-hours a day. It is a bit of plastic a little less than an inch and a half square with a tiny circle on the front that exposes the camera lens. When the camera is hooked up to a computer to charge, it uploads its cache to the cloud, allowing users to access their life facsimiles from anywhere on earth. Its goal of $50,000 on Kickstarter reached a ¼ of a million dollars long before the end of the appeal. One gift was a camera for a $199 donation about $80 off the expected retail price when launched in Feb 2013. Documented your fifteen minutes of fame with 30 photos can now be part of your bucket list.
The titled of Ai Weiwei's "Gangnam Style" parody is "Cao Ni Ma," a phrase that's in reference to the expression "Grass Mud Horse," which is used to get past China's internet censors and means, in essence, "fuck your mother."
Is money now making art seriously uncool? Jeffery Laudenslagersends us this report from Art Info.
Would you like to meet people who are engaged in their communities, tolerant of others' differences, and more willing than most to help out those in need? Try an art museum. People who regularly attend arts events are more likely to embody the aforementioned qualities, even after taking into account such variables as age, race and education. That's the key finding of a new study sent to us by John Chalmers by political scientist Kelly LeRoux of the University of Illinois at Chicago. It's the first in a series of studies on the arts and society funded by research grants from the National Endowment for the Arts.
Larry Gagosian is being sued by 93-year-old art collector Jan Cowles for more than $14 million after her son, Charles, allegedly sold Gagosian a piece from Roy Lichtenstein's "Girl in Mirror" series without her permission. Gagosian in turn, sold the piece to a buyer for $2 million, though it was allegedly worth $4.5 million. Gagosian's deposition lasted a total of 7.5 hours — touches on various aspects of the dealer's business practices and the case seems to hinge on it an art dealer can act for both the buyer and seller without a conflict of interest. Read more in the ArtInfo article.
There have been reports of soft auction sales but the 13 November evening auction of contemporary art at Sotheby's New York totaled $375,149,000, the best auction result in any category in the Company's history. "This has been an extraordinary year for Contemporary Art at Sotheby's," commented Tobias Meyer, Worldwide Head of Contemporary Art at Sotheby's. "Tonight's record results bring our 2012 total to well over $1 billion…" But wait, Christie's notched its largest-ever Postwar/Contemporary evening sale on the next night Wednesday, delivering a stunning $412,253,100 tally, Beating Sotheby.
Gossip, even when it avoids the sexual, bears around it a faint flavor of the erotic.
Patricia Meyer Spacks

Vicki Leon continues to exhibit Quilts of Light until Nov 10 at Noel-Baza Fine Art ( 2165 India Street, SD 92101) She worked with choreographer Faith Jensen-Ismay from Mojalet Dance Collective to bring to life this concept using contemporary dance along with the interactive sculpture and thereby creating a new and unique art experience through the inter-disciplinary collaboration The San Diego Foundation helped to fund this project through the Creative Catalyst grants. Program More info: noel-baza@cox.net 619.876.4160. Photo above left.

Eat Your Art Out a Dr. Sketchy Anti-Art School: Haunted High Tea was a huge success to SDVAN.. We got a six minute mention on Channel 6 View the video here . We raised some dosh plus in kind donation from the four artist involved Albertine Feurer-Young, Nancy Carp, Yesenia Maybee, and Matthew Hohlfeld. Our wonderful hostess was Nikki Haritatos and the fabulous model, Zoe Tantrum gave tips on posing. Lunch was held in theSterlings Mobile Barber Co.'s Airstream Trailer at the curbside and there was sketching and prize giving at The Ruby Room. Cake pops by Cutie Pops. Photo above right by Albertine Feurer-Young.

The Escondido Arts Partnership/Escondido Municipal Art Gallery and the PhotoArts Group (PAG) present: talks and video presentation by the Sea Changes:ACT project of DNA of Creativity with Dr. Tim Luekerof the Scripps Institute of Oceanography and Kira Carrillo Corser, a professional artist, photographer, journalist. The talks are on the Natural Beauty of the Oceans and Major Threats to Ocean Life on Nov 10th, from 3 - 4:30 pm. The talk will be followed by the artists' reception for the Magic of Water, a photographic exhibition by PAG coordinated by Irv Lefberg. The photographic show runs from November 6th through November 30th.

David Malmuth , local developer and friend to the art I.D.E.A district, and Dalouge Smith, president and CEO of San Diego Youth Symphony, talk to KPBS (watch the video) about the arts community's wishes for mayor. They advocate support in three areas. Branding San Diego as an innovative capital could give the city a greater sense of place and the 2015 Balboa Celebration could be a big part of that happening. An environment that encourages a creative community to stay and grow in our city could happen with more projects like the I.D.E.A. district. The use of the arts to encourage economic growth could be aided with more funding like increasing the Tax on Tourist that goes to the arts from $.005 to a whole cent.

We are so grateful to Julio Rodríguez, Cecilia Ochoa; Brenda Miranda and Juan Saldana for facilitating our trip to Entijuanarte 2012 at the Cecut in Tijuana . There is always something new and exciting to see with each trip. We want especially to pass on our compliments for the dance performance by Lux Boreal, which was unexpected and got rave reviews from our group. We felt we got a more authentic experience by eating at the great food stalls at the fair. Maybe not so VIP, but with the wine flowing and that rocking music, it was a hoot.

National Science Foundation awards a $2.6m grant to the Balboa Park Cultural Partnershipto lead a national innovation incubator project integrating arts-based-learning and STEM (What we in SD call STEAM).We heard more about theinnovation Incubator grant program at the Reuben H. Fleet Science Center Community Forum when San Diego Innovation Alliance members were invited to join a special informational meeting with Harvey Seifter, Art of Science Learning founder and the project's director and principal investigator.

We are so glad to have the voice of Robert Pincus back even if it is only one article in the San Diego Magazine. A City with Two Minds speaks of public art in SD and differences between two camps of aesthetics. Thanks to Jim Wilsterman from the Grossmont College Sculpture Groupfor steering us to this article.

San Diego Art Prize 2012 at Art San Diego Contemporary Art Fair. We hear news from the fair organizers that, "Sales of artwork were reported to be over $1 million based on post-fair surveys. Works such as Dewain Valentine, Clay Walker, and Rosenquit were reported as sold. Lee Spiro of Leslie Sacks reported selling an important Joan Miro. Dave Hampton reported selling a Charles and Ray Eames chair. Almost all of solo-artists reported multiple sales with attendance and sales at the event exceeding expectations." The fair looked great even if the heat was a huge issue, but next year's fair date will be moved to significantly later in the fall to allow for a cooler climate. The official date for 2013 should be announced later this month.

Scott White Contemporary Art has a new Artist in Residence program with San Diego based conceptual artist David Adey (SD Art Prize). For the next year, they will be working closely with David as he creates an entirely new body of work. His efforts will culminate in an exhibition at SWCA on September 7th, 2013. The new Artist Residency program will run for 5 consecutive years. More info: info@scottwhiteart.com.

On Monday, October 8, the Commission for Arts and Culture presented the Penny for the Arts initiative to Committee on Economic Development and Strategies. Strong support came from the councilpersons for the 5-year blue print and the committee vote was unanimous to move it to the full City Council for approval. Kevin L. Faulconer seconded the motion. This would double the existing funding. This is now seen as an economic decision and not one just based on the arts as an extra. The arts attracted two million visitors and $170 million of spending to San Diego in fiscal year 2011, employing around 6,000 people. Out-of-town guests who come for arts events stay an average of two days longer and part with twice as much cash as the average tourist.

Stephen Burns is now an official Adobe ACP (Adobe Community Professional). Their mission is to provide high caliber peer-to-peer communication educating and improving the product skills of Adobe customers worldwide. All ACPs exemplify the program fundamentals of product proficiency, enthusiasm, and professionalism. Congratulation…you deserve this so much.

Horacio Jones is one of San Diego's most conscious filmmaker through his amazing support of the visual arts, music, and culture. He is also Fernando Vossa Take a look at his new vision that is guided by Mario Torero called the The Condor and The Eagle: Reuniting the Americas through Art.

OPPORTUNITIES (click to see a list of all current opportunities listed on SDVAN)

On Monday, Nov 5 at 6:30 pm, the OMA - Artist Alliance Quarterly Exchange is a relaxed gathering where OMA Artist Alliance members can socialize and participate in critique sessions and educational programs promoting professional development. Patricia Frischer presents - GOOD, YOU HAVE TALENT AND IMAGINATION...? Exploiting your resources - Managing your expectations - Facilitating collaborations. This is a great opportunity for all artists to get valuable advice from a seasoned professional on managing and marketing your art career. Plus our first Members Share & Critique Session. 704 Pier View Way, Oceanside 92054 . For more info: Larry Vogel 760.435.3720

WRAP is a new Port of San Diego public art project designed to encourage artistic investigation of Port tidelands in the development of a temporary multi-site artwork. The selected artist or artist team will create an artwork that creatively reveals some aspect of the working port or of the unseen activities in the maritime facilities through the artistic approach of wrap/wrapping. For more info: callsforartists@portofsandiego.org 619.686.6465

The San Diego Museum of Art Artists Guild announced a call for artists for the International Plein-Air Exhibition to be held at the L Street Gallery from Feb 20 to March 20, 2013 and in with an Online Gallery. The show will be juried by world-class art historians Martin E. Petersen and Jean Stern. Due date Jan 11, 2013, $35 entry fee. For more info: Maidy Morhous 858.259.0234

MUSEUMS

The San Diego History Center - Landscapes Rediscovered features rarely seen Depression-era landscape paintings from acclaimed San Diego artists Charles Reiffel, Maurice Braun, and others that feature familiar locations throughout San Diego County like Point Loma, Mt. Cuyamaca, and Mission Hills. Some of these historically significant works were commissioned by the federal government through the Works Progress Administration to beautify public spaces but have not been seen by the public in decades! Showing until June 2013.

Ruben H. Fleet Science Center - Flight Of The Butterflies is the new Imax film at the Fleet. Join the monarchs' perilous and extraordinary journey while following an intrepid scientist's 40-year search to find the monarchs' secret hideaway. Breathtaking cinematography, a scientific mystery and hundreds of millions of real butterflies make this film soar! If you have never seen the dome screen of the Science Center, this would be a great introduction to surround vision. NANO—Imagine and Discover a World You Can't See! is a new exhibition about nanoscale science, technology and engineering. This 400-square-foot exhibition includes hands-on interactivities that explore the societal and ethical implications of this new technology. Nano was created by the Nanoscale Informal Science Education Network (NISE Network) with support from the National Science Foundation.

The San Diego Museum of Art Three new exhibitions Marianela de la Hoz, Behold, America! and Charles Reiffelare opening soon. Heaven and Earth, the Determined Freedom of an Undetermined Life features new works by San Diego-based artist Marianela de la Hoz. Marianela will host an intimate brunch, lead a workshop, and is narrator of the audio tour for visitors. Artist Deborah Butterfield will give an engaging talk on her work during the Behold, America! Symposium. Acclaimed artist, Pae White will also give a talk on her work. Learn different drawing techniques and take home your own unique interpretation of a work from the Museum Collection with a new program Drawing in the Galleries, Each workshop focuses on a particular technique based off or taking inspiration from works on view. Held on the first and third Friday of each month from 2-3 pm. $10 members, $15 non members.

Exploring the developmental process of character design, starting on Oct 29 th, just in time for Halloween, when people are creating costumes of their best alternate identity, Oceanside Museum of Artwill feature drawings, final digital concepts and 3D models of some of the most thrilling creatures designed by Neville Page. Recognized as one of the most innovative character and creature designers in the entertainment industry, Neville Page will display creature design from films such as Prometheus and Super 8, among others. Show until Dec 2.

Just a reminder that the museum at California Center for the Arts, Escondidois showing Mid-20th Century Drawings Of Raul Anguiano: The Heart & Soul Of Mexico opening Sept 28 until Dec 2.

From Oct 12 to Feb 18, the SD Natural History Museum presents BOLD: The Art of DNA Barcoding Joseph Rossano's sculpture series stems from a collaboration with leading biodiversity scientists, including Dr. Daniel H. Janzen of the University of Pennsylvania. BOLD is an acronym for Barcode of Life Datasystems. . We are featuring this show on our DNA of Creativity website as well. Chocolate. Oct 12 through March 10, 2013 is a repeat in time or Halloween of the story behind this crave-worthy treat. Chocolate will engage the senses and reveal facets of this sumptuous treat that you've never before considered.

TRANSITIONS

The UCSD Crafts Center will be closed during the 2012-13 academic year pending resolution of budget shortfalls and renovations needed to the Crafts Center facility. Workshops, non-credit classes and art exhibits through the Crafts Center will not be offered this academic year. They are looking for $1.5 million to renovate this facility. We heard from Dick Ditore as follows, "I think this is an outrage. We as artists, and residents should be up in arms and sending letters right away. This is a jewel in San Diego for spreading the word, and education. I started there and am forever grateful to the home I found. I know that this is a tough economy, but I am really tired of the arts getting the first and biggest hit. I have seen first hand a lot of construction and money spent at UCSD and it certainly was not on the craft center. Maybe if enough people write in, complain, and forward this info to everyone we know we can make a change. There has to be another answer." Contact Dick for more info.

Californians for the Arts no longer has to use a fiscal agent. It is now a501(c)(3) charitable organization. It will continue with its mission to increase public awareness of the importance of the arts; to ensure that the arts are an ongoing part of the public dialogue; and to encourage Californians to care about the arts as a critical component of their own lives and the lives of their communities. It will continue to work with California Arts Advocates, which is a 501(c)(4) nonprofit that functions under different operating rules than (c)(3) charitable groups. Local Dalouge Smith is the president of CA Arts Advocates and president of the board of CA for the Arts. But this info was taken from their website, which does appear to be out of date. Do remember that the California Arts Council is a different group with eleven members, nine appointed by the Governor and one appointed by the President pro Tempore of the Senate and one by the Speaker of the Assembly. The member from SD is Adam Hubbard whois a ceramics and visual arts instructor at the La Jolla Country Day School.

TIDBITS

They are doing it right in the UK. Remember this is a small country but the Tate had one of the largest reaches of any arts organization in the world. In 2011/12, it was a record year for loans as 1,621 works were lent to 279 venues across the world, including 1,105 works to 147 venues in the UK. A total of 7.1 million people visited the four Tate galleries. The Tate has strengthened its partnerships with 18 regional galleries across the UK through its Plus Tate network, offering support, collection loans and expertise in a challenging economic climate. The Turner Prize 2012 exhibition features work by the four shortlisted artists : Spartacus Chetwynd, Luke Fowler, Paul Noble and Elizabeth Price.

Tate confirmed that at 15.25 Oct 7 there was an incident at Tate Modern in which Vladimir Umanets wrote his name and the phrase "A Potential Piece of Yellowism." defacing one of Rothko's Seagram murals by applying a small area of black paint with a brush to the painting. I wonder if they will bring in lots more guards to protect the works from taggers. But it is good to know that there will be no permanent damage to the painting, What a sacrifice Umanets made for his cause. I guess he wanted to be in prison in order to write a book and get a great deal of money from a publisher. We suspect it will only be his 15 minutes of fame.

From Art Info: Culture vultures on the hunt for the latest international art hub will enjoy the San Francisco Museum of Modern Art's latest exhibition, Six Lines of Flight: Shifting Geographies in Contemporary Art. The curator, Apsara DiQuinzio, received a grant in 2010 to travel the globe and find six relatively off the beaten path cities where significant new art activity has taken root in the last dozen years. Her findings — selections of artwork from Beirut, Lebanon; Cali, Colombia; Cluj, Romania; Ho Chi Minh City, Vietnam; San Francisco (surprise, surprise), and Tangier, Morocco are currently on view at the museum.

James Bond Day at Christie's presented a charity auction of 11 star lots of memorabilia directly from EON's Archives n celebration of 50 years of James Bond on screen. The auction realized a total of $1,214,448 with proceeds from each lot set to benefit specific charitable institutions. Aston Martin DBS used by Daniel Craig as James Bond in Quantum Of Solace and sold to benefit Barnardo's.$390,101 and his swimming trunks from Casino Royale sold to benefit Women For Women realized $71,876. Lots of stars were in attendance including Sir Roger Moore and Dame Judy Dench.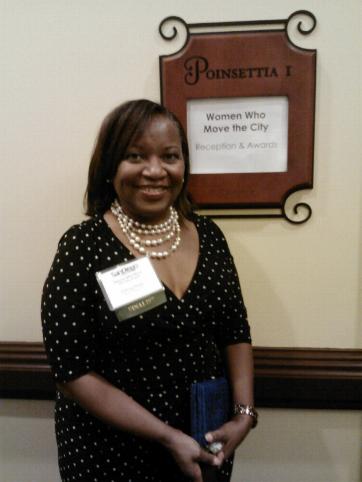 Gossip needn't be false to be evil - there's a lot of truth that shouldn't be passed around. Frank Howard Clark
Our photo today is in support of Felicia Shaw (SD Foundation) who we nominated for the San Diego Women Who Move the City award. She was one of the finalist along with other SDVAN supporters: Felena Hanson (Hera Hub) , Paige Simpson ( Balboa Park Cultural Partnership), Debra Turner Emerson (St. Madeline's Sophie's Center), Ann Berchtold (Art San Diego Contemporary Art Fair), Liz Edwards SD Spirit Festival), Jessica McKimmie (Do good Communications), Jolee Pink ( Wabisabi Green), and Seema Sueko (Mo'oleto Performing Arts Company).
Kelly Bennett of Voice of San Diego tells us that Derrick R. Cartwright, the former director of the San Diego Museum of Art, is returning to San Diego to become Director of University Galleries and Professor of Practice at the University of San Diego.
Attendance at Art San Diego Fair was up over 20% and exceeded 10,000 despite the weather and heat inside the new venue in Balboa Park. We will have to wait to see if the sales figures helped to off set this disadvantage and what plans for next year might be.
First we have September Arts Month and now the San Diego Commission for Arts and Culture will present Fall for the Arts, in October as part of National Arts and Humanities Month. They say that special programming for this is happening but we think, by now, every month is Arts Months in San Diego.
Congratulations to John Eger, Paige Simpson with the San Diego Innovation Alliance and co-sponsored KPBS who arranged this debate at the Museum of Photography in Balboa Park. Watch and make your own decision. Paige was able to announce the Innovation Incubator grant of $2,654,895 awarded to SD from the National Science Foundation. This will be STEAM project (Science Technology, Engineering, ART and Math) and is one of the first in the nation!!! Patricia Frischer is on the San Diego Innovation Alliance committee and will keep us informed of future progress.
Wendy Maruyama 's large-scale sculptural installationThe Tag Project features groupings of ID tags resembling those worn by Japanese Americans as they were sent to the internment camps. Approximately 11 feet tall and weighing more than 100 pounds, each grouping contains enough tags to represent every person in one of the 10 U.S. internment camps. The installation features three of the 10 groupings and is located in the upper lobby of the Old Globe Theatre. Admittance to this art exhibit is included in the ticket price to Allegiance and is available for viewing 45 minutes prior to showtime and from 3-5 p.m. on Tuesdays beginning September 25.

Ellen Speert, Director of the Center for Creative Renewal has attended the Art of Management conference in York, England where she presented a workshop on the use of intermodal expressive arts in enhancing creativity in organizational management. She will offer a day of creative renewal on her return Oct 6, 9:00 - 5:00
The Center for Design and Geopolitics and The Arthur C. Clarke Center for Human Imagination (Sheldon Brown) have a home in the new Structural/ Materials Engineering Building at UC San Diego (UCSD) . This is a new opportunity for art and science to merge at UCSD and we hope for better results than at Calit2 which has struggled with funding and seems more science than art.
OPPORTUNITIES (click to see a list of all current opportunities listed on SDVAN)
Give visual voice to your prayers by creating a prayer flag and submitting it to Oceanside Museum of Art's Prayer Flag installation on view at OMA Oct 14- Dec 31. Artists are invited to design a unique flag made of fabric and other materials that reflects their current and future hopes and dreams. Flags should be approximately 5" x 8" with a 3" sleeve on the top backside of the quilt and must arrive at Oceanside Museum of Art by September 28. More info: Danielle Susalla 760.435.3720
The USA Project is cloud funding much like Kickstarter but specializing in Fine Art. The only requirement is that a member of the team has to be a graduate of a four year art school i.e. have a BFA. We supported the Mascot project with this group and they were able to raise the money they needed for their summer tour. So take a look and see if this is a fundraising possibility for you. More info Jesse Rosen
Zepf Alt. Space and Gallery is looking for an intern for 6-10 hours per week to support with day to day operations of gallery. The Intern will support Zepf Alt. with preparations for the shows on a weekly basis and the installation of shows the week prior to opening receptions. For more info: Andrew Estrada 619.244.9605
We heard from Carolyn Mickelson that Camp Pendleton is looking for volunteers with skills to teach or provide a service to retiring Marines. They have many injured Marines who work at local businesses learning a new skill while they recover ensuring a smooth transition out of the military. So if you teach a skill or If you know of any local businesses seeking an intern i.e. a motivated Marine, then please help a warrior focus on a new skill and career and gain a valuable task driven employee in the process. For more info: Wounded Warrior.
The La Jolla Art Association Gallery request art works on the subject Femmes Fatales for a take-in: Sunday, Oct.21st at 5:00 PM. The show is Oct. 21st to Nov.4 th. Reception: Saturday Oct.27th @ 7:00 PM. The theme can be imagined as women in all circumstances or occasions especially dangerous. They are looking for interesting and unique art. Fee $25 for one piece, $35 for two pieces, $40 for three pieces. More info: Judy 858.459.1196
The Far East Project produced by So Say We All wants you to send photo images that best capture the soul of East County. Scanned family photos, portraits, landscapes of places, they want it all. Whether you shot on an expensive SLR, used your cellophane's camera, or broke out the photo album and started scanning, you can help them in their mission to create a living people's history of San Diego's East County. Chosen entries will be printed and displayed at showcases and galleries throughout the fall and winter of 2012, as part of El Cajon and La Mesa Centennial celebrations, Far East performance showcases, and future print publications. Website submission All photos should be submitted in jpeg format. Multiple submissions are encouraged. More info: Justin Hudnall
Capturing the Wonder of Women is the first juried show and first exhibition to be held at the new space for the Women's Museum of California at NTC at Liberty Station opening Nov 16 th at 6 pm until Jan 30th, 2012 Submissions are only accepted via the online process with images as e-mail attachments. For more info: info@womensmuseumca.org 619.233.7963
MUSEUMS
Mingei International Museum presents Blueprint on Friday, Sept. 28 from6pm - 9pm ($20 / $15 for Mingei and Writers, Ink members), an evening of food, music, short stories, poetry and an appreciation of all things blue – presented by Mingei and San Diego Writers, Ink. Hosted by Grant Barrettfrom public radio's A Way With Words, Blueprint will feature short readings of poetry and prose, drinks and nosh, jazz fusion from SoleMar, and a hands-on bookmaking project with artist Liza Alvarez.
From Oct 12 to Feb 18, the SD Natural History Museum presents BOLD: The Art of DNA Barcoding Joseph Rossano's sculpture series stems from a collaboration with leading biodiversity scientists, including Dr. Daniel H. Janzen of the University of Pennsylvania. BOLD is an acronym for Barcode of Life Datasystems. . We are featuring this show on our DNA of Creativity website as well. Chocolate. Oct 12 through March 10, 2013 is a repeat in time or Halloween of the story behind this crave-worthy treat. Chocolate will engage the senses and reveal facets of this sumptuous treat that you've never before considered.
Behold, America!: Art of the United States from Three San Diego Museums starts at The Museum of Contemporary Art San Diego, Sep 16, 2012 through Feb 10, 2013 starts will open in November at The San Diego Museum of Art, and Timken Museum of Art. There is an impressed quantity of contemporary works in the show by t San Diego Artists including many SD Art Prize recipients. Read about and see images of this show on our blog.
Oceanside Museum of Art is hosting the 17 th biennial juried exhibition of Quilt National. Thirty fabulous selected quilts honor the quilting tradition while embracing new forms of expression. The exhibition opens with a preview reception on Saturday, Oct 13 from 5:00 to 7:00 p.m. and runs to Feb 10. Make sure and seeFiber Dialogues a group of Southern California artists , interested in responding to the works in the national. Opening the same evening but continuing only until Dec 30 is the Prayer Flags Project, 100 local hand-crafted flags (many local) hung in the OMA lobby spreading prayers throughout the community. Art After Dark: Come as You Aren't is the affordable Halloween bash on October 26. Guests are invited to spend an evening dressed as their own altered identity. Tickets are $20 for OMA members or $30 for nonmembers. Info: 760.435.3721
Brooklyn-based sculptor and photographer Susan Graham begins the season at Lux Art Institutewith an exhibit of industrial, all-too-human products that have undergone imaginative reinvention. Influenced by dreams, fears and memories of growing up in the American Midwest, she uses sugar and porcelain to transform unwieldy machinery and industrial goods— trucks, guns, lawnmowers—into delicate, elegantly surreal objects.
All starting in Oct at the Museum of Photographic Arts Ruud van Empel: Strange Beautyconstructs his works through staged photography, digital enhancement and collage, Soapbox! The Audience Speaks from Oct 6 for one entire year is MOPA's first crowd-sourced exhibition that uses engaging new technology and interactive processes to allow visitors the opportunity to rate images both online and in the gallery. Photo|Synthesis: 7 th Annual Youth Exhibition. Photo|Synthesis is a juried selection of artwork that showcases the creativity and artistic expression of San Diego's youth.
Just a reminder that the museum at California Center for the Arts, Escondidois showing Mid-20th Century Drawings Of Raul Anguiano: The Heart & Soul Of Mexico opening Sept 28 until Dec 2.
TIDBITS
The U-T San Diego has officially purchased the North County Times. Union-Tribune San Diego was purchased in December by local hotelier and developer Doug "Papa Doug" Mancheste r and radio entrepreneur John Lynch. The price was $11.95 million.
ARTINFO reports that despite being panned by critics, Damien Hirst's first major exhibition in 20 years smashed box office records at the Tate Modern, attracting almost half a million visitors in five months. The 463,087 visitors, which equals about 3,000 a day, made Hirst's the most visited solo exhibition ever held at the gallery, ahead of Edward Hopper in 2004 and Gauguin in 2011.
Red Line a San Diego produced thriller is having its world premiere at the San Diego Film Festival on Saturday, Sept. 29. This thriller was filmed in one small sound stage in Scripps Ranch; it is one of the few films at the festival to be produced entirely in San Diego, produced on a low budget with professionals as well as hired local students, which is usually unheard of in the industry.
Fashion Week San Diego TM this year is from Monday, Oct. 1, to Sunday, Oct. 7 with thirteen cutting edge designers unveiling an original runway collection at Hard Rock Hotel San Diego, The local designers collections will include ready-to-wear, jewelry, sportswear and plus size. The winning designer, as voted by the audience of Fashion Week San Diego, will win a business package to help make their line a reality. Fashion Week San Diego's goal is not only to introduce these designers to the community, but also help give them momentum to grow.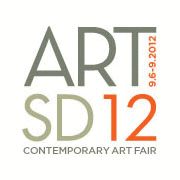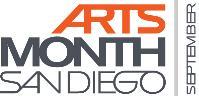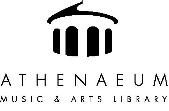 Gossip is when you hear something you like about someone you don't. Earl Wilson
You are invited to the San Diego Art Prize 2012 Booth #C19 at New Art City: Art San Diego Contemporary Art Fair: September 6-9 featuring Arline Fisch with emerging artist Vincent Robles, Jeffery Laudenslager with emerging artist Deanne Sabeck. VIP Opening night Thursday Sept 6 from 7 to 9 pm, $65 online, $75 at door. Hours: Fri and Sat, Sept 7/8 from noon to 7 pm, Sun, Sept 9 from noon to 5 pm $10 - $25 ( Balboa Park Activity Center, 2145 Park Boulevard, San Diego 92101).More info: Patricia Frischer 760.943.0148 or Ann Berchtold
The winning artists for the Athenaeum's 21 st Annual Juried Exhibition have been announced. First place honors went to artist Vincent Robles (SD Art Prize emerging artist) for two of his pieces, entitled Circumference and Gable. Vincent Robles is a California-based furniture maker and conceptual artist who begins his explorations through the constructs of furniture building. Emily Sevier and Matthew Mahoney were second and third place winners. This year's jurors, Ben Strauss-Malcolm, Gallery Director for Quint Contemporary Art, and Jill Dawsey, Associate Curator for the Museum of Contemporary Art San Diego, went through 900 entries to choose the show.
Art San Diego has been titled for this year, New Art City and will present Vision Chine – an exhibition showcasing a broad spectrum of Chinese contemporary and traditional art. The Fair welcomes 50 Chinese delegates who have contributed to the exhibition, including artists, curators, art directors and collectors. "We are honored to have the pleasure to attend ART SAN DIEGO," said Liu Chengxuan, President of China Culture Newspaper and the organizer of the exhibition. Thurs, Sept. 6 th - VIP Opening Night Reception; Fri and Sat, Sept 7 and 8. 12 - 1pm - Art Collectors Breakfast, 1 - 4pm - Art & Design Talks; Fri, Sept 7
5 - 7pm - Vision China: Welcome Reception; Sat, Sept. 8th, 5 - 7pm -The Vault: Contemporary Art & Fine Wine, 7 – 1pm - After Party at the W Hotel; Sun, Sept 9 th : Fusion: Contemporary Art and Fashion: 14 designers' collections from Fashion Week San Diego 2012
San Diego Magazine's Women Who Move the City Event 2012 will take place on Tues, Sept 18, from 6:30 – 8:30 PM at the La Costa Resort and Spa. This is the 7th annual event and we are pleased to say that Felicia Shaw (SD Foundation Arts and Culture) is our nomination and one of the 130 finalists for the 2012 Woman of the Year award. "This is a fantastic opportunity to network with some of San Diego's most powerful and inspirational women," says Jim Fitzpatrick, CEO and Publisher of San Diego Magazine. Tickets are $50 per person or $35 each for a pack of 6. For more info: 619.744.0516 BethanyO@sandiegomagazine.com,
Beyond the Wiring - The Search for Creativity is a new ibook by San DiegansThomine Wilson and Michael Sussna which examines the role of creativity in the 21st century. It poses questions about advancements in technology as they relate to the changing human condition, and emphasizes the value of the arts and innovative thought as an educational foundation for our livelihood. Beyond the Wiring is a testament to disciplined creativity at work, using the imagination as a catalyst for managing our world and sustaining the future of humanity. Fractal images by San Diego artist Michael Sussna appear throughout the text representing the beauty behind the union of technology and the mind. To read this book, you must be using an iPad with iBooks 2.
ArtWalk on the Bay is a partner and co-founder with Art San Diego of Arts Month which takes place each September to shine a spotlight on San Diego's rich cultural offerings. For example, Sat. Sept 25 there are three events worth note:Art Walk on the Bay 10 to 5 (and Sunday), Urban Gardens - Arts Alive 2012 , 10 amand Creative Healing Fest, 9 to 5
The La Jolla Fashion Film Festival awarded Indrani Pal-Chaudhuri 4 of the 8 award categories including Best Picture, Best Director, Best Fashion, and Best Special Effects. Her film: The Legend of Lady White Snake, featured Daphne Guinness Indrani's winning of Best Picture also earned her The RED Camera Award - a brand new Red Epic Camera. See our picks from the first night of the festival.
Artist and Arts Organization are getting multiple offers of education now in San Diego. "Art and the Law" Seminars are sponsored by Thomas Jefferson School of Law Arts and Entertainment Law Project as one of the workshops offered by and held at The San Diego Foundation as part of its Business of the Arts Program. San Diego Regional Arts & Culture Coalition (SDRACC) and The University of San Diego's Institute for Nonprofit Education and Research offers Nonprofit Human Resources and Advocacy Symposium featuring Jan Masaoka on Fri, September 14, 8:00am - 3:45pm at Mother Rosalie Hill Hall.
Roman de Salvo will have The Riparium, installed at the site of Ruocco Park by the opening on 10 a.m. on Thursday, September 20, 2012. Positioned at the corner of Harbor Drive and Pacific Highway, it will stand approximately 45 feet high and will be about 70 feet wide. Overhead, the artwork will include an abstract network of massive eucalyptus tree branches. Watch this very well make video of the project to get a good idea of what you will soon be able to see. How can you participate in the newConVis/San Diego Museum Council's "Kids Go Free" promotion: Fall for the Arts 2012? Complete the Fall for the Arts 2012 Registration Form. More info at www.sandiego.gov/arts-culture/initiatives/index.shtml
Jim Gilliam tells us the contract between the non profit organization Art Pulse and the Encinitas Unified SD School Board, for the purchase of the Pacific View School site, is expected to be approved by the school board at their meeting on Tuesday, August 14. It has been a challenging 6 months of negotiations for them. In September, Art Pulse will begin a series of meetings with artists and the 5 communities of Encinitas to get their input as they begin the design phase for the Pacific View Arts Center. And the real work begins.
Congratulation to Jennifer Oliver and the Teaching Artists Institute. They have now launched and are offering a certificate for artists who want to teach in the public school system. We are very proud that they organized to offer local artists this chance to contribute to the art education system.
ARTS | A Reason To Survive raises the curtain on the long awaited documentary about Inocente, an inspiring young artist from San Diego with fierce determination to overcome her bleak surroundings. Homeless, for nearly ½ of her 18 years of life, Inocente has found her peace through ARTS. The documentary aired on MTV on August 17 and has already been honored as the Best Documentary Short at the San Antonio Film Fest.
Mayors Forum On Innovation w ill be held on Sept 5, 2:00-3:00 p.m. at the Museum of Photographic Arts hosted by the San Diego Innovation Alliance in partnership with KPBS. Mayoral candidates Carl DeMaio and Bob Filner will be questioned on their vision for San Diego as an innovation region. Creativity and Innovation characterize the new economy challenging San Diego. The two mayoral candidates will be joined by moderator Erik Anderson of KPBS and an esteemed panel including Joyce M. Gattas, Ph.D., Dean, SDSU College of Professional Studies and Fine Arts. Audience Members are encouraged to send questions to jeger@mail.sdsu.edu. RSVP by September 3 to learning@bpcp.org. This event will be recorded and available for viewing from the KPBS website starting September 6.
After six months of negotiations, the Encinitas Union School District voted 3-1 to approve the proposal for Art Pulse to build a community arts center at the old Pacific View Elementary School a block from the beach in downtown Encinitas. Art Pulse will purchase the land for $7.5 million. It includes a deposit of $100,000 at the time of escrow and another $200,000 after the feasibility period ends on October 30. The Art Pulse board of directors approved the agreement earlier this month.
We welcome the innovative projects emerging at the UC San Diego University Art Gallery (UAG) under the artistic guidance of Curatorial Fellow Michelle Y. Hyun. Hyun is the first recipient of the UAG Curatorial Fellowship award. This two-year paid Fellowship allows emerging curators to produce a series of exhibitions and projects for the UAG while participating in the intellectual and creative life of the visual arts department. The UC San Diego Visual Arts Department is one of the few in the country to blend advanced graduate research in both art history and art practice in a single scholarly community.
The Bronowski Art & Science Forum presentsAesthetics, Experience and Inquirywith Jennifer Steinkamp , Digital Video Artist, Los Angeles andPiotr Winkielman, Psychologist, UCSD come together for a richly illustrated conversation about the nature of experience on Thurs, Sept 6, 7pm at The Neurosciences Institute auditorium. Reserve free tickets.

The Athenaeum Music & Arts Library is pleased to present The Klines: Dinner and a Moviein the Joseph Clayes III Gallery and North Reading Room. PeterJ. Geise who has been juried into 15 Athenaeum shows, more than any other artist, is to be honored with a one-man show in the Rotunda. The shows will run September 22–November 3, 2012, with an opening reception on Fri, Sept 28, from 6:30-8:30 p.m.
The Other Side Of The Coin: Russian Roots On San Diego Soil is a group of local, Jewish Russian artists who have made art their second career and San Diego their second home: Jacob Fraden Ph. D, Renata Shafor, M.D., and Eugenya Zinger. They are showing at the Gotthelf Art Gallery ( 4126 Executive Drive, La Jolla, 92037) from Sept 12 to Nov 28. More info: gallery@lfjcc.com 858.362.1154
The 2012 Smith Leadership Symposium will inspire new ways of thinking about the business of arts, science, and cultural institutions. Chip Conley – Hotelier, best-selling author, and frequent TED Talk speaker – will kick off the day, followed by case studies of cultural institutions in organizational change, and breakout sessions that allow for deeper exploration of conference themes. At the end they will reconvene for a final panel on changing business models and philanthropy, and synthesize the day's rich discussion. On Thurs. Sept 7 at 8 pm presented by the Balboa Park Cultural Partnership 1549 El Prado, Suite 1, SD.92101 More info Amanda Sincavage 619.232.7502
OPPORTUNITIES (click to see a list of all current opportunities listed on SDVAN)
Give visual voice to your prayers by creating a prayer flag and submitting it to Oceanside Museum of Art's Prayer Flag installation on view at OMA Oct 14 through Dec 31, 2012. Artists are invited to design a unique flag made of fabric and other materials that reflects their current and future hopes and dreams. Flags should be approximately 5" x 8" with a 3" sleeve on the top backside of the quilt and must arrive at Oceanside Museum of Art by Sept 21. More info: Danielle Susalla 760.435.3720
If you are an Internet Graphic Designer, The Del Mar Fair grounds is looking for someone to be responsible for creating & maintaining static & animated graphics and content for the Fairgrounds' 10 websites and eblast campaigns. For details & to submit your application, click here: http://bit.ly/NkAwrS.
Mingei International Museum is looking for Guest Artist Instructors. The local artists need to collaborate and host an exhibition inspired hands-on art project during Family Sunday at the museum. Contact Lucera Gallegos.
The Cannon Art Gallery's 2013 Juried Biennial is this coming winter. The deadline for entries is November 2, 2012. Open to artists 18 and over who live, work or have a studio in San Diego County, the application form is available for download on the City's website: under "What's New." For more info: Karen McGuire 760-602-2021
MUSEUMS
Mingei International Museum True Blue: Indigo, Turquoise, Cobalt & Lapis Lazuli showing until Feb 17, 2013 is curated by the director Rob Sidner and celebrates these four natural materials and their combination with human emotion, technical skill and the spark of creativity.
TheSD Natural History Museum From Oct 12 to Feb 18, 2013 BOLD: The Art of DNA Barcoding are sculptures by Joseph Rossano that stems from a collaboration with leading biodiversity scientists, including Dr. Daniel H. Janzen of the University of Pennsylvania. BOLD is an acronym for Barcode of Life Datasystems. Rossano, a Seattle artist, seeks to engage the public in art using the science of DNA barcoding.
The San Diego Museum of Art hired a performance art and political activist group, The Yes Men, to participate in its Summer Salon Series. Also know as "identity-correcting", they impersonate spokesmen from organizations that are suspect. "When people ask us whether what we're doing makes a difference, or ask what we accomplish, we say that mainly, we see our work as a contributing to a cumulative movement that does effect change. If it weren't for decades of struggle by all kinds of people in all kinds of movements, we'd be in far, far worse shape than we are."
The return of Daniel Foster as Director of the Oceanside Museum of Art. It is with unbridled joy that we welcome back a long time friend and advocate for San Diego Visual Arts Network. His time as Director of the Riverside Art Museum and President/CEO of The Community Foundation of Riverside has more than prepared him for this position. He has a vision and we are excited to see what the future will bring. We congratulate the Oceanside Museum of Art for taking a step forward for local artists. The first OMA Artist Alliance Quarterly Exchange on Monday, August 6 was a relaxed gathering where AA members socialized and were educated about photographing their work, web design and linking to OMA and preparing digital files for future critics. The Artist Alliance is a membership affiliate group dedicated to the support of the Oceanside Museum of Art. It provides opportunities for interaction, visibility and growth for artists in the region. If you are interested in learning more about Artist Alliance membership please contact Teresa Ellis,OMA Membership Manager 760.435.3724
On September 29, California Center for the Arts, Escondido will be re-opening their Museum with an exhibit that marks their first international collaboration. The Heart & Soul of Mexico will bring together muralist Raúl Anguiano, and celebrated photographer Mario Castillo. Both artists' careers have focused on capturing the traditions and spirit of the Mexican people and it is the very first time that these works, including drawings from the private collection of Anguiano's widow, have been presented in the United States.
A very good reason to attend the New Children's Museum's gala in August was to see the outstanding chandeliers made by Valentine Viannay out of recycled items. They turned and flowed and glittered!
TRANSITIONS
Iris Gill's Universe1970 – 2012 is a show celebrating her life and art from Sun., Sept 2 – Sat, Nov 3 at the San Diego County Library, Vista Branch Great Room and Computer Lab ( 700 Eucalyptus Ave. Vista, California 92084) with a reception - Sun, Sept 23, 2012, 2 – 4 p.m. Library Community Room. More info Clive Gill 760-643-5100
Herbert Vogel, an art collector who amassed over 5,000 works despite a modest income, has died at age 89. Vogel was among the earliest collectors who championed minimal and conceptual art in the 1960s. He married Dorothy Faye Hoffman in 1962 and inspired her to join him in the art world. They used his salary as a U.S. postal clerk to purchase art while living on what she earned as a librarian at the Brooklyn Public Library.
Robert Hughes, the Australian born art critic, writer The Shock of the New" and television commentator, died on August 6th at the age of 74.
TIDBITS
From Art Info presents a gallery of 50 young collectors to watch from all over the world.
Leave it to the Brits. Pig bladders have for centuries been used in the manufacturing of sports equipment. Light, solid, and stretchable, they made perfect airtight membranes inside the first footballs. Artist John O'Shea is now going back to this traditional method, fusing it with cutting-edge biotechnology to create the first football made with a pig bladder entirely grown in a lab. Commissioned by the Abandon Normal Devices (AND) Festival and funded by the Wellcome Trust, Pigs Bladder Football was inspired by the first successful transplant of a bioengineered organ, a urinary bladder, in 2006. August 30-September 7, 2012, CUBE (Centre for the Urban Built Environment), Manchester; Abandon Normal Devices Festival, August 29 – September 2, 2012, throughout Manchester, Liverpool, Lancashire, and Cumbria.
Kira Corser (who is one of our DNA of Creativity team leaders) formed partnerships with artists, schools and organizations to create 8-ft painted silks and stories with refugee children and U.S. youth living with gang wars and violence. These will be shown in an exhibition Art Is The Next Peace: Connecting communities at Corner Store Arts ( 900 South Carolina Avenue, SE, Washington, DC 20003) from Sept 8 to 30 th. Good luck to Kira and all her volunteers.
If you missed the first TV episode of Gallery Girls, don't despair. You can get caught up with this review in Art Info.
Gossip is what you say about the objects of flattery when they aren't present. P. J. O'Rourke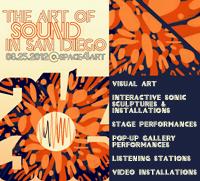 The Art of Sound in San Diego included interactive sonic sculpture and installations, stage performances and pop up gallery performances, listening stations and video installation. Presented by Open Arts Collective at Space 4 Art Sat. August 25, 6-9 pm. (325 15th St, SD 92101)More info: Cara Mia Ciasulli 619.309.8537

There will be a special presentation at the next SDVAN Monthly Meeting Tuesday, August 14, 10 am to noon: Putting on Successful Art Events by Patricia Frischer. If you want to put on better events: Learn the role of passion and charm and how to become inclusive not exclusive. Find out what your events should provide the artist, the community and you, the organizer. Learn how to identify trends, match make promotion ideas, negotiate with venues and in kind donors, work with volunteers and create time lines and standard operating procedures. To RSVP and for an agenda. patricia@sdvisualarts.net .

We hope to see you at San Diego Art Prize 2012 at Art San Diego Contemporary Art FairBooth #C19
Sept 6-9, 2012 Arline Fischwith emerging artist Vincent Robles and Jeffery Laudenslagerwith emerging artist Deanne Sabeck (Balboa Park Activity Center, 2145 Park Boulevard, San Diego 92101) More info: Patricia Frischer 760.943.0148

Sat. August 25 from 6 to 9 we hope to see many of you at Luminous Passage: Works in Glass and Light exhibition featuring Deanne Sabeckand Michelle Kurtis Cole at the L Street Gallery at the Omni ( 628 L Street, SD 92101) More info: Kay Colvin 760.492.2876

Remember to reserve you seats on the free bus on Oct 5 to Entijuanarte 2012at Cecut, Tijuana. There is a limit of 50. The event runs October 5 th-7 th, 2012. For more info: administrativo@fundacionentijuanarte.org RSVP for the bus to Patricia Frischer 760.943.0148

Thanks go Naomi Nussbaum and the SD Botanic Gardens for hosting us at the opening of the Sculpture in the Garden reception in memory of Dennis Paul Batt. It was a glorious day and a stellar group of local sculptors including Alber and Luna de Mattius, Matt Devine, Dan Peragine, Jeffery Laudenslager, Aoma Robinson, Madelynne Engle, Cheryl Tall, Charles Bronson, Ben Lavendar, Fritzie Urquhart and Becky Guttin…all friends of SDVAN. But there were many more to admire including two that sold that day by Victoria Johnson. This is a wonderful place to take children this summer. Don't miss it.

We were also hosted by Vicki Leon at the Bernardo Winery for a performance at The Vine (Mojalet Dance Place for the Arts.) Vicki was showing the last of three Quilts of Life happenings before her exhibition in October at Noel Baza. We got to see the interaction of the dancers with her dichromatic etched glass discs. This work in progress is funded by the SD Foundation. Bernardo Winery (founded 1889!) has a whole collection of fun galleries and shops and holds an art walk once a month and Mojalet has a performance every weekend in the summer. We were so pleased to see such a wonderful resource hidden away in a neighborhood in Rancho Bernardo.

Brandie Maddalena is busy building CarouShellat Nottingham Center fro the Artsin San Marcos. The center houses outstanding artists from a variety of media, including glass, wood, and ceramics. Caroushell is a fabulous sculpture destined for the Burning Man Festival from the San Diego region.

Quint Contemporary Art (QCA) is announcing a summer series of short exhibitions. A large portion of the gallery will be under renovation and so they will be using a portion of the space to introduce new artists, and showcase artists of the gallery. On August 10 th and continuing through August 25 th works on paper by artist Kim MacConnel , (SD Art Prize) spanning ten years from 1973 to 1982. These gouaches on paper are studies of MacConnel's large-scale fabric paintings and large scale paintings and are stand-alone as exquisite examples of MacConnel's interest in pattern and design.

The SD Foundation has now published its Greater San Diego Vision which weaves together aspiration and inspiration and calls for innovation and collaboration. This is the 48 th vision exercise for the city in the last 100 years. What makes this vision different is that 30,000 people in the community contributed their ideas and preferences to the vision. The San Diego Foundation Malin Burnham Center for Civic Engagement will steward the Vision and help move the region forward by convening stakeholders, informing decisions, engaging people, and impacting our evolution. They are on their way to raising $5M for this endeavor asking $100,000 from 50 donors. The SD Foundation has current assets of $600M and had $55M in donation in 2011. Forty-two million dollars went out in grants last year. The Arts and Culture division of the Foundation has three main initiatives right now: Creativity in the Classroom , Creative Catalyst Fund: Individual Artist Fellowship Program, and the Business of the Arts Program . We were delighted to see that one of the seven goals of the Vision includes neighborhoods that are safe, vibrant and convenient centers of Community Life, Arts and Culture. Not only that but one of the Big Ideas is to create and integrate Arts Districts (like the I.D.E. A planned by David Malmuth.) We are grateful to Felicia Shaw and a large group of volunteers for making sure that Arts and Culture has a high priority in the vision.

Art & Science Collaborations Inc. (ASCI) serving the international art-sci-tech field for 24-years is featuring Kaz Maslanka in their November issue for his NYC installation project, A Spectrum of Jewels. Kaz is on the committee for the DNA of Creativity project and heads one of the teams, Poly Aesthetic Mapping.

John Eger helps us again to see the value of art spaces in cities in his latest article, Downtown Cultural Districts are the New Incubators of Creativity , published in the Huffington Post. Linda M. Sokol on behalf of Victoria Hamilton (City of San Diego Commission for Arts and Culture) is trying to arrange an ArtPlace Grant Prep Meeting in order to make a more successful application for funds in San Diego. Date July 30 place TBD.

It is changed it name, changed from first to second Friday and not always been every month, but now we understand from Perry Meyer Fine Art that Kettner Nights is now going to be the SECOND Friday of EVERY month.

Robin Przybysz has launched her new accessory line with a video made by Gerrit Greve at his studio in Cardiff by the Sea. This was a collection started with the support of the Art Meets Fashion project in 2011.

Larry and Debby Kline have launched a Kickstarter fund to finance a book about their art My Dinner with the Klines which describes art they have made while dining out together. We love the ketchup portrait and the straw and napkin sculptures. You might have seen some of these a few years ago at the California Center for the Arts in Escondido.

OPPORTUNITIES (click to see a list of all current opportunities listed on SDVAN)

Girl Scouts San Diego seeks a muralist (female preferably) to lead approximately 15 Girl Scouts in grades 6-8 to create a 10' x 5' portable mural to commemorate the 100th Anniversary of Girl Scouting through a series of eight workshops. The Finished painting will be exhibited throughout San Diego County, including at the Chula Vista Public Library. . Honorarium of $4,000 upon project completion (Friday, October 5, 2012.) Applications due by Friday, July 27. See the full listing on SDVAN. For more info: Kathleen Stoughton 619.610.0813.

The Bonita Museum & Cultural Center is now taking submissions for our annual Juried Photography and Digital Arts Exhibition. Our theme is San Diego - show us how you see our city, what changes you've experienced, and what you love about it. Three awards will be given: 1st place $200; 2nd place $100; and 3rd place $50. Reception and awards given August 11, 2012, 5:30-7:00 p.m. Submissions accepted through July 27, 2012. For more info: Julie Gaybonitamuseum@sbcglobal.net.

Stephen Burns is keeping the San Diego Photoshop User up to date wit the new Adobe Connect for those who cannot make it in person to the meetings and demonstrations. Attendance & membership is free. For the directions page to get location/map details just click on the "Directions" link to the left of www.sdphotoshopusers.com.

ARTS seek two teachers.A Reason To Survive is seeking a teaching artist for the Fred and Finch Youth Center in Spring Valley to work Thursdays, 12:30 -- 2:30, plus 2 hours prep and post starting ASAP for a ten-week workshop for youth with intellectual disabilities and mental health diagnoses, ages 14 – 21 years old. They are also looking another experienced, energetic and talented artist to teach a four week workshop for youth, ages 7- 12, whose families are enlisted in the military. The sessions August 7, August 14, August 21 and August 28, are 3 hours per day will be held at the San Diego Armed Services YMCA and will be 2 hours each. .Submit resume and cover letter to Ashleigh Starke, Director of Programs 619.297.2787

MUSEUMS

We love to see these sorts of collaboration to build the reputation of the visual arts in San Diego. From Sept 16, to February 10, 2013, MCASD will partner with the San Diego Museum of Art and the Timken Museum of Art to bring together the finest American works from their permanent collections presented in a groundbreaking collaborative exhibition entitled Behold, America!: Art of the United States from Three San Diego Museums. There are three main sections, Figures, Forms, and Frontiers, with each venue showing works from all three collections.

The San Diego Museum of Art Featuring artists such as Otto Dix, George Grosz, Emil Nolde, Gabrielle Münter, Egon Schiele, and Vasily Kandinsky, The Human Beast presents the key figures in the rise of German Expressionism. The exhibition highlights the recent bequest of 48 German Expressionist works from the estate of Vance E. Kondon and Elisabeth Giesberger and features 9 paintings on loan from the Museo Thyssen Bornemisza, in addition to many works long in the permanent collection. July 21 through November 11. T he Invention of Glory: Afonso V and the Pastrana Tapestries, is a major exhibition now showing at the museum and it depicts event for the first time contemporary to its time instead of allegories. It shows the battles and sieges of that time. We loved the Drone project which was part of the Summer Salon series featured every Friday night throughout the summer. This Salon projects is about conflict and its depiction in art, in this case a drone container was re-purposed as a room. It was originally displayed in front of the General Atomics (the producer of the drones in SD) and amusingly, as it was being hauled away was mistaken for the theft of an actual drone. The name of the Salon Series this month is Beyond the Banner which reveres not only to banner of war, but advertising banner like those at the top of our website pages. Agitprop is the Series Co-Curator.

The Museum of Contemporary Art San Diego Get ready to roll out the red carpet for Monte Carlo On Screen, the Museum's 36 th annual gala on Saturday, September 8 at 6:30 PM at the La Jolla location. Monte Carlo is one of San Diego's highly anticipated fundraisers. MCASD will be magically transformed into a cinematic wonderland. At the MCASD Downtown ( Jacobs Building) from August 9, January 20, 2013as part of MCASD's ongoing Cerca series, this mixed media installation and performance by sound artist Margaret Noble charts a psychological path through San Diego's City Heights neighborhood, where the artist grew up. Combining references to the neighborhood's early Victorian years and motifs drawn from 1980s urban pop culture, 44th and Landis takes the form of an intricate sculptural environment made up of hundreds of cut paper dolls and other forms.

Oceanside Museum of Art as part of their Artists@WORK will feature Anna Stump and Ted Meyer on Aug 9 6 -9 pm working to create an installation on the theme Exploring Tattoo. The Zen Brush Painting demonstration by Rosemary KimBal is Thurs. Sept 13, 6-9 pm 760.435.3720. While there catch the Facing West/Looking East exhibition that begins on Sat Aug 11 from 5 to 7 pm. ( 704 Pier View Way, Oceanside, 92054).More info: Danielle Susalla Deery

Museum of Photographic Arts You can go see the The Jazz Loft Project: W. Eugene Smith in NYC, 1957-1965 exhibition and have a three course meal with a whole bottle of wine for only about $80 per couple at the Prado every Thursday night until Sept 27.

TRANSITIONS

We are sad to report the passing of Richard Seubert. He was always cheerful and so enthusiastic about his role in the Hats Off to Life project. He was one of the models and a hat was made for him depicting his life by Rosemary KimBal and an excellent photo taken of him in full glory by Erika Johnson. The photo is still on view at Fairwinds Ivey Ranch. Our condolences go to his family. May he rest in peace.

TIDBITS

The food truck fever spreading across cities of the United States and beyond has infiltrated the contemporary art scene: One 25-foot-long rented truck in Boston is serving up culture instead of sandwiches through White Walls Boston, a mobile art initiative to make art accessible across the city.

As Sotheby's step out of it auction role into a selling role they are partnering with Josh Baer, art critic, private advisor and author of Baer Faxt, on a unique selling exhibition called "Not Californian" from 6 - 30 September 2012. The show will highlight important works by eight Californian artists from the 1970s and 1980s who gained immense international appeal: Mike Kelley, Chris Burden, Bruce Nauman, Paul McCarthy, Charles Ray, John Baldessari, Ed Ruscha and Raymond Pettibon. For more information or if you are interested in consigning, 212.606.7254 Miety.Heiden@sothebys.com

Just like the SDMA, there are now no artists left on the board of MOCA in Los Angeles. Jim Wilsterman forwarded this article from the Los Angles Times . John Baldessari, Catherine Opie and Barbara Kruger all resigned from the board of trustees and the last to go was Ed Ruscha. Like SDMA, the LA MOCA was started by artists and over the years, their role has been marginalized. The last straw was the firing of the firing of longtime chief curator Paul Schimmel by the life trustee Eli Broad who "rescued" the museum from financial troubles but now is seen to hold too much power.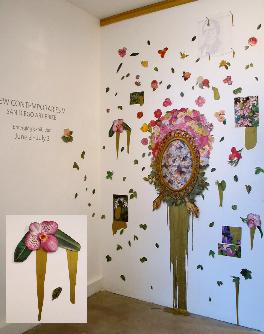 Alexander Jarmen at Susan Street Fine Art in New Contemporaries V
To a philosopher all news, as it is called, is gossip, and they who edit and read it are old women over their tea. Henry David Thoreau
We are delighted to announce the SD Art Prize 2012 emerging artist recipients. The established artist Arline Fisch has chosen Vincent Robles and Jeffery Laudenslager has chosen Deanne Sabeck. These four artists will show together at the San Diego Art Prize 2012 Booth #C19at Art San Diego Contemporary Art Fair: September 6-9, 2012 and againSD Art Prize at Athenaeum Music & Arts Library from March 30 - May 4, 2013.The New Contemporaries Vat Susan Street Fine Art Gallery showing all the emerging artists nominated this year runs until July 3, 2012.
We are thrilled to announce an in-depth article about our very own DNA of Creativity project Linking Artists and Scientists: Getting Down to the Basics of Creativity by Whitney Dail posted on the National Endowment for the Arts blog in June.
The 4th annual Art San Diego Contemporary Art Fair, presented by UBS Financial Services, will return September 6 through 9, 2012 at Balboa Park. SDVAN will be showing the SD Art Prize 2012 recipients in booth C19. The Fair launches on September 6th, with a preview party that provides patrons and collectors the opportunity to preview and purchase exhibited artworks prior to the Fair's public opening. Besides the many sales gallery represented at the fair, visitors can expect to see Art Labs from the following organizations: San Diego Museum of Art, Museum of Contemporary Art San Diego, Objects USA, Boomerang for Modern, Woodbury School of Architecture, San Diego State University Furniture Design Program, University of California San Diego VisARTS, Point Loma Nazarene Department of Art & Design and Mingei International Museum.
A $40,000 Red Epic camera is being awarded to one talented film maker by Jarred Land President of Red Camera at the La Jolla Fashion Film Festival July 26-28. The camera will be awarded during the closing night After Party on Saturday, July 28th where the world's leading fashion film professionals and press will be gathered to celebrate the conclusion of the 3 day Festival.For more info: Fred Sweet619.889.3238
SAVE the DATE: October 5, Entijuanarte 2012, Cultural Festival. SDVAN is once again organizing a free bus trip for VIPs to this annual event in Tijuana. A maximum of 50 boarding in Balboa Park will see over 250 visual arts exhibitions in painting, photography, sculptures plus contemporary performing arts including dancing and concert. Again at Cecut, this year the event honors and features Nuevo Leon, a district with enormous talent. If you are interested in joining us please RSVP to patricia@sdvisualarts.net to receive a formal invite. Entijuanarte runs Oct 5th to 7th. Complementing the festival's repertoire, entijuanarte 2012 offers an academic activities program from October 1 st-5 th at several universities. There will be book presentations and a conference with key note speakers and academics from Mexico's art scene.
Watch for Brian Dickand his Nationwide Museum Mascot Project during the 2012 Summer Museum Tour at the San Diego Art Institute's Museum of the Living Artist (MOLA) on June 21. Congratulations to this Art Prize artist who has raised $5003 to enable the NW Museum Mascot project through the USA project They are also performing in Los Angeles, Long Beach, San Francisco and Detroit.
KIN Agency for the Arts and Mo`olelo Performing Arts Company are doing another art show with their current play. Forever Jazz with Hoodoo Love. The exhibition features a retrospective exhibit highlighting the history of Jazz, coupled with contemporary art by Minnie Valero, Jerrell Conner, Mark Jesinoski and Anthony Santos. Forever Jazz will take place in the third floor galleries of 930, 10th Avenue Theatre 92101. Hoodoo Love is a play with blues music about a woman learning to rely on herself, set during the Great Depression. She falls for a rambling Blues man and whips up a potion of hoodoo magic to win his love and will show Wed-Sun until July 1. For more info: Seema Sueko 619.342.7395
Unconditional Surrender, by J. Seward Johnson the 25-foot-tall replica bronze sculpture featuring a sailor kissing a nurse while celebrating the end of World War II, will be installed by the end of the year at the Port of San Diego's Greatest Generation Walk along the downtown waterfront south of the USS Midway. Seven San Diego citizens each donated $100,000 to "Save the Kiss." The USS Midway Museum also donated $100,000. The remaining donations from citizens ranged from $10 to $10,000.
John M. Eger, Communications and Public Policy Director, Creative Economy Initiative from the School of Journalism and Media Studies at SDSU has given a plug in the World Future Society to David Malmuth'sI.D.E.A. District (Innovation, Design, Education and Art in the East Village. Read the article or go to the website to find out more about this combination of art and commerce.
Carol Korfin, A Glass Menagerie . Handmade one-of-a-kind fused glass animals and animal inspired pieces, large art pieces, small dishes, pendants and earrings. Encinitas Library, 540 Cornish Drive t hru July 16 and Robert Wald , Lost Heritage: The Dorymen of Cardiff, photography and text thru 2013.
Local artist Chelsea McGraw has been part of a team to work on the recently completed nursery for the infant daughter of J.R. Martinez (Actor, Iraq War veteran and champion of "Dancing with the Stars" Season 13) and partner Diana Gonzales-Jones. The nursery mural was commissioned by Little Crown Interiors and you can see the video on ET.
Do Ho Suh's "Fallen Star" is now part of the UC San Diego's Stuart Collection. This is a cottage permanently joined to an existing campus building, the Jacobs Hall, also known as Engineering Building 1, several stories up in the air. It took: seven years from the initial sketch to the completed art home and it is the 18th addition to the renowned collection of site-specific sculptures at UC San Diego.
From Kelly Bookes at Voice of San Diego we hear that local artist Kelsey Brookes will make the cover artwork for the Red Hot Chili Peppers' upcoming collection of 7-inch vinyl records.
Stephen Burns continues to amaze and astonish us, this time with a little video on how to turn 2-D objects into 3-D objects in 3D Photoshop CS6 extended.
OPPORTUNITIES (click to see a list of all current opportunities listed on SDVAN)
The Solana Beach Public Arts Advisory Commission (PAAC) is looking for artists or teams of artists to create Urban Gardens - Arts Alive 2012 along the fence of the Coastal Rail Trail (CRT). The Urban Gardens will decorate the CRT for viewers to admire during the award-winning Arts Alive on the Coastal Rail Trail event, scheduled for Saturday, September 22, 2012. The Arts Alive Event attracts hundreds of people who come to enjoy the unique art, diverse music, interesting performers, and stroll the Solana Beach Rail Trail.
Don't forget to apply for ArtWalk on the Bay, September 22 & 23 at the Hilton San Diego Bayfront Park. The event has grown each year. Artists and attendees agree that the flat, grassy bayfront setting is a spectacular venue. Thousands of adjacent parking spaces make getting to the event convenient for attendees. ArtWalk on the Bay is a founder as well as a "pillar event" of Arts Month in San Diego which is celebrated every September. Event fees are $440 for a 10'x10' space with a limit of participation to 150 artists. Every artist benefits from having their own individual web page on www.artwalkonthebay.org which stays posted for almost a full year, to promote sales of your artwork long after the event.
The NEA announced its grant agenda for the next six months in art and science. Proposals which demonstrate how both subjects can be woven together in an art work, or play, demonstration or lab experiment or even an educational effort costing no more that $10, 000 to $100,000 are welcomed ( there is a one-to-one match required) by the deadline of Aug. 1, 2012. (An archive of the webinar has been posted in the "Podcasts, Webcasts, & Webinars" section of the NEA website.) Read the article by John Eager who gave us this heads up at this link in the Huffington Post.
The Ramona Art Guild is looking for a new logo that will identify our events, exhibitions, publicity and publications and help us establish a recognizable presence in the regional art community. The winning entry will be effective in both full-color and grey-scale applications. Copyright of the winning design will belong to Ramona Art Guild. For more info Lark Burkhart 760 708-8833
MUSEUMS
Mingei International Museum continues its show Nature Tradition and Innovation – Contemporary Japanese Ceramics from the Collection of Gordon Brodfuehrer. This exhibition explores the evolution of contemporary Japanese ceramics through the work of many artists and a variety of forms, from tea bowls and noodle cups to stunning vases and robust platters. Strong and sculptural, these ceramic pieces also reveal an earthy beauty through abstract forms, soft colors and pools of glaze. These organic objects come from kilns throughout the regions of Japan, and their clear connection to nature will be enhanced with large scale photographs of Japanese landscapes and natural elements. No rush as it is on until Jan 6, 2013 but why not go now and return for a couple of visits.
The San Diego Museum of Art Imagined as the Truth includes a video, sculptural installation, and photograph by Yinka Shonibare, one of Britain's most celebrated artists. Shonibare's work over the past two decades has focused on the issue of colonialism and its lasting impact while reflecting his identity as a British-born, Nigerian artist. These works, individually and together, provide a counterpoint to the ideas of empire building and history presented in summer exhibition The Invention of Glory and explored in Summer Salon Series June 30 through Sept 23. Beginning June 1, normal hours of operation will change. The SDMA Contemporary Arts Committee board has voted to contribute $2500 each to the Summer Salon Series and a Marianela de la Hoz exhibit that opens in October. The Museum will be open on Mondays, and closed on Wednesdays, to accommodate those with long weekends. Friday hours will be extended; stop by after work when the Museum is open until 9:00 p.m. through August, and until 7:00 p.m. starting in September.
Oceanside Museum of ArtUnder Alien Seas: An Artist's Conception of Life that Might Exist Beyond our Planet
Meet the Artists William Leslie and his collaborators Alessandra Colfi and Nathan Harrenstein and hear about their work during a walk & talk through the Lobby exhibit space on Sat., July 14, 6:00 - 8:00 p.m. The show is on exhibit from June 30 till July 28, 2012. Cruisin' Califas: The Art of Lowriding continues until Sept 30 in the Singh Family Gallery, but why not walk and talk with guest curators, Carlos C. de Baca and David C. de Baca to hear lowrider stories and learn more about the artists and artwork in the exhibition, Sat, July 14. 2:00 p.m.
The Museum of Contemporary Art San Diego Margaret Noble: 44th and Landis is at the downtown location from August 9, 2012 to January 20, 2013. As part of MCASD's ongoing Cerca series, which highlights the work of regional artists, Noble's mixed media installation and performance charts a psychological path through San Diego's City Heights neighborhood, where the artist grew up. Noble credits Bridget Roundtree, Ciara White, and Fab Lab as her collaborators on the exhibition, which is funded by a grant from the San Diego Foundation's Creative Catalyst Fund. A limited-edition artist's book of paper dolls accompanies the exhibition, and will be available at the front desk.
Lux Art Institute In August 2012, Lux will embark on a major remodel and renovation of the 7,000 square foot school building at the corner of El Camino Real and the Lux driveway, the home of the future Lux Education Pavilion! By early 2013, Lux will open a modern space for more classes (yes, classes for adults, too!), camps, programs and events; a center for education, creativity and community. You can read more about it in Jim Chute's May 24th UT article by clicking here., paintings. The haunting canvasses of the Russian-born painter Alex Kanevsky represent classical subjects in perpetual flux thru July 28.
Museum of Photographic ArtsThree Story House until 30 Sep, 2012 is drawn from MOPA's photography collection of more than 7000 images and traces how photographers have captured the familiarity of the domestic environment to tell stories of how we live and where we live, as well as transforming it into a creative space to make art. The Jazz Loft Project: W. Eugene Smith in NYC, 1957-1965 until 7 Oct, 2012 is the story of a former photographer at Life magazine, who moved out of the home he shared with his wife and four children in Croton-on-Hudson, New York and moved into a dilapidated, five-story loft building at 821 Sixth Avenue in New York City's wholesale flower district. 821 Sixth Avenue was a late-night haunt of musicians, including some of the biggest names in jazz—Charles Mingus, Zoot Sims, Bill Evans, and Thelonious Monk among them—and countless fascinating, underground characters.
New Children's Museum is one of 70 children's museums participating the national Blue Star Museums program, a collaboration among the National Endowment for the Arts, Blue Star Families, the Department of Defense, and more than 1,500 museums across America to offer free admission to all active duty military personnel and their families from Memorial Day through Labor Day 2012.
Timken Museum of Art will become the first private museum to put its entire collection on an "app" that will enable visitors to take a photo of a painting that will link to an audio history and description of the work says Tim Zinn, the newly named chairman of the board.
California Center for the Arts, Escondido is launching a new group for women who wish to expand their knowledge and enjoyment of the Arts. Named The Women's Arts Council, members have an opportunity to attend three on-stage luncheon programs featuring leading people from the national arts scene.Women's Arts Council Co-chairs, Carina Courtright, Board Chair of the Center for the Arts, and Jean Will, community volunteer and philanthropist, are excited to announce that the first Council lunch meeting will be held on September 21. Our hope is that there will be a contingent of members interested in the visual arts so that the museum will come back to full life.
TRANSITIONS
Huge congratulations to Melissa Sager who was recently named Director of Susan Street Fine Art. Melissa is responsible for the curating the shows and all the day to day running of the gallery while Susan spends more time with her grandchildren. The Susan Street dynasty is in great hands wit this new appointment. Melissa was the gentle hand in back of the recent very successfu lNew Contemporaries V at Susan Street Fine Art Gallery.
Gavon Morris is leaving the New Children's Museum to head the Marketing and Communication departments at the SD Feeding America organization. We are sure he will be missed in the arts community.
LeRoy Neiman , famed painter of sports figures has died at age 91.
TIDBITS
And the world turns….take a look at the new still life pictures of Damien Hirst. Are we the only ones that think these look like bad Manny Farber paintings.
Art Info has published a fascinating article about the rise of Chinese Auction houses sent to us by Tom Sergott. There are three types of work being bought in the Far East, Asian contemporary art, porcelain and fine Chinese painting of traditional technique by contemporary artists. Sotheby's and Christie hold the fort in Hong Kong, but on mainland China there are two local auction houses Poly and Guardian, which now have offices in New York. .But some say that at least 50% of the posted total sales are never made. Phony bids to keep prices high have always been the shady side of the auction business. Some see a market correction of 40% in the coming year which would be a good thing and give more confidence and help them clean up their policies. Interestingly the Chinese prefer to buy in auction and not through sales galleries. There is a new awareness among the people that they can actually own art that they thought was only possible to see in museum collections. Read the whole article How China Went from Art-Market Afterthought to World Auction Superpower .

back to top
The only time people dislike gossip is when you gossip about them.
Will Rogers
This is your invitation to the New Contemporaries V at Susan Street Fine Art Gallery Opening Reception: Thursday, June 7 from 6 to 9 pm. Come see the exhibiting all the nominated emerging artists for the SD Art Prize from June 2 to July 3. Shawnee Barton, Lauren Carerra, Noah Doely, Rob Duarte, Alexander Jarman, Anna Chiaretta Lavatelli, Lee M. Lavy, Ingram Ober, Vincent Robles, Deanne Sabeck, David Leon Smith, Brian Zimmerman (200 North Cedros Avenue, Solana Beach, 92075) More info: Melissa Stager 858.793.4442
The Hats Off for Life Exhibition at Hera Hub with photos by Melissa Au, Raymond Elstad, and Erika Johnson will be moved and on view from Fri. May 25 to Fri June 29 to Fairwinds Ivey Ranch (4490 Mesa Drive, Oceanside 92056). There will be reception at Fairwinds on May 30 at 7 pm to celebrate the viewing of the photos. More info: Denise Bonaimo 760.439.8090
We are happy to announce the recipients of the DNA of Creativity grants. Batt App (a smart phone app to locate local arts events with an augmented reality component) Changing Oceans (project about the climate change and fish shortages) Urban Succession (preserving wild life in urban settings) and PolyAesthetic Mapping (a structure to think about the collaborations that artists and scientist experience). Teams will be adding members and so if you are interested in any of these subjects do let us know. Follow us on Twitter, Facebook AND join the Blog. Send us an email and we will add you to the DNA of Creativity mailing list. patricia@sdvisualarts.net
Full STE[+a]M Ahead networking meeting on June 19 starting at 6 pm (The Old Globe, 1363 Old Globe Way, Hattox Hall ( Education Center) SD 92101) is a gathering around the concept of STEAM and the momentum it's gaining in San Diego. The group will include a diverse range of professionals - from art- and science-focused non-profits, to the business community, to teachers and administrators from local schools, K-16. The concept of STEAM is still relatively new, so the goal of the Full STE[+a]M Ahead group is to more clearly define it, and broaden the discussion and its relevance in our community. They'll network to learn from what others are doing, to help elevate the concept of STEAM, and to encourage more cross-discipline collaborations. SDVAN's DNA of Creativity is a supporter of the Full STE)+a)M initiative. For more info: Kim Richards
There is a new SD Innovation Alliance now formed and organized by Paige Simpson of the Balboa Park Cultural Partnership. John M. Eger, Professor of Communications and Public Policy and Director of the Creative Economy Initiative, San Diego State University is part of that group and has just published an article On Becoming an Innovation Community in the Huffington Post. Watch for a possible mayoral conversation on this subject in September.
Artwork by Roger Guillemin and his son le Corbeau will be presented together for the first time at the Athenaeum Music & Arts Library in La Jolla. Featuring abstract prints by La Jolla resident Roger Guillemin and allegorical bronze sculpture by New Jersey sculptor le Corbeau, the show offers the chance to see a parallel in two approaches to making art. The father has explored painting as a way that translates his scientific perspective, while the son has explored the science of making art in order to convey his. On view May 25 through June 16, 2012, Opening Reception on Friday, May 24, 6:30–8:30 p.m. ( 1008 Wall St. La Jolla, 92037) More info:press@ljathenaeum.org 858.454.5872
The first Encinitas Foodie Fest: celebrating sustainability and art: Saturday June 23, Pacific Station, Encinitas from 10 am-5 pm. We love this new event invented by Jolee Pink. (Art to Table from Wabisbi Green) with vendors of artisanal and sustainable brands, food purveyors with samples, a live cooking station, local dancers and musicians, painting demo by Mark Jesnoski, a silent auction of succulent centerpieces, a raffle for an amazing eco grand prize, and The Center for a Health Lifestyle kid's cooking booth. All of this will benefit Coastal Community Foundation's Healthy Day, a fund that provides healthy snacks to underprivileged children and creates organic school gardens. Admission is free for the public to attend.
Save the dates July 26-28 for the 3 rd annual Fashion Film Festival in La Jolla. Todd McCarthy, Senior Film Critic of The Hollywood Reporter says that: Sydney Levine and Peter Belsito who will hold a seminar at this year's festival "…. have been on the front lines of the American independent film scene before the Sundance Film Festival and any of the current indie companies even existed, and they continue to know what's going on before anyone else does. The web they cast is wide, their contacts are unparalleled, their stature enormous, their services indispensable." More info: Fred Sweet 619-889-3238
Visual Arts professor Sheldon Brown will become director of the newly established Arthur C. Clarke Center for Human Imagination. "The Clarke Center will be a focal point for active collaboration on current and future research and an intersection of disciplines for the purpose of identifying and advancing creative and innovative solutions for the challenges of contemporary and future societies," said Vice Chancellor Sandra Brown.
Couldn't attend the end of May meeting of the San Diego City Council Economic Development & Strategies? Don't worry you can find the power point presentation for the meeting here and see how funds for the arts has reduced over the last 10 years even though the arts has contributed to the economy in a dramatic way.
Watch Valentine Viannay on San Diego Channel 6 TV promoted the SDVAN sponsored participation event at Mission Federal Art Walk 2012
Urbanist + 3rdSpace and more than 80 friends took over the windowed front space of Urban Coal Fired Pizza & Bar, which generously donated what seemed like an endless supply of perfect pizza to Pizza Parlay. The group read through nine proposals, and ultimately voted to grant A Trolley Show the $830 kitty and free, three-month membership to 3rdSpace. They are 15 episodes you can watch them online. They already have the cash in hand, and will immediately put it to use for equipment and a web overhaul. Second Amanda Toombs' "Hobo, Not Boho" and third place Agitprop proposals do not go unrewarded; both receive a free, one-month membership to 3rdSpace. The next Pizza Parlay will be back at the 3rdSpace home base on Sunday, May 27th, from 5 to 7pm. All the info you need for submission is here.
Alan Ziter tells us that The Women's Museum of California and two other galleries will be opening later this summer at the newly opened converted barracks of the NTC Promenade at Liberty Station in Point Loma.
Last year, the Port of San Diego, in conjunction with the City of San Diego Commission for Arts and Culture , National Endowment for the Arts, The San Diego Foundation, California Arts Council, and the San Diego Convention & Visitors Bureau hosted a free arts and culture fair in the Port Pavilion on San Diego Bay. As a follow up, the organizers are teaming up once again, but instead of a one day event, the goal is to create a month long spotlight on the many vibrant arts and cultural activities available in our region. The bonus value will be to emphasize free events and special discounts. Fall for the Arts is planned for October 2012.
Mark your calendar for the Third La Jolla Fashion Film Festival from July 26-28, 2102. The op fashion film directors, producers, and filmmakers from around the world present a different program each night and then there are press receptions, after parties, seminars & panels, filmmakers luncheon, and art installations. More info: Fred Sweet
We welcome the Center for Community and Cultural Arts as a new listing on SDVAN. The Jacobs Family Foundation and The Legler Benbough Foundation have secured a 5,500 sq.ft. space on the second floor in the Joe & Vi Jacobs Center, This multipurpose gallery has become the anchor space for the program. The CCCA is envisioned as an arts organization that is both with and without walls, to allow for the inclusion of various arts disciplines — from visual arts to performing arts addressing the various needs of the community from learning to create art, to exhibiting and performing. The CCCA Learning Partnership consists of representatives from the The San Diego Museum of Art, San Diego Museum of Man, Mingei International Museum, Museum of Photographic Arts, and The San Diego History Center as well as approximately 50 members who represent cultural communities and artists from southeastern San Diego. Building a two-way bridge between Balboa Park and southeastern San Diego is the core of their work.
There are two summer volunteer internsat the Escondido Art Partnership. Alyssa Dowler is a sophomore student at Suffolk University in Boston, MA majoring in Art History with a minor in German and hoping to learn more about Arts Administration and Curating. Peter Schlaht is originally from Escondido and he is now studying at Stonehill College in Easton, MA where he's majoring in Arts Administration and History with a minor in Irish Studies. Say hello to both.
We were impressed by the videos created by Gerrit Greve to his painting process from beginning to end. Check out all five of his first films.
It is not too late to donate to Nationwide Museum Mascot Project (NWMMP). From June to August, NWMMP will mascot over a dozen art institutions to include Museum of Contemporary Art San Diego, Hammer Museum, Los Angeles, ARC Pasadena, Museum of Contemporary Art Detroit, Sociometry Fair, San Francisco and the Museum of Latin American Art, Long Beach. Plus, if they are able to raise more than $4998, they will make surprise appearances at art museums in Chicago, San Francisco, Boston, New York and Montreal. We loved the fundraising video. If they don't raise the money by June 5th, they won't receive any of the money - including yours. We support Brian Dick (SD Art Prize) in his quest for museum domination in his lifetime. Plus Christien is expecting and so you could consider this a baby present!
OPPORTUNITIES (click to see a list of all current opportunities listed on SDVAN)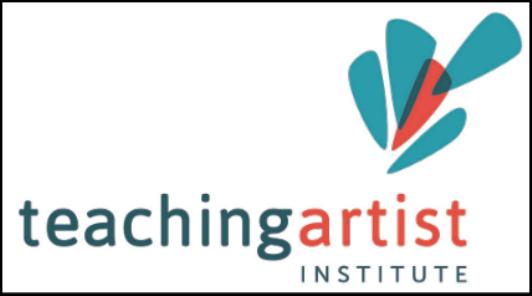 Announcing a first for San Diego, the Teaching Artist Training, a comprehensive, 20-week program from August 7 – Dec 20, will be held at Young Audiences of San Diego and Lemon Grove School District. Both artist students, teaching artists mentors and guest teachers should apply by contacting Jennifer Oliver 619/282-7599. The Teaching Artist Institute is a collaboration of arts education experts from Young Audiences of San Diego, Eveoke Dance Theatre, MOXIE Research, Museum of Contemporary Art, Playwrights Project, SDSU Department of Music and Dance, SCAP, Stage 7 School of Dance, The San Diego Visual Arts Network, and The San Diego County Office of Education.
Late breaking and Urgent Opportunity: Deadline for entries: June 14 at 5:00 p.m. The San Diego International Airport Art Program is seeking proposals that respond to the theme :Myth of the West. Concepts should offer inspired, challenging and inventive ideas and interpretations of western culture (past, present and/or future). Proposals may consider new perspectives of historical events, inventions/technology, cultural movements, art, science, entertainment or any subject pertaining to western mythology and/or the American West. This year-long exhibition is intended to create an imaginative and interactive experience for airport visitors.Mail entries to: Airport Art Program, Attn: MYTH, P.O. Box 82776, San Diego CA 92138-2776 More info: Constance White 619.400.2891
On Saturday, June 9, 10-4 Women Occupy San Diego will be hosting the event, "Occupy OUR Arts": A Celebration of the 99% Culture and Creative Arts. The purpose of this event is to honor our First Amendment Rights through freedom of creative expressions. Visual Artists needed to help with art area set up. For more info: Wendy Sue 619-563-1086 or the Art Academy of San Diego where the event will be held 619-231-3900.
The Museum of Contemporary Art San Diego (MCASD) is hosting an art contest called Get Famous with the Greedy Organ. People ages 25 and under are invited to create artwork inspired by the Greedy Organ--an eyeball who can't get enough artwork to feed his visually demanding appetite. Contest entries are due Sunday, June 10. Prizes will be given to the top three finalists, 25 finalists' works will be displayed on Thursday, June 21, but the overall winner receives the best prize of all-their work featured in an advertising campaign. Visit www.feedyourgreedyorgan.com for more details and to submit your entry.
Following a very successful spring ArtWalk in Little Italy, you can now apply for ArtWalk on the Bay, September 22 & 23 at the Hilton San Diego Bayfront Park . Don't miss this opportunity to exhibit and sell your fine art to an audience that attracts local art aficionados as well as visitors to San Diego. Event fees are $440 for a 10'x10' space with a limit of 150 artists,
Southwestern College is accepting applications for a Full-time Assistant Professor of Visual Arts/Studio Arts. The Art Department is comprised of Visual Arts, Photography and Graphic Design and includes drawing, painting, two-dimensional design, printmaking, illustration, animation and digital media. Deadline is June 1st.
Spanish Village Art Center is making a call for artists for their Catnip Connection6 Show from June 20 - July 2. This juried fine art exhibit featuring cats will be at Gallery 21. For prospectus email Vicky DeLong 619-850-6637
MUSEUMS
The San Diego Museum of Art Dynamic: Blue Note After Rivera features recent works by Mexico City-based artist, Roberto Cortázar. The exhibition will include 12 recent works inspired by and in response to Diego Rivera's The Hands of Dr. Moore. These paintings approach the intimate and haunting subject in Rivera's portrait from the Museum's permanent collection from a highly personal perspective.
Oceanside Museum of Art has received a $150,000 grant from the Howard Charitable Foundation. The grant will provide $75,000 this year and $75,000 next year.
The Museum of Contemporary Art San Diego presentsSanta Ana Condition: John Valadez 1976 to 2011in its La Jolla location from June 10 to Sept 2. This is the first survey exhibition of this important Mexican-American artist and muralist, who has had profound influence on the Chicano art movement in the United States. Members' Opening is Sat June 9, 7-9 PM. The 2012 International Collectors and Contemporary Collectors voted to purchase new works for the Museum's collection: a luminous overhead sculpture by Spencer Finch, Rome (Pantheon, Noon, June 14, 2011); a keystone work by celebrated photographer Catherine Opie, Burnt House from Burlington and Ninth Street (1990); and a precocious abstract canvas by seasoned New York artist Jack Whitten, Chinese Sincerity (1974).
TRANSITIONS
Oceanside Museum of Art announced that Ed Fosmire, the Executive Director of the museum since April 2010, chose not to renew his contract with the museum. According to Fosmire, "The decision was difficult, but I wanted to be closer to my family in Orange County and I have accepted a wonderful opportunity to become the Deputy Director of the Laguna Art Museum." Tara Smith, OMA's deputy director has been appointed interim director. Smith is a former curator at the California Center for the Arts Escondido, which last year laid off its museum staff and suspended museum operations. She joined the Oceanside Museum in April, 2011, as manager of programs and events, shortly after Oceanside's chief curator, Teri Sewell, resigned. A graduate of the School of the Art Institute of Chicago and Goldsmiths University of London, she was involved in the OMA's fundraising and community relations program. A search committee will be formed to find a permanent replacement for Fosmire
Local San Diego artist Robert Gray diedon April 23. Watch the Larry Caveney tribute on Facebook.
Tidbits
Congratulations to three local artists for their show in Beijing, China. Mely Barragán, Daniel Ruanova and Jaime Ruiz Otis are showing in the The Value of Stuff: Three Diplaced Perceptions on Trade, Tradition and Trauma in the TJ In China Project Room Video link (No.300 Caochangdi Village, Chaoyang District, Beijing, China)
Some say our national pastime is baseball. Not me. It's gossip. Erma Bombeck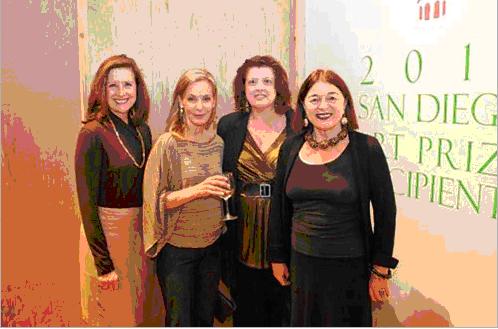 SD Art Prize at the Athenaum. Debra Poteet, Ann Berchtold, Patricia Frischer, Erika Torri
Photo by Maurice Hewitt.
San Diego Art Prize 2011 Exhibition of Ruben Ortiz-Torres with emerging artist Tristan Shone and Jay Johnson with emerging artist Adam Belt shows until May 5, 2012 at Athenaeum Music & Arts Library (1008 Wall St. La Jolla, 92037) More info:press@ljathenaeum.org 858.454.5872
Don't forget Stephanie Wangis the SDVAN sponsored Student Scholarship recipient of the Mission Federal Art Walk and will be showing at Space #111 on Beech Street between Kettner Blvd and the railroad tracks. Valentine Viannay: is SDVAN sponsored Participation Event Artist and will show on India Street in front of Blick Art store near Fir Street. You can see both for free on Sat/Sun April 28/29
Studio 2 nd Street in Encinitas has just received accreditation for their art classes and we want to congratulate Vanessa & Ron Lemen.
Congratulation to Larry Baza who was named one of the top dozen Top Gay Latino Activists Who Have Broken Boundaries for 2012. This honor was bestowed by the Huffington Post. We know Larry as co-owner of Noel Baza Fine Art in Little Italy Art.
Congratulations to Janet Cooling for her latest commission for the Harriet Tubman Charter School in the College Area. The glass mosaic painting will be 7'x19' over the entrance of the school auditorium, She is looking for volunteers to complete the mosaic process and donors to help cover expenses for it.
The Bronowski Art and Science Forum and almost 40 other arts organizations may be looking for a new home as.the Neurosciences Institute (NSI) was stepping out of its lease. These programs were funded by Performing Arts Program through it's Minding the Arts event. The building is going back to the The Scripps Research Institute on Oct 1.. Stacy Rosenburg, their spokesperson says they will be asking for $1500 for each event rental and that her organization focuses on science, not the arts. She seems to have missed the point entirely that the arts and their creativity are the new economic driver for the sciences. She states "…. biomedical research is our mission, and we have to guard our resources." This short term thinking is one of the the things holding back San Diego from taking its rightful place as a city of innovation.

Congratulation to Sharon Gorevitz and her husband Alan Greenberg on the 21 st year for the Talmadge Art Show held Sunday, May 6 from 10am-4pm in the Pt. Loma area of San Diego at the NTC Promenade Events Center ( 2875 Dewey Road and Truxton Road). There are about 80 artists showcased this year but 3570 have been seen over the years. This intrepid couple puts on shows four times a year and their tireless energy has contributed to the vital arts and crafts scene in San Diego.
State Superintendent of Public Instruction Tom Torlakson has formed a new task force to help carry out the arts initiative known as CREATE CA (Core Reforms Engaging Arts to Educate), brings together leaders in education, business and the arts with the goal of examining the current state of arts education in California and broadening the educational vision. The task force, which numbers more than 60, has five representatives from San Diego County. They are John Eger, a professor at San Diego State University; Ronald Jessee, with the visual and performing arts department at the San Diego County Office of Education; Kim Richards, of KDR PR; Russell Sperling, director of visual and performing arts for the Sweetwater Union High School District; and Lauren Widney, of the San Diego Youth Symphony and Conservatory.
We loved Allison Renshaw, Sugar Kisses.painting at the .Encinitas Library, 540 Cornish Drive and wish we had heard about it earlier so that we could have spread the word. This north county artist shows with Mark Quint Gallery but this was an opportunity to see the work without the hassle of going into La Jolla. This was the most impressive show the Library has had to date. Congratulation to Jim Gilliam for securing it for the community. Sorry to say it closed on April 16.Diane Stacey, Contact with the Divine.ceramics sculptures of ancient deity figures were very much enhanced by the talk she gave. Seeing her fabulous drawing enlarged on the huge screen was a real treat. What you can see is The Many Faces of Trash. Which is an environmental art exhibit curated by Rodney McCoubrey with more than 25 local artists using recycled materials. Reception is Sunday, April 22, 1:00-4:00pm and through June 4. .
For a brief time you can have access to the new digital edition of the international but San Diego based Ornament Magazine. Take a look and if you like you can subscribe for $25, but we suggest you get both hard copy and digital for just under $30 for the year. This month they are featuring an article about the Mingei exhibition SD Craft Revolution.
If you've been missing Trios Gallery, we've got great news for you! From May Sat May 5 from 5-8 and then two weeks they will be transforming an Encinitas storefront into a mini-Trios. Trios a Go Go at First Street ( 820 South Coast Hwy. at 101) in Encinitas will feature a little bit of everything - sculpture, ceramics, jewelry, glass and more.
SmartSpace Gallery is brand new and located in modern executive suites space ( 4455 Murphy Canyon Rd. Suite 100 , SD 92123). For more info: Maria Levin 619.453.0880
There is a new gathering place at the NTC at Liberty Station for First Friday events. They now have a new lounge located at NTC Command Center in Building 200. Enjoy complimentary wine and cheese; get a list of the evening's activities and sign up for their once a month drawing.
NorthPark Festival of the Arts is in its 17 th year coming up on Sun, May 20 from 10:00 AM to 6:00 PM!This free festival has grown into a local tradition embracing a diverse line-up of bands, dancers and artists into one marathon day of performances spread across five stages. Being on forefront of the art scene, the North Park Festival of Arts celebrates all types of art forms in its Juried Arts Area with over 40 artists showcasing everything from elaborate paintings to metal sculptures.
Freedom to Create will be held on Sat April 28, from 2:30pm-4:30pm at The Center ( 3909 Centre Street, SD 92113). In collaboration with Women's Fest 2012, Girl Fest San Diego will provide the space for an interactive community art project, allowing individuals to create a vision of freedom. This free event open to the public. The mission of Girl Fest San Diego is to prevent violence against women and girls through education and art. They will incorporate music, film, art, dance and spoken word to get the message out.. The night before, A ticketed evening celebration Freedom to Expresswill be held on Friday April 27, from 7:30pm- Midnight at Art Lab Studios (3536 Adams Avenue. San Diego, CA 92116) where the stories of women through the vehicles of spoken word, dance, art, and live music will be shared. More info: Nikole Ryman 7.513.0667
For nine years now, The Art Kids of San Diego County, have been using the pier park plaza for their art lessons and as of Friday the 13th they have been told they cannot use any public parks to have their classes. This is supposedly due to one complaint from an unknown source. Someone seems to be making life for this organization difficult for some reason and the knock on effect is devastating to the group, which is just trying to help out kids by giving them a chance to be creative. So to the city of Imperial Beach, GET YOUR ACT TOGETHER and realize that art is healthy for our kids.
New Actions in Painting 2 at Larry Caveney's Garage 4141 ( 4141 Alabama Street, SD) holds it reception: May 19 from 6 to 9. What is so exciting is that it is a survey (local and away) of abstract painting that has performative/process objectives. deepseal2@aol.com 619.297.6032
Sixteen Plus One Art is the first show of a new space in SD at the On Assignment Studios and Gallery ( 2860 University Ave, SD 92104) opening on May 19 at 5 to 8 pm. For more info: Rivian Butikofer 619.723.4911
Art Pulse has teamed up with Capital Campaign Manager Jeffrey Levinson, architects Hubbell and Hubbell and prominent developer John DeWald to try to turn the Pacific View Elementary School into an extraordinary new arts cente including multiple performance spaces both indoor and outdoor; artist studios for painting, sculpture, ceramics and glass; classrooms; a sculpture garden and roof-top café/garden..As John DeWald explained, building and selling the housing would provide quick and much needed funding to finance the rest of the project. If Art Pulse fails to raise the capital for the arts center, the Encinitas Union School District could sell off the property to developers and the entire city block risks being turned into residential housing.
OPPORTUNITIES (click to see a list of all current opportunities listed on SDVAN)
Studio C Contemporary in El Cajon has made an open call for artist for a show titled. Between Symbol And Metaphor juried by Kevin Freitas, art critic, formerly of Art As Authority. Opening Reception May 11 to June 8 More info: Silvia Valentino: 619.379.6514
Arts Month San Diego (AMSD) is a collaborative effort with events and exhibitions that are promoted through the ArtsMonthSD.com website, social network channels, media sponsors: Union Tribune and San Diego Magazine, Amtrak of California, listing on San Diego Convention & Visitors Bureau: Art + Sol, partner and community outreach, viral word-of-mouth, and a print and outdoor advertising campaign. In 2011, AMSD received over 200 million media impressions and tons of local media coverage. It is anticipated that over 200 thousand people attended Arts Month related events. You are invite you to participate. The team that puts this on is Ann Berchtold, ART SAN DIEGO Contemporary Art Fair. Sandi Cottrell, ArtWalk on the Bay and Rebecca Handelsman, Museum of Contemporary Art, San Diego.Go to the website for more information.
The Le Dîner à San Diego team is looking for talented and creative artists to create a poster that depicts this unique event in San Diego. Artists are encouraged to explore themes of food, scenery, good friends, beauty or anything else about Le Dîner that is inspiring. All diners are supplied with a table, but the rest is up to them (chairs, linens, plates, utensils, decor, etc); everyone will dress in white; and there even is a "leave no trace behind" concept where guests leave no evidence of ever having been there, including all trash which does in provided white trash bags. The winning design will be announced on May 15th, 2012 and turned into limited edition posters that will be offered to LDaSD guests. The winner will also receive a "table head" invitation (to host a table of four) as well as a stocked and catered picnic basket. For more info: Lauren Kita 619.255.7069
Council Policy 100-06 establishes guidelines and uniform eligibility requirements for the annual appropriation and expenditure of funding for each City Council Office for Community Projects, Programs and Servicesto be expended at the discretion of each Councilmember during the fiscal year. Annual funding levels are subject to budget priorities as established by the City Council each year. These are not TOT funds, so you may receive funding from the Commission AND funding through this program, too, but yours has to be a city, county or non-profit organization.
Leucadia 101 Main Street presents the Eigth Annual LeucadiART Walk, a juried show, on Hwy 101 in Leucadia, a community of Encinitas. Date is Aug. 26. More info: Paula Kirpalani 760.436.2320
MUSEUMS
Mingei International Museum will be taking work from its permanent collection in Hats and Headresses from May 19, 2012 - Sep 9, 2012 . This show will celebrate the breadth and depth of hats and headdresses from cultures and countries around the world. Simple, straw peasant hats from Southeast Asia will be displayed alongside colorful South American felted hats and beaded African headgear.
The SD Natural History Museum The Horse, a comprehensive exhibition on the enduring bond between horses and humanity, opens on June 1, 2012, and will remain on view through January 20, 2013. The Horse explores early interactions between horses and humans and shows how horses have, over time, influenced civilization including major changes in warfare, trade, transportation, agriculture, sports, and many other facets of human life. The exhibition, which has never before been seen on the West Coast, is included with general Museum admission.
From May 26, 2012 through September 09, 2012,The San Diego Museum of Art presents Dynamic: Dr. Moore's Bluenote After Rivera . This exhibition is12 paintings by Mexico City based artist Roberto Cortazár is inspired by The Hands of Dr. Moore by Diego Rivera. Responses to one of Rivera's most haunting works, Cortazár's paintings approach this intimate subject from a highly personal perspective.
Oceanside Museum of Art presents Liquid Capture: Masters of Underwater Photography, April 28 through June 17 with a reception and Panel Discussion on Sat, May 5, 2 to 4 This is a juried exhibition presenting the best underwater photographic art from around the world. Organized by photographer Lee Peterson, this exhibition features images reflecting five specific categories: Ocean Environment Underwater, Macro, Diver, Ocean Environment Above Water and Marine Mammals. An optional category is Submersion, a creative look at diving. Or wait and catch the opening on Sat, May 12 from 5 to 7 for Cruisin' Califas: The Art of Lowriding with guest curators Carlos and David de Baca. This show has the actual full sized Lowrider cars, motorcycles and bicycles as well as over 50 paintings, sculptures and photographs inspired by Lowrider culture.
The Museum of Contemporary Art San Diego presents John Baldessari: A Print Retrospective from the Collections of Jordan D. Schnitzer and His Family Foundation, on display through May 13 in La Jolla. John Baldessari is an internationally celebrated artist, yet southern California is and has always been his home. In 1960, MCASD, then the La Jolla Art Center, gave Baldessari his first exhibition. His relationship with the Museum has continued, including the 1997 one-person show National City. This time we see an expansive survey of his entire body of printmaking. The Museum will host its eighth Biennial Art Auction in La Jolla on Wednesday, May 30 at 6:30 PM. The biennial auction is one of MCASD's most popular and exciting events and will feature a live and silent auction of artworks donated by internationally recognized artists and emerging contemporary artists. Lydia Fenet, senior vice president and director of strategic partnerships for Christie's New York, will preside as auctioneer.
Alex Kanevsky is in the studio at Lux Art Institute from May 31 to June 30 and the work is on display until July 28 and these loose rather impressionist works appear very easy to like. But they surprise you….rather like the love child of Corot and Francis Bacon.
Museum of Photographic Arts last chance to see Eyes of a Nation: A Century of American Photography through May 13. Eyes of a Nation, drawn from MOPA's permanent collection, is a look at the rich history of American photography by artists working in the 1870s-1970s. The exhibition presents an important story of American photography focused on social reform, artistic expression, and the dramatic political and cultural changes experienced during that time.
The San Diego History Center TUNA! Celebrating San Diego's Famous Fishing Industry . Is a colorful exhibition highlighting the story of one of San Diego's earliest industries and gives voice to the people who made San Diego the "tuna capital of the world." TUNA! lets visitors experience the world through the eyes of Japanese, Italian and Portuguese fishing families and includes hands-on pole-fishing demonstrations, packing and canning activities and films documenting San Diego's impact on the global tuna fishing industry. The exhibit also examines the impact of commercial fishing on tuna stocks, and ongoing efforts to ensure that the fisheries for tuna around the world are sustainable. The show opened in April and will be on view until Dec 31, 2012.
New Children's Museum is celebrating their 4 th birthday in the new building with Musical Trash Birthday Bash featuring Machine Project on Sunday, May 20th 10am – 4pm Free with general admission
TRANSITIONS
Vista Art Foundation, the nonprofit group credited with boosting cultural awareness in the city has shut down their Gallery 204.. First their roof fell in and then city officials told the foundation at the end of February that Vista was terminating the nonprofit's lease on Main Street. The roof is now fixed but the Vista Art Foundation is still without a home. This story was reported in the North County Times. and you can see this fond farwell created by Charles Bronson.
Mark-Elliott Lugo is resigning from his position as director off art at the Pacific Beach Earl and Birdie Taylor Library. "I will greatly miss my close relationships with San Diego's most talented artists," Lugo wrote in the post. "Many factors entered into my decision to leave, including the steady decline in salaries, retiree benefits, morale, and working conditions for city employees; as well as pressing responsibilities in my personal life."
Thomas Kinkade, whose brushwork paintings of idyllic landscapes, cottages and churches have been big sellers for dealers across the United States, died April 6. He was 54 and died at his home in Los Gatos in the San Francisco Bay Area of what appeared to be natural causes.
TIDBITS
To see a scrolling account of how the different countries and periods of art is fairing world wide, check out the Mei Moses Art Index . When last we looked New York was up over 10%, London up over 19%, Chinese art up over 14%, Traditional Chinese up 24%. But each statistic comes with a time relativity which is quite important. Unfortunately you have to pay to access to full information. ..
Morley Safer revisits the target of his 1993 story "Yes...But is it art?" And gets his answer: Whatever it is, it's worth a 1,000 times more than when you first mocked it. Thanks to Jim Wilsterman for giving us the full video of this show.
Adam Belt (SD Art Prize 2011) is showing new work at Franklin Parrasch Gallery (20 west 57 Street, NY, NY 10019) in a solo show. Through the Rabbit Hole includes two large works in the form of large infinity mirrors that reflect infinitely from the wall.
Today's gossip is tomorrow's headline. Walter Winchell
Stephanie Wang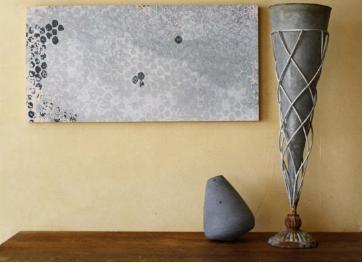 Valentine Viannay
Stephanie Wang is the SDVAN sponsored Student Scholarship recipient of the Mission Federal Art Walk and will be showing at Space #111 on Beech Street between Kettner Blvd and the railroad tracks. Valentine Viannay: is SDVAN sponsored Participation Event Artist and will show on India Street in front of Blick Art store near Fir Street. You can see both for free on Sat/Sun April 28/29.
San Diego Art Prize 2011 Exhibition of Ruben Ortiz-Torres with emerging artist Tristan Shone and Jay Johnson with emerging artist Adam Belt holds areception on March 30, 6:30 PM – 8:30 PM. show until May 5, 2012 at Athenaeum Music & Arts Library (1008 Wall St. La Jolla, 92037) More info:press@ljathenaeum.org 858.454.5872
We are delighted to announce the SD Art Prize 2012 recipients. The established artists Arline Fisch and Jeffery Laudenslager will be making their choice of emerging artists to mentor later this year. Susan Street Fine Art Gallerywill exhibit all the nominated emerging artists from June 2 to July 3. It is an exciting group including:Shawnee Barton, Lauren Carerra, Noah Doely, Rob Duarte, Alexander Jarman, Anna Chiaretta Lavatelli , Lee M. Lavy, Ingram Ober, Vincent Robles, Deanne Sabeck, David Leon Smith, Brian Zimmerman
The DNA of Creativity Ste(+a)m Art and Science Networking Meeting included networking and team recruiting for DNA of Creativity at Hera Hub an dgave teams a chance to add members. Tteam information is available online. Team Applications are due March 31. Information PDF & Word doc template. Want to know more and stay in touch? Follow us on Twitter, Facebook AND join the Blog. Click this link to register your intent to participate. Send us an email and we will add you to the DNA of Creativity mailing list. Final teams will be announced in April or early May and teams can add members at anytime for this project.
The Hats Off for Life Exhibition at Hera Hub (9710 Scranton Road, #160 , San Diego, CA 92121) has gotten rave reviews in La Jolla Light and SD Homes and Gardens. SDVAN produced the show which feature hats created by artists to honor and celebrate the lives of some of the residents of Fairwinds Ivey Ranch. The show continues until May 18. More info: Felena Hanson 619.889.7852.
Hats Off for Life shows photos by Melissa Au, Erika Johnson and Raymond Elstad who is also showing his own work in Seduced by Dance is being held over at Building 175 - Dance Place San Diego (2650 Truxton Rd. San Diego at Liberty Station). Raymond Elstad presents photographic images created over the last several months with the dancers the Dance Place Resident Companies: Jean Isaacs San Diego Dance Theater, Malashock Dance and San Diego Ballet. They were photographed in his Cardiff by the Sea Studio, at rehearsals and in performance.
Athenaeum Music & Arts Library has dedicated the Main Gallery as the Joseph Clayes III Gallery and is thrilled to honor a dedicated patron in this way who has supported the Library through the Joseph A. W. Clayes III Charitable Trust. "This is the third-largest donation ($500,000) the Athenaeum has received and will become part of the Athenaeum Endowment Fund for the benefit of the institution for years to come through an annual allocation to the operating fund," said Erika Torri, Athenaeum Executive Director.
Sandra Chansi L will be showing her latest mainly stone sculptures with a selections of watercolors in show called 12 +12: the Message in the Space at the Solana Beach City Hall Gallery from April 1 to May 15 with a reception for the artist on Wed. April 11 from 5:30 to 7:30. More info: Anita Edman 858.720.2454
Space 4 Art is opening its doors to new, edgier programs that may have struggled to find a home in San Diego. In March, Space 4 Art will begin its first season of art programs curated by local experts from different genres such as modern dance, experimental music, performance art, film, and performance literature. The emphasis will be on art not happening elsewhere in San Diego — art that provides a different perspective for the audience and challenges attendee's expectations. Explosive Time is a performance art series organized by artists Kate Clark and Matt Savitsky. Grouped into three evenings, Explosive Time will present a spectral range of performances including barbershop quartet, conference calls, and a fertility ritual.
Art San Diego, with presenting sponsor UBS Financial Services, is from Sept 6 to 9 in the new venue of Balboa Park. The theme " New Art City" will suggest a new way of expressing the art fair. The 38,000 Balboa Park Activity Center was designed by award-winning architect Rob Wellington Quigley. Beautiful landscaping, public art and spacious outdoor plazas at the north and south end of the building provide excellent sites for the fourth edition of this contemporary art fair. . info@artsandiego-fair.com
Thanks to City Beat we have a full description of the Roman De Salvo commission for Ruocco Park. The SD Art Prize recipient goes from strength to strength even through he has to play in the maze (very much like his one in Escondido) of public funding.
Diane Stacey is showing at Encinitas Library, Contact with the Divine Ceramics reminiscent of ancient deity figures who are the spirits of nature's elements. For example, Watchers of the Trees is a male metamorphosing from a tree trunk with a bird emerging from his heart. Diane is merging historical cultures including American Indians, Cretan, Egypt, Mesoamerica. Until April 17, Talk on Sat, March 31 at 10 pm. More info: skylotus@sbcglobal.net
Mark Jesinoski Arts is encouraging us to Buy Local Art - Support Local Charity and has now formed a new partnership with The Lafayette Hotel, 2223 El Cajon Boulevard, San Diego, CA 92104 (thanks to his friends at Impact Visual Arts) on a campaign to find more locations to showcase the talents of San Diego artists. The Lafayette's on board and with their newly remodeled reception area and willingness to support local arts they are sure to feature some of San Diego's finest artists in the year to come. More info: mark@jesart.com 435-770-8670
You can now see William Lesley's wonderful paper light scultpures handing above your head as you go toward the baggage claim after arriving in Terminal 2 and Miki Iwasaki successfully installed artwork "Signalscape", above Terminal 1 Baggage Claim comprised of various light boxes that are activated by the movement of passengers below. We are happy to report three new artists to watch for in the future at the SD International Airport, Mikyoung Kim received the commission for the Passenger Waiting Room Bays project. . Her integrated projects merge sculpture, architecture and sustainable initiatives. Local artist Paul Hobson will bring his sculptural experience to the Terminal 2 East Ceiling Node project. Sheryl Oring has been named the San Diego International Airport's Resident Artist. Oring is charged with observing the inner workings of the airport environment, from the day-to-day operations to the executive level. Plus three new temporary shows opening San Diego Button Society presents The Art of the Button provides an overview of various international art movements and their creative influence on the button-making community, Visions Art Museum presents Crazy Quilts and TERI Center displays art by artists with autism and other developmental disabilities.
The Unified Port of SD announced that "Unconditional Surrender," the 25-foot sculpture of a sailor kissing a nurse during a celebration of the end of World War II, may find a permanent home on San Diego's waterfront. At its regularly scheduled business meeting in, March the Board of Port Commissioners conditionally agreed to accept a local group's offer to donate a painted bronze version to the Port of San Diego. The bronze version is more durable than the foam-urethane sculpture that has been in Tuna Harbor Park since 2007. The donor group estimates it will cost nearly $990,000 to purchase and install the sculpture. Mac McLaughlin, President and CEO of the USS Midway Museum, told Commissioners that the Midway is prepared to launch a fund-raising effort, the details of which will be announced within the month. Almost a million dollars sounds like an awful lot to pay for this reproduction. Especially when you think what could be funded in SD that is much more innovative.
For example, why not fund Art Labs, which are site-specific works in conjunction with ART SAN DIEGO Contemporary Art fair. Commissions will range from $500 to $2,000 per project. For 2012 ASD is seeking proposals for projects that promote a CreativeClash: Projects that engage art communities to work in unanticipated collaborations. They want to raise $25,000 so check them out on Kickstarter.
An advanced heads up about the free Passport to the Arts on May 5 from 10 am to 4 pm at Encinitas Community and Senior Center )1141 Oakcrest Park Drive, Encinitas, 92024). Presented by City of Encinitas Commission for the Arts, the Encinitas Alliance for Arts Education (EAAE) and the Encinitas Theatre Consortium (ETC). More info: Jim Gilliam 760.633.2260 or 2746,
RAW CALL: OPPORTUNITIES (click to see a list of all current opportunities listed on SDVAN)
Artist call for alien themed art show in all mediums with Andrew Estrad at Zepf Alt Basement Gallery with Ryan Campbell of Wonka Gallery. Drop off art by April 7th. Please email andestrada@gmail.com or ryan@wonkagallery.com.
SD International Airport 's call to artists for an artist-led design team will be selected to create a multifaceted environment using interactive technology to engage teenagers (and teens at heart) as a target audience. This project has a $400,000 budget.
San Diego-based Art West Agency is looking for artists in a variety of specialties (painting, sculpture, music, etc.) for its Employee Arts Program. Artists will teach workshops to corporate employees using an established curriculum designed to develop creativity and innovation. Artists must be willing to travel to designated San Diego sites. To apply, send cover letter, resume, and references including relevant teaching experience to Thomine Wilson
The Jacobs Center for Neighborhood Innovation welcomes applications from artists committed to cultural immersion, community participation, and social interaction for an art and design opportunity at The Village at Market Creek. Download the RFQ - The Village at Market Creek Art and Design Plan 2012. The deadline to apply is Thursday, March 29, 2012 at 10:00 am.
Front Porch Gallery, a non-profit gallery in Carlsbad will be holding a juried exhibition and invites artists 18 and over to participate. Show is May 20 - July 14, 2012 and entries are due April 25. For this exhibition they are looking for artwork that includes all themes of expression (must be suitable for general public viewing). 1 st: $250 award, 2 nd: $100 award, 3 rd: $50 award. Honorable Mention receives free entry into the following year's exhibition. Entry fee is $25 for three works. For more info: jweaverling@frontporch.net 760.795.6120
Entijuanarte 2012 Call for artists for their open air exhibition from October 5 th-7 th, at Cecut, Tijuana. The application deadline: May 31. For more info: administrativo@fundacionentijuanarte.org
How about this new idea for SD called Pizza Parlay. Up until the Thursday before each Parlay, you can send proposals for creative projectsthat could use a bit of funding to raise them off the ground or to the next level. Pizza Parlay will take place one Sunday a month, usually the last. At the Sunday event, Parlay-goers will each receive a packet of proposals to review over pizza, and everyone will vote on site. Proceeds from the $12 per person cover donation will be granted to the winning proposal. The more people attend, the bigger the grant. Urbanistguide.com will announce the winner the Monday after the Parlay, and unlike with most grants, winners will receive the award immediately. The first of these was at 3 rd Spacein 4610 Park Blvd. in University Heights and the next is Sunday April 29th, from 5-7pm.
MUSEUMS
Mingei International Museum's The Beauty of Use opens on Fri. March 30 at the Centro Cultural Tijuanawhere five hundred items from Mingei's collection are crossing the border for the first time. This is the first and the largest ever of Mingei's permanent collection to travel to CECUT. .It will be on view until July 22 nd. Want to check it out? Plan lunch and make a day of it, or wait for the Mingei bus trip in May.
We are looking forward to the Oceanside Museum of Art Liquid Capture: Masters of Underwater Photography from April 28 - June 17 at The Groves Auditorium. There will be a reception and panel discussion with Lee Peterson and the exhibition judges as they talk about the challenges of underwater photography, the jurying process and select pieces in the exhibition on Sat, May 5 from 2:00 - 4:00 p.m.
The Museum of Contemporary Art San Diego Each year, MCASD's curatorial staff organizes an exhibition of artwork to be considered for acquisition by members of Contemporary Collectors and International Collectors, the Museum's premier support groups. In advance of being selected by ballot at the Annual Selection Dinner, the works are displayed in the galleries along with contextual pieces from the permanent collection. This show Prospect 2012 is on view in La Jolla from April 21 to May 30. It is followed by the .prestigious Art Auction 2012. Works on view May 20-30, VIP Preview May 23 and Art Auction May 30.
A private art collection amassed over more than 30 years is returning home to San Diego, bringing to the city masterpieces of minimalism and of German Expressionism. The Museum of Contemporary Art San Diego (MCASD) and The San Diego Museum of Artare both the recipients of a major bequest valued at more than $40 million from the late Dr. Vance E. Kondon and his wife Elisabeth Giesberger. Kondon was one of San Diego's premier art collectors and an avid supporter of the city's cultural scene. His collection ranged from figurative works from the first half of the 20th century to refined abstract pieces from 1950 forward. Iconic: Gifts from the Kondon-Giesberger Collection at MoCASD downtown will feature minimalist artists, including Donald Judd and Agnes Martin, and will remain up for the rest of the year.
Lux Art Institute is presenting the bronze sculptural animal figures of Gwynn Murrill. Paring away everything that is not absolutely necessary to perceive the creatures in all their purity, details such as eyes, individual coloring, and the texture of fur and feathers are sacrificed in order to leave us with their raw "animal-ness" and primal essence calling to mind Egyptian antiquity. In the studio until Apr 14 2012 and on exhibit until May 19.
Timken Museum of Art Object Lessons: France in the Golden Age through June 3 is a display of five French seventeenth-century paintings as the first of a series called "Object Lessons." The inaugural grouping is mounted on the occasion of the loan of Nicolas Poussin's The Holy Family Returning to Nazareth from the Cleveland Museum of Art. Poussin's painting has been generously sent to San Diego in exchange for the Timken's Rembrandt.Saint Bartholomew. In honor of this important loan, the Timken has arranged for the painting to be shown alongside four paintings by Poussin's contemporaries: Philippe de Champaigne, Claude Lorrain, Simon Vouet and one work attributed to either Nicolas or Pierre Mignard.
TRANSITIONS
As we retire the banner for Dennis Paul Batt on the home page, we want to let people know about these following articles and videos that were made in memorial to him. Patricia Frischer A+ Art Thank you, Dennis Batt, Kinsee Moran at City Beat, his friend David Gough on his Art Blog, Patty Rangel's Composite of Photos for the Memorial at OMA, the Union Tribune Obituary by Caroline Dipping, La Jolla Light by Lonnie Burstein Hewitt, A Virtual Memorial in Second Life by Patty Rangel , Sharon Hinckley Memorial Photographs, Memorial Photographs by Valentine Viannay, Lia Strell's video from the memorial. There were also several events dedicated to Dennis three of which are Lia Strell Drum Circle on April 1 at 2 pm at Alta Vista Gardens, $5, Bahman Band playing at OMA on March 30 and the next SDBotanic Gardens Sculpture Exhibition in Carlsbad. The Legacy projects have been announced: The Batt App will be produced by the SDVAN to locate visual arts events by using your smart phones and Synergy Art Foundation will hold an Artists Film Festival in his name. We will try to keep you informed on the future of the SD Visaul Artists Guild and are happy to confirm that the Outdoor Arts Foundation founded by Dennis and Sandra Chanis will continue to exist.
TIDBITS
UC San Diego researchers led by Maurizio Seracini announced this month that they had reached a new milestone in their decades-long search for a lost masterpiece by Leonardo da Vinci, The Battle For Anghiari" They declare they had found the type of material used by the Italian Renaissance master on a hidden wall in Florence's Palazzo Vecchio. The researchers said that samples taken from the stone wall in the palazzo, now covered by another fresco by Giorgio Vasari, appeared to contain a black pigment used by Da Vinci on his masterpiece "Mona Lisa" and other surviving paintings. The results have not been verified by an outside lab yet. But it is exciting to think that this discovery is made by a team from SD.
John Eger has given us another interesting article in the Huffington Post on Art across the Border. The recently published results from the SD Foundation poll reveal that cross border issues are a low priority in SD, but that has not stopped the art world from making strides to bring our two communities together. He sites La Casa del Túnel: Art Center , Arturo Rodriquez's La Caja Art Gallery, The Front , a visual art space in nearby San Ysidro and the UCSD CalIT2 show Tijuana/San Diego: Cooperation and Confrontation at the Interface.We can also add Entijuanarte 2012 from October 5 th-7 th, at Cecut, Tijuana. John also posted an update on the Importance of creativity in Education.
London is all a twitter about Christian Marclay's The Clock and we are even reading about it now in the New Yorker. Check out this video that is 1 minutes segments for a full 24 hours and took three years to make. Only 6 copies and 5 have gone to museums.
Gossip is the art of saying nothing in a way that leaves practically nothing unsaid. Walter Winchell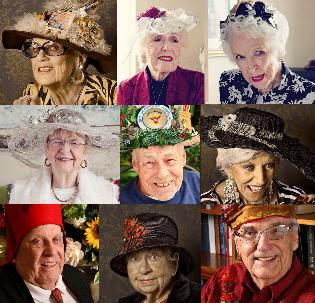 You are invited to the Hats Off for Life Exhibition reception on Thurs Feb 23, 4:30 - 7:30 pm at Hera Hub (9710 Scranton Road, #160 , San Diego, CA 92121) This show is sponsored by Heritage Senior Care, Inc and produced by SDVAN and features hats created by artists to honor and celebrate the lives of some of the residents of Fairwinds Ivey Ranch. The show continues until May 18. More info: Felena Hanson 619.889.7852 Watch the video
DNA of Creativity Ste(+a)m Art and Science Networking Meeting including networking and team recruiting for DNA of Creativity on March 7, 6-8 pm at Hera Hub (9710 Scranton Road, #160, SD, 92121) More info: Kim Richards 619.708.4430. Team Applications are due March 31. Information PDF & Word doc template. Want to know more and stay in touch? Follow us on Twitter, Facebook AND join the Blog. Click this link to register your intent to participate. Send us an email and we will add you to the DNA of Creativity mailing list.

This month's RAW column is dedicated to Dennis Paul Batt.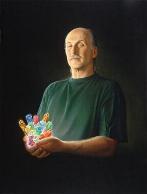 Dennis Paul Batt 1952-2012 died of a massive heart attack at the beginning of this month and he will be greatly missed by us and by the entire visual arts community. He dedicated himself to serving his friends and colleagues in so many ways. The Memorial service will be held at Oceanside Museum of Art Sat. Feb. 25, 4:30-7 pm. At the memorial you will be given a change to celebrate Dennis's life and pay condolence to his family. They have arranged an event that Dennis would have loved including a band, memorial art making, eulogy recording, a tribute to his life in photo and a special presentation of his life in Second Life the virtual world. Donations, in lieu of flowers, should be made to Synergy Art Foundation.
Read memorial articles about Dennis Batt from Patricia Frischer A+ Art Thank you, Dennis Batt, Kinsee Moran at City Beat, his friend David Gough on his Art Blog and the Union Tribune Obituary by Caroline Dipping
Dennis is the only one we know who could have two major memorials. Dennis Paul Batt Virtual World Memorial was held on Sunday, February 12th, 2012 from1:30 pm at the Crossworlds Gallery in "Second Life" For teleport info: Fabilene Cortes. Patty Rangel helped to make this possible and will be present at the OMA memorial to show us a glimpse of that other life. She says, "Featured at the memorial was Dennis' virtual art gallery and collection. Dennis would have told you that his Avatar was just a cartoon and that his work in the virtual world was no biggie. What he humbly would leave out is that he was the first Avatar in history to build a portal into the real world where he appeared as a full-size interactive hologram. His art transcended boundaries and dimensions. He merged art and technology and collaborated with avatars from around the world. He will be missed! "
New Sculpture Garden at Alta Vista Gardens is dedicating its Sunset drum circle to Dennis Batt. Located above Brengle Terrace Park ( 1270 Vale Terrace Dr, Vista, 92084) on Sunday March 18 from 2-6 pm. You can meet artists, take a guided walk-about, listen to musical performance by Stefani Stevens along with Dance Theatre, open your heart and mind to earth conscious movement with Joyce Golden Seyburn. Don't forget to enjoy the "Curiosity" gourmet food truck. Best truffle French fries in town! Admission $5 More info: Lia Strell Map
Botanic Gardens Sculpture Exhibition has dedicated its next show to Dennis Batt for the amazing work he did there to help curate, install and sell the artwork. SD Botanic Garden is celebrating its ongoing Sculpture in the Garden exhibition by bringing together prominent local sculptors and landscape architects for a lively discussion on the role of art in the garden on March 3 at 10 am. . All participants will conduct a visual presentation highlighting their vision on the subject. The program will be moderated by Naomi Nussbaum, curator of the Sculpture exhibition, which runs through mid-April at the Botanic Garden. Following the event, refreshments will be served and attendees are invited to take a guided tour of the current exhibition. Participating artists include Madelynne Engle, Jeffery Laudenslager and Benjamin Lavender, and landscape architects Glen Schmidt of Schmidt Design Group, David Reed of David Reed Landscape Architects and Paul De Martini of Classic Gardens. For more info: Heather Main 760.436.3036
Bahman Gypsy Band will be playing at Oceanside Museum of Art on March 30 and is dedicating this concert to Dennis Paul Batt.
Dennis would be very gratified to hear that the Members of the Vista Art Foundationare planning to open a performing arts center that would offer a place for community members to showcase their talents and take classes to improve on them. The center would be called the Vista Session Room and would be an annex of the foundation's Gallery 204. It is the brainchild of nonprofit President Karen Bushgens and members Charles Bronson (dear friend of Dennis') and Dan Franklin.
OPPORTUNITIES (click to see a list of all current opportunities listed on SDVAN)
DNA of Creativity Team Applications are due March 31. Information PDF & Word doc template. Want to know more and stay in touch? Follow us on Twitter, Facebook AND join the Blog. Click this link to register your intent to participate. Send us an email and we will add you to the DNA of Creativity mailing list.
The Art Of Photography 2012 Judge Julian Cox,Curator of Photography at the de Young Museum, San Francisco. Here is your Registration form. More info: Steven Churchill: 619.825.5575
The Museum of Photographic Arts (MOPA) seeks a highly motivated and energetic individual with strong communication, leadership, and organizational skills for the position of Deputy Director.
ARTS, (A Reason to Survive) is seeking a new Director of Programs and Evaluations who will be responsible for the planning, implementation, management, supervision and evaluation of ARTS programming. They want a dynamic and experienced individual who is passionate about transforming the lives of youth through the arts!
Lux Art Institute is seeking a Curatorial Assistant (this is a part-time/paid internship position). Duties will include maintaining artist files through the Embark database program, researching artists, and sending relevant information to artists/galleries. In addition, they will assist in cataloging books for the Lux Library and other tasks that will support the Director in the organization of materials for presentation and preparation.
The Department of Visual Arts within the Division of Arts and Humanities at UC San Diego is seeking applicants for temporary Lecturer position(s) in art history/criticism (Western and Non-Western).
Oceanside Museum of Art (OMA) invites underwater photography artists to submit their work for review for the upcoming exhibition Liquid Capture: Masters of Underwater Photography on view at OMA April 28 through June 17, 2012 with an Exhibition Reception and Panel Discussion on May 5 from 2:00 to 4:00 p.m. Organized by renowned photographer Lee Peterson, this exhibition will present the best underwater photographic art from around the world. There will be five categories for the photography contest: Ocean Environment Underwater, Macro, Diver, Ocean Environment Above Water and Marine Mammals. An optional category is Submersion, a creative look at diving. Prizes include a Nikon and a Cannon underwater digital camera sponsored by Oceanside Photo and Telescope, an Aqua Lung Titan LX Regulator and image enhancement software from Topaz Labs. Best of Show will receive complementary face mounted printing. All selected photographs will be published in the exhibition catalogue being created by Digital. To submit your work visit: www.mastersofunderwaterphotographicart.com
Gallery One ( 1735 Hancock Street, SD 92101) is having a one year anniversary show and artists are invited to participate with music performance, jewelry and textiles as well as art. Opening March 9. More info Guy Lombardo 858.863.7842
Remember the Kenneth A. Picerne Foundationis now accepting applications for the 2012 Artist Outreach Project! The Foundation will award up to 20 artists $12,000 each for a one-year grant to provide educational, mentoring, and/or therapeutic arts experiences for people of any age group who lack opportunities to engage in meaningful arts programs. For the application, artists are asked to outline a plan to provide arts programming for the underserved group they would like to serve at a nonprofit they intend to collaborate with. Visual, literary, and performing artists 55 years old and older who live in North San Diego County or Orange County are eligible to apply. The application deadline is March 30, 2012. For more info: Victor Nelson 949.267.1517 PS. We heard there are two school mural project in Orange county that are in need of artists of 55.
The California Arts Council's Grantee Conference, which has information for artists and art organization seeking grants, is being co-hosted by Playwrights Project with the NTC Liberty Station. Monday, February 27, 10:00-3-:00 (2012 NTC Command Center, 2640 Historic Decatur Rd. SD 92106. For more info: Cecelia Kouma 619.239 8222
You can vote to choose the T-shirt for this year's Mission Federal Art Walk. Have fun voting once a day until March 9. Good luck to all the artists.
The Port of San Diego is implementing its first comprehensive Public Art Curatorial Strategy 2012-2016 , which outlines a new innovative approach to public art commissions and exhibitions for the Port District's tidelands. Projects, for example, will include commissioned artworks relating to climate, light, water and import and export of goods and materials shipped through the Port. Included in the curatorial strategy is the launch of an artist residency program in which artists will conduct in-depth exploration of the working port, culminating in a final project that reflects the Port's maritime industry.
MUSEUMS
Mingei International Museum
New Jewelry In A New Medium: The Art of Polymer Clay until Jun 17. A synthetic modeling compound, polymer clay has come into its own as an art material. One of the most adaptable art mediums available, it mixes like pigment and has properties that allow it to imitate natural materials or create millefiori-type patterns as in glass. Among other things, polymer can be modeled like clay, printed like fabric and replicate numerous jewelry techniques. This exhibition will include individual beads and beaded objects of adornment such as necklaces and bracelets. It will also include polymer beads from the collection of The Bead Museum, formerly in Glendale, Arizona.
The SD Natural History Museumwill be featuring Titanic: The Artifact Exhibition starting Feb 10 through Sept 9. Visitors to the show will receive a replica boarding pass granting them permission to "board" the White Star Line's R.M.S. Titanic, and from there the journey begins. The galleries focus on the legendary Titanic's human stories told through authentic artifacts recovered from the ocean floor and extensive room re-creations. Perfume from a maker who was traveling to New York to sell his samples, china etched with the logo of the elite White Star Line, even pieces of the Ship itself will be on display. Tickets are $27 for adults and include general admission to the Museum. Discounted tickets for groups, museum members, seniors, and children.
Now through May 27, The San Diego Museum of Art is showing Echoes of the Past , The Buddhist Cave Temples of Xiangtangshan . Majestic 6th-century Chinese Buddhist sculpture is combined with 21st century 3D-imaging technology in this exploration of one of the most important groups of Buddhist devotional sites in early medieval China. A video installation, touch screens, and research kiosks enable visitors to digitally envision some of the caves as they appeared before their tragic despoliation. Plus Dying Elegance is the showof the artist Kuboku Takaku (1908–1993) perfected the ancient Japanese technique of wax-resist dyeing to create textile paintings on obi, kimono, and screens. His works merged Japanese subjects with cubist and modernist styles, and he was the only textile artist who effectively transitioned from the Fine Arts circles of the 1930s through 1960s into the world of high fashion for Japan's elite.
Oceanside Museum of Art welcomes four new members of the Board of Trustees and a new slate of officers in 2012. New to the board are John Jensen, former creative director of a major advertising agency; Stefan Nguyen, CEO of Next Ignite, a digital company advisory and incubator who has extensive experience in founding and growing organizations; Eric Phleger, who ran an art Gallery specializing in contemporary Southern California painting, sculpture and photography; and Dana Smith, Dean of Arts & Letters at MiraCosta College, responsible for departments and programs in the arts, humanities, and communication studies.
The Museum of Contemporary Art San Diego is presenting the U.S. museum debut of Ai Weiwei's topical and sumptuous Circle of Animals/Zodiac Heads: Gold (2010). The installation will be on view in the Strauss Gallery of MCASD Downtown's Joan and Irwin Jacobs Building from February 23 through July 29, 2012. Twelve ornate, gilded animal heads comprise this gallery-sized installation, each one depicting a segment of the ancient Chinese zodiac: rat, ox, tiger, rabbit, dragon, snake, horse, sheep, monkey, rooster, dog, and pig. The opulent objects sit atop custom-made wooden pedestals also constructed by Ai Weiwei, which seem to recall the artist's earlier wood sculptures. Also on view iconic I: The Collection of MCASD at the downtown facility from Mar 22 to Jan 1, 2013. The show features work from the last half of the 20 th century and will emphasize the strength of the Museum's holdings of abstract art.

Athenaeum Music & Arts Library Dialogues in Art & Architecture 2011–2012, Then, Now & Beyond: The Evolution of Dialogues in Art & Architecture over 20 Years Toward Interdisciplinary and Social Practices, the Environment and Sustainability Part 1 was held in February but you can still go to Part II on Thurs. March 22 starting at 7:30. in the Joan & Irwin Jacobs Music Room, 1008 Wall St., La Jolla, CA. Admission is free. Don't forget their show of new acquisitions including a number of the SD Art Prize Recipients: including Dave Adey, Gail Roberts, and Einar and Jamex de la Torre and with New Contemporaries artists Shawnee Barton and Stephen Curry, Until March 24 after which is the SD Art Prize exhibition with the 2011 recipients. They have just named the main gallery as the Joseph Clayes III Gallery as a consequence of a $500,000 donation by the Joseph A. W. Clayes Charitable Trust a board member of the same says,: "Joseph was a lifelong lover and patron of the arts, he would be deeply touched to have this gallery, which he visited many times, named for him." The money becomes part of the endowment funds for the Athenaeum.
TRANSITIONS
Our own Dennis Paul Batt 1952-2012 died of a massive heart attack on Feb 2/3 and he will be greatly missed by us and by the entire visual arts community. He dedicated himself to serving his friends and colleagues in so many ways. The Memorial service will be held at Oceanside Museum of Art Sat. Feb 25, 4:30-7 pm
Antoni Tàpies the Spanish contemporary painter born in 1923 just passed away.
TIDBITS
Another interesting Huffington post from John M. Eger , Professor of Communications and Public Policy and Director of the Creative Economy Initiative at San Diego State University titled The Artist as Advocate.He speaks of the role of the artist in business, the business of art for artists and the divide between.
From the UT: North County, third graders who had the arts integrated into their regular curriculum showed remarkable improvement on standardized test scores. The Developing Reading Education with Arts Methods, or DREAM, program is in its third year of operation in 10 school districts, funded by a nearly $1 million grant from the U.S. Department of Education, and led by California State University San Marcos and the San Diego County Office of Education. It trains third- and fourth-grade teachers to integrate the arts into their lessons and sends artists into the classroom to provide weekly coaching.
BALTIC Centre for Contemporary Art announces a major exhibition of the work of American artist Andrea Zittel. Born in Escondido, California in 1965, Zittel received a BFA in painting and sculpture from San Diego State University in 1988 and an MFA in sculpture from the Rhode Island School of Design in 1990. She began her practice in New York in the early 1990s and established A-Z East, a small house in Brooklyn which she turned into a testing ground for prototypes for living. In 2000 she moved back to the West Coast, eventually settling in the High Desert region next to Joshua Tree National Park where she founded A-Z West. In California Zittel began creating minimal households in which everyday activities such as sleeping, eating, cooking and socializing become artistic actions.
Cathy Breslaw introduces her newest show to a crowd gathered at Soka University in Orange County, Ca and you can see the video at this link..
"All literature is gossip". Truman Capote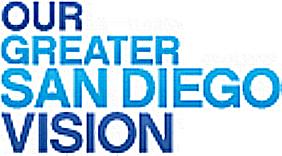 Show Your Love at the Greater San Diego Vision survey will be over on January 31st, so if you have not so yet, please go to the link. Take just one part or all four parts of the survey to help define our future.
Your are invited to the Hats Off for Life Exhibition reception on Thurs Feb 23, 4:30 - 7:30 pm at Hera Hub (9710 Scranton Road, #160 , San Diego, CA 92121). SDVAN produced the show which feature hats created by artists to honor and celebrate the lives of some of the residents of Fairwinds Ivey Ranch. The show continues until May 18. More info: Felena Hanson 619.889.7852.
DNA of Creativiy If you missed the Information Meeting at MiraCosta College you can now watch the video which answers questions about the application process and explains the criteria for the $2000 grants. This project will connect artists to scientists and culminate in 2013 with large teams efforts producing exhibitions, lesson plans and other documentation of the collaborative process. Team Application are now available. Information PDF & Word doc template. Want to know more and stay in touch? Follow us on Twitter, Facebook AND join the Blog. Click this link to register your intent to participate. Send us an email and we will add you to the DNA of Creativity mailing list.
Bronowski Art & Science Forum presentsBlurred Lines: Art, Architecture and the Cognitive Sciences on Feb 2 from 7 pm David Kirsh, Professor, Director of the Interactive Cognition Lab, Department of Cognitive Science, UCSD. and Jennifer Luce, Principal and founder of Luce et Studio Architects, La Jolla, California will examine the art and architecture experience and narrative from their own professional perspective; architect/artist and the cognitive scientist. Topics of conversation may include the process of design, the concept of elegance, the poetic and the balance of design and the emotional responsiveness toward and the value of the unanticipated experience. . The Neurosciences Institute, 10640 John Hopkins Dr, SD 92121 RSVP Ron Newby 858-442-3030
2012 Cannon Invitational at William D. Cannon Art Gallery runs Jan. 22 – Mar. 11, 2012 and is the Cannon Art Gallery's fifth Invitational exhibition features the work of five San Diego County artists - Robert Ecker (painting), Becky Guttin (assemblage), Roy Jenuine (sculpture), Robert Nelson (drawing), and Sasha Koozel Reibstein (ceramics) – selected by gallery curator Karen McGuire from the 2011 Juried Biennial exhibition.
The Athenaeum Music & Arts Library presents their first exhibition of 2012, featuring Cascading Memorials by Ruth Wallen. Of the exhibit, Wallen writes, "In the last one hundred years, San Diego County has experienced an astounding rate of population growth—from 60,000 to over 3 million inhabitants. Correspondingly the county is home to more threatened and endangered species than any other county in the continental United States. Cascading Memorials fosters discussion about the future by bringing to public memory both recent and predicted losses brought about by rapid urbanization coupled with climate change. Show until Feb 11.
Hearts for Healing featuring more than 100 works of art created by students from Valley Middle School in Carlsbad, R. Roger Rowe School in Rancho Santa Fe, and San Dieguito Academy in Encinitas, under the direction of Gerrit Greve will be auctioned from 1 – 4 on . Sun, Jan 29 at Fairbanks Ranch Country Club, 15150 San Dieguito Road, SD 92130.This is a benefit for Family Health Centers of San Diego. Music by The Steel Monarchs. Tickets $30 per person; $15 under age 12. More info: foundation@fhcsd.org 619.515.2562
San Diego State University's University Art Gallery presents The Tag Project showing the impact of WWII Japanese-American Internment through the 120,000 re-created paper identification tags. Local artist and SDSU professor Wendy Maruyama designed the exhibition, which also features Executive Order 9066, a personal interpretation of the internment experience by Maruyama, who collects World War II memorabilia and transforms them using hardwoods. Opening on February 10, 2012.
The Ice Gallery did not reach their goal for the USA fundraiser. Now they are asking those who pledged (about $6000) to go ahead and send the pledge via a check or PayPal. They are still offering one of a kind pieces of art from Michael, Lee, and Tom in exchange for your pledge. So support these guys and help them repair their space and continue to make art installation in South Park. icegallerysd@gmail.com for more information and remember you can donate to them even if you have not made a previous pledge.
Watch for SD Art Prize 2011 at theAthenaeum Music & Arts Library in March showing Ruben Ortiz-Torreswith emerging artist Tristan Shoneand Jay Johnsonwith emerging artist Adam Belt but before that you can catch Rubén Ortiz Torres and the Dorian Grays. Drawings until Feb 12 at Power Tools( 1821 5th Avenue , SD 92101 ) More info: ruortiz@ucsd.edu 619-238-2325

The Art & Entertainment Law Project in the Small Business Law Center (SBLC) at Thomas Jefferson School of Law is here to provide free legal services for low-income artists, actors, dancers, writers, musicians, filmmakers, and related non-profit organizations. The students, under the supervision of California licensed attorneys, are able to provide legal assistance to creative people and organizations that do not have the means to hire an attorney to advise them. The SBLC is now accepting requests for services from potential clients. The ideal client will have an existing business, or at least an outline of a business plan, and a willingness to work with law students. To find out if you are eligible for these services, please complete the Request for Services Form. For more info sblc@tjsl.edu 619.961.4382.
Cheryl Sorg is offering her signature custom couple portraits at a special Valentine's Day price. Ever thine, ever mine, ever ours is available as an infinity symbol or in two interlocking rings 20" x 30" unframed for $400. You provide your favorite song, travel destinations, films, quotes, poetry, your children's names and hobbies and they can be incorporated into your portrait. She does a bunch of library and online research, digging up beautiful color, text and imagery to represent the things on your list, size & crop things as necessary, print them out and use the strips to create your piece. Five percent of each commission price goes to a wonderful organization that works with survivors of sex trafficking, Love 146 . For more info: cheryl.demollerat@att.net
Brian Dick & Christen Sperry-Garcia are taking their Nationwide Museum Mascot Project on a nation wide tour. "In general, we feel that art museums are not very friendly places for people who are not already familiar with the culture and rhetoric. NWMMP seeks to bridge this gap, and in the process, pull down the institution's pants a little," says NWMMP co-founder Brian Dick. "Although we are often invited to mascot an institution, for the summer tour, we (NWMMP) just might take the liberty of inviting ourselves," says Sperry-Garcia. Brain is a recipient of the SD Art Prize. More info: nationwidemuseummascotproject@gmail.com
2012 Mission Federal ArtWalk featured artists have been announced and four of the 12 are from San Diego. Liz Abeyta , Jon Koehler, Harold Pickern and Susanne Slater. As always the art walk is in Little Italy, this year on Sat/Sun April 28/29 from 11:00 AM to 6:00 PM.
Celebrate the New Sculpture Garden at Alta Vista Gardens above Brengle Terrace Park ( 1270 Vale Terrace Dr, Vista, 92084) on Sunday March 18 from 2-6 pm. You can meet the artists, take a guided walk-about, listen to musical performance by Stefani Stevens along with Dance Theatre, open your heart and mind to earth conscious movement with Joyce Golden Seyburn and interact with the Sunset Drum Circle. Don't forget to enjoy the "Curiosity" gourmet food truck. Best truffle French fries in town! Admission $5 More info: Lia Strell Map
OPPORTUNITIES (click to see a list of all current opportunities listed on SDVAN)
Open Arts Collective, Do Art Daily , will take place at Space 4 Art on March 24th and they are seeking artists of all backgrounds and mediums for project participation. The premise of the show is that each artist who is selected for participation will commit to work on a project every single day for the month of February. The 30-plus artists will then show/perform their works at the March Space 4 Art show, where two gallery rooms, the large outside stage and possibly even a screening room will be transformed into a massive, immersive community arts event aimed to be bigger than last year\'s. Here\'s television coverage from last year\'s super fun event: Artists interested in participating must submit their application online by January 22nd, 2012. Artist lineup will be announced January 29th. Projects to be underway from February 1-29th, then shown collectively on Saturday, March 24th. All media welcome, including but not limited to: electronic music, painting, sculpture, spoken word, choreography... basically, anything goes! Artist should register here.
Torrey Pines State Natural Preserve is looking for plein air painters and nature-based artists to sell at the third annual Art in the Pines. For more info: Grace 760.942.6109
MUSEUMS
The SD Natural History Museum will be featuring Titanic: The Artifact Exhibition starting Feb 10 through Sept 9. Visitors to the show will receive a replica boarding pass granting them permission to "board" the White Star Line's R.M.S. Titanic, and from there the journey begins. The galleries focus on the legendary Titanic's human stories told through authentic artifacts recovered from the ocean floor and extensive room re-creations. Perfume from a maker who was traveling to New York to sell his samples, china etched with the logo of the elite White Star Line, even pieces of the Ship itself will be on display. Tickets are $27 for adults and include general admission to the Museum. Discounted tickets for groups, museum members, seniors, and children.
The San Diego Museum of Art has got the most incredible car on view with more than 2,277,000 brightly colored glass beads attached to a VW Bug. The show is called Vochol: Huichol Art on Wheels.
Oceanside Museum of Art On February 9 Artists@Work presents Benjamin Lavendar who will create mixed media metal and wood sculptures live at the museum. Interested in creating art that reflects his lifelong fascination with the growth and erosion of nature, Lavender's signature style involves shaping metal and industrial objects into organic forms reminiscent of plant life. March 8 from 4:00 to 8:00 p.m. combining performance art and live music, Jerm a.k.a. Mr. Wright and the Art Wars Club will paint live on a grid of 100 small canvases in response to the improvisational sounds of two local musicians. Executive Director, Ed Fosmire, announces several changes at the museum in 2012. Former Manager of Programs and Events, Tara Smith, has moved into her new role as Deputy Director. Mitzi Summers, part-time Assistant to the Director and OMA volunteer, will assume the position of Manager of Programs and Events. For the first time the OMA is putting on a show of the works of it's Artists Alliance group starting on Feb 4 and ending on April 1..
The Museum of Contemporary Art San Diego presents John Baldessari: A Print Retrospective from the Collections of Jordan D. Schnitzer and his Family Foundation in La Jolla from Feb 5 to May13. Isaac Julien: Ten Thousand Waves is showing downtown from Feb 25 to Dec1. This British artist is showing his most ambitious project to date weaving together stories linking China's ancient past and present in this intriguing nine-screen video installation.
You still have time to see the wonderful overstuffed, radically shaped and exquisitely finished works of Lila Jang at Lux Art Institute. Ms. Jang's misfortune of not being able to travel to SD from Korea is a benefit for us in that Kim MacConnel and Paul Henry have worked in the studio during her show and their work is on display as well until March 3.
New Children's Museum presents TRASH: Art + Science Intersect on Monday Feb 6, 6-8 pm at the Birch Aquarium at Scripps ( 2300 Expedition Way, La Jolla, CA 92037) when you will have a chance to explore trash both scientifically and through an artistic lens at a panel discussion. Featuring a panel discussion, wine and hors d\'oeuvres, and a chance to see the exhibitions on view at Birch Aquarium, this event is part of an ongoing series of discussions about the intersection of art, science, creativity, and innovation. Please note: SDVAN will be cross promoting any event that has a science and art component combined on its DNA of Creativity website.
TRANSITIONS
After a valiant battle with Multiple Sclerosis, Iris Gill passed away at age 41 on January 2, 2012. Iris succeeded in overcoming many obstacles. She studied at California universities to achieve a Masters degree in Fine Art. Iris developed her career as an outstanding original painter in spite of physical challenges. In her mother's words "she was born an artist." Her artistic subject matter included her interest in human expression and the natural world - especially birds. She was inspired by water, which for her, symbolized freedom and spirituality. Iris's obituary will be published in the North County Times at www.obits.nctimes.com on January 5, 2012 where it will be linked to an online guestbook for 30 days. Iris Gill: Reflected Self, will be featured at the Athenaeum Music and Arts Library in the Rotunda Library on view through February 11.
TIDBITS
New video interview b Damien Hirst and David Hockney give lots of insight into the working minds of these successful contemporary artists. And they are pitted against each other on the subject of factory produced art.
Currently student and school evaluations are based solely on standardized tests. As educators, parents, artists and students we know there is more to academic success than bubble tests. Research shows that arts education raises student achievement in all subjects, lowers drop out rates and nurtures confidence and creativity in young people. The Senate Appropriations Committee has reviewed SB 789 and it passed. This bill makes the case for broader assessments of schools and students. SB 789 (Price), sponsored by the California Alliance for Arts Education, would create a "Creative and Innovative Education Index" to measure student opportunities for creativity and innovation in schools. It would provide a tangible way to measure and inspire learning opportunities that nurture creativity and innovation in our public schools. Now it needs to pass on the Senate floor. You may want to read this article by John Egger from the Huffington Post on Measuring Creativity in CA and the Nation.
Early results from the Xanadu Gallery survey on artists markets were fascinating. Check them out. About a third said the market has declined. A third said it had stayed the same and a third said it increased.
Lonnie Hewitt tells us that The Museum of Contemporary Art Los Angeles announced that it will launch MOCA TV, a new global video channel for original contemporary art and culture programming, in July 2012.MOCA TV will be part of YouTube's new original channels initiative, announced in October 2011, to bring around one hundred new original channels, created specifically for today's connected viewers, to its worldwide platform. MOCA is the first contemporary art museum to associate with a major media company in an online video-programming venture of this scale, and MOCA TV is the first contemporary art and culture channel to be included in YouTube's new initiative.

back to top

Any tidbit, gossip or news of the immodest kind can go directly to Ally Bling Bling for publication the next Raw. All sources are, of course, kept confidential. Hear Ally and Phillyarchived at ARTROCKS! Internet radio.
Alexandra Rosa
RAW for SDVAN
Now watch Alexandra Rosa on Video at ArtRocks247

back to top