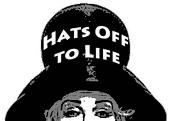 Hats Off to Life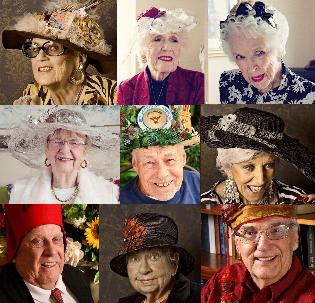 Catalog with illustrations of the all the hats and photographs of the models
Hats Off to Life Exhibition Fri. May 25 to Fri June 29
Opening Reception Wednesday, May 30 at 7 pm
Fairwinds Ivey Ranch
4490 Mesa Drive, Oceanside 92056
More info: Denise Bonaimo Sarram 760.439.8090

Hats Off to Life Exhibition
Sponsored by Heritage Senior Care, Inc produced by SDVAN.
Show dates: Fri. Feb 24 to Fri. May 18, Mon to Fri, 9 am to 5 pm
Hera Hub
9710 Scranton Road, #160 , San Diego, CA 92121
More info: Felena Hanson 619.889.7852
Models include: Barbara Below, Anita Harris, Hildred Isakson, Roselle Martin, Joe Picard, Dorothy Rathbun, Bill Ridenour, Richard Seubert (R.I.P.) and Gloria Winship

Artists include: Patricia Frischer, Rosemary KimBal, Robin Przybysz, Yumi Richards, Robin Sanchez, Debb Solan, Valentine Viannay , and Pam Zimbalist

Photographers include: Melissa Au, Raymond Elstad, and Erika Johnson


Thank to Felena Hanson of Hera Hub for preparing the video for us.


Hats Off to Life Exhibition continues Fri. May 25 to Fri June 29
Opening Reception Wednesday, May 30 at 7 pm
Fairwinds Ivey Ranch
4490 Mesa Drive, Oceanside 92056
More info: mailto:Denise Bonaimo Sarram 760.439.8090
Hats Off to Life Exhibition Opening Reception:
Thurs Feb 23, 4:30 - 7:30 pm
Sponsored by Heritage Senior Care, Inc produced by SDVAN.
Show dates: Fri. Feb 24 to Fri. May 18, Mon to Fri, 9 am to 5 pm
Hera Hub
9710 Scranton Road, #160 , San Diego, CA 92121
More info: Felena Hanson 619.889.7852
Hats Off to Life Fashion Show
Sat Jan 14, 2:00 pm
Fairwinds Ivey Ranch
4490 Mesa Drive, Oceanside 92056
More info: Denise Bonaimo Sarram 760.439.8090
PRESS RELEASE
North County Times: Oceanside Fashion Show to Feature Hats, Sat Jan 7, 2012 (Please note time is wrong in this article and the fashion show begins at 2 pm on Jan 14.)
Union Tribune: Hats Off to Life fashion show honors seniors, by Linda McIntosh, Jan 11, 2012
Coast News: Community artists, models take hats off to life by Promise Yee Sat, Jan 20, 2012
La Jolla Light: Hats Off to Life by Lonnie Burstein Hewitt, March 1, 2012
San Diego Home and Gardens, June 2012
We are honoring senior members of our community by illustrating their stories and celebrating their beauty and strength. This exhibition consists of framed photos of residents of Fairwinds Ivey Ranch Retirement Community, each wearing a hat designed by an artist. The artist has interviewed the model and is relating their life story in the hat creation. A professional photo shoot and model runway show at Fairwinds will precede a display of hats and photos at Hera Hub Workspace for Women in Sorrento Valley. This project is sponsored by San Diego Visual Arts Network . Donation from Fairwinds have been made to help cover the cost of framing of the photographs.


Goals
Honoring of our elderly community by celebrating their past and displaying their current beauty
Creating opportunities for artists and photographers to showcase their skills and gain additional press for their talents
Enabling collaborations between facilities that supply services to the elderly and the non-profits that supports the visual arts and the communities of businesswomen who will supply future support for both
Organizers:
Denise Bonaimo Sarram : Program Supervisor: Fairwinds Ivey Ranch
,dSarram@leisurecare.com 760.439.8090
Patricia Frischer – coordinator, San Diego Visual Arts Network
info@sdvisualarts.net 760.943.0148
Felena Hanson – director, Hera Hub workspace for women
info@herahub.com 619-889-7852

The San Diego Visual Arts Network (non-profit Public Charity 501 (c) 3 EIN #205910283) has a mission to improve the clarity, accuracy and sophistication of disclosure about San Diego's artistic and cultural life. We are dedicated to reinforcing the idea that the visual arts are a necessary and vital part of the health of our city. By providing a website with a directory and events calendar and facilitating numerous collaborations on visual arts projects, we hope to not only build the confidence of those involved in the arts, but disseminate information throughout San Diego thus raising the bar on the writing, production and appreciation of the visual arts in our region. SDVAN list 1700 visual arts resources, has 4,000-5,000 unique visitors to our website per month and get over one million hits a year. We have approx 3,500 on our opt-in mailing list. SDVAN exhibition resume includes: Little & Large, Movers and Shakers, SD Art Prize, New Contemporaries , Art Meets Fashion and DNA of Creativityinfo@sdvisualarts.net 760.943.0148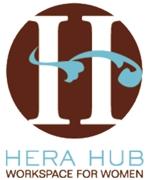 Hera Hub is a collaboration space for accomplished, like-minded entrepreneurial women. This unique workspace offers hourly, daily, and monthly work and meeting space for freelancers, independent consultants, entrepreneurs, and authors. Hera Hub, much like an incubator or think-tank, gives women the resources, community, and visibility to take their business to the next level. 9710 Scranton Road, #160 , San Diego, CA 92121 info@herahub.com 619-889-7852
Our great thanks to Felena Hanson and Hera Hub for hosting the exhibition for this project.

Fairwinds Ivey Ranch Retirement Community located in the Ivey Ranch area of Oceanside, California, offers luxurious apartment homes in a fun and active retirement community. Fairwinds ismanaged by Leisure Care, who, for over 30 years, has led the industry in the development and management of elegant retirement communities that are all about Five-Star Fun. Highly-trained staff is available 24 hours a day and every apartment is equipped with an emergency communication system. 4490 Mesa Drive, Oceanside 92056 dSarram@leisurecare.com 760.439.8090
Our great thanks to Lauren Spangler, Fairwinds Ivey Ranch Guest Services Manager and Model Wrangler for Hats Off to Life and to Fairwinds for hosting the fashion show.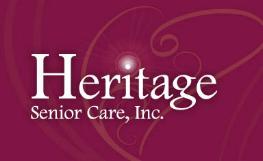 Heritage Senior Care, Inc. enables the older or homebound person to remain in the comfortable surroundings of their home much longer than would otherwise be possible. With personal and expert In-Home senior care services, individual needs can be customized to fit circumstances including skilled nursing in retirement homes. Heritage Senior Care has been family owned and operated since 1983

.Call for a complimentary consultation

Roni Mayben1.800.562.2734
Our grant thanks to Heritage Senior Care, Inc. for their generous support of this project.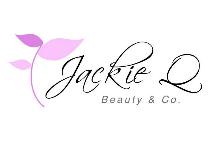 Jackie Q Beauty & Co An Entrepreneur Extraordinaire specializing in Motives customizable cosmetics including liquid foundation, mineral foundation, blush, bronzer, shimmer and lip treatment who matches products to the people and people to the products Mark up artists: Jessica Fawver and Cristina Calalang For more info: . Jackie Quilalang 760.583.3996 jackie@jackieqbeauty.com
Swank Salon for Hair styling Trista Taylor 760.480.9002 (26 North Kalmia Ste A Escondido 92025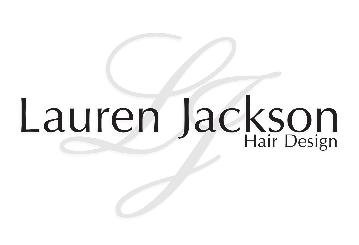 The Hair Spa Lauren Jackson Hair Design 818.219.2664 ( (3305 Garfield St Unit B, Carlsbad, Ca 92008)
Our thanks go to Jackie Q Beauty, Swank Salann and Lauren Jackson Hair Design for their generous contribution of in-kind services for this project.