Be the first to know!
Join our mailing list and
get a monthly update.

SDVAN ON DEMAND
Custom Search
Our banner above is in support of the Copper into Gold: Rumi Fables by Dr. Negar Nizal.
Ceramic Sculpture by
Lilly Pourat,
Sat. August 23, 2014, 6:30 TO 8:30 pm.
Free for
Encinitas Friends of the Arts
, $15 public,
Encinitas Civic Art Program
at Encinitas Library
540 Cornish Drive Encinitas , 92024
More information:
Jim Gilliam
760.633.2746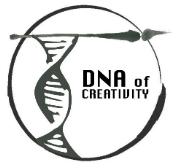 DNA of Creativity
View our Video at Oceanside Museum of Art
View our DNA of Creativity Catalog

Grant Recipients
SD View Art Now: (a smart phone app to locate SD events)
Sea Changes: Act (a project featuring ways to save our ocean)
Urban Succession (preserving wildlife in urban settings)
PAMM - PolyAesthetic Mapping: The Muses (ways to think about the collaborations that artists and scientist experience).
patricia@sdvisualarts.net760.943.0148
If you are an artist or art resource in SD, please go to Resource Log in on our top menu bar and sign up in our directory
FEATURED EVENTS
Rosemary KimBal: Moments of Zen
Opening reception - Sunday, September 7 th, 1-4pm
Showing Sept. 2, to October 19th
Encinitas Community Center
1140 Oakcrest Park Dr , Encinitas 92024
More info: Rosemary KimBal
Salvador Dali: The Argillet Collection
Thurs, Aug 21, 6 -9 pm, show until Sept 6
Meyer Fine Art
2400 Kettner Blvd, Suite 104, SD 92101
Extended hours Sunday, Aug 10, 17 and 31 noon - 5 pm
More info: Perry L. Meyer 619.358.9512
Family ArtLAB: From Doodle To Drafting
Sat. Aug 23 at 2 pm,
Museum of Contemporary Art San Diego
1100 Kettner Blvd. , sd 92101
Free for Members and Military families, $15 for non-member families.
More info: pdwyer@mcasd.org 858-454-3541
Shore Thing,
Every Thurs in August from 5 pm
Museum of Contemporary Art San Diego
700 Prospect Street , La Jolla, 92037
More info: Patricia Dwyer 858-454-3541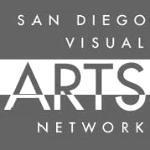 Calls for Artists
Go to Opportunities and choose Artists from the Skills Needed search feature.
To see a list of annual and monthly ongoing competitions in SD, look in Ongoing Events.

To see a list of websites which list competitions go to our National and International Competition Listing