Be the first to know!
Join our EMAIL LIST and get a monthly update.

SDVAN ON DEMAND

2017 New Contemporaries
SD Art Prize at Art San Diego
Presented by our community partners Studio Door and
San Diego Visual Arts Network
Thursday, Sept 28 to Sun Oct 1, 2017
Wyland Center, Del Mar Fairgrounds
2260 Jimmy Durante Boulevard, Del Mar, CA 92014
SD Art Prize Emerging Artists
Rizzhel Mae Javier and Alexander Kohnke with


Miriam Gabriela Garcia Aguirre

,
Cathy Breslaw, Michelle Montjoy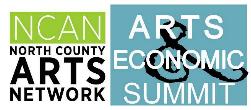 North County Arts Network presents: Arts and Economic Summit: Vibrant Community, Booming Economy

Tuesday. Oct 17, 2017 from 7 to 10 AM.
Keynote speaker
: Randy Cohen,
VP American for the Arts

California Center for the Arts, Escondido
Conference Center, 340 N Escondido Blvd, Escondido, CA 92025
More info and RSVP:
SDNCAN.org


NEW!
A+ At Blog
Flash Forward at Oceanside Museum of Art by Patricia Frischer, coordinator, SDVAN . You can now blog back and leave your comments.


NEW! RAW July 2017 now features a list of PICKED RAW PEELED art reports plus an entire list of reports from a multiple of publications.


NEW! Picked RAW for August 2017 List before the end of the month to be eligibe. Branching Out featuring recently listed resources
Custom Search
Our banner above is in support of
Gallery Arts a collaborative event including Sparks Gallery, Alexander Salazar Fine Art, Art Produce and The Studio Door Collaboration.
The exhibition of works by Gallery directors who are also artists is August 4- 27, 2017 with a free panel discussion on August 5, 2017 from 10 AM to noon and the opening reception that night from 6 PM – 9 PM. at The Studio Door (3750 30th Street - North Park) 619.255.4920. A week later there is a limited number of consultations between visual artists and the gallerists.

SDVAN announces SD Art Prize Emerging Artists for 2017

Rizzhel Mae Javier, and Alexander Kohnke,
Pablo Llana,
wins Public Choice Award
New Contemporaries2017 Catalog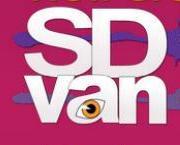 Click here to use our new

San Diego View Art Now App