Be the first to know!
Join our mailing list and
get a monthly update.

SDVAN ON DEMAND
Custom Search
Our banner above is in support of the
First Friday: Oceanside Arts Walk is next Friday August 1 from 6-9 pm produced by the Oceanside Cultural Consortium with businesses and vacant spaces throughout downtown Oceanside, and extending down the coast.
info@oceansideartwalk.org760.435.3721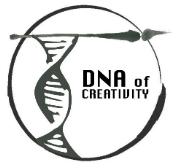 DNA of Creativity at Oceanside Museum of Art


EXTENDED

until Aug 7, 2014
View our DNA of Creativity Catalog

DNA of Creativity Upcoming Workshops and seminars:
Urban Succession Family Art Day - Sunday, August 3, 1- 4pm,
Free Art & Science themed interactive workshops with Jason Rogalski (team leader

and Conceptual Artist

), Archana Jeeva-Microbiologist from SDSU, Brandie Maddalena -Social Artist, Carol Denenberg -Tenured Middle School Art Teacher, Corey Samuals -PhD in Ecology, Firinel Turner -Visual Artist, Ian Cunningham-Graphic Artist and Jaime Zlamal - Microbiologist from SDSU, Jean Wong -Directs the League of Extraordinary Scientists & Engineers
Sam Lopez -Directs the Stay Strange Sound Art Collective, Sherlynette Castro - Microbiologist from SDSU

Grant Recipients
SD View Art Now: (a smart phone app to locate SD events)
Sea Changes: Act (a project featuring ways to save our ocean)
Urban Succession (preserving wildlife in urban settings)
PAMM - PolyAesthetic Mapping: The Muses (ways to think about the collaborations that artists and scientist experience).


704 Pier View Way Oceanside, 92054


Tues - Sat 10am - 4pm

Sunday 1pm - 4pm


patricia@sdvisualarts.net760.943.0148
If you are an artist or art resource in SD, please go to Resource Log in on our top menu bar and sign up in our directory
FEATURED EVENTS
Spitting In The Wind: Art From the End of the Line by Richard Allen Morris, John Baldessari, Bob Matheny and Russell Baldwin
Until to Nov 2
Reception Aug 9, 6-8 pm
Oceanside Museum of Art
704 Pier View Way, Oceanside,92054
Danielle Susalla760-435-3721
Shore Thing,
Thurs. Aug 7, 5 pm, + every Thurs in August
Museum of Contemporary Art San Diego
700 Prospect Street , La Jolla, 92037
More info: Patricia Dwyer 858-454-3541
A Dirty Filthy Show
Wed. July 30, 6 pm One night only 6 Degrees of Separation
Aug 2 to Aug 14
La Bodega Studios and Gallery
2196 Logan Avenue, SD 92113
More info: Chris Zertuche
Collecting Photography 101
Thurs. Aug 7, 6 pm
Museum of Photographic Arts
Ligne Roset Showroom
7726 Girard Ave. La Jolla, 92037
More info: pr@mopa.org 619.238.7559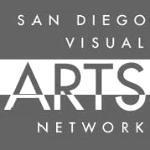 Calls for Artists
Go to Opportunities and choose Artists from the Skills Needed search feature.
To see a list of annual and monthly ongoing competitions in SD, look in Ongoing Events.

To see a list of websites which list competitions go to our National and International Competition Listing