Be the first to know!
Join our mailing list and
get a monthly update.

SDVAN ON DEMAND
Custom Search
Our banner above is in support of


San Diego Art Prize 2014 at
Art San Diego Contemporary Art Show
November 6-9, 2014
Marianela de la Hoz with emerging artist Bhavna Mehta
Philipp Scholz Rittermann
with emerging artist Joseph Huppert

Booths #300 and #301

SD Art Prize Catalog 2014
Balboa Park Activity Center
2145 Park Boulevard, SD, 92101
Art Notes by Roxana Velásquez, Maruja, Baldwin Executive Director, San Diego Museum of Art , Constance Y. White,
Art Program Manager, San Diego International Airport,
Kathryn Kanjo, Chief Curator, The Museum of Contemporary Art San Diego, Ben Strauss-Malcolm, director, Quint Gallery
VIP Opening Night: Thursday, Nov, 6, 2014, 5pm - 7pm First Preview, 7pm - 9pm Opening Night Preview Regular Fair Hours: Friday, Nov. 7 - 12noon - 8pm, Saturday, Nov. 8 - 12noon - 8pm, Sunday, Nov. 9 - 12noon - 5pm
If you are an artist or art resource in SD, please go to Resource Log in on our top menu bar and sign up in our directory
FEATURED EVENTS
Dia de la Meurtos (Day of the Dead) Celebration
Sat. Nov 1, noon to 4 pm
Encinitas Friends of the Arts at Encinitas Library
540 Cornish Drive , Encinitas 92024
Free
More info: Jim Gilliam 760.633.2746
Art After Dark : Freakshow Sideshow
Fri. Oct 31, 7 to 10 pm
Oceanside Museum of Art
704 Pier View Way , Oceanside , 92054
$10 member, $20 public
More info and reservations: Katie 760.435.3721
2014 From Blanks 2 Beauty:Roots
Sat, Nov 15, 7 pm to 1 am.
Synergy Art Foundation
World Beat Center, 2100 Park Blvd, Balboa Park, SD 92101
$35 now or $40 at the door
More info: Naomi Nussbaum 858.509.1155
Beyond Limits curated by Ginger Shulick Porcella and Denise Carvalho
Showing to Nov 15
San Diego Art Institute
1439 El Prado, SD 92101
More info: 619.236.0011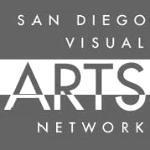 Calls for Artists
Go to Opportunities and choose Artists from the Skills Needed search feature.
To see a list of annual and monthly ongoing competitions in SD, look in Ongoing Events.

To see a list of websites which list competitions go to our National and International Competition Listing