Be the first to know!
Join our mailing list and
get a monthly update.

SDVAN ON DEMAND
Custom Search
Our banner above is in support of the

Sergott Contemporary Art Alliance
Gallery Opening
Sat, Sept 27 th, 10am - 6pm
More info and RSVP:
scaainbox@gmail.com
858.756.2377 Our thanks to
Tania Alcala, Sean Brannan, Joseph Caroff, Daniel Ketelhut, Heidi Rufeh, Marlene London, Ellen Diete
r for the use of their images.
We are pleased to announce that 10% of the sales of this show will come to the non-profit SDVAN. We appreciate your support.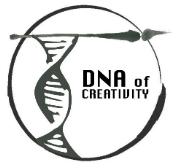 DNA of Creativity
View our Video at Oceanside Museum of Art
View our DNA of Creativity Catalog

Grant Recipients
SD View Art Now: (a smart phone app to locate SD events)
Sea Changes: Act (a project featuring ways to save our ocean)
Urban Succession (preserving wildlife in urban settings)
PAMM - PolyAesthetic Mapping: The Muses (ways to think about the collaborations that artists and scientist experience).
patricia@sdvisualarts.net760.943.0148
If you are an artist or art resource in SD, please go to Resource Log in on our top menu bar and sign up in our directory
FEATURED EVENTS
Rosemary KimBal: Moments of Zen
Opening reception - Sunday, September 7 th, 1-4pm
Showing Sept. 2, to October 19th
Encinitas Community Center
1140 Oakcrest Park Dr , Encinitas 92024
More info: Rosemary KimBal
Legacy: Portraits by Karla Beth Mulry
Wednesday, September 3rd, 2014 from 5:00 to 8:00 pm
New Village Arts Foundry Studios
2787 State Street, Carlsbad 92008
Showing until Sept. 30
More info: info@karlamulry.com 760.419.1826
7th Annual Art Fest Carlsbad-Oceanside Art League
Sat/Sun. August 30/31 from 10:00 am to 4:00 pm
Village Faire Shopping Center Courtyard
300 Carlsbad Village Drive, Suite 101 , Carlsbad, CA 92008 .
More info: cdozerphoto@sbcglobal.net 760.434.8497
Spots of Time and Roots to Figures: Ellen Dieter and Benjamin Lavender
Wed. Sept 3 from 6-8pm
Pimento Fine Art Gallery in Olive PR Solutions
434 West Cedar St. #300, SD 92101
More info: RSVP@oliveprsolutions.com 619.955.5285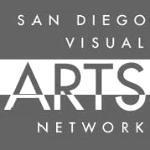 Calls for Artists
Go to Opportunities and choose Artists from the Skills Needed search feature.
To see a list of annual and monthly ongoing competitions in SD, look in Ongoing Events.

To see a list of websites which list competitions go to our National and International Competition Listing