Custom Search
Our banner above is in support of

Masterworks of the Exposition Era
which will be showing from Jan 16 to Dec 19, 2015 at the
SD History Center
(Casa De Balboa, Balboa Park, 1649 El Prado, Suite #3, SD 92101) This show is curated by Bram Dijkstra, Harry Katz (SD History Center) Derrick Cartwright (USD).The following artists partial images were used ( left to right:) Anna Springs,
Detlef Sammann, Charles Fries, Maurice Braun,
Alfred R. Mitchell, Hanson Puthuff, William Wendt. These and many more artists were included in the original 1915 Panama-California Exposition. More info:
Charlotte Cagan
619.232.6203.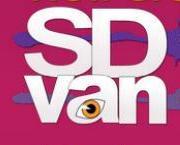 Click here to use our new

San Diego View Art Now App

If you are an artist or art resource in SD, please go to Resource Log in on our top menu bar and sign up in our directory