SDVAN Monthly Messages 2020

ARCHIVED Monthly Messages


Archieved Monthly Messages for 2020
SDVAN Monthly Message for Jan 2020
Click above for entire January Monthly message

Dear SDVAN Visitors, Art Resources and Artists,
"Great art picks up where nature ends." Marc Chagall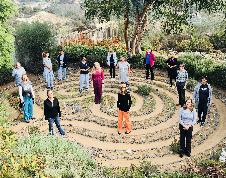 Our banner this month is in support of the Artist Salon sponsored by The Encinitas Friends of the Arts' Artist Collective. Sat. Jan 11, 2 to 4 pm. The Eco-Visionairies will be a discussion that asked, "How can you use your art to advance solutions for environmental concerns?" This discussion will be moderated by Ellen Speert and held at her California Center for Creative Renewal, (1905 Crest Drive, Encinitas, CA 92024) RSVP for free tickets.

Art Reports by or about SDVAN
Tiny Canvases: The Art of the Nail at OMA Picked Ripe by Patricia Frischer
Stitched Together: Visions hosts 5 eye-catching exhibits at Liberty Station La Jolla Light by Lonnie Burstein Hewitt
Every picture tells a story: See Judy Tuwaletstiwa at Lux Art Institute La Jolla Light by Lonnie Burstein Hewitt Sensuality - Objects of Beauty at the IN Gallery Picked Raw Peeled by Patricia Frischer
State of the Arts California, 2020 A+ Art Blog by Patricia Frischer

Thanks to those who gave in our once a year donation campaign. ($25) Lori Escalera. Your donation make possible our brand new bi-monthly events digest emails, our new ongoing events feature page and the rolling upcoming events on our home page. We want to thank all the organizations that list events on our calendar year long. We appreciate donations of any amount and your name appears for a year on our current donation page and all donation over $25 go on our permanent sponsor page.
We celebrated with a large group at our annual SDVAN Annual 2019 Holiday Potluck Lunch on Tues, Dec 10, with an array of wonderful food (artist are the best cooks!) and the ever popular Jewelry and Accessories swap exchange.
Read the entire RAW column forJan, 2020

OPPORTUNITIES (click to see a list of all current opportunities listed on SDVAN)
You can apply now for the Studio Door/San Diego Visual Arts Network Business of Art Scholarship for mentoring and a free booth at the Mission Federal Art Walk in April. Click here to download application. Due by Feb 1, 2010.

The Studio Door has also announced its judges for 2020 juried shows. You can enter your submissions on CaFé. The Crow Show: Judy Gradwohl, President and CEO of The NAT • San Diego Natural History Museum, 50 To Watch: Megan Pogue, Executive Director of Timken Museum of Art and PROUD+: Hunter O'Hanian, Executive Director of Stonewall National Museum & Archives (Fort Lauderdale & Wilton Manors, FL)
Fallbrook Art Center is making a call for artists with the theme Reflections of nature wildlife and landscape show. The artists are limited to 20 with an exhibition date of May 2&3, 2020. More info: Kimber Petralito 760 728 1414
Patricia Frischer
coordinator, SDVAN
On a personal note: I want to wish you all the happiest of New Year greetings. Every holiday season brings joy and a refreshing period where we can reboot, recharge and maybe even re-invent ourselves. We are looking for events in February, March, May and June to support in 2020. I hope you will contact me and let me know of any new directions that interest you.
SDVAN Monthly Message for February, 2020
Click above to read the entire Monthly Message
SDVAN Monthly Message for March 2020
Click above to read the entire Monthly Message
SDVAN Monthly Message for April 2020
Click above to read the entire Monthly Message
SDVAN Monthly Message for May 2020
Click above to read the entire Monthly Message
SDVAN Monthly Message for June 2020
Click above to read the entire Monthly Message
SDVAN Monthly Message for July 2020
Click above to read the entire Monthly Message
SDVAN Monthly Message for August 2020
Click above to read the entire Monthly Message
SDVAN Monthly Message for September 2020
Click above to read the entire Monthly Message
SDVAN Monthly Message for October 2020
Click above to read the entire Monthly Message
SDVAN Monthly Message for November 2020
Click above to read the entire Monthly Message
SDVAN Monthly Message for December 2020
Click above to read the entire Monthly Message