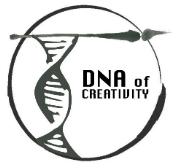 DNA of Creativity - Visit the Official DNA of Creativity Website
Fusing the Energies of SD Arts and Sciences to promote understanding and new ways to view the world.
San Diego Visual Arts Network is gathering information and making connections between the art and science worlds with a goal of fusing the energies of both communities to produce a series of projects, which will enhance the viewing public's perception of creativity and its role in our lives.


We are delighted to announce that the following team are receiving $2000 grants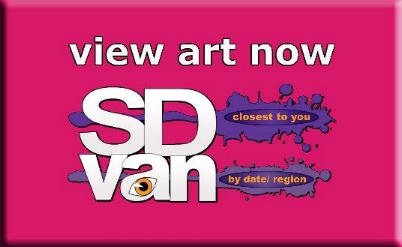 SD View Art Now: SDVAN App (a smart phone app to locate local arts events with an augmented reality component)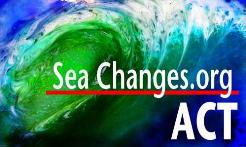 Sea Changes: Act (project featuring climate change, plastic pollution and dwindling fish populations)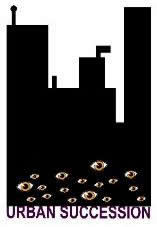 Urban Succession (preserving wild life in urban settings)
Check out these individual sculptures that are sited around San Diego.
Soil Blind
Microbial Knot
Orb Weaver Loom
Spiral Pigeon House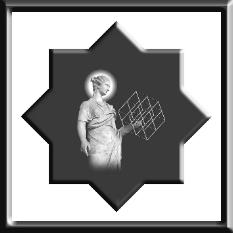 PAMM - PolyAesthetics Mapping: The Muses (a structure to think about the collaborations that artists and scientist experience).
DNA Information Meeting from Patricia Frischer on Vimeo.
Visit the official DNA of Creativity website. Follow us on Twitter, Facebook and join the Blog

Mission : In-depth team explorations of a concept which fuses the energies of both art and science communities and researches and showcases the creative process.

From Blank page to Eureka moment to Implementation projects should include demonstrations of implications and show how results could be leveraged. We hope to create a bond between the Artistic and the Scientific Communities by producing collaborative events, lesson plans and by cross promoting activities that reflect our mission.
Our DNA of Creativity blog prepared by Kaz Maslanka will endeavor to add links of interest and provide a way for free discussions on this subject.
Please let us know if you would like to receive special email messages about the activities of this group. info@sdvisualarts.net
Goals:
Make the complexities of art and science accessible
Showcase the aesthetics of both the arts and the sciences
Enhance the viewing public's perception of creativity and its role in our lives as thriving, positive, empowered and fun
Explain the creative process
Enlarge the audience for both arts and sciences
Re-enforce the idea of San Diego as an Art and Science destination
Encourage appreciation of excellence in the fields of art and science
Create additional awareness for all supporting organizations
Invigorate students of all ages to support the arts and sciences either as participants or beneficiaries
Selection Committee for Grants: lHarvey Seifter - Art of Science Learning Director and Principal Investigator for the National Science Foundation grant. Ron Newby - Bronowski Art and Science Forum and Ruth West Research Associate, UCSD Research in Computing and the Arts

DNA of Creativity Volunteer Committee
Patricia Frischer - Coordinator SD Visual Arts Network
Kim Richards - Public Relations
Kaz Maslanka - Blogmaster
Aimee Dupuis - Webmistress
Darwin Slindee - Team Management
Corrinne Bollendorf – Social Media
John Chalmers - Science Adviser
Rosemary KimBal - editor and proof reader


Press

Coast News and Rancho Santa Fe New: Saving the Ocean Through Art, Kay Colvin, Oct, 2012
Linking Artists and Scientists: Getting Down to the Basics of Creativity by Whitney Dail of the National Endowment for the Arts , June 14, 2012
Press Release, DNA of Creativity Grantees Announced, June,2012
City Beat, An App for finding local art, June 6, 2012
Video of Information Meeting, May, 31, 2012
Press Release, DNA of Creativty Takes Shape, April 18, 2012
Ornament Magazine Announcements and Events,, Issue 34.5, Aug, 2011
Biocom Institute's Biocommunique Newsletter, July 21, 2011
Press Release DNA Information Meeting Jan, 2012

Current Events

Soil Blind
DNA of Creativity Urban Succession
Until June, 2013
Woodbury School of Architecture
2212 Main St. SD. 92113.
Viewed from the corner of Sampson Street and Main, walking east on Sampson.
More info: Jeremy Gercke 619.820.6766

Past Events

DNA of Creativity Grant Celebration Meeting
Thursday, May 31, 2012 from 7 to 9 pm
2487 Montgomery Avenue, Cardiff by the Sea, 92007
More info: patricia@sdvisualarts.net 760.943.0148

DNA of Creativity Public Information Meeting
Wednesday Jan 18, 2012 from 7 pm to 9 pm
MiraCosta College
3333 Manchester Avenue, Cardiff, CA 9200
More info: patricia@sdvisualarts.net 760.943.0148

DNA of Creativity is one of the partners of the Art of Science Learning conference
Tue, June 14, 8:30 - 6 pm and Wed, June 15, 2011, 8 to 1 pm
California Institute of Telecommunications and Information Technology (CALIT2) at UCSD.
More info: from www.ArtofScienceLearing.org website.
Art of Learning Conference report by Patricia Frischer

SDVAN presents a special DNA of Creativity event Synthesis: Processing and Collaboration
Including Virtual Reality installation for the StarCAVE
Thurs Feb 24, 2011 at noon
Special guest Tom DeFanti, Director of Visualization and Senior Research Scientist at UCSD
Trish Stone, Tour Director, Gallery Coordinator
Atchinson Hall, 858-336-6456
Info can all be found on the Calit2 website
patricia@sdvisualarts.net 760.943.0148

Please let us know if you would like to receive special email messages about the activities of this group. info@sdvisualarts.net This is a future project for SDVAN culminating in 2012-2013.