Volunteers of the San Diego Visual Arts Network
We operate in a much different way than other art organizations or media groups. We have no staff and are a 100% volunteer organization. Volunteers are asked to work on one project at a time only. Each project has a start, middle and end date. We ask that you always volunteer in your to comfort level and in an area of competence. We always try to make the experience a win-win for you and SDVAN. Interested in any of the following or want to make a suggestion?
Contact Patricia@SDVisualArts.net or call 760 943 0148
Volunteer opportunities
OUR CURRENT WISH LIST
We are looking for:
Project Leaders: If you have an idea for a suitable SDVAN projects or are looking for ideas for projects to lead, we have a place for you at SDVAN. We will mentor and advise you and support you with PR and possible funding. Please contact us if you are project leader or a potential project leader.
SDVAN is looking for a Video Volunteer to work with the Coordinator, Patricia Frischer. This is a post especially geared to students. For the special candidatea that qualifies SDVAN will give training and public credit for all achievements.. All projects will have a finite time schedule. Year-round program is offered during the summer, fall, and winter/spring semesters with a maximum of five (5) hours per week during the academic school year and up to 10 hours per week during summer holidays depending on our needs. The objective will be to assist the Coordinator of SDVAN in various video projectsExperience with video media and uploads to the internet are required. More info: Patricia Frischer 760.943.0148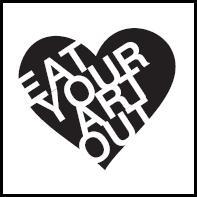 Eat Your Art Out : Fine Dining with Fine Artists -. We will be organizing these fundraising dinners on an ongoing basis. Teams of three artists will entertain 6 or more patrons for these support parties which are an excellent way to meet patrons. We have held a larger event P2P.. This is an opportunity to show work and network together while enjoying a cocktail party/dinner. It is not too late to let us know if you are interesting in joining in.If you are interested in participating as an artist, a host or a guest for our next serier, please contact: Patricia Frischer 760.943.0148


ALSO NEEDED:

Compilers of art resource lists

City Manager/City Halls which show art
Libraries that show Art
Hair Salons which show art
Docent programs in museums
Private art classes
Art classes for children

Writers for all areas of the website but especially

Art Resources Focus : We are always looking for writers who are able to describe our resources in articles for the home page.
SmART Collector: We would like articles about Shipping of Art Work, Art Foundations as well as interviews of collectors and galleriest.
Picked RAW Peeled Writers: choose an event each month for at least 3 months and write up a report on that event. We aid you with editing and proofing.

Please contact us if you want to volunteer for any of these needs and don't hesitate to ask questions and make suggestions.

New SDVAN video supporting The Smart Collector – short video produced by volunteer Sidney Wildesmith. We need writers and graphics. .

Web Site Redesign: Our backend needs a major makeover and then we want to revise our look as the world of site designs challenges us always to stay current and fresh.

Spokepersons


We feel that anyone who is listed on SDVAN is a spokesperson for our site and we hope will spread the word about what we are doing. We also would like active volunteers to seek new listing on the site especially in the area of art framers, art galleries, and of course, the every widening circle of artists.
Public Awareness Campaign/Social Media- Can you help? Please contact us if you want to volunteer for any of this needs and don't hesitate to ask questions and make suggestions
Our committee is continually changing. Besides our committee members, we ask volunteers to choose projects which they feel comfortable working to complete. Your can attend one or all meetings. We do many projects exclusively by email communications. There is no attendance requirement. If you would like to participate in the development of SDVAN, please
e-mail Patricia Frischer at
Patricia@SDVisualArts.net or call 760 943 0148
SDVAN Committee: Founding members
Sandra Chanis (Oceanside Museum of Art, Carlsbad Outdoor Arts Foundation)
Daniel Foster (Riverside Museum of Art, formerly SDAI)
Patricia Frischer (Current coordinator of SDVAN, OMA AA, formerly COVA)
Elfred Lee (SD Artist Guild and Portrait Society)
Jane LaFazio (San Diego Watercolor Society)
Ann Berchtold (SanDiegoArtist.com)
Steven Churchill (La Jolla Art Association)

Our thanks go to over 250 artists who have particpated in SDVAN projects and exhibitons and all the organziations that have collaborated with us.

Current committee members and past members:
Aimee Dupuis
Alexandra Rosa,
Amy Threefoot Valeiras
Amy Wise-Bacis
Ana Paola Pérez Calderón
Andrea Chamberlin
Andrew Printer
Angela Jackson
Anita Lewis
Ann Berchtold
Ann White
Anna Woerman
Annamarie Mancini
Ariele Johansson
Barbara Markoff, Artrageous!
Becky Guttin
Bobbie Hoder
Bradley Reyes
C. Paul Majors
Carla Naden
Carmen Velazquez, Expressions of Mexico
Carol Beth Rodriguez
Carol Graber
Carol Matter
CarolBeth Rodriguez
Carole Lindsey (Arrayon Expressions)
Cheryl Einsele
Christy Goodson
Connie Cannon
Cynthia Bis-Sevon
Dana Smith
Daniele Arnaud
Danielle Susalla
Dave Ghilarducci
Dave Gutierrez
David Miranker
David Villa
Deborah Francis
Debra Poteet
Debra Turner- Emerson, St. Madelieine Sophie's Center and Gallery
Deebone
Delane
Denise Bonaimo
Dennis Batt (SD Visual Artists, OMA AA, COFAC)
Diane Oconnor
Diane Stacey
Diane Goth
Donna Butnik
Donna Pikus
Earl Storm
Ed Roxbourgh
Eileen Walsh
Ellen Dieter
Ellen Smoak, Concsiously Social
Ellen Speert
Emily Grey
Erika Johnson
Eve Grey
Felena Hanson
Fritzie Urquhart
Georgia Hoopes
Gerrit Greve
Grace Madamba
Ilanit Shalev
Irene Abraham
Irene de Watteville
Jake Polster
James Loiselle
James Stone
Janet Hansen
Janine Free
Jeff Sprague
Jeff Yeomans, SD County Visual Arts Guide
Jeffrey R. Brosbe
Jeneen Ausk (JB Artistic)
Jessica Johnson, Consciously Social Events
Jill Le Croissette
Jim Reeves
Jo Brooks
Jo Caldwell
Joan Seifried (Angel Appraisers)
Joanna Leigh Wheeler (Parisi Portfolio and Shiho Gallery)
Jocelyn Roncal
Joe Nalven
John Prieskorn
Johnny Carter
Jolee Pink
Joni Miringoff, Flower Fields, Art Splash
Josephina DiSilvo
Joy Bannerman
Jude Mathis
Judith D'Agostino
Julia Akatieva
Julia Gill, Women in Creative Photography
Julia San Román
Kaaren Vaughn
Karla Duarte
Kate Fox
Katherine Sweetman
Kathy Mason
Kay Colvin
Kaz Maslanka
Kelly Fitzgerald
Kelly Kay Mellos
Kevin Freitas
Kim Emerson
Kira Corser
Kris Moore
Kristi Stone
Kyle Belding
Kyoko Saito
Laura Lhotsky
Laura Thompson
Lauren Baker
Lauren Carerra
Lauren Kita
Laurie Brindle (North County Times Charities Fund)
Lea Dennis
LeeAnn Sprinkles, Community Relations Manager , Barnes & Noble Booksellers
Leif Buckley
Leonard Fry
Leslie Anderson
Leslie Lemberg
Leslie Monroy
Linda Luisi
Lisa Hamel
Lisa Roche (SDAG, 101 Artists Colony, Escondido Arts Partnership, & Gypsy Creations)
Lisa Van Herik
Lonnie Hewitt
Lori Escalera
Lori Lipsman
Louisa Garcia
Lyn Holzinger
Lynne Endicot
Madeline Sherry
Maggie Wolszczan
Mai Kawaguch
Maidy Morhous
Marci Tarpy
Maria Palma
Marilyn McLeod
Marilyn Mitchell
Mark Jesinowski
Mark Rodman-Smith
Mark Skok
Marlene Dictore
Marsha Peeters
Marti Kranzberg
Melissa Barnes
Melodie Baker
Meral DeMille
Michele Guieu
Michelle Kurtis Cole
Mireille Des Rosiers
Mohan Sundaresan
Molly Lipsher
Moya Devine
Nadine Baurin (Creataria)
Naimeh Tanha, Studio Vivace
Naomi Nussbaum
Ozzie Monge
Padgett Mason
Paola Torresponce Amador
Patricia Frischer (760) 943 0148, patricia@DrawsCrowd.com - coordinator SDVAN
Patty Smith
Paul Ecdao
Paul Sewell (se6ix)
Paul Vauchelet
Peter Gorwin
Regina Wilson
Renee Miller
Rita Shulak
Robert Sterling Bell
Robert Sterling Bell
Robin J. Lipman
Robin Przybysz
Rosemary KimBal (Dancing Brush Studios)
Sharon Gorevitz
Shawnee Barton
Sheena Ghanbari
Sheri Fox, Trios Gallery
Sonya Sparks
Soudabeh Memarzadeh
Stephen Burns
Steve Medoff
Steven Churchill - Art of Digital, Art of Photography
Suzanne Luttrull
Tania Alcala
Tanya Kolesnikova
Terri Hawk
Theresa de Mol
Thomine Wilson
Tiger Lee
Tom Fleming
Tom Hedges (Director of Marketing, RosArt Multimedia, Inc.™)
Tom Sergott
Tracy Johnson
Twyla Perry, ArtBusXpress
Valerie Salatino, Nature Works Inc.
Valerie Samuel Henderson
Valya
Vanessa Landero
Victor Perez (COVA, SD Artists Guild)
Virginia Lukei
Viviana Lombrozo
Wendy Moldow
We believe that the Visual Arts Network will:
1. Recognize and celebrate the existing accomplishments by ordering and identifying the visual arts.
2. Facilitate cross-pollination between the cultural organizations to strengthen and invigorate the art scene.
3. Bring the visual arts to a new audience - children and adult, business and family, state, country and world
4. Promote a vision of the future of the role the visual arts can play in the San Diego community - lively, thriving, positive and empowered.
5. Create an infrastructure of spokespeople who have access to regularly collected information about visual arts organizations, activities and providers including a data bank for future analysis.

The SD Visual Arts Network to be used by:
1. The artist who would use it to get more information and services, who want others in the community to be directed to an organization to which they are members.
2. The listed entries would use it to be made available to those who might want to join, attend or use their services.
3. The new or newly interested citizen or corporation who wants to know what is happening in the Visual Arts in the city and who may be encouraged to fund the visual arts or use the services of the entries.
4. National research programs like the Pew Charitable Trust who will need to start with this type of directory to do its research
5. The Convention and Visitors Bureau and Commission for the Arts and Culture who are charged with promoting San Diego as a city of cultural richness.
Go to this link to find out answers to Frequently Asked Questions about the San Diego Visual Arts Network.
Support SDVAN and you receive more than the gift of art. You support that which binds us together that goes beyond religion, race, or gender. You support our freedom to express ourselves and to gather to celebrate our creativity.