2023 DONATIONS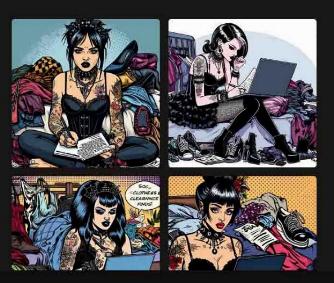 Did you know we are a 100% Volunteer Organization?
Your input and donations* helps SDVAN fashion our arts community. All donation go to programs and promotion of the visual arts in San Diego.
*All tax deductible donations $5 or more made until Dec 31, 2022 recognized online with a live link of your choice on the 2021 sponsor page. Please join our list of 2021 supporters.
or Donate by check
Please make checks payable to San Diego Visual Arts Network and mail to:
SDVAN
c/o Patricia Frischer
2487 Montgomery Ave.
Cardiff by the Sea, CA 92007
We ask now for your end of year donations which are fully tax deductible and look forward to seeing all of your names on our 2022 Supporters list which is now posted.
We hope you will continue to support the San Diego Visual Arts Network which works so hard to support the entire visual arts community and showcase San Diego as a city of innovation and creativity. Please remember that SDVAN is a 100% volunteer organization with no bricks and mortar overheads and so all your donations go to our programming needs.
We continue with our programs highlighting the best of the best with our SD Art Prize. We have produced a variety of other programs including our ongoing, Business Scholarship for Emerging Artists at Mission Fed Art Walk which enable a free booth and mentoring marketing skills. We give featured event status to hundred of events a year, mention art professionals, art activist and art opportunities in our RAW column and post reports on dozens of art exhibitions in our Picked RAW Peeled blog. We now have an Ongoing Events page and a Virtual Events page besides our Upcoming Events page which also scrolls on our home page.
San Diego Visual Arts has positioned itself to be of optimum support for the visual arts community In 2022. with our. SD View Art Now, smart phone app which pin points local arts events from the San Diego Visual Arts Network calendar on a GPS map identifying the viewers position. . Our calendar is free and accesses the events in our directory of over 2500 visual arts resources. All of these projects are moving San Diego in the right direction for innovative economic growth..
Immense thanks to the following for 2023 donations to SDVAN:
Under $5, $25, $26 - $100, $101 - $200, $201-$1999, $2000 and over.
All donations of $25 or more are also archived on our sponsors page
We also wish to thanks those secret supportorse that would rather remain anonymous!
Under $25

Annie Kilgore
Basic Black $25
Julie Weaverling
Angela Jackson
Magenta $26 - $100
Surfing Madonna
Sparks Gallery
Claire Slattery
Christine Brady
Karen Schlapper Young
Andrew Utt
Perry Vasquez
Naimeh Tahna Woodword
Joseph Bennett and Eli Hans
Cerulean $201 to $1999
Alica and Doug Diamond
Jason Whooper
Jon Bullock
Debra McGinty-Poteet
Sandra Chanis
David Ruecker
California Center for Creative Renewal Ellen Speert and Paul Henry
Titanium $2000 and over
Patricia Frischer and Darwin Slindee
Seth Sprague Education and Charity Foundation