PRESS CLIPPINGS: SDVAN
General
SD Art Prize
DNA of Creativity
Hats Off to Life
Art Meets Fashion
Little and Large
Movers and Shakers
Fire and Rebirth
Arouse Yourself with Art


General Press for San Diego Visual Arts Network
Molly Paulick Business Scholarship Award, Press Release, April 2019
Meet Patricia Frischer of San Diego Visual Arts Network SDVoyager, April, 2018
San Diego Art Nonprofits on the Ground, Reader by Chad Deal Feb 8, 2018
San Diego Food Finds Blog, Art Walk Participation event, April 2016
Group seeks to drive North County's economy through arts Seaside Courier by Ruarri Serpa, April 2015
Arts community seeking a voice Union Tribune by Edward Sifuentes, Oct 2015
The Arts at Work North County Development Corporation Business Journal pages 19 to 21 by Emmet Pierce, Winter, 2015
The Time for North County Arts Has Arrived Voice of San diego by Kinsee Morlan (NCAN update), Dec 2015
Interactive Art at Mission Federal ArWalk 2014 sponsored by SDVAN , April, 2014
Santee, Patch, Local Art Advocates Honored at Inaugural Artie Awards, Feb 4. 2014
Talk of San Diego Show with Susanna Pereda, June 9, 2013
San Diego Union Tribune. Q&A with Patricia Frischer: Seeing the Art Scene in San Diego by Joe Nalven.Feb 2013
Coast News, Patricia Frischer: Driving Force in the Visual Arts by Kay Colvin, Sept 2012
Ask the Art Activist, Interview with Patricia Frischer: Artist, San Diego Community Organizer for the Arts and interview by Cathy Breslaw, August, 2012
Patricia Frischer of San Diego Visual Arts Network & Naomi Nussbaum of Synergy Art Foundation - on the relation between the two organizations, ArtRocks Internet Radio Interview, Feb 2011
Patricia Frischer of San Diego Visual Arts Network & Naomi Nussbaum of Synergy Art Foundation - on the future of the arts in SD , ArtRocks Internet Radio Interview, Feb 2011
Patricia Frischer -insights from 2009 and the future, Art Rocks! Interview with Philly Joe Swendoza, Jan 2010
Artists Flourish in Lesser-Known Markets by Pat Broderick, San Diego Business Journal, Sept 2007
DIGITAL ART BOOM IN SAN DIEGO - a special promiton of SDVAN from April to June, 2006
Modern Postcard promotion for Art in America in Spring of 2006
Read about art collecting in San Diego with quotes by SDVAN's Patricia Frischer, Ann Berchtold, and Joan Seifried in San Diego Magazine August, 2005

LIFESTYLE from Today's Local News COMPUTER CANVAS FOR CONNECTION By Kehau Cerizo, Dec 8, 2004
North County non-profit Web site collects local Artists By Kehau Cerizo kcerizo@todayslocalnews.com
The project to collect North County and San Diego artists began about two years ago with a group of "crazies" and a living room window full of Post-it notes.
"Crazies" because skeptics said it couldn't be done. Post-its because Patricia Frischer, head coordinator of the San Diego Visual Arts Network (SDVAN), thought it would be a good way to brainstorm plans for bringing art communities together.
The problem was simply complex: No one knew where to go. Whether artist seeking artist, public seeking artist, public seeking art, organization seeking art or organization seeking artist - the task was daunting. Frischer , who has an extensive background in teaching, producing and writing about art, first noticed the frustration when she moved to San Diego at the end of 1996 after 25 years in London. "It took me a long time to network," said Frischer, a painter and former art professor. "There was a disconnect among art communities with people scrambling for funding. That competition meant jealousy, not cooperation and unity."
In April 2002, she called together an ad hoc group of artists and art administrators to generate ideas.
The SDVAN founders aimed to expand the art circles of San Diego. They set to network the art communities of six locations: North County Inland, Coastal, East, Central and South San Diego and Baja Norte.
That night, Frischer and five others including Elfred Lee, president of the Portrait Society and Sandra Chanis, former president of the board of the Oceanside Museum of Art, covered the windows of Frischer's Cardiff by the Sea home with ideas written on Post-it notes about how to cultivate art in the San Diego and North County communities.
The Post-it note at the tip of the collage soon emerged: a Web site to bring artists and the community together.
Now nearing its two-year anniversary, the SDVAN Web site is hitting it off. They received about 30,000 hits last month, and residents are beginning to know why. With about 186 visual art resources in six categories and 192 visual artists currently listed on the site, the SDVAN offers calendar art events, job listings, news and an extensive artist directory, among other features.
Recent additions include a gossip page called "Raw" by Ally Bling Bling, producer of the Internet radio station Art Rocks! On recent shows the writer makes light-hearted comments about who's who within the art world and offers juicy tidbits about who has been hired or fired in art groups.
Also, the "SmART Collector," a page dedicated to detailing guides for art collectors, points potential buyers to portals of possibility.
The non-profit site has become an asset to artists and others wanting to post their information in a rapidly growing directory, free of charge. SDVAN asks for a one-time, tax-deductible donation, $5 per artist and $25 per organization, to keep the services running.
Beyond the Web site, SDVAN comprises about 30 grass-roots members who meet monthly, without commitment, at Frischer's home to develop the network
"Awhile ago people were fighting for dollars. There was a lot of animosity in the arts community." Said Ann Berchtold, found of Sandiegoartists.com and SDVAN organizer. "We've accomplished so much with different leaders in the arts community. This (Web site) was the first of its kind to get the people to drop that kind of talk and come together for the common good."
Dennis Batt, SDVAN member and San Diego Visual Artists Guild founder, called it revolutionary. " The Web site is unlike any other in California," he said, " where artists can find a vast array of connections."
Abstract artist Connie Cannon said, "It's necessary. I have people contacting me," she said. "I do get a lot of exposure (from the site). It's excellent - San Diego needs it." Still, togetherness is no easy task. With approximately 3000 to 5000 professional artists in the San Diego region, the original SDVAN dreamers are working hard to make art unity a reality.
"It's an uphill battle," said Frischer. "We want to inform the community about the large size and high quality of visual arts in San Diego and get rid of the inferiority complex. The general public is not aware of the richness of the visual arts community"
What: Non-profit website for news and networking
Where; www.SDVisualArts.net
Cost: Free to post, donation accepted
Contact: Patricia Frischer Patricia@sdvisualarts.net
Reach reporter Kehau Cerizo at 760 752 6749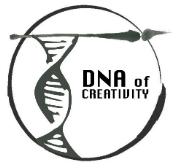 DNA of Creativity press page

Pacific San Diego Magazine, Art Beat by Amy T. Granite, April 2014
Press Release, DNA of Creativity , April, 2014
Press Release, DNA of Creativity , March 2014
Union Tribute, Art, science and the 'DNA of Creativity' by Jim Chute, Dec 19, 2013
The Reader, "Sea Changes: Act" coral regeneration project shows signs of life,

by

Ian Pike

, Dec 14, 2013


Voice of San Diego,The Culture Report: Creating Coral from Glass Art

by

Alex Zaragoza,Press Release, DNA of Creativity, Nov 2013
Sea Change Panel on Entrepreneurial Success,

Photo album, June 6, 2013


Press Release, DNA of Creativity

May 2013


Coast News and Rancho Santa Fe New: Saving the Ocean Through Art, Kay Colvin, Oct, 2012
Linking Artists and Scientists: Getting Down to the Basics of Creativity by Whitney Dail of the National Endowment for the Arts , June 14, 2012
Press Release, DNA of Creativity Grantees Announced, June,2012
City Beat, An App for finding local art, June 6, 2012
Video of Information Meeting, May, 31, 2012
Press Release, DNA of Creativity Takes Shape, April 18, 2012
Ornament Magazine Announcements and Events,, Issue 34.5, Aug, 2011
Biocom Institute's Biocommunique Newsletter, July 21, 2011
Press Release DNA Information Meeting Jan, 2012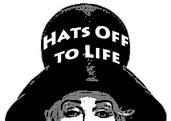 Hats Off to Life
PRESS RELEASE
North County Times: Oceanside Fashion Show to Feature Hats, Sat Jan 7, 2012 (Please note time is wrong in this article and the fashion show begins at 2 pm on Jan 14.)
Union Tribune: Hats Off to Life fashion show honors seniors, by Linda McIntosh, Jan 11, 2012
Coast News: Community artists, models take hats off to life by Promise Yee Sat, Jan 20, 2012
La Jolla Light: Hats Off to Life by Lonnie Burstein Hewitt, March 1, 2012
San Diego Home and Gardens, June 2012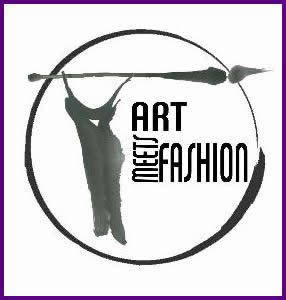 Art Meets Fashion Video by Adam Levins and Jessica Mandeville, January, 2011
Press releasePDF, May 2010
Press release PDF Aug. 2010
Press release PDF Nov. 2010
Press release PDF Jan. 2011
Information Sheet PDF
Information for Galleries and Boutiques PDF
Video Introduction to Art Meets Fashion, April 2010
Video of AMF Exclusive Scarf
Project Description and Deadlines
Art Meets Fashion Announces Team and Themes, The Feast, Nov 2010
San Diego City Beat Red List, for AMF: Annual Theme Show at Fusion Glass Company, Nov 22, 2010
San Diego City Beat, SD Art News Looking Forward and Back by Kinsee Moran, Dec 28, 2010
Ornament Magazine, Announcements and Events column, Dec 2010
San Diego Home/Garden, Valentine's Way, Valentine Viannay, Feb, 2011
Smashing Darling, Industry Interview: Art Meets Fashion, San Diego by Mo on Feb 3, 2011
Art Meets Fashion on ArtRocks Internet Radio with Felena Hansen and Patricia Frischer, Feb, 2011


Movers and Shakers 2009
CATALOG Part 1
PRESS RELEASE with PHOTOS, 2008
Listen to the ArtRocks! Interview
Id, Ego and Superego An introduction to the portraits in this exhibition
SD Flash Forward: Movers and Shakers Speak Out A summary of the visions for San Diego Futures by Movers and Shakers in this exhibition by Patricia Frischer and Kevin Freitas
Del Mar Times
ArtSlant (New York)
CityFeedsSan Diego
Art as Authority
ArtRocks! Interview
City Beat
UCSD Visual Arts"
Essentials, Union Tribune
David White, owner/director of the Agitprop Gallery in North Park, speaks out through Art as Authority

Movers and Shakers 2, 2010
CATALOG Part 2
David Lewison, Movers and Shakers Part Two, 2009
Frontera Interview of Patricia Frischer by Cecilia Ochoa and Julio Rodríguez, entijuanarte 2010 - We are delighted to present the Spanish version of this interview
Art Rock! Internet Radio Interview of Patricia Frischer by Philly Joe Swendoza, Jan 13, 2010


2009
CATALOG
Press Release and Interview with Coordinator, Patricia Frischer
San Diego Museum of Art Press Release for the Calder Jewelry exhibition
ArtRocks! Interview with Patricia Frischer
ArtDaily.org
SD New Network Culture Crunchers by Valerie Scher
Examiner by Laura Hirst Brown
Riviera San Digo page 50
Art Walk, July newsletter
City Beat, July
Ornament Magazine TBD
American Style (October, 2009)
Rancho Santa Fe Review, July 12
San Diego Museum Of Art Twitter, July 2
San Diego Museum of Art Twitter, July 8
San Diego Museum of Art Facebook, July 8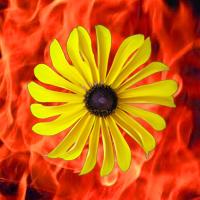 Fire and Rebirth 2007
online art competition to aid SD Artists affected by the Oct 2007 Firestorm
Presented by Zhibit.org and San Diego Visual Arts Network
100% of entry fee net proceeds aiding the San Diego Emergency Artist Support League ( SD-EASL) program of Synergy Art Foundation
Entries Nov 1 to Dec 24. Awards announced Jan 4 Prizes totaling $1000



Arouse Yourself with Art:Collecting Secret Revealed

Press page for Arouse
Press Releases for all of 2006
Read about the Arouse event at SDAI in the La Jolla Village News July 20, 2006

Be A Valentine Lover of the Arts: a fundraiser for SDVAN
At Barnes and Noble on Friday, Feb 4, 2005
Poetry readings by Gabriela Anaya-Valdepeña and Laura Lee Juliano
Arts Lover and Featured Author Paul Dorrell Living the Artist's Life
Tango Masters Mike Markov & Judy Solecki
Horoscope readings by John Raifsnider
Take a look at images showing the terrific richness of the evening
Click here to see the SDVAN ad in North County Times

Return to Sponsors page or Return to the Support page
For more information contact Patricia@SDVisualArts.net