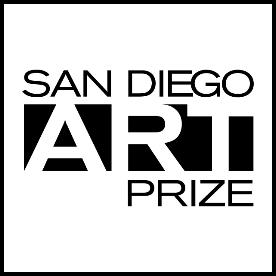 The Art Prize Committee

SD ART PRIZE: Recognition of Excellence in the Visual Arts
presented by San Diego Visual Arts Network and SanDiegoArtist.com
at the L Street Fine Art Gallery of the Omni Hotel
SD Art Prize Catalogs


DEBRA MCGINTY-POTEET
Director, Mutual Fund Services

Debra McGinty-Poteet is responsible for managing Brandes' sub advisory and mutual fund business, as well as Brandes proprietary institutional mutual funds. Prior to joining Brandes, she was the Chief Operating Officer for North American Trust Company. Before that she was Senior Vice President and Managing Director for Bank of America Funds Management. Her positions with the bank included product management and marketing, compliance, operations and administration for retail, institutional, domestic, and offshore mutual funds, as well as product management and development for personal trusts. She was responsible for growing the proprietary fund business to $22 billion during her tenure. Prior to Bank of America, McGinty-Poteet was at CNA insurance companies with various management positions in property casualty rating systems and management and systems training and human resources. She earned her undergraduate degree from the University of California at Los Angeles and a Masters from California State University at Long Beach. She has 28 years of financial and investment management industry experience. McGinty-Poteet also currently serves on the following Boards; President and Trustee of Brandes Investment Trust, Director Brandes Investment Funds, PLC, and Director Vista Hill Foundation. Shehas been a past Chairman, Director or Officer of the following profit and not for profit organizations; Del Mar Schools Education Foundation, Sierra Boys Ranch, Horizon Offshore Funds, Broadgate Asset Management, North American Trust Company, Berkeley Investment Trust, Polycystic Disease Foundation Los Angeles Chapter, Women in Business Los Angeles Chapter, and YWCA Los Angeles Chapter – Investment Committee.

ANN BERCHTOLD

Ann Berchtold has a Bachelors Degree in Business Administration with an emphasis in Internet Marketing. She is the founder of SanDiegoArtist.com, launched in April of 2000 to showcase the work of local, emerging artists. She is also the founder of INSPIRE! San Diego Art Kidz (sandiegoartkidz.com), an elementary school program that brings local artists into the classroom to share with students their personal sources of inspiration from the world of art history through activity-based presentations and demonstrations. Berchtold has designed and developed numerous web sites for various artists in San Diego. In addition to her non-profit endeavors, Ann has worked as an event planner for over fifteen years. Following her positions as Catering Director for the La Valencia Hotel, La Jolla, CA and the Ritz Carlton Hotel, San Francisco, Ann started her own event planning company, called Forderer Design Group specializing in up-scale events for both corporate and social gatherings. Ann Bercthold is the producer of the Beyond the Borders Interational Art Fair held annually in San Diego. www.sandiegoartist.com

PATRICIA FRISCHER

Patricia Frischer was awarded an MBA Magna cum Laude in sculpture from California College of Arts and Craft before becoming director of a sales gallery in London, England , and then Gallery Director for three exhibitions spaces at California State University in Humboldt where she was an art professor. She then returned to London to head the Art Department at an international school in Nottinghill Gate. She was able to build the department, which awarded the International baccalaureate degree to over 300 students. She has written the book, "The Artist and the Art of Marketing" and has lectured extensively on marketing for artists. She currently trains Artist's Agents and is a dynamic part of the arts community in San Diego. Frischer is a former board member for the Combined Organizations for the Visual Arts (COVA), coordinator for the COVA's prestigious Art Collectors Round Table, and coordinator and founder member of the San Diego Visual Arts Network. The SmART Collector on that site is designed to create more art buyers for the San Diego region. She has curated the Little & Large Jewelers and Sculptors promotion and Movers and Shakers: Who's Who in SD Visual Art portrait exhibibitions. Her own painting have shown internationally in numerous one women exhibitions including Oxford University. www.DrawsCrowd.com and www.ArtProCA.com

The SD ART PRIZE is produced by The Art Girls: Debra Poteet, Ann Berchtold and Patricia Frischer

SD Art Prize Mission: Fusing Energy for San Diego Visual Arts: Mentorship, Education, Recognition, Collaboration

THE Goals of the SD ART PRIZE, as presented by the San Diego Visual Arts Network, are to:
Recognize and celebrate existing visual art accomplishments by spotlighting local artists.
Create an exciting event that facilitates cross-pollination between cultural organizations and strengthens and invigorates the San Diego Visual Art Scene.
Broaden the audience of the visual arts in San Diego by gaining national attention to the competition through a dedicated media campaign.
Promote the vision of the future role that the visual arts will play in the San Diego community as lively, thriving, positive and empowering.
Expand the infrastructure of spokespeople/art celebrities who can bring awareness to San Diego and perform as role models for our student artists.
If you believe in our mission, we are happy to accept your donations to support the San Diego ART PRIZE Send any amount with checks made out to SDVAN to 2487 Montgomery Avenue, Cardiff by the Sea, CA 92007. Please mark them for SD ART PRIZE. Visit the Support page of SDVAN to donate online.