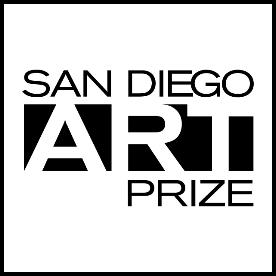 CATALOGS
SD ART PRIZE: Recognition of Excellence in the Visual Arts
presented by San Diego Visual Arts Network
Catalogs have been published online for each year of the SD Art Prize and are free to download. Catalogs have also been published online for the New Contemporaries exhibition that featured all the emerging artist nominted for the SD Art Prize.
SD Art Prize Catalog 2022
Alida Cervantes, Angélica Escoto, Carlos Castro Arias, Cog • nate Collective
SD Art Prize Catalog 2021
Beliz Iristay
, Hugo Crosthwaite, PANCA, Perry Vasquez
SD Art Prize Catalog 2019/2020
Alanna Airitam, Kaori Fukuyama, Griselda Rosas, and Melissa Walter
SD Art Prize Catalog 2018
Anne Mudge with Erin Dace Behling
Robert Matheny with Max Robert Daily

SD Art Prize Catalog 2017
Cy Kuchenbaker with Rizzhel Mae Javier
Fu/Rich with Alexander Kohnke
SD Art Prize Catalog 2016
Irma Sofia Poeter with emerging artist Shinpei Takeda
Richard Keely with emerging artist William Feeney
SD Art Prize Catalog 2015
Wendy Maruyama
with emerging artist
Peter Scheidt
Roy McMakin
with emerging artist
Kevin Inman
SD Art Prize Catalog 2014
Marianela de la Hoz with emerging artist Bhavna Mehta
Philipp Scholz Rittermann with emerging artist Joseph Huppert
SD Art Prize Catalog 2013
James Hubbell with emerging artist Brennan Hubbell
Debby and Larry Kline with emerging artist James Enos
SD Art Prize Catalog 2012
Arline Fisch with emerging artist Vincent Robles
Jeffery Laudenslager with emerging artist Deanne Sabeck
SD Art Prize Catalog 2011
Rubén Ortiz-Torres with emerging artist Tristan Shone
Jay Johnson with emerging artist Adam Belt
SD Art Prize Catalog 2010
Gail Roberts with emerging artist David Adey
Einar and Jamex de la Torre with emerging artist Julio Orozco

SD Art Prize Catalog 2009
Kim MacConnel with emerging artist Brian Dick
Richard Allen Morris with emerging artist Tom Driscoll
SD Art Prize Catalog 2007/2008
Marcos Ramirez ERRE with emerging artist Allison Wiese
Roman De Salvo with emerging artist Lael Corbin
Eleanor Antin with emerging artist Pamela Jaeger
SD Art Prize Catalog 2006/2007
Raul Guerrero with emerging artist Yvonne Venegas
Jean Lowe with emerging artist Iana Quesnell
Ernest Silva with emerging artist May-ling Martinez
The SD ART PRIZE is dedicated to the idea that the visual arts are a necessary and rewarding ingredient of any world-class city and a building block of the lifestyle of its residents. Conceived to promote and encourage dialogue, reflection and social interaction about San Diego's artistic and cultural life, this annual award honors artistic expression. The SD ART PRIZE, a cash prize with exhibition opportunities, spotlights established San Diego artists each season whose outstanding achievements in the field of Visual Arts merit the recognition.
The prize is fully documented on SDVisualArts.net (SDVAN).
Presented By:


SAN DIEGO VISUAL ARTS NETWORK (SDVAN)
A data base of information produced to improve the clarity, accuracy and sophistication of discourse about San Diego's artistic and cultural life and which is dedicated to re-enforce the idea that the Visual Arts are a necessary and vital part of the health of our city. The goal of the ART PRIZE has been the goal of SDVAN since its founding by a committee of major art leaders in the San Diego region. With over 800 art resources on the site, SDVAN has become one of the main sources for disseminating information, encouraging collaborations and aiding in cross pollination between all the arts. With is expanding infrastructure of spokespersons, SDVAN is able to promote the vision of the future role that the visual arts will play in the San Diego community as lively, thriving, positive and empowered.

.Art San Diego Contemporary Art Fair
ART SAN DIEGO takes place every year in November at the Activity Center in Balboa Park with an exhibition of more than 50 galleries showing and selling paintings, sculpture, drawings, prints, photographs,video, and cutting edge multimedia artwork. The 4-day scheduleincludes lectures and conferences with renowned guest speakers; luxury brand displays; city-wide concurrent programs; and a range of exclusive wine and food events.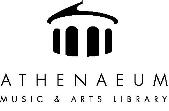 Athenaeum Music & Arts Library The Athenaeum Music & Arts Library has earned a reputation as one of the outstanding art galleries and art collectors in San Diego. The Athenaeum's art exhibition program, begun in the 1920s, has grown tremendously inExhibitions in the Joseph Clayes III Gallery focus on nationally and internationally recognized artists. The Rotunda Gallery emphasizes community partnerships or emerging regional artists. The North Reading Room, opened during the library's expansion in 2007, is devoted to showcasing the Athenaeum's Erika and Fred Torri Arists' Books Collection.
SD ART PRIZE PROJECT Committee:
The SD ART PRIZE is produced by The SD Art Prize Committee who volunteer their time and effort.
CONTACT INFORMATION:

San Diego Visual Arts Network
Patricia Frischer, coordinator patricia@sdvisualarts.net 760. 943.0148
SD Art Prize Mission: Fusing Energy for San Diego Visual Arts: Mentorship, Education, Recognition, Collaboration
THE Goals of the SD ART PRIZE, as presented by the San Diego Visual Arts Network, are to:
Recognize and celebrate existing visual art accomplishments by spotlighting local artists and to motivate, inspire and guide others. .
Create an exciting event that facilitates cross-pollination between cultural organizations and strengthens and invigorates the San Diego Visual Art Scene.
Broaden the audience of the visual arts in San Diego by gaining national attention to the competition through a dedicated media campaign.
Promote the vision of the future role that the visual arts will play in the San Diego community as lively, thriving, positive and empowering.
Expand the infrastructure of spokespeople/art celebrities who can bring awareness to San Diego and perform as role models for our student artists
Stimulates private sector investment in the visual arts that is many times greater than the cash value of the prize
Encourage informed discussion about the visual arts and encourage expanded coverage of the arts.
If you believe in our mission, we are happy to accept your donations to support the San Diego ART PRIZE Send any amount with checks made out to SDVAN to 2487 Montgomery Avenue, Cardiff by the Sea, CA 92007. Please mark them for SD ART PRIZE. Visit the Support page of SDVAN to donate online.