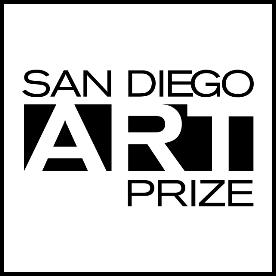 New Contemporaries VIII
SD Art PRIZE: Recognition of Excellence in the Visual Art
Every year the SD Art Prize Art Notes writers and previous SD Art Prize recipients along with the SD Art Prize committee nominates emerging artists as possible suggestions for the SD Art Prize established artists to mentor. These artists are all featured in the New Contemporaries exhibitions held at local sales galleries.


2015 New Contemporaries VIII
Catalog VIII
New Contemporaries VII
I
at
Valencia Gallery
Fri. May 1 to Fri. May 29
Opening Reception: Fri. May 1, 6-9 pm
Closing Reception: Fri. May 29, 5 - 7 pm
Special performances and artist presentations from Marco Miranda and Prudence Horne


Final selection of art work by

Alexandra Moctezuma, San Diego Mesa College Art Gallery
Artists: Atara Baker, Claudia Cano,Larry Edwin Caveney, Andrea Chung,
Collective Magpie, scott b. davis, Tom Demello, Prudence Horne, Jim Hornung,
Beliz Iristay, Jessica McCambly, Marco Miranda, Tim Murdoch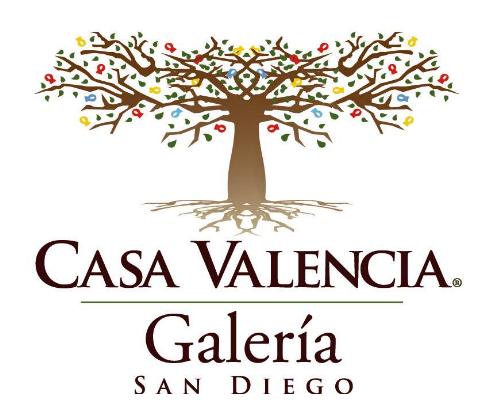 Valencia Gallery
Barracks 16 Suite 101 2730 Historic Decatur Rd SD 92106
Wed. to Sun., 11 am. to 5 pm. and by appointment
More info: Aida Valencia 619.752.6118



Atara Baker nominated by Roxana Velásquez, Maruja, Baldwin Executive Director, San Diego Museum of Art
Claudia Cano nominated by Bhavna Mehta, artist
Larry Edwin Caveney nominated by Patricia Frischer, coordinator, San Diego Visual Arts Network
Andrea Chung nominated by Kathryn Kanjo, Chief Curator and Head of Curatorial, The Museum of Contemporary Art San Diego
Collective Magpie nominated by Ann Berchtold, founder Art San Diego Contemporary Art Fair
scott b. davis nominated by Philipp Scholz Rittermann, artist
Tom Demello nominated by Joseph Huppert, artist
Prudence Horne nominated by Erika Torri, Executive Director, Athenaeum Music & Arts Library
Jim Hornung nominated by Marianela de la Hoz, artist
Beliz Iristay nominated by Debra Poteet, collector
Jessica McCambly nominated by Ben Strauss-Malcolm Director, Quint Gallery
Marco Miranda nominated by Aida Valencia, founder, Valencia Gallery
Tim Murdoch nominated by Constance Y. White, former Art Program Manager, San Diego International Airport

Valencia Gallery began with the project Un paso al norte (A step to the north) with the main objective of exposing the artists of Baja California, Mexico in the United States. The gallery provides a space and thus becomes a bridge between commercial mediation and cultural contribution. They intend to build public relations in San Diego County and encouraging the dissemination of an artistic language. The result should be a strengthening of their artistic presence on both sides of the border resulting in a better projection of culture to an ever widening audience.
All Nominators will be writing about their nominee who is a local Avant Guarde artist i.e. one who is current and important in our day. We see these nominators as Champions of the artists they nominate.
Nominators have never nominated an artist before for the SD Art Prize or New Contemporaries show
All nominated artists will be included if they accept our invitation
Emerging artist definition: artist who are emerging with new, fresh ideas. This is not about the age of the artists or the exposure they have had, but what art they are creating now and in the past three to five years. We think of these artists as emerging from the darkness into the light of the public view.
SD Art Prize Mission: Fusing Energy for San Diego Visual Arts: Mentorship, Education, Recognition, Collaboration
If you believe in our mission, we are happy to accept your donations to support the San Diego ART PRIZE online or send any amount with checks made out to SDVAN to 2487 Montgomery Avenue, Cardiff by the Sea, CA 92007. Please mark them for SD ART PRIZE. Visit the Support page of SDVAN to donate online.
To find out how these artist were chosen and lots of other information about the SD Art Prize read SD Art Prize Frequently Asked Questions